Potato brizoli with minced meat are very satisfying and tasty. For their preparation, you can use young potatoes or old ones; chicken is best for minced meat, but this does not matter. You can safely serve ready-made vegetable brizoli hot or cold. They go well with sour cream, ketchup, garlic sauce or mayonnaise.
You can twist the brizoli into rolls or simply fold them in half. They look more original when twisted, and it's much more convenient to cut them to the table.
Ingredients:
Potatoes – 2 pcs.
Egg – 1 pc.
Minced chicken – 50-70 g.
Salt – to taste.
Ground black pepper – to taste.
Dried garlic – to taste.
Flour – 1.5-2 tbsp. l.
Vegetable oil – 50-60 ml.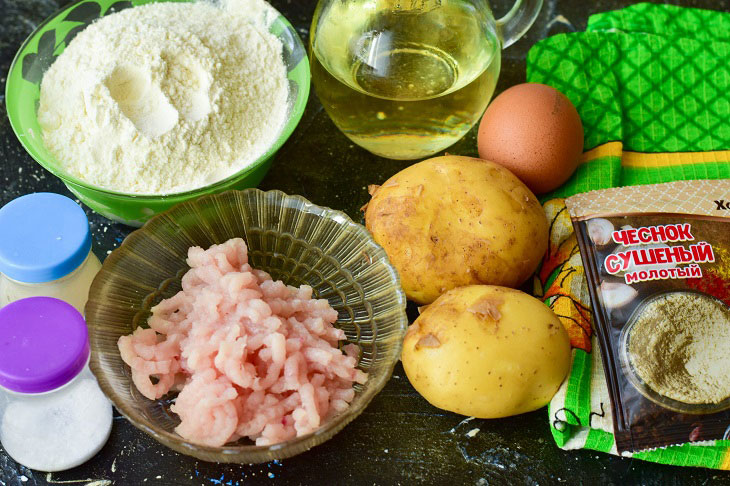 How to cook:
1. Peel, wash and grate the potatoes on the side with large holes.
If a lot of juice is released from the potatoes, then be sure to drain it and squeeze the mass with your hands.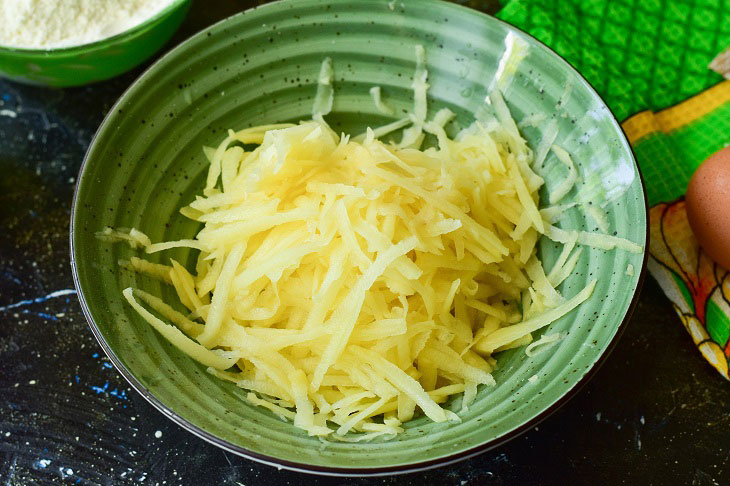 2. Add salt, pepper, flour, dried garlic to the grated potato mass and beat in the chicken egg. Mix everything well.
The mass should not be too rare, so if required, then add more flour.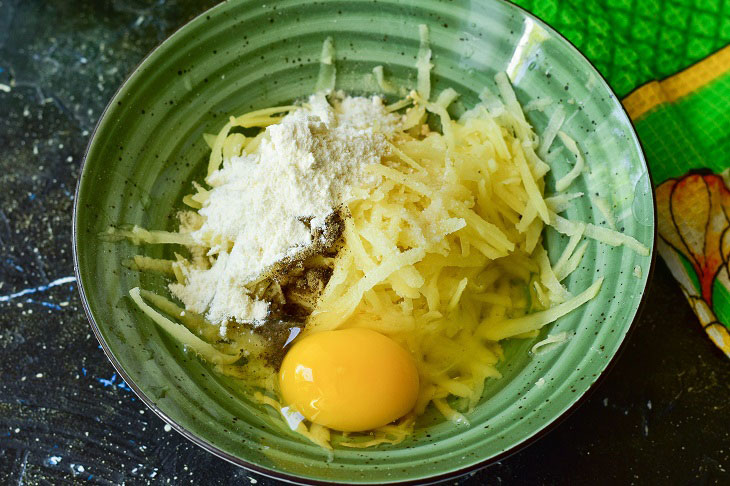 3. Add salt and ground black pepper to the minced chicken (or the one you use). You can also twist onions into minced meat in a meat grinder. Mix it well.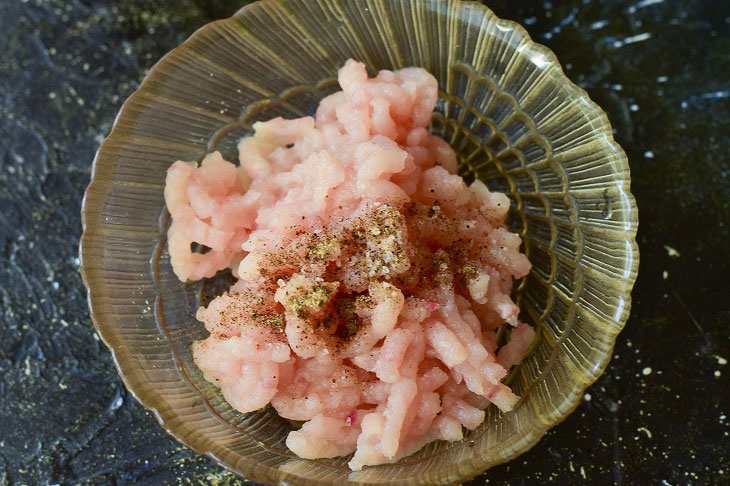 4. Heat not too much vegetable oil in a pan. Lay out half of the potato mixture. Press it down and smooth over the entire diameter of the pan.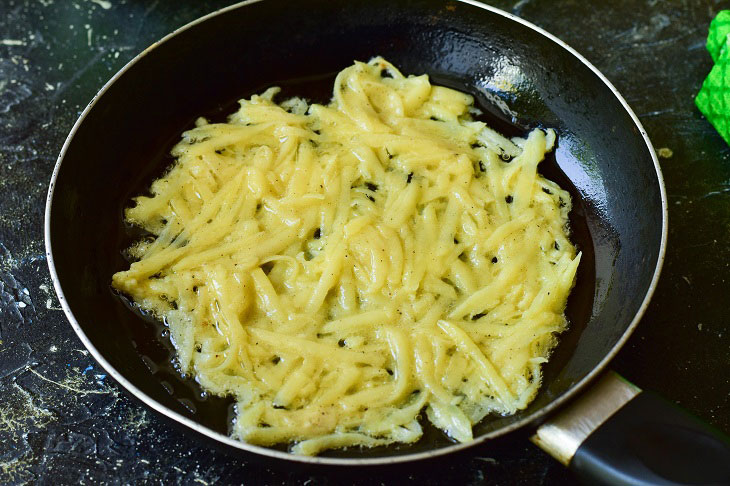 5. Put 1-1.5 tbsp on top. l. minced meat.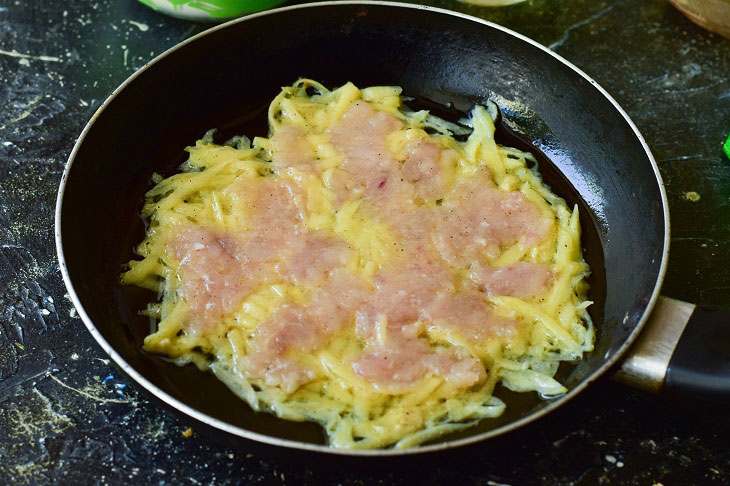 6. Fry the brizol for 1-2 minutes, and then carefully turn it over to the other side and fry the same amount more. Fire should be medium. Thus, prepare the second brizol.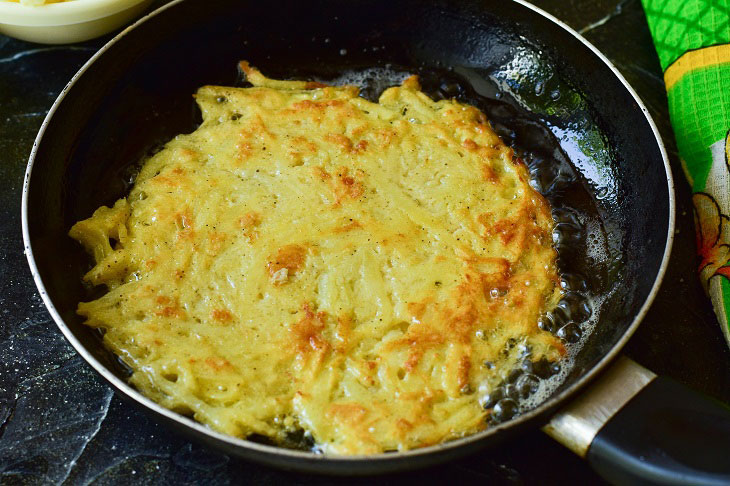 7. Now very carefully roll the hot potato brizoli into rolls. Put them on a beautiful dish, decorate with sprigs of fresh herbs on top.
Serve ready-made potato brizoli to the table. You can cut them into pieces or serve as is.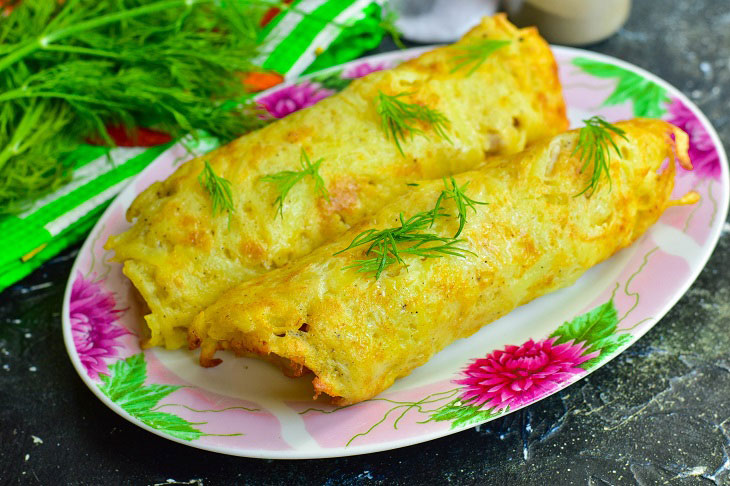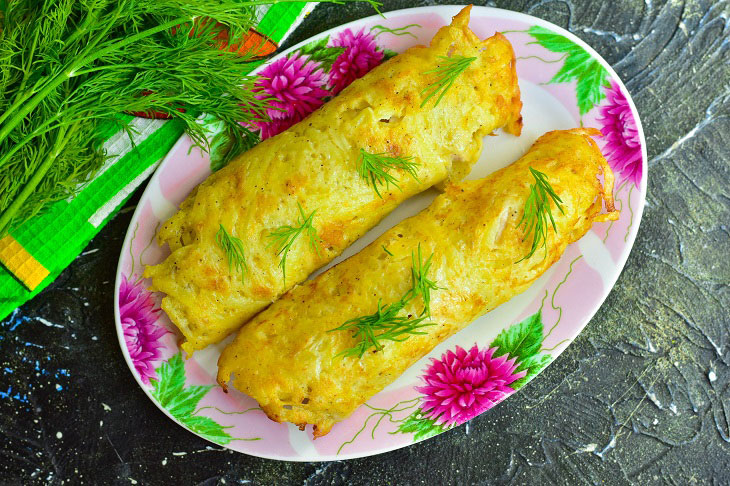 Enjoy your meal!