Men will definitely like this pie – it is hearty and contains meat. There is no need to talk about the short duration of cooking. Bolognese meat sauce alone is cooked for about one hour. But the result is excellent. It is not a shame to put such a cake on the table for dear guests, because it is really very beautiful. And the list of products makes it possible to attribute this recipe to the budget.
Ingredients:
Minced meat – 200 g.
One medium carrot – 120 g.
Hard cheese of any kind – 170 g.
Spaghetti – 200 g.
Onion bulb – 150 g.
Tomato paste – 2 tbsp. l.
Tomatoes (small) – 2 pcs.
Sunflower oil – for frying.
Boiled water – 1 tbsp.
Lavrushka – a couple of sheets.
Breadcrumbs – a handful.
Salt, spices, herbs – to taste.
Olive oil – for frying.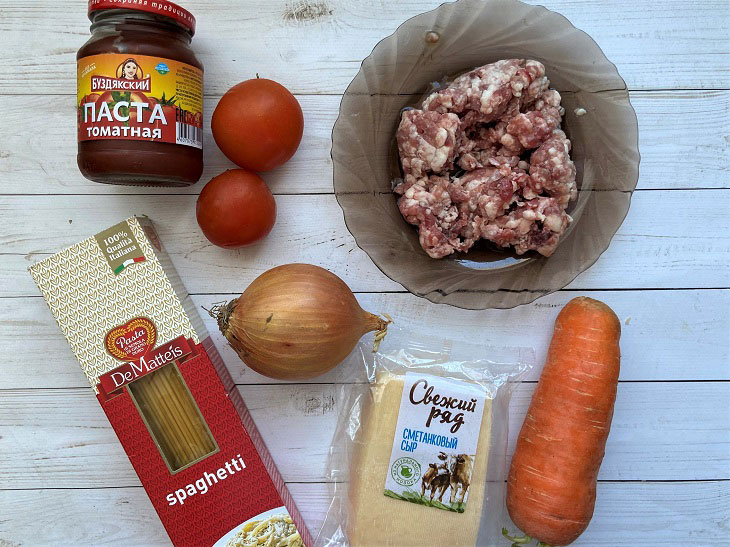 How to cook:
1. Peel the carrots with a special knife, and then chop into cubes.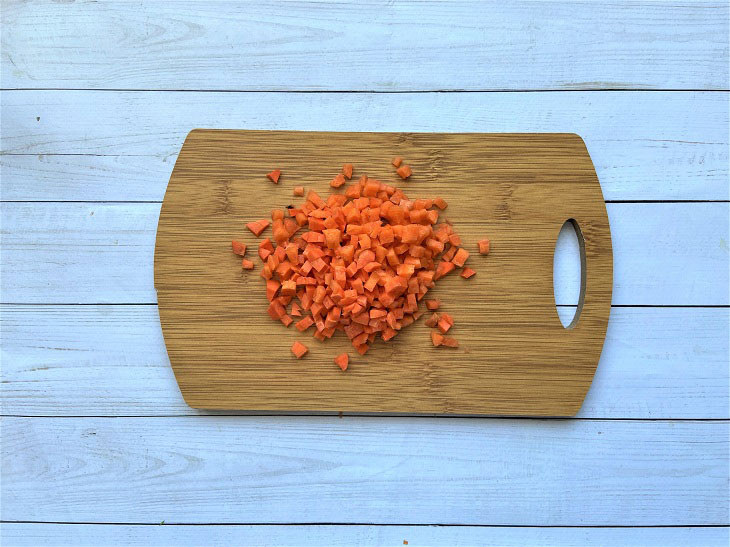 2. Do the same with onions, you need to chop it as finely as possible.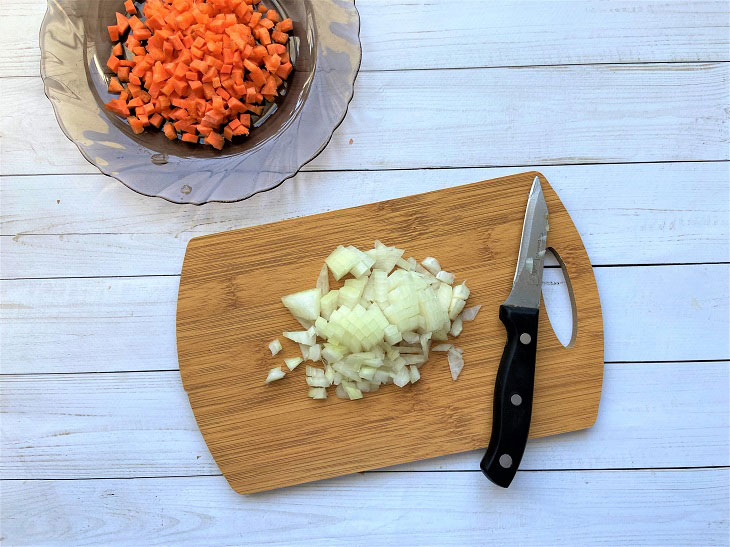 3. Since the dish belongs to Italian, frying is best done in olive oil. Vegetables should be sautéed for about five minutes.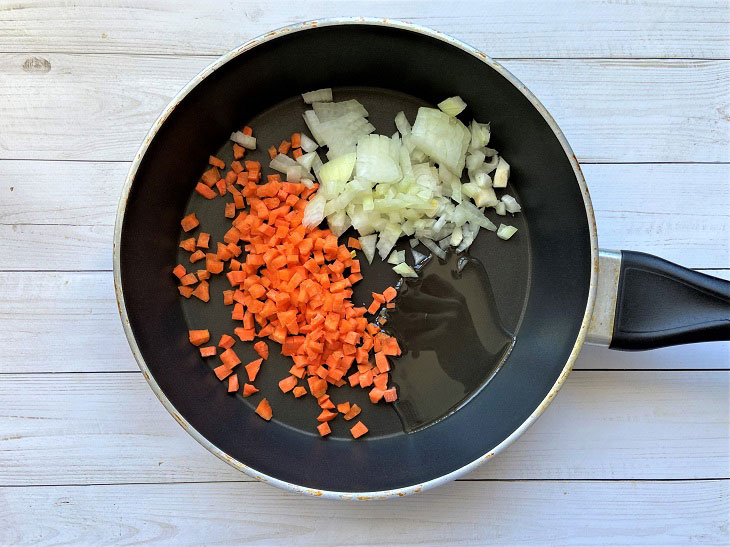 4. When the vegetables are ready, add minced meat.
It is worth giving preference to homemade minced meat, which in half consists of beef and pork.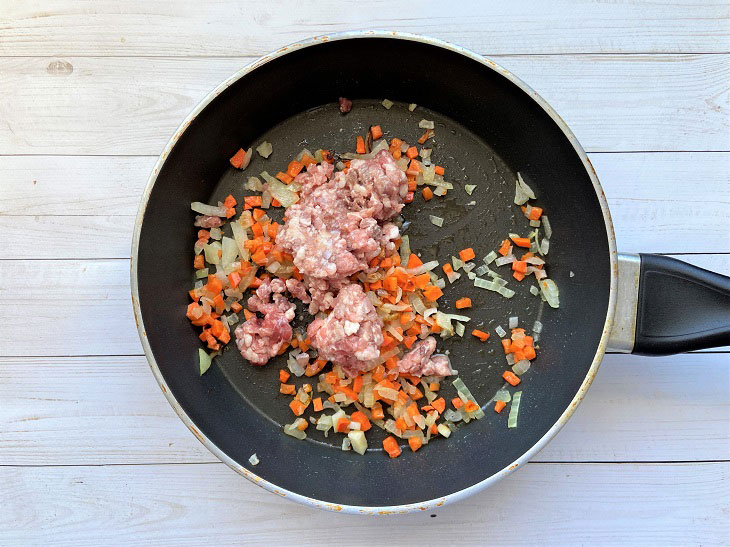 5. After the minced meat looks ready and fried, you need to knead it well with a spatula and add tomato paste to the pan.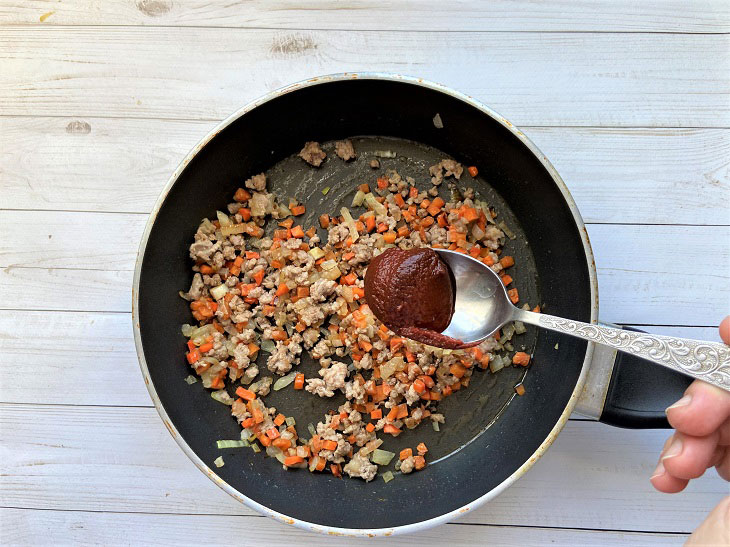 6. Remove the peel from the tomatoes – this can be done simply by pouring boiling water over them. Then chop the vegetables and add them to the pan. Tomatoes will give a gentle sourness and piquancy.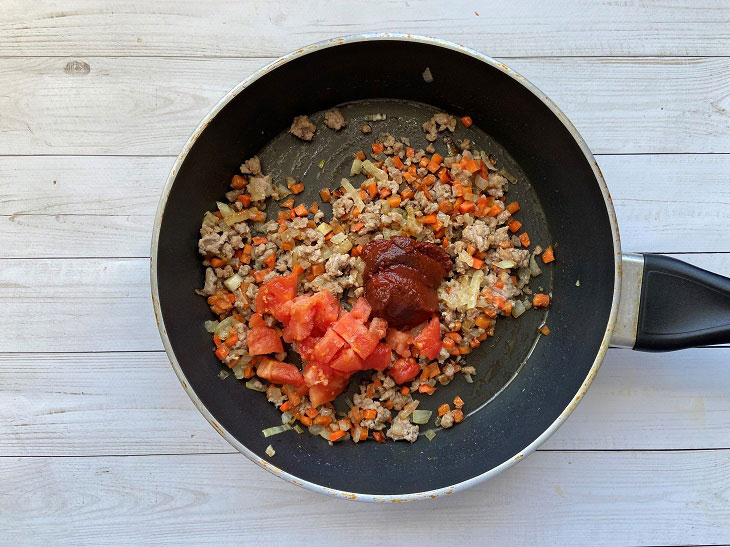 7. Now you need to pour in hot water, it is better that it be boiling water and add a bay leaf.
In this composition, Bolognese sauce should be stewed for at least forty minutes. It is important that the contents do not boil, but only bubble a little.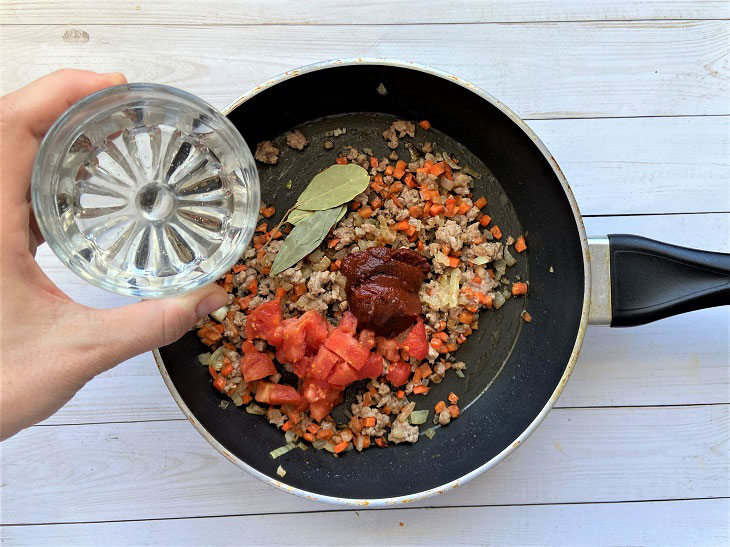 8. Boil spaghetti in boiling water for five to seven minutes. Pay attention to the packaging – pasta must be firm varieties.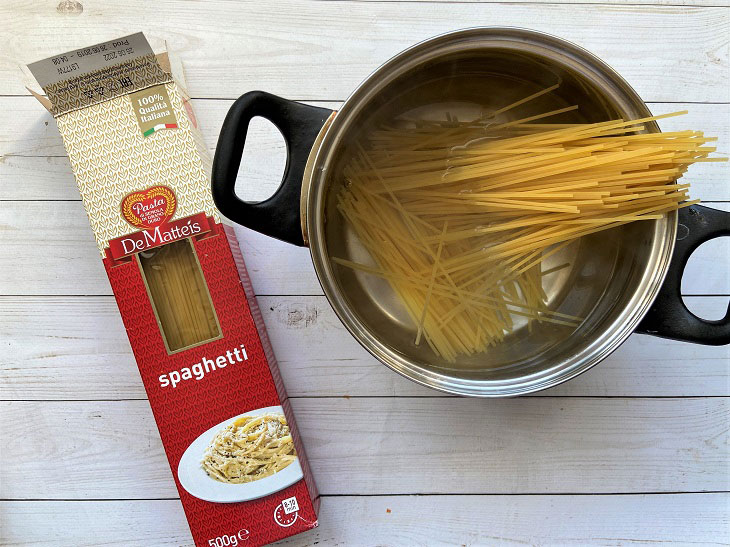 9. When the spaghetti is ready, they should be mixed with the finished Bolognese sauce directly in the pan where the second one was prepared.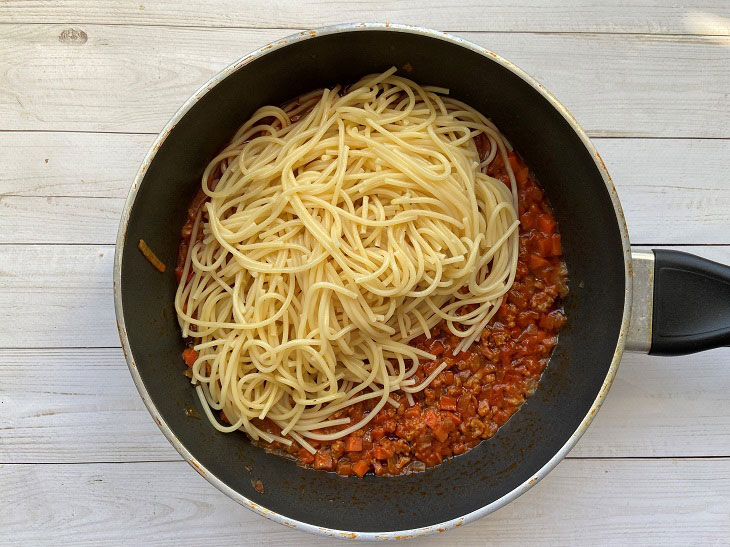 10. The resulting spaghetti must be mixed with half the cheese, previously grated on a fine grater. Mix again.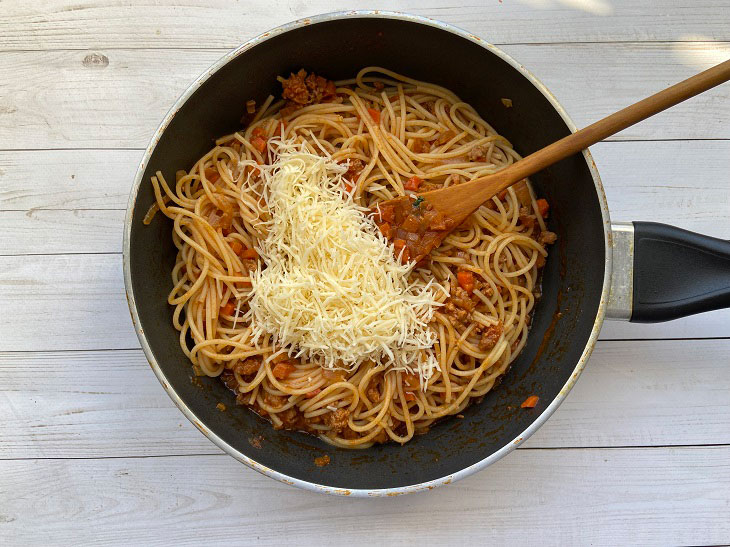 11. Grease the form in which you plan to cook the casserole with butter. Put spaghetti in it.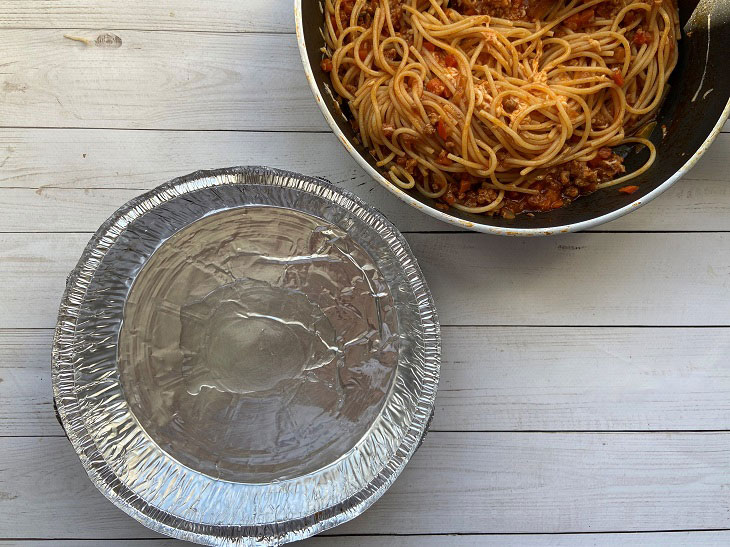 12. The rest of the grated cheese should be mixed with breadcrumbs. Cheese ideally take Cherder, but you can also Dutch.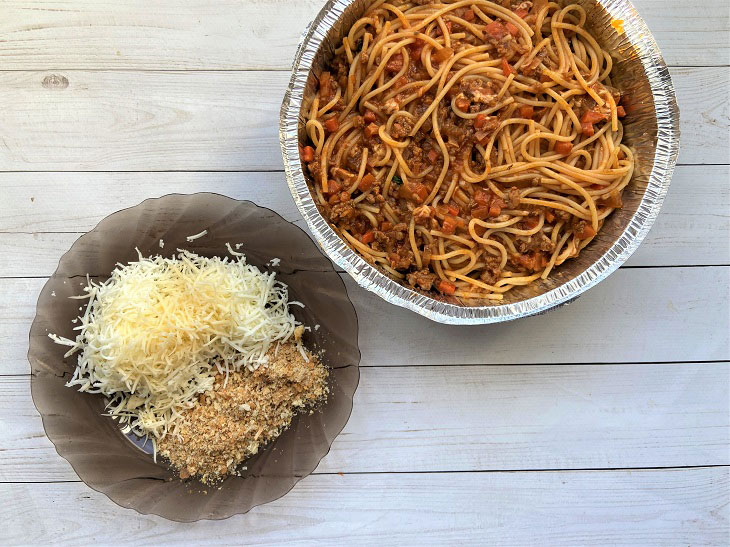 13. Sprinkle generously with spaghetti and send to bake. Cooking time is approximately twenty minutes. During this time, the cheese will melt and connect the pasta together, and the crust will become crispy, but at the same time stretchy.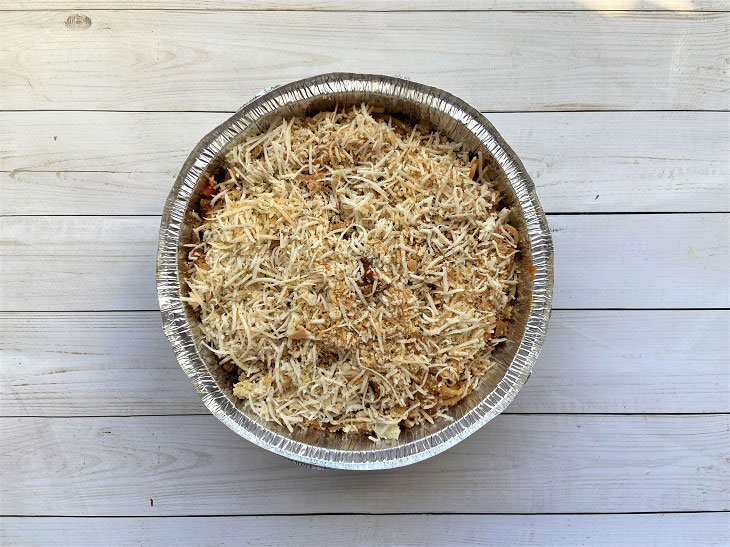 Serve on the table as a whole – so you emphasize the sophistication of the appearance of the pie. You can decorate with fresh vegetables and sprigs of basil or cilantro.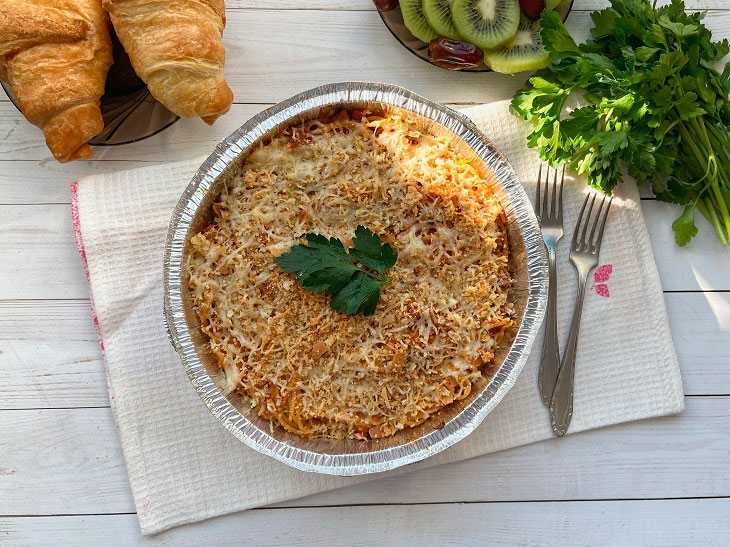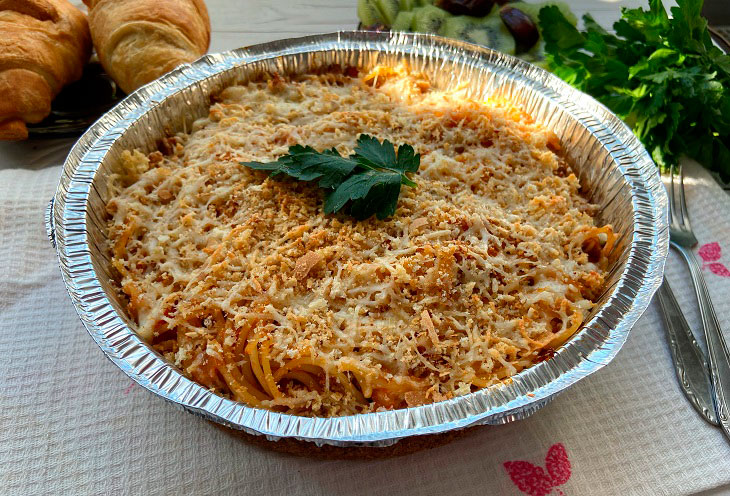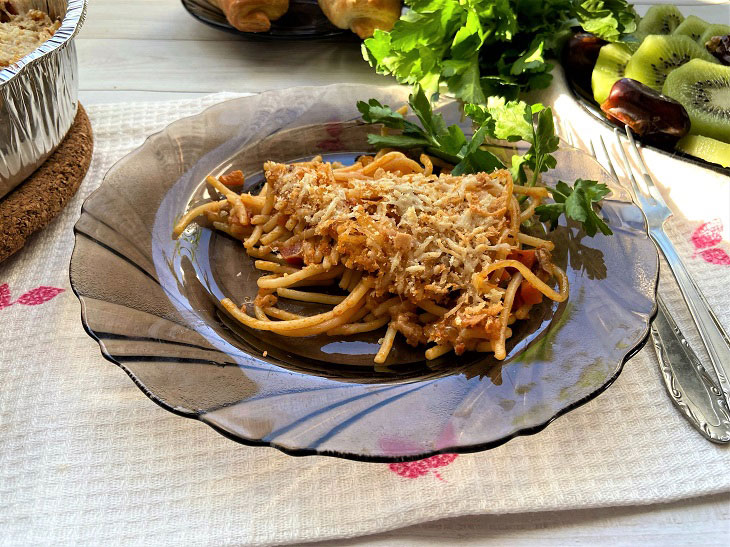 Bon appetit!