Cabbage rolls inside out are very tasty and juicy. You can cook them in any form with sides or a cauldron. For cooking, you can take the meat that you like. Chicken was used in this recipe. The principle of preparing cabbage rolls was that it was not necessary to wrap minced meat in cabbage, it was twisted along with it in a meat grinder. Rice was not added to the minced meat, it was simply laid out on the bottom of the baking dish, and fried cabbage rolls were placed on top of it. Here is such an unusual way to cook cabbage rolls! It may seem strange, but believe me, this kind of stuffed cabbage is also very tasty and you should definitely cook them.
Serve them to the table like this, without any side dish, because there will be rice in the form at the bottom. The only thing you can do is a salad of fresh homemade vegetables. It can be either a salad with tomatoes and cucumbers, or with cabbage. If you like sauerkraut, you can serve cabbage rolls with it.
Ingredients:
Meat or minced meat ready – 300 g.
Bulb – 20 g.
Egg – 1 pc.
Carrot – 1 pc.
Salt – 3 pinches.
Pepper – 3 pinches.
White cabbage – 1/7 head.
Vegetable oil – 50 ml.
Mayonnaise or sour cream – 20 g.
Semolina – 1.5-2 tbsp. l.
Rice – 1 tbsp.
Tomato paste – 1 tbsp. l.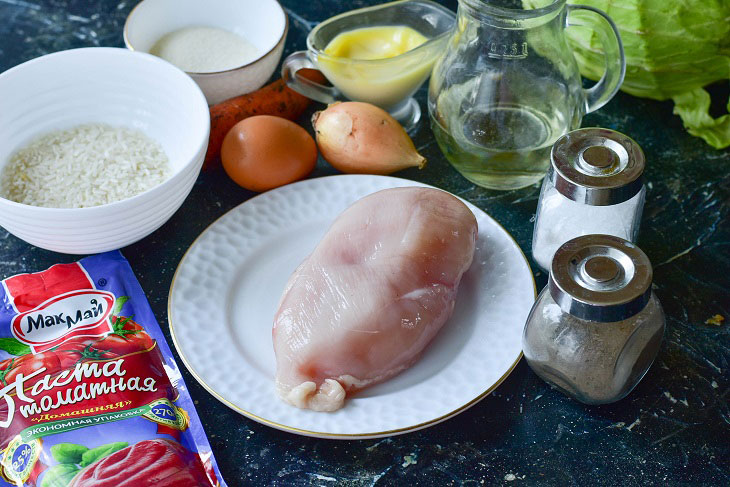 How to cook:
1. So, in a bowl or the most ordinary pan, twist the chicken fillet in a meat grinder, only for convenience, cut it first into smaller pieces.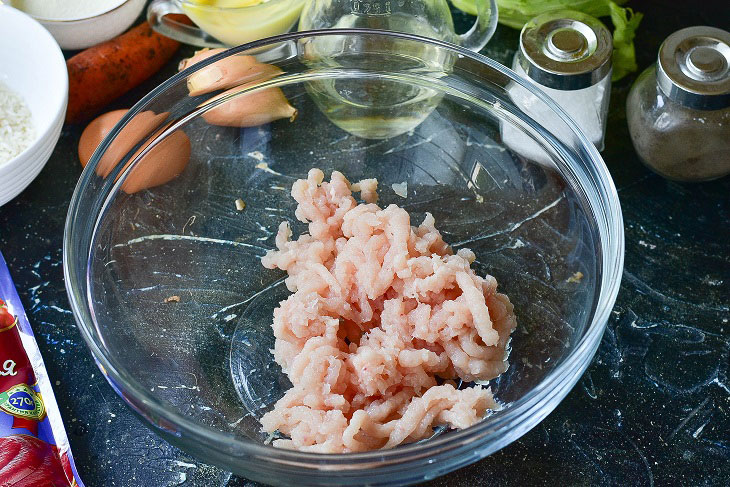 2. Twist the cabbage to the minced meat.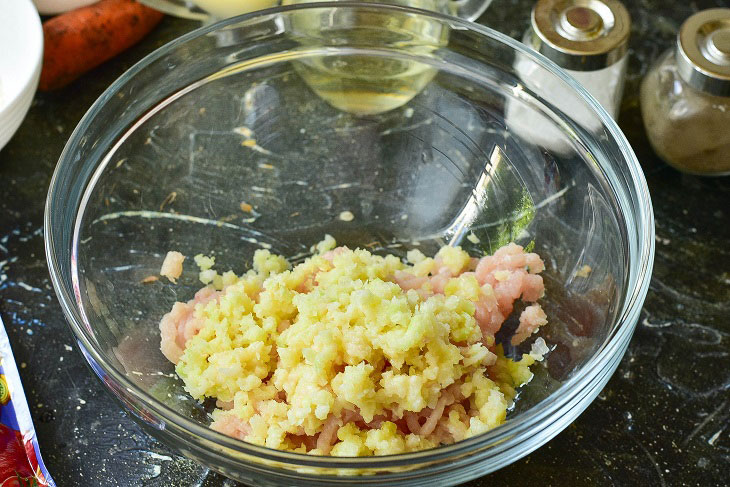 3. Add salt, semolina, pepper and beat in a chicken egg.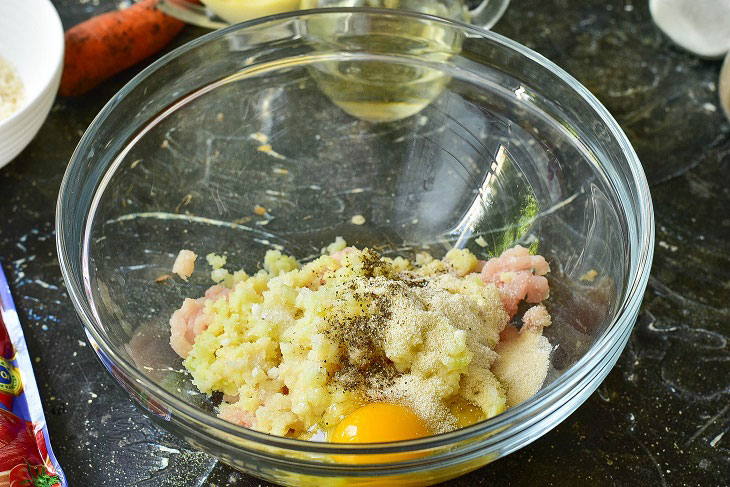 4. Stir. Form the same cutlets with your hands, put them in a frying pan, in which heat the vegetable oil.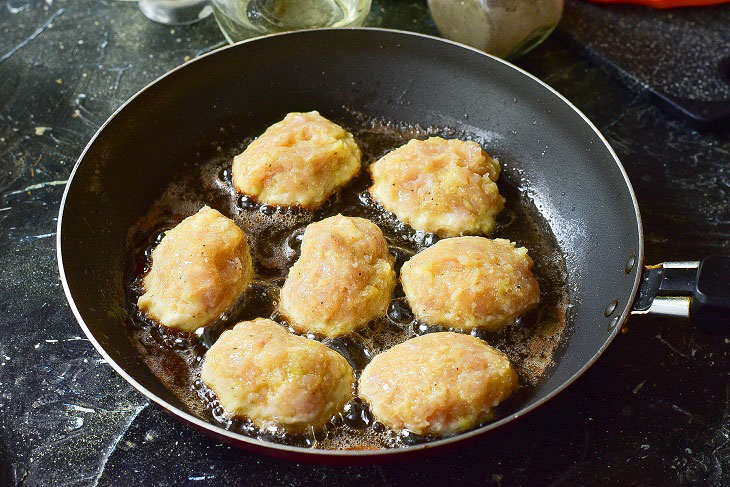 5. Fry cutlets until golden brown.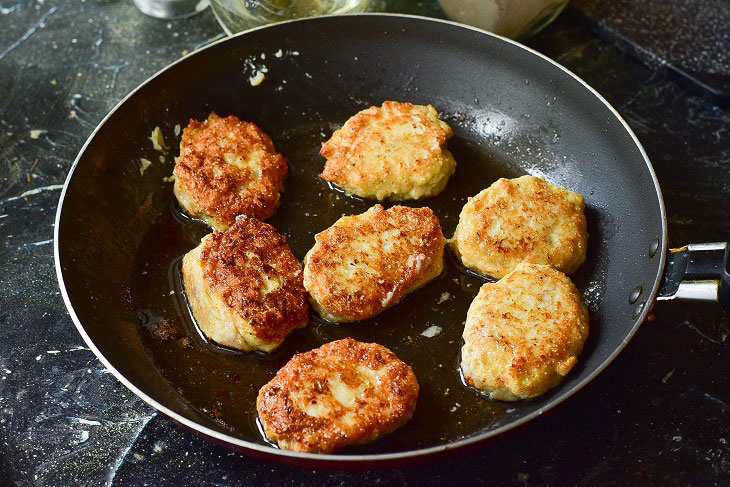 6. Put well-washed rice in the form.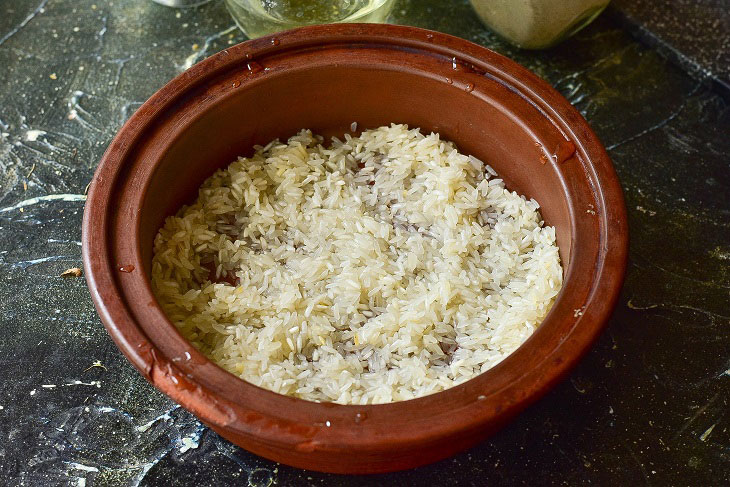 7. Send cabbage rolls on top of it. Do not spread them too tightly.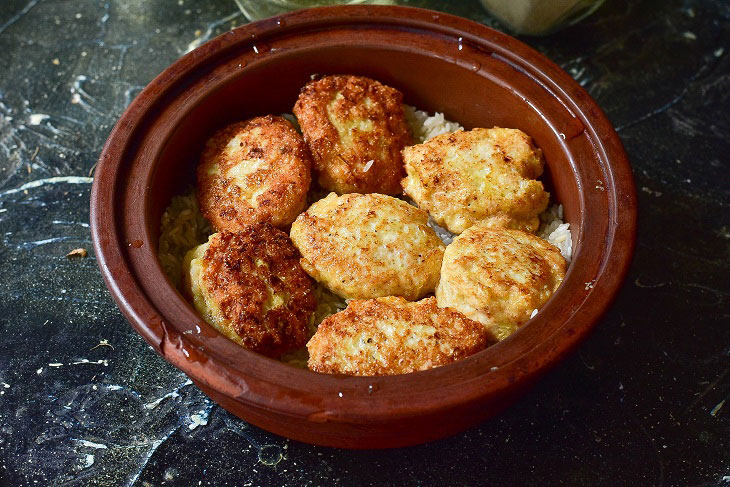 8. Fry the onion, carrot, tomato paste, mayonnaise and a small amount of water in a pan. Pour the stuffed cabbage in the form with the resulting sauce. Send to the oven for 30 minutes. Set the temperature to normal – 190 degrees.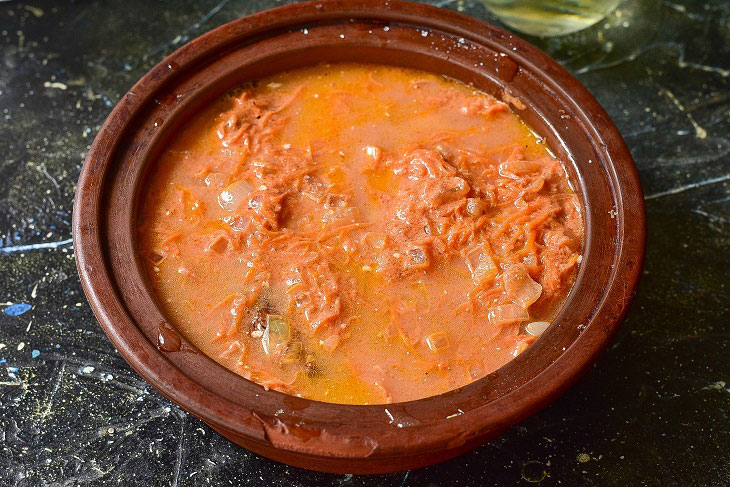 These doves came out inside out!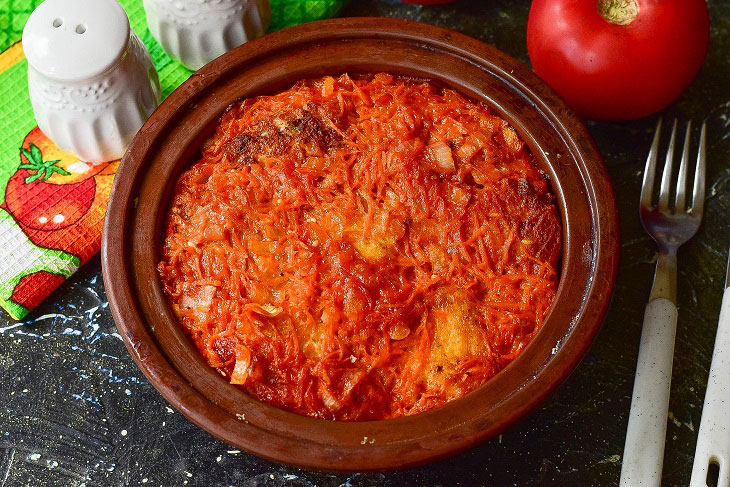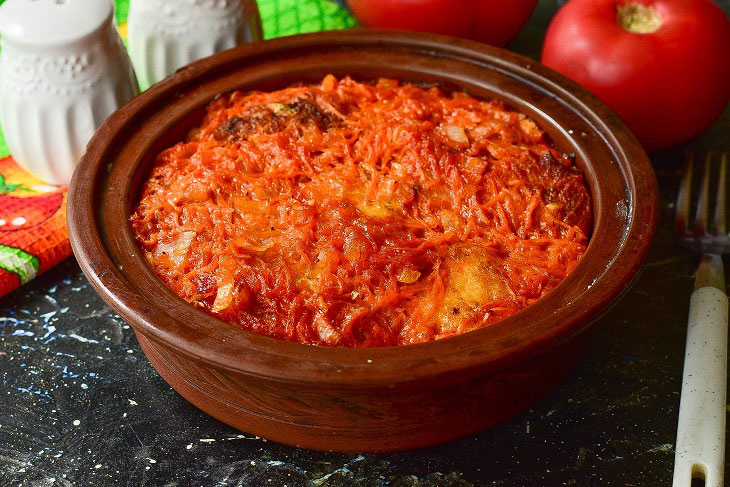 Bon appetit!