Potato lovers will love this recipe. Of course, potatoes are an incredibly versatile vegetable, from which you can make an immense amount of delicious dishes, but sometimes the fantasy ends, and then potato pancakes with cheese can come to the rescue. This dish is perfect as a hearty and tasty breakfast or dinner.
Due to the fact that not only potatoes, but also grated cheese are included in the composition, they turn out to be very tasty and original, respectively, they must be served on the table still hot, until the cheese has frozen and while it is still stretching. It will not be difficult to cook potato pancakes with cheese, it will take very little time and no special skills are needed here, just cook all the ingredients according to the list.
Ingredients:
Potatoes – 2 pcs.
Onion – 1 pc.
Flour – 1-2 tbsp. l.
Hard cheese – 50 g.
Egg – 1 pc.
Salt, pepper – to taste.
Vegetable oil – 20 ml.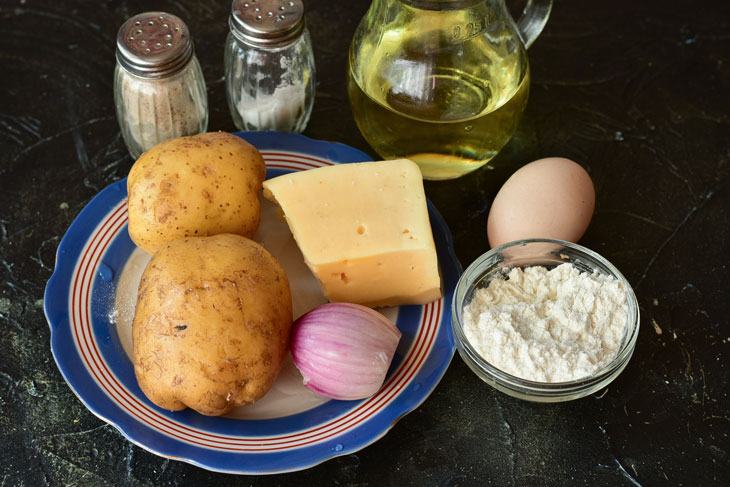 How to cook:
1. Potatoes must be peeled and washed, grated on a fairly large grater. Grated onions should also be added to the potatoes. Then you can prepare and grate a piece of hard cheese.
Any type of cheese is suitable for this dish. If you don't really like hard, you can use processed cheese.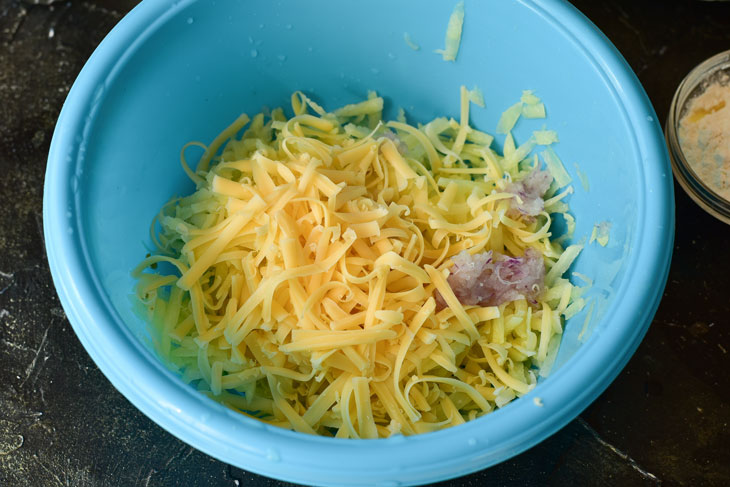 2. Next, beat one egg, add salt and pepper.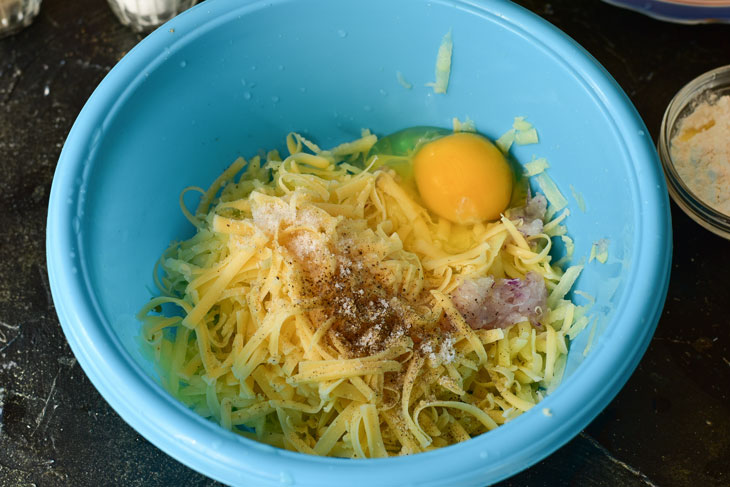 3. Then flour should be added.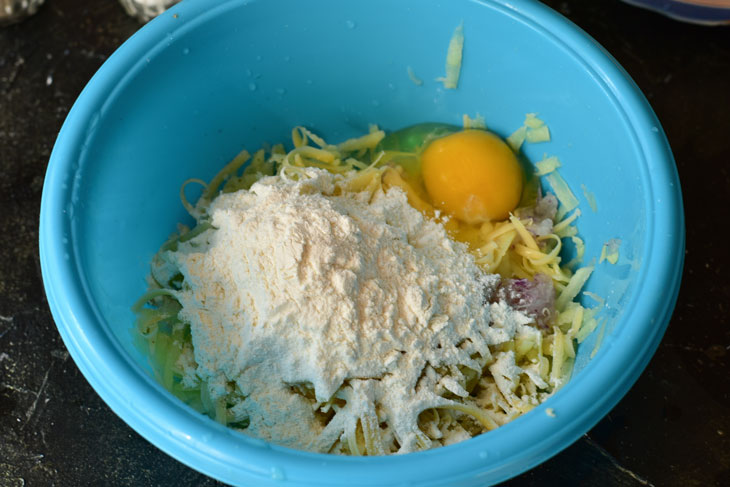 4. Mix everything well
If the mass is too liquid, you can slightly increase the amount of flour.
If desired, you can add any more spices that are most preferred or fresh herbs.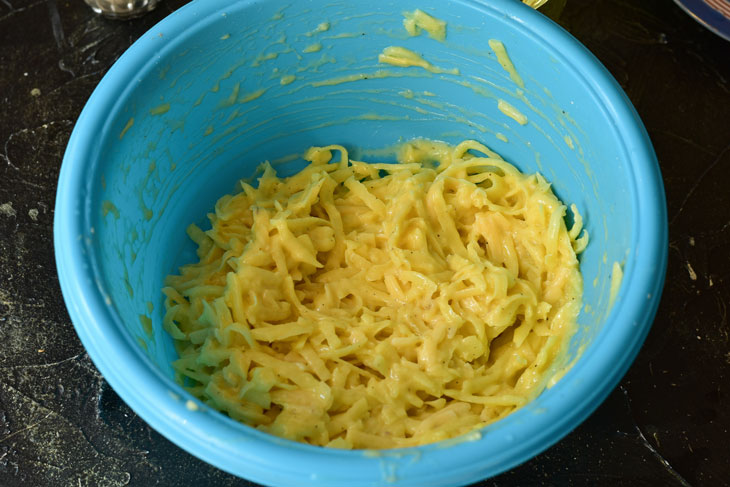 5. After that, you can put cakes on a heated pan with a tablespoon, you can form them with your hands. It is necessary to fry potato pancakes in vegetable oil until a golden and very appetizing crust appears.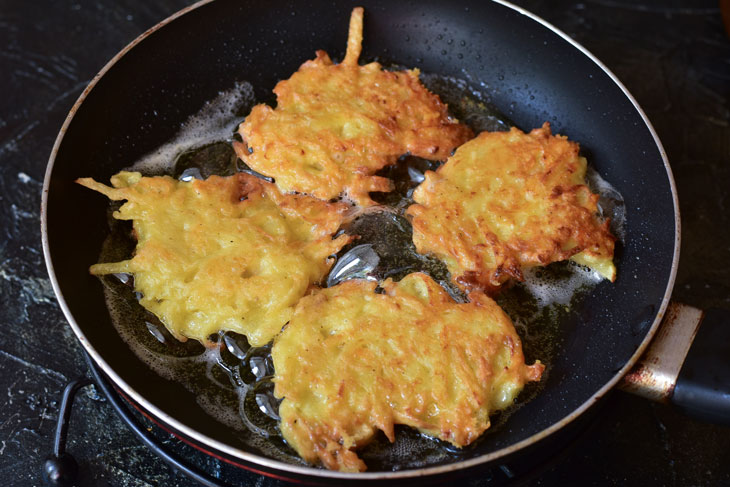 Serve this dish hot with sour cream and your favorite herbs.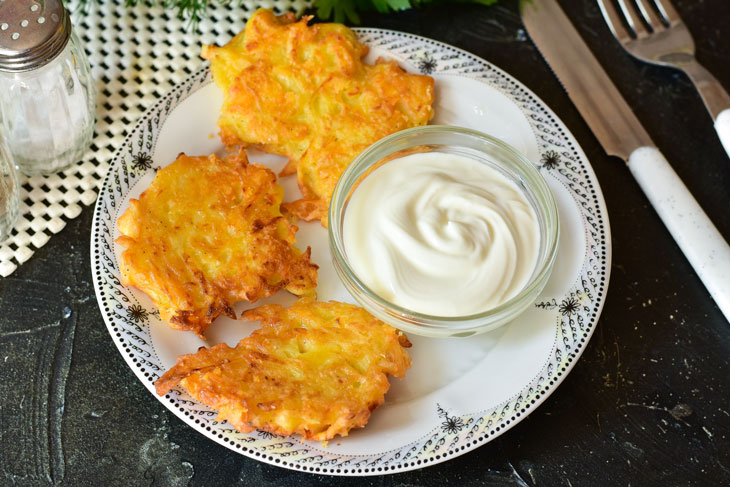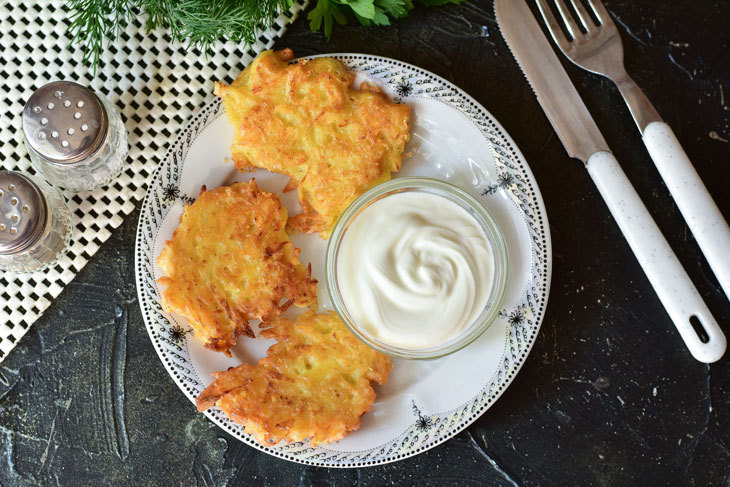 Enjoy your meal!