Pate "Tenderness" can be made at home without much effort. It tastes just amazing. For its preparation, it is worth using chicken liver, but you can give preference to turkey or pork in general. From vegetables, be sure to add onions and carrots, and from spices, salt and ground black pepper are suitable.
To make the pate more delicate in taste and live up to its name, milk should be added to it. But it is this ingredient that can be replaced with ordinary butter of excellent quality. How to make the pate homogeneous in structure? For this, an immersion blender or its thicket with a chopper is best suited. What to serve with ready-made pate? You can simply spread it on bread, and cut it into triangles and pre-fry it in a pan. It is this presentation that is the most successful.
Ingredients:
Chicken liver or any other – 250 g.
Onion small in size – 1 pc.
Carrots – ¼ pcs.
Milk – 50 ml.
Salt – to taste.
Ground black pepper – to taste.
Vegetable oil – 40-50 ml.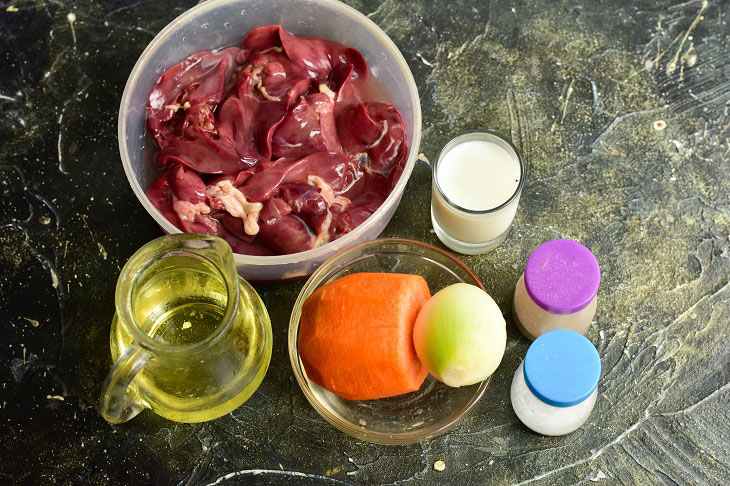 How to cook:
1. So, start the cooking process by putting the liver in a deep bowl and pour clean water over it. Then rinse it and put it in a pan, pour vegetable oil on it.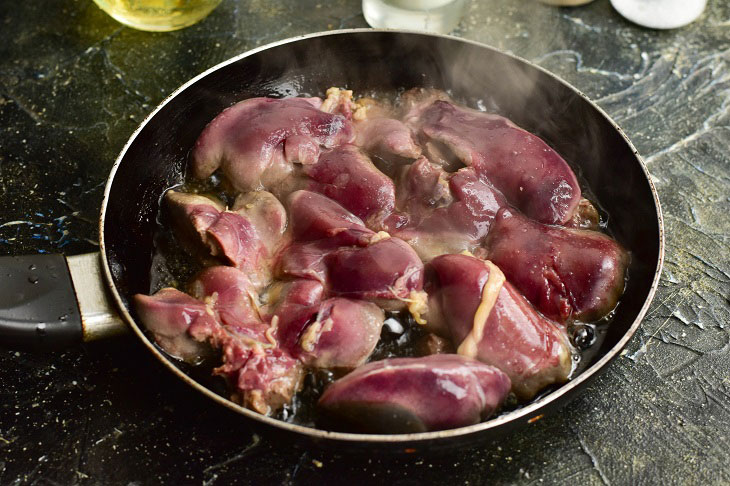 2. On a cutting board, chop the onion and grate the carrots, which are pre-peeled.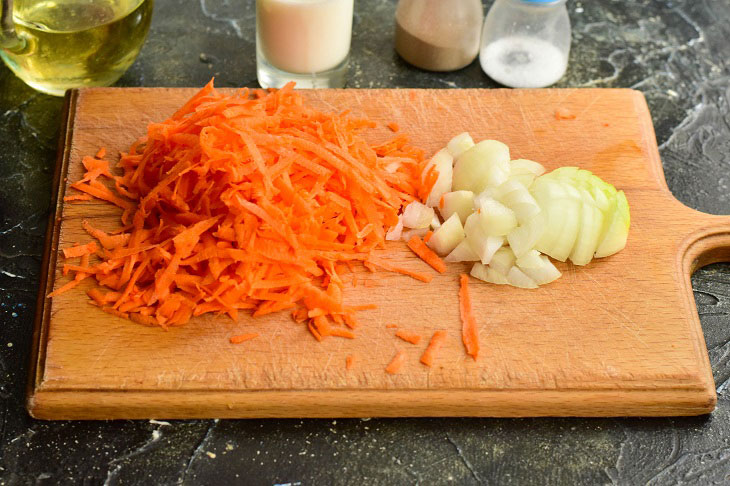 3. Put the prepared vegetables to the chicken liver.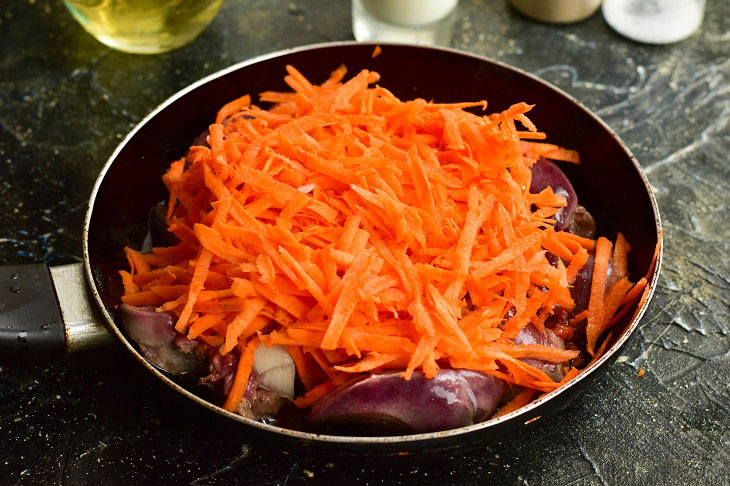 4. Fry everything together for 10-15 minutes over moderate heat, stirring occasionally with a spatula. Transfer the cooked liver with vegetables to a deep bowl if you plan to grind it all with an immersion blender. If you have a blender bowl with a chopper, then put everything in it. Add salt and ground black pepper.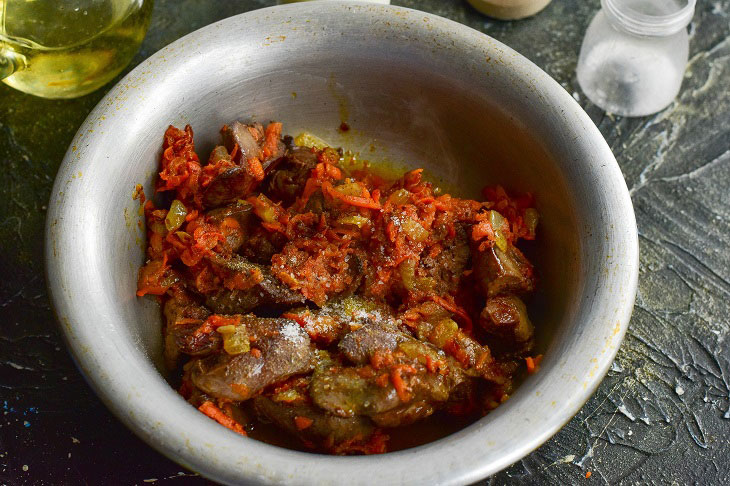 5. Pour in milk or add a piece of butter.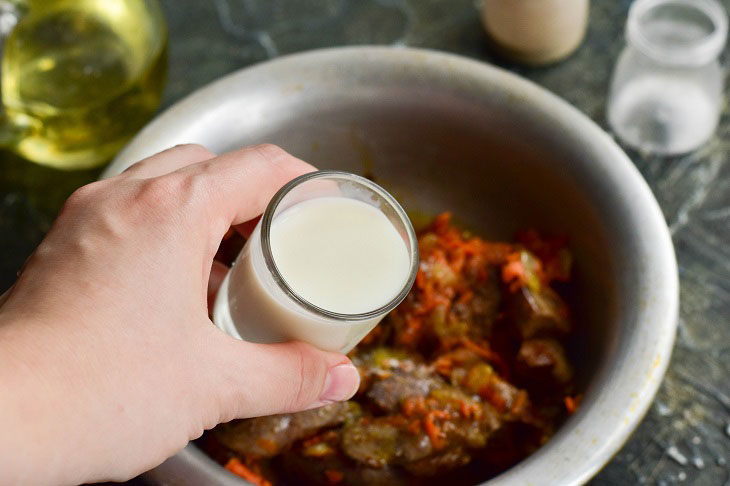 6. Now grind all the ingredients.
You should get a paste that will be uniform in consistency. To make the pâté rarer, feel free to add more milk or more butter.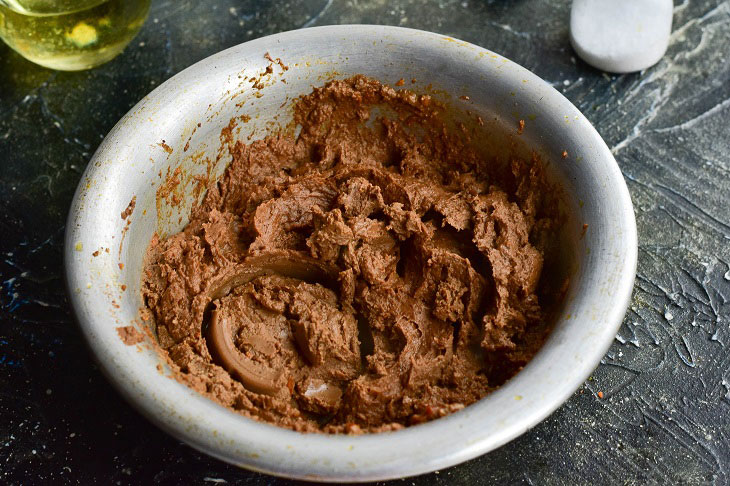 Here is such a pate "Tenderness" turned out! And do not forget that you need to store it in the refrigerator and no more than 5 days.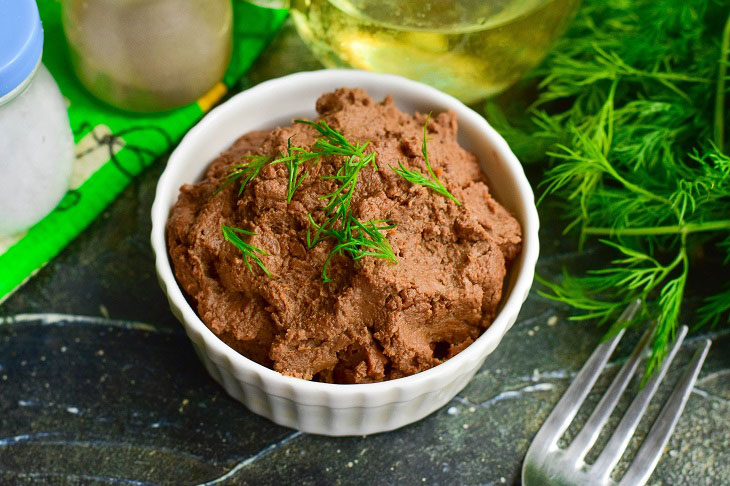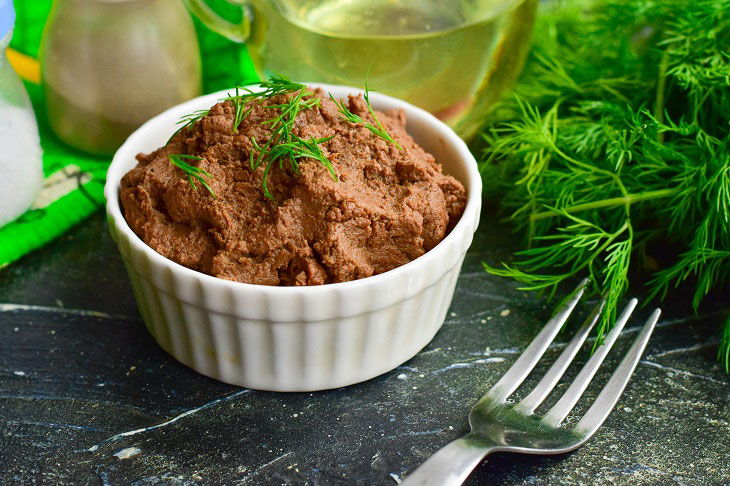 Bon appetit!