Potato bagels with viscous filling are simply the most amazing vegetable snack that will not leave anyone indifferent. Delicious hard cheese should be used as a filling, however, minced meat or ham is also suitable instead. It is worth frying potato bagels in vegetable oil, but you can just bake them in the oven, although they will not look so attractive and golden in appearance.
Serve ready-made potato rolls best with ketchup, homemade sour cream or some kind of spicy sauce. The tastiest bagels are hot, but also cold, they can also be safely eaten, just the cheese filling in this case will no longer stretch. If you boil mashed potatoes in advance, then the cooking time for bagels will be significantly reduced.
Ingredients:
Mashed potatoes – 300 g.
Hard cheese – 50-60 g.
Salt – to taste.
Ground black pepper – to taste.
Flour – 5-7 tbsp. l.
Vegetable oil – 200-250 ml.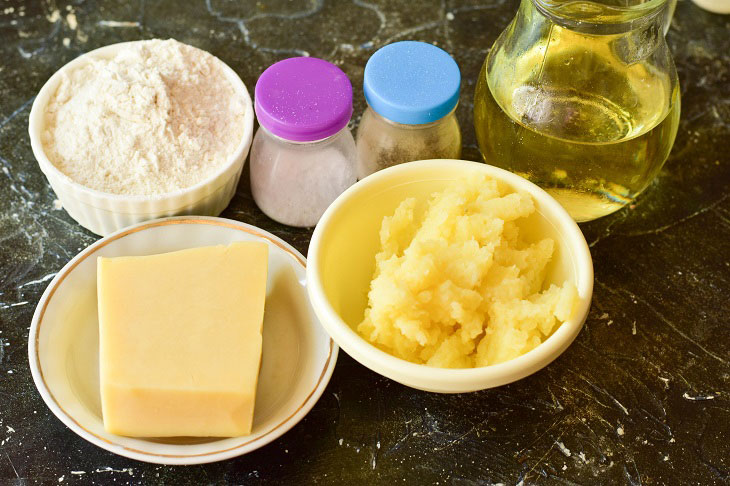 How to cook:
1. Put mashed potatoes in a bowl. If you do not have ready-made mashed potatoes, then peel the potatoes, put them in a saucepan, cover with water, add a pinch of salt and boil until tender. Then crush the potatoes with a potato masher. Let it cool down. Add flour.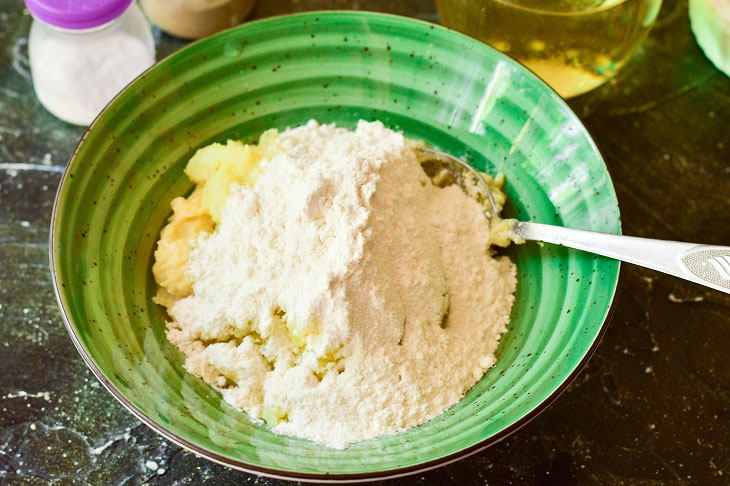 2. Add salt and ground black pepper. You can also add dried garlic for a more original taste.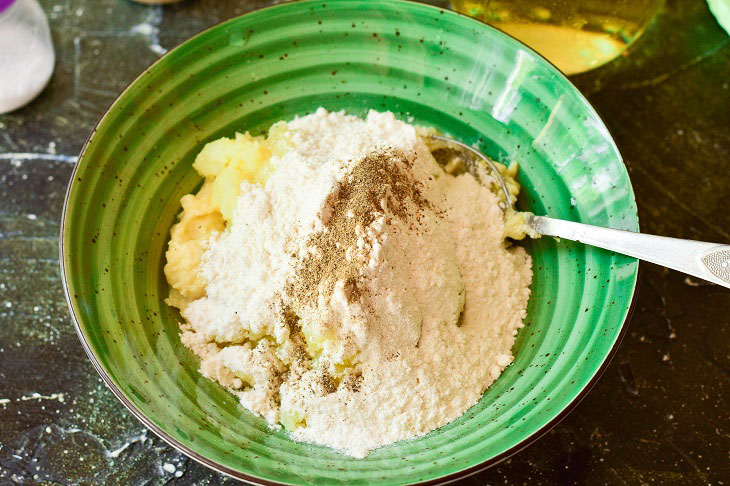 3. Knead the dough. It should not stick to your hands.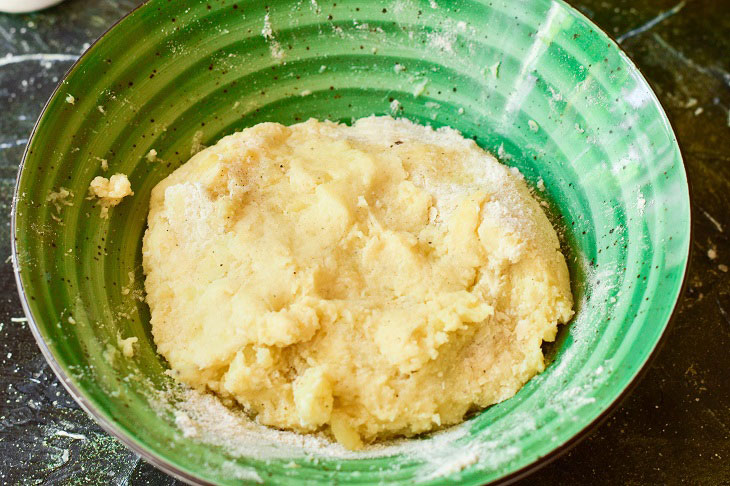 4. Transfer it to a silicone mat or to a table, which must be sprinkled with flour.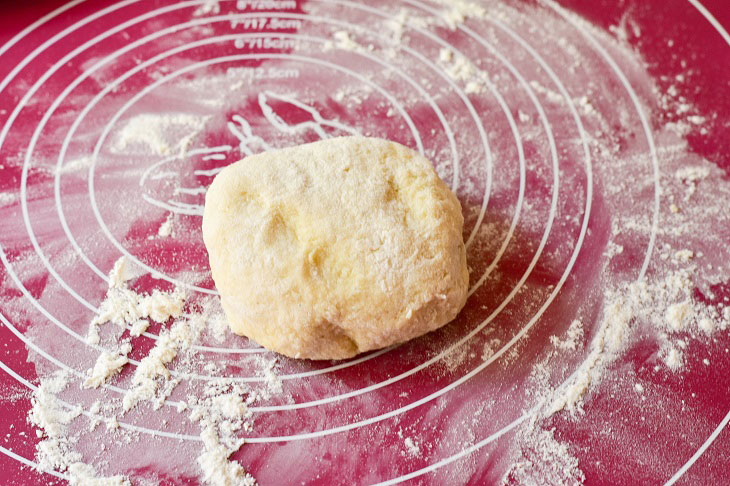 5. Roll it with a rolling pin into a round layer. Its thickness should be no more than 1 cm. Cut it into triangles using a special plastic tool.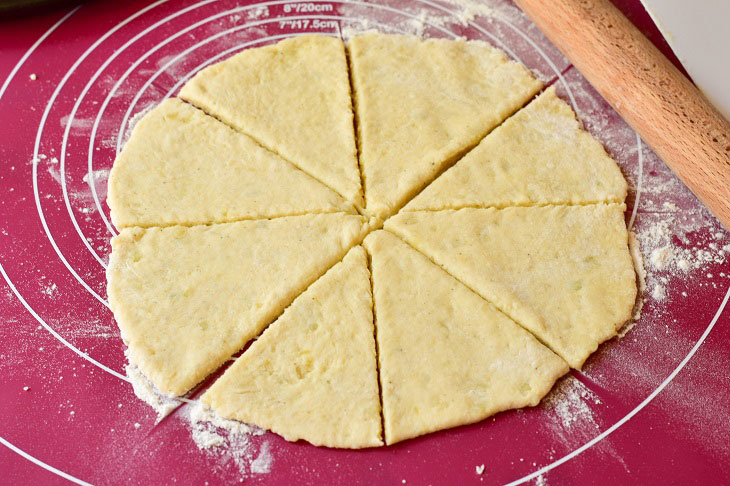 6. Grate hard cheese on a fine grater.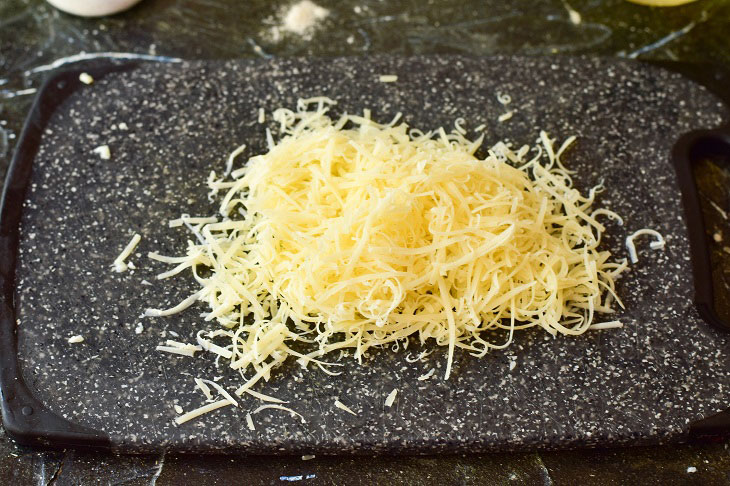 7. Put the stuffing on each triangle.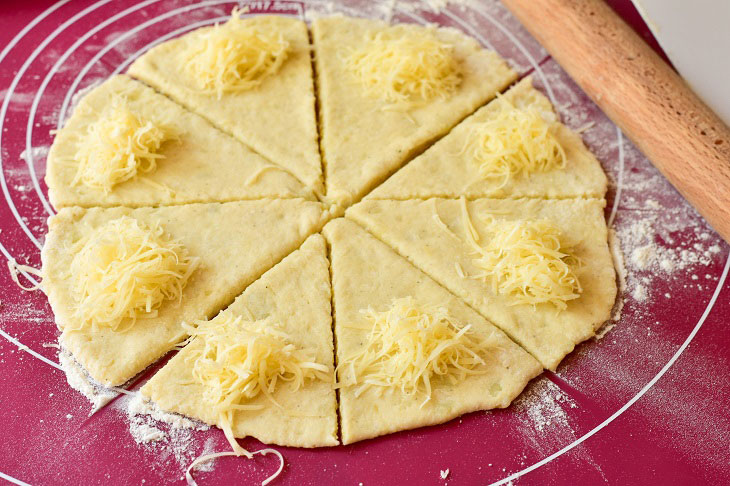 8. Then roll each of them into a bagel.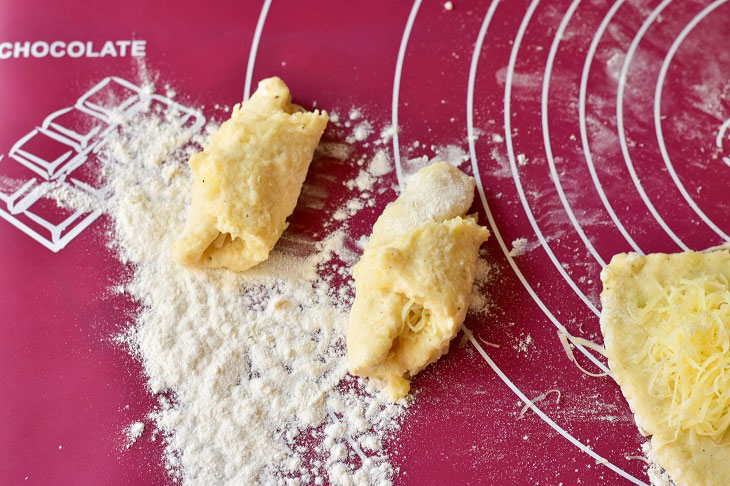 9. Now heat the vegetable oil and fry the bagels in it until a beautiful and ruddy color on both sides.
Put the finished potato bagels with a viscous filling on a beautiful dish and serve them hot to the table.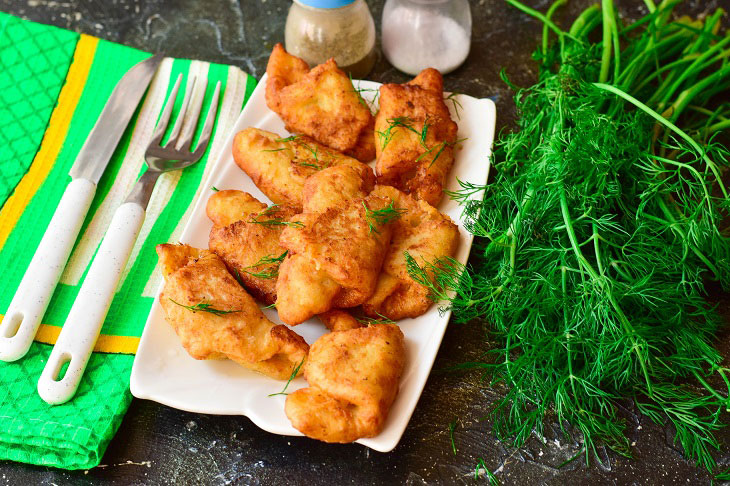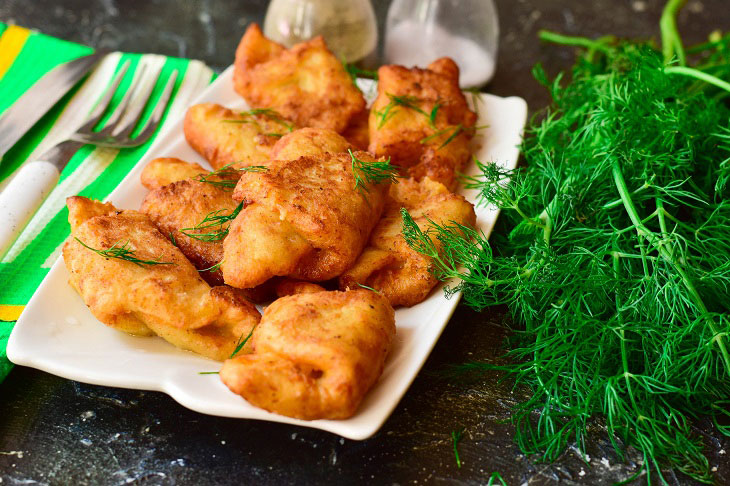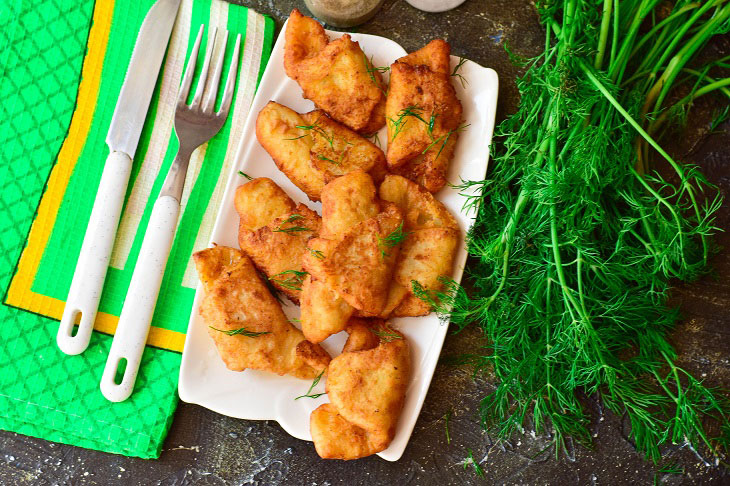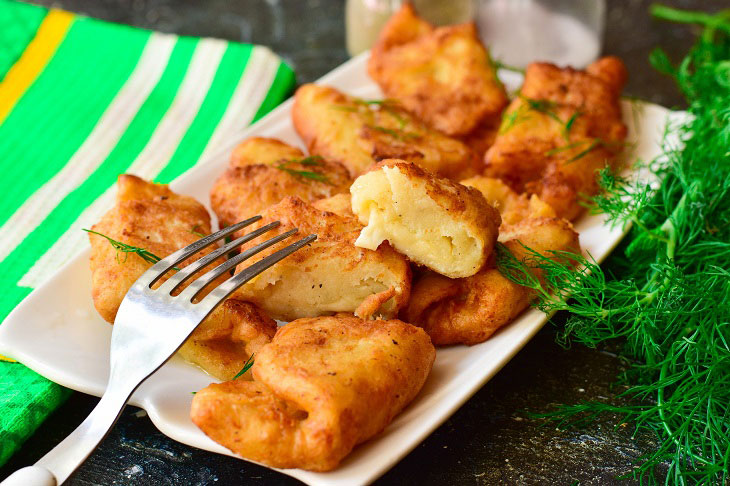 Enjoy your meal!