Appetizer "Tomatoes under a fur coat" is prepared in a short time and immediately served at the table. We recommend preparing such a dish when guests are already on the doorstep. The recipe uses tomatoes, and they are often juicy. Before serving, you can put the finished snack for 10 minutes in the refrigerator. An appetizer can be prepared for a family dinner or for a festive feast. You will get a bright dish with a memorable taste.
Ingredients:
Tomatoes – 150 g.
Hard cheese – 70 g.
Chicken eggs – 1 pc.
Garlic – 1 clove.
Mayonnaise – 2 tbsp. l.
Salt, black pepper – to taste.
Dill – for serving.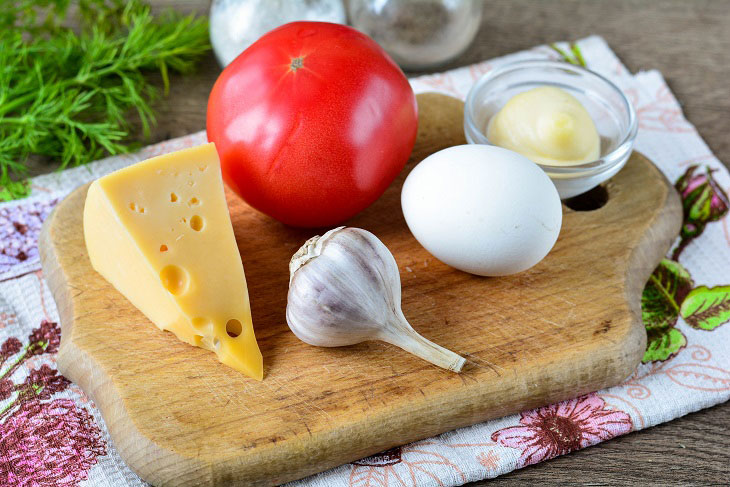 How to cook:
1. Wash ripe, but not very soft tomatoes, cut into circles of medium thickness.
Tomatoes for the recipe can be used red or pink – to your taste. The larger they are, the more stuffing will fit on them.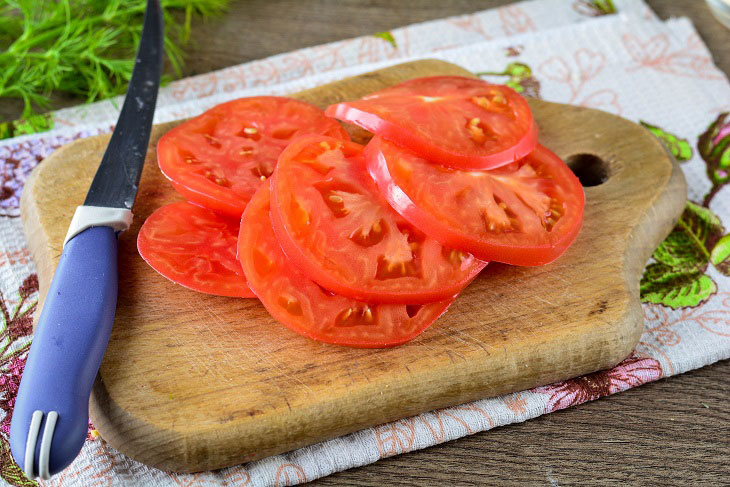 2. Put the tomatoes on a flat dish, salt and pepper to taste.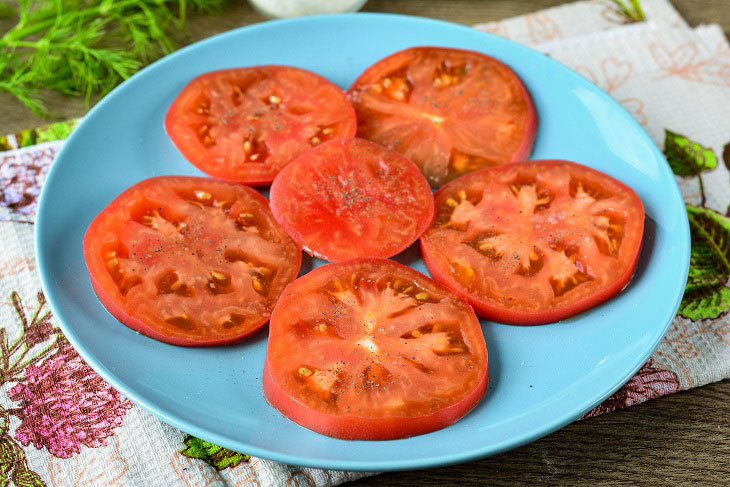 3. Remove hard cheese from the refrigerator, grate it on a medium grater. You can buy any kind of cheese you like. The main thing is that it can be easily grated.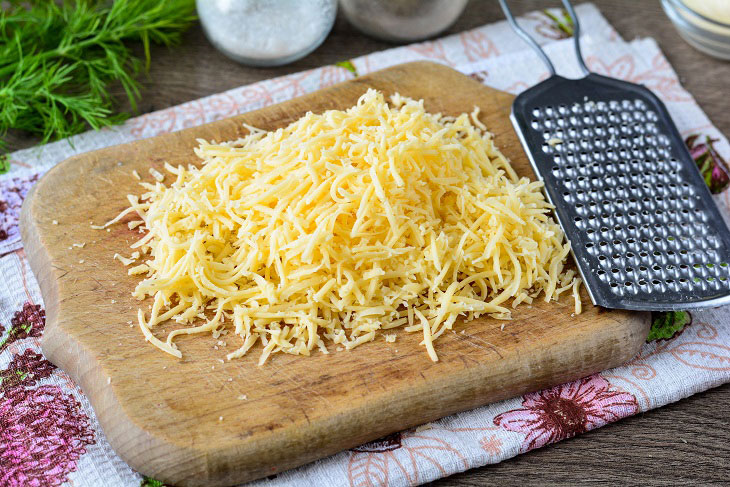 4. Put the cheese in a deep container, squeeze the peeled garlic clove through the press.
If you like spicy snacks, then add more garlic – 2-3 cloves.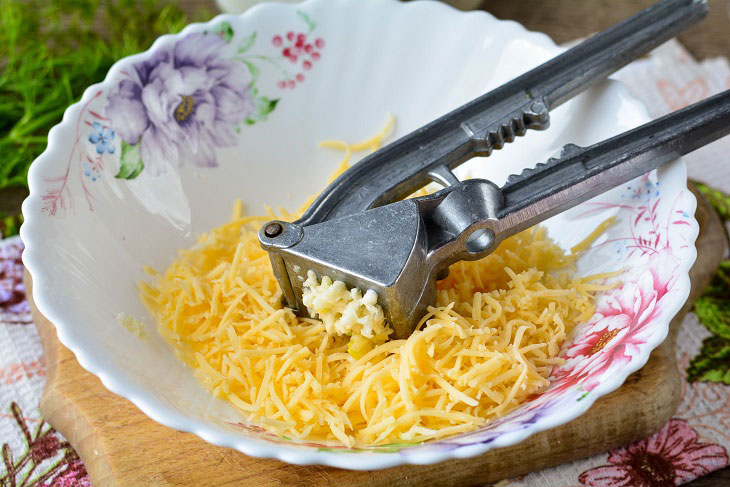 5. Add mayonnaise to the cheese, you can use the sauce of any fat content, including whipping the mayonnaise at home on your own. Cheese filling can be additionally peppered.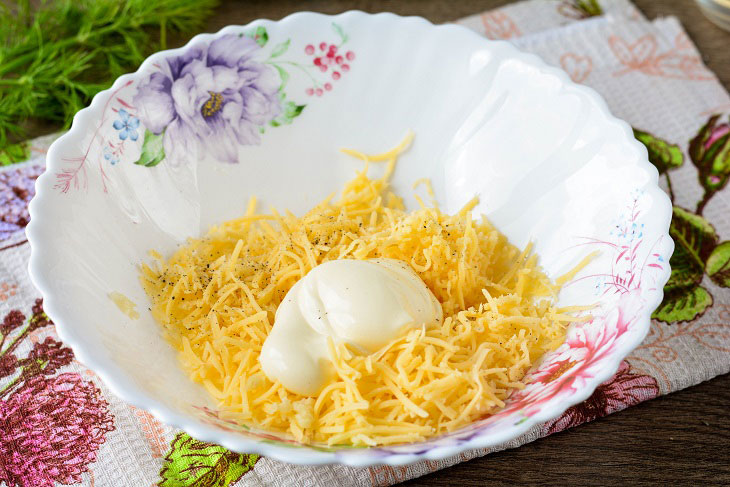 6. Stir the cheese filling so that the mayonnaise is completely combined with the cheese.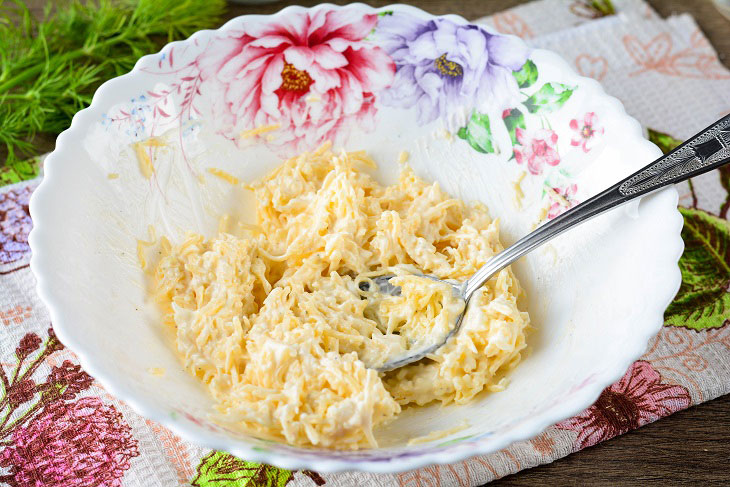 7. Put the cheese filling on each circle of tomato. With garlic, the filling is very spicy and fragrant.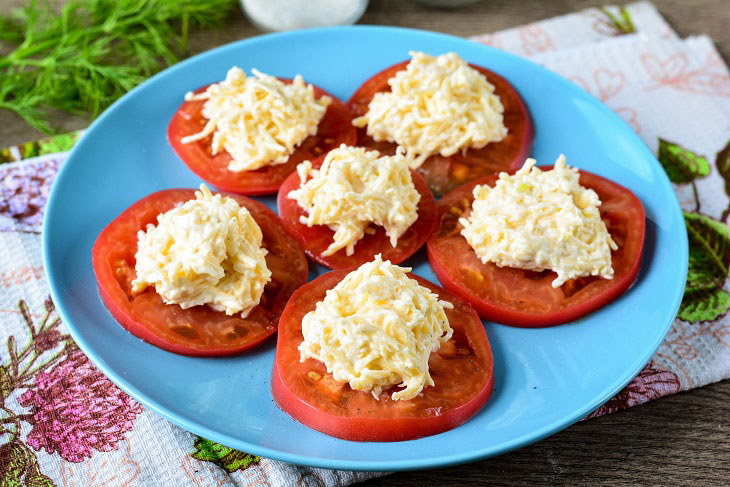 8. Boil hard-boiled eggs, cool and peel. Grate the eggs on a medium grater.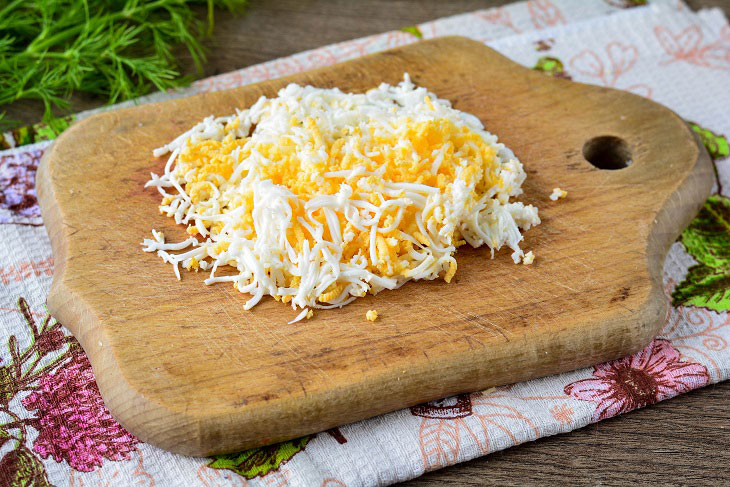 9. Sprinkle tomatoes with grated eggs to form a fluffy "fur coat".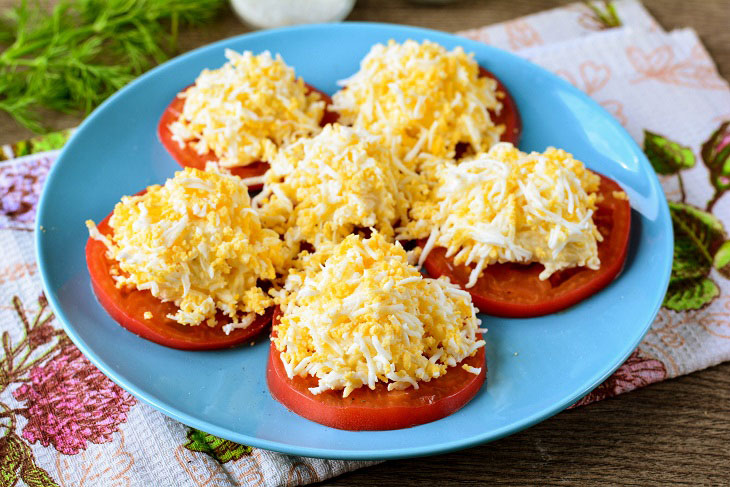 10. Appetizer can be sprinkled with finely chopped dill or other fresh herbs.
"Tomatoes under a fur coat" are ready, serve immediately to the table until the tomatoes have released a lot of juice. The dish looks original and tastes spicy, slightly spicy.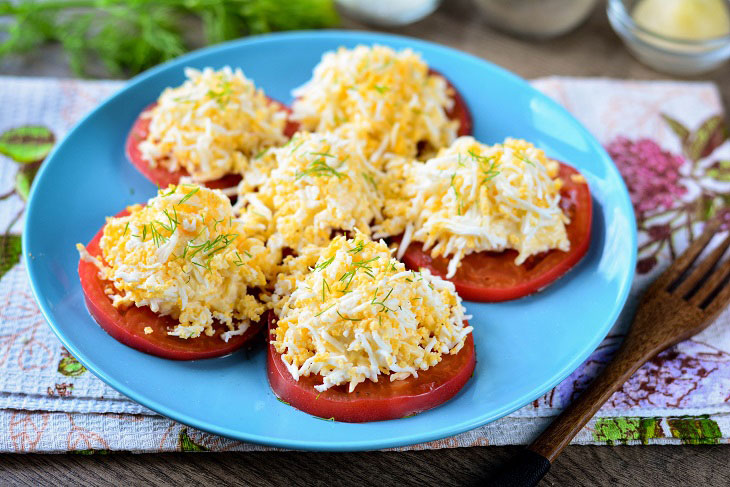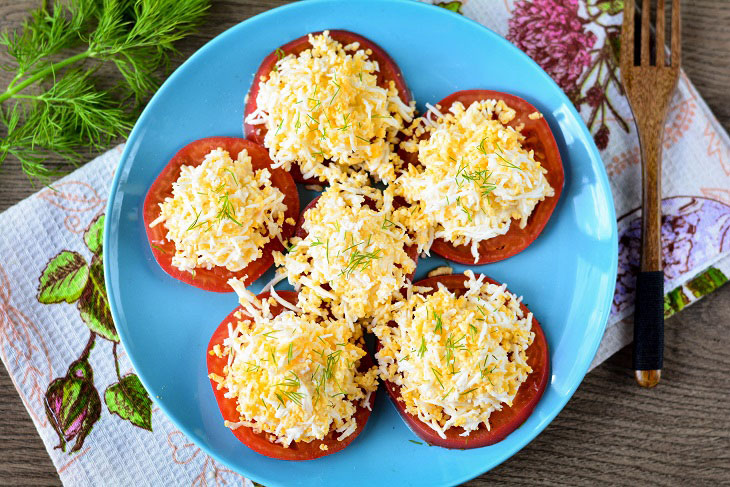 Enjoy your meal!