Potato soup with meatballs is a delicious and hearty lunch for the whole family. For meatballs, it is advisable to use minced meat cooked at home. Suitable poultry, beef, pork. You can also cook mixed minced meat. In addition to the main ingredients, you can throw a handful of cereals or thin soup vermicelli into the soup – the dish will turn out to be more satisfying.
Ingredients:
Potatoes – 2-3 pcs.
Carrot – 1 pc.
Bulb – 1 pc.
Oil for frying – 1 tbsp. l.
Chicken egg – 1 pc.
Minced chicken – 170 g.
Salt – ¼ tsp
Spices – 2 pinches (in minced meat).
Vermicelli – 1 handful.
Cooking time: 40 minutes. Servings Per Container: 4.
Cooking:
1. First of all, pour water into the pan and put it to boil. While this is happening, peel the potatoes and cut into medium-sized cubes. After boiling water, send the potatoes to the pan and cook over low heat.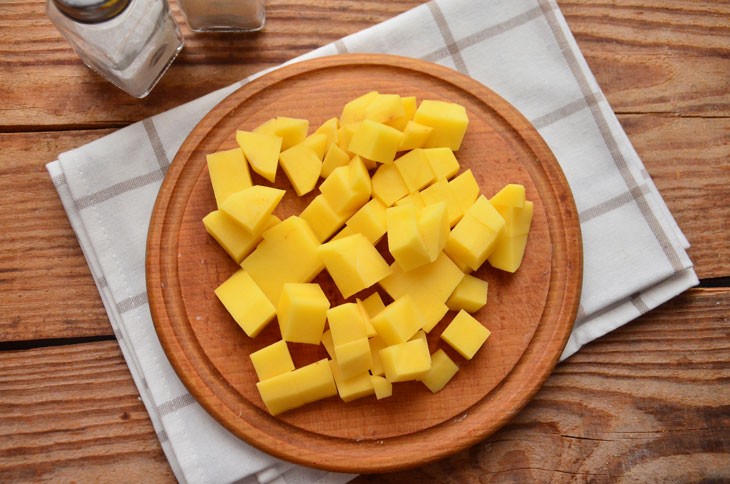 2. For soup, you need to prepare a classic roast. Peel and wash onions and carrots. Chop the vegetables in any way – with a knife or grater.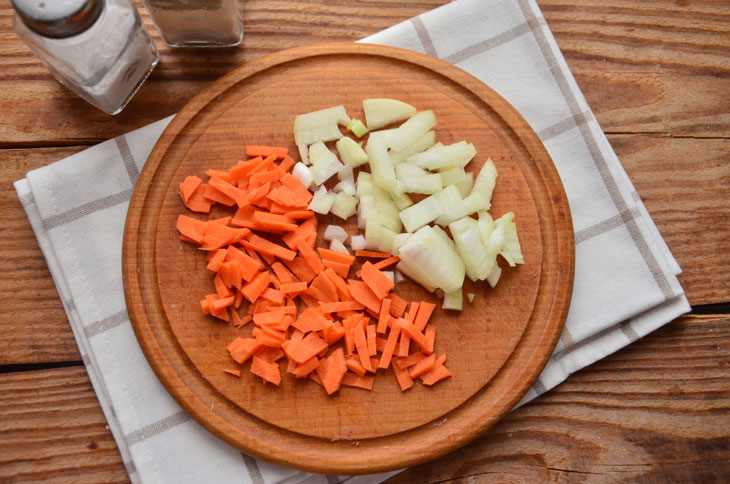 3. Fry onions and carrots in refined oil for 3-4 minutes. To prevent the vegetables from burning, you need to make a minimum fire and stir them. Then transfer them to a bowl.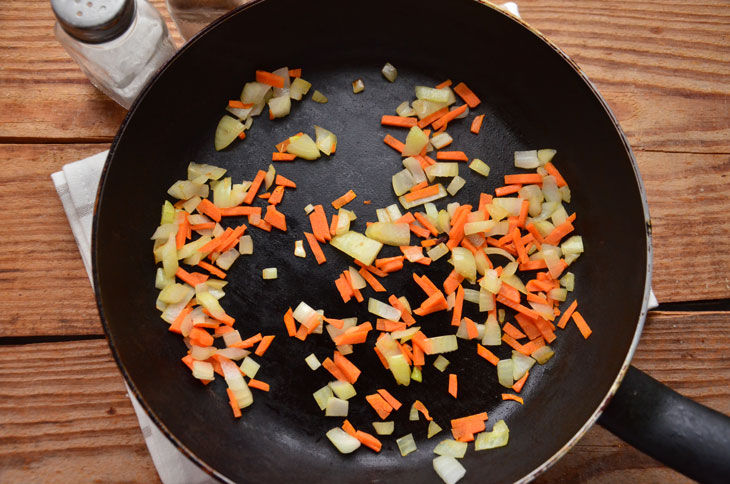 4. Transfer the chilled or thawed minced meat to the bowl. Crack in a fresh chicken egg. Salt and add spices.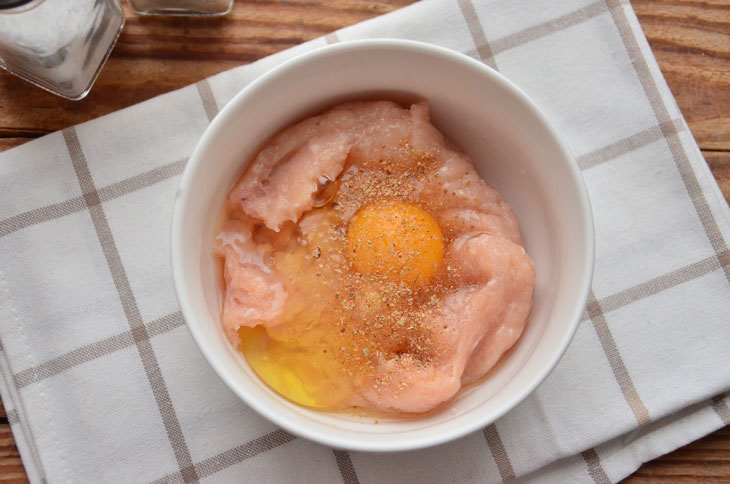 5. Mix thoroughly so that the minced meat is homogeneous. Spoon into the boiling soup in small portions with the help of two teaspoons.
Since the minced meat turns out to be quite liquid, it will not work to form meatballs manually.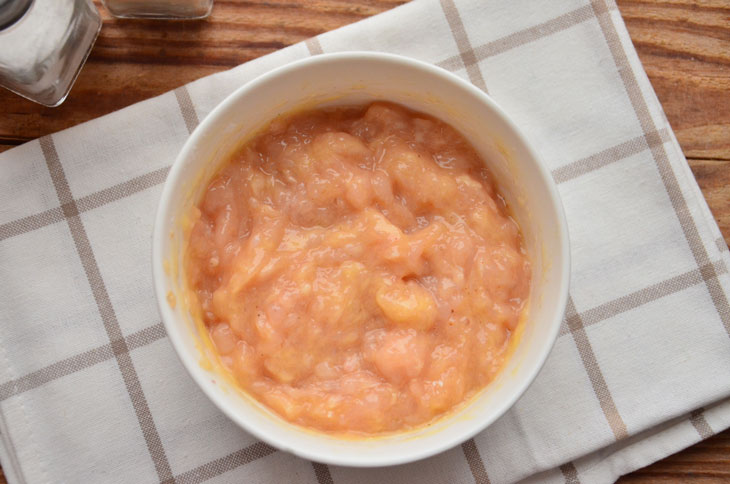 6. Immediately after laying the meatballs, send thin soup vermicelli into the soup.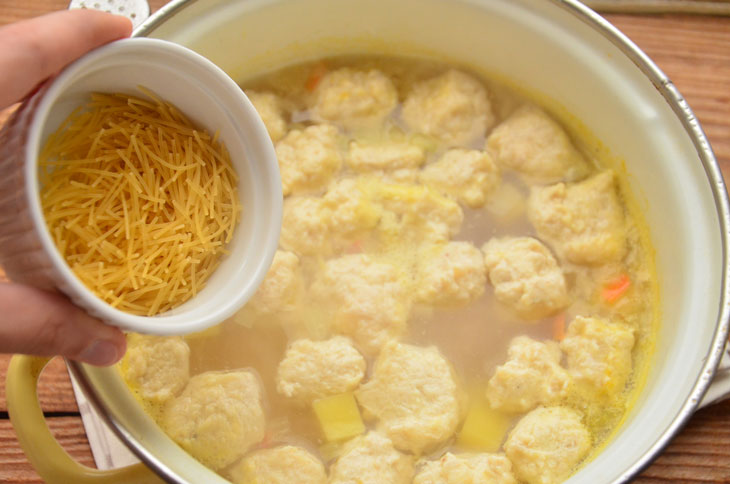 7. Salt the soup and mix everything. Cook it for another 15 minutes.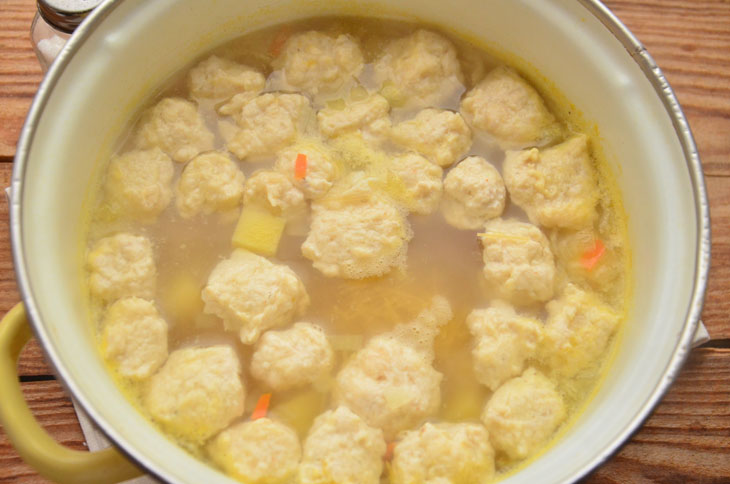 Serve the finished dish hot or warm. The soup can be served with bread and fresh herbs.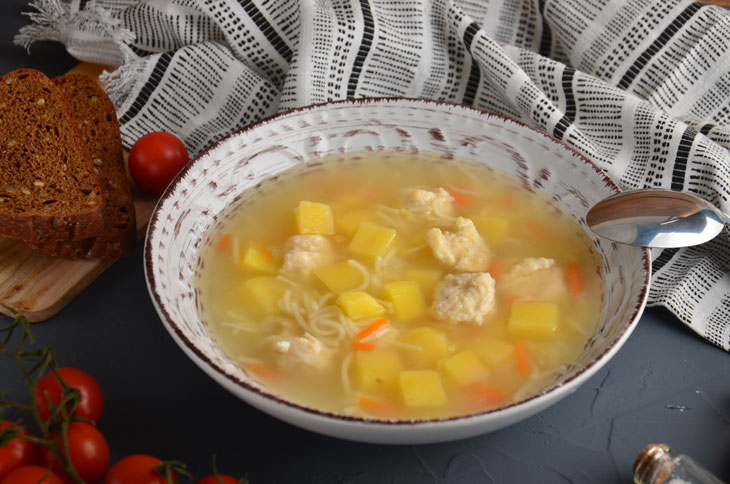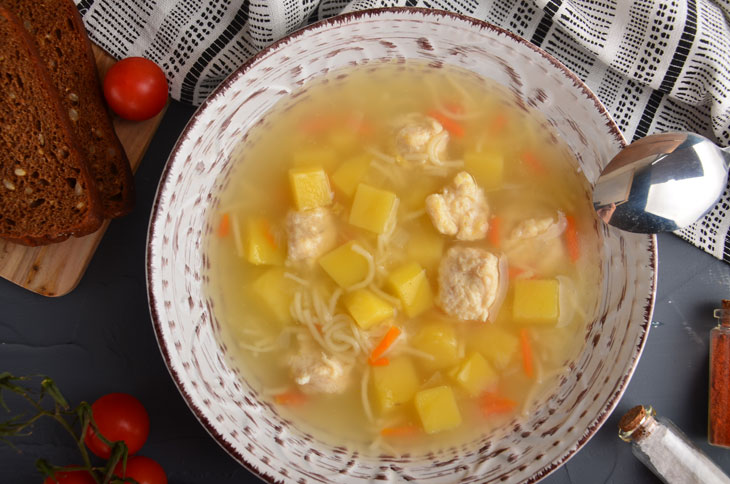 Bon appetit!