Cossack soup with noodles is a very tasty first course, which is prepared in an unusual way. The thing is that tomato paste is added to it, due to which it becomes red in color. It is also cooked with pasta, it is best to use nests, but it will be very tasty if you add homemade noodles. Of course, in this case, you will have to prepare it in advance or spend some time on this procedure.
When choosing meat, it is better to take chicken fillet. If it is more common to use beef or pork for cooking first courses, then you can stop the choice on them.
Ingredients:
Chicken fillet or any other meat – 0.5 pcs.
Fresh carrots – 0.5 pcs.
Onion – 0.5 pcs.
Pasta nests or homemade noodles – 1 pc.
Tomato paste – 1 tsp (you can also use 2 fresh tomatoes).
Salt – to taste.
Vegetable oil (it is better to take it without a pronounced smell or replace it with lard) – 2 tbsp. l.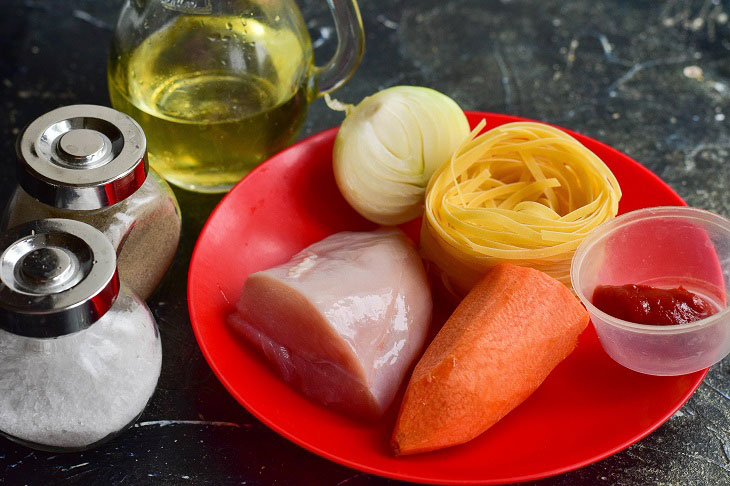 How to cook:
1. Wash the chicken fillet very thoroughly. After that, put it in a saucepan, fill it with purified water and send it to a strong fire. When the water boils, reduce the heat to the minimum and be sure to collect all the foam.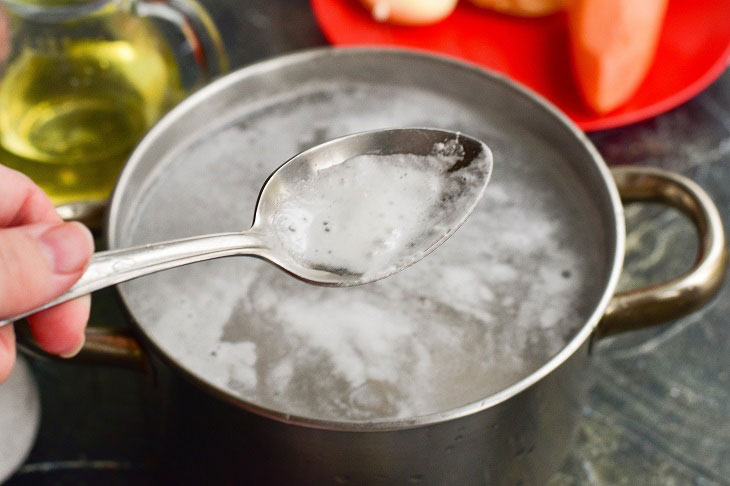 2. Peel all vegetables. Cut the onion into cubes, and grate the carrots on a large or small grater. Pour vegetable oil into the pan, put the prepared vegetables.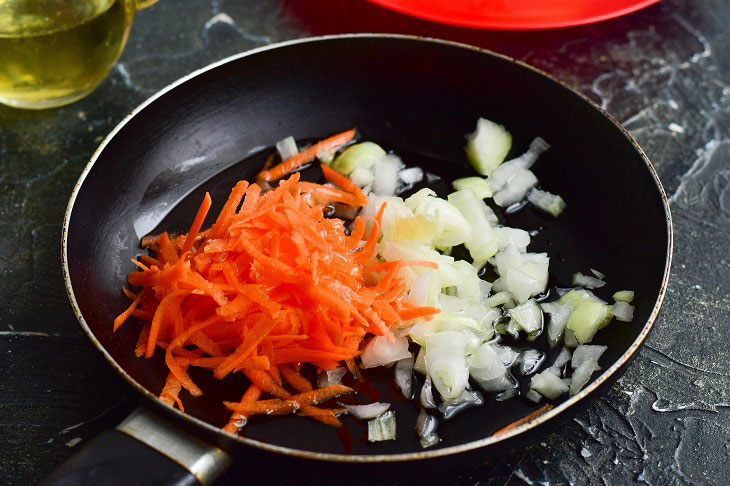 3. Fry them until soft. In time, this procedure will take about 1-2 minutes.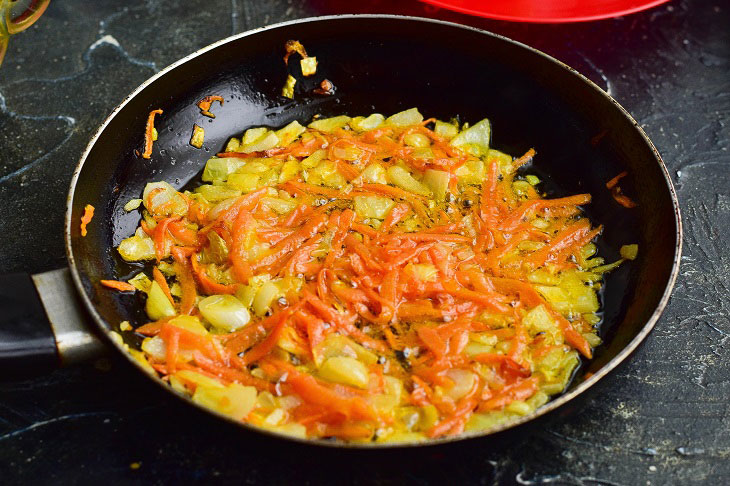 4. Add tomato paste to the finished soup frying. Mix well.
Instead of tomato paste, you can safely use a fresh tomato, only it will need to be cut into cubes and fried together with onions and carrots.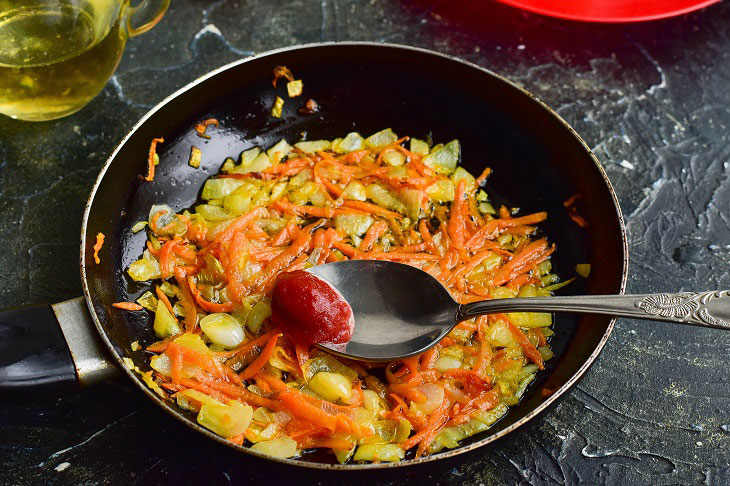 5. In the soup 20 minutes after it boils, put the finished frying, add salt.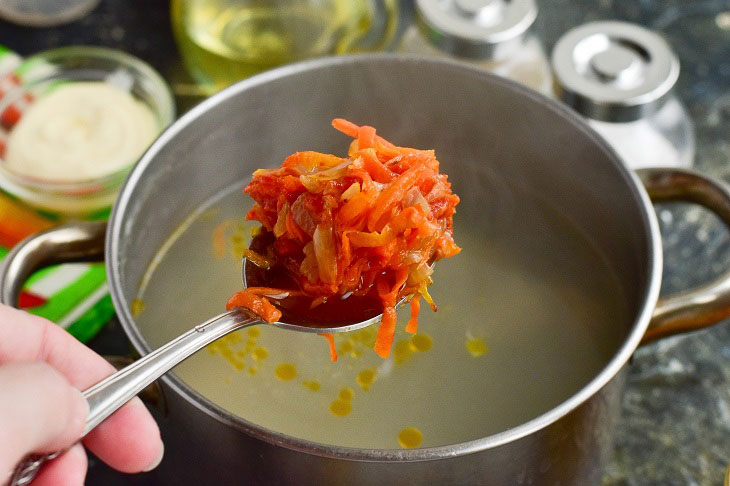 6. Immediately send a nest of pasta there. Mix everything very well.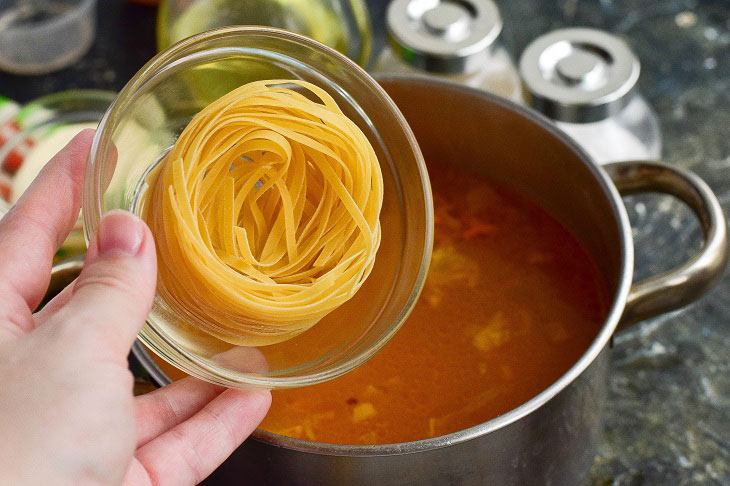 7. Boil the soup for another 7-10 minutes, and then serve it to the table, pouring it into a beautiful bowl for first courses with a ladle.
Here is such a bright in color, fragrant and very tasty Cossack-style soup came out!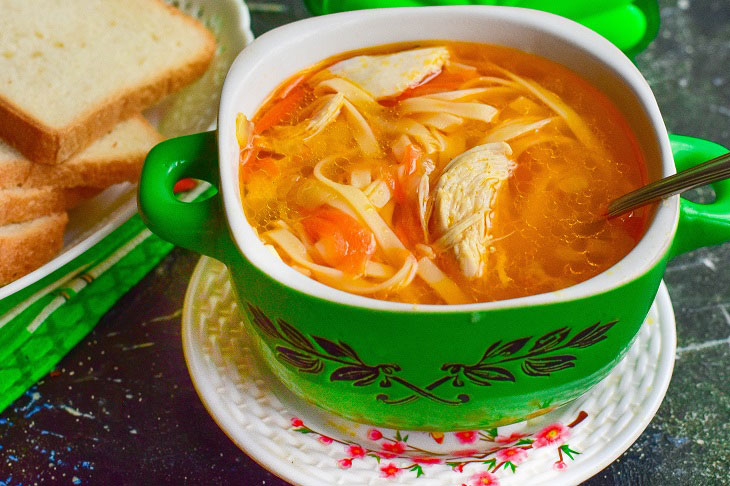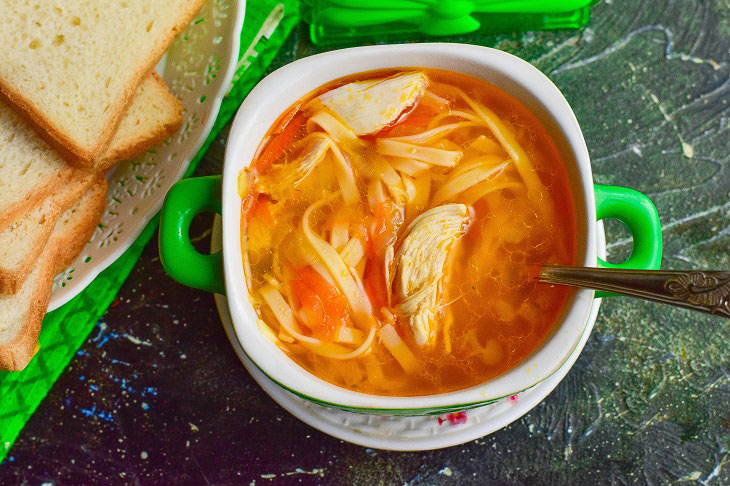 Bon appetit!