This is a hearty original dish that can be prepared in just 40 minutes. Pieces of potatoes and onions will be saturated with the aroma of smoked meats and it will turn out very tasty. A similar dish can be cooked in foil on a fire, however, it is far from always possible to create such conditions, and almost every kitchen has an oven.
Ingredients:
Potatoes – 4-5 pcs.
Bulb – 1 pc.
Smoked brisket – 150 g.
Salt – ¼ tsp
Spices – 1/5 tsp
Vegetable oil – 2 tbsp. l.
Cooking time: 40 minutes. Servings Per Container: 3.
Cooking:
1. Potatoes and onions need to be peeled and washed with cool, clean water.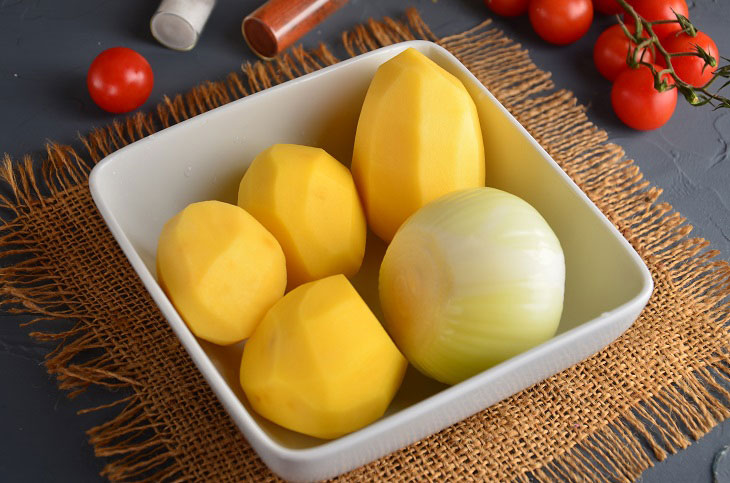 2. The root crop should be cut into not too thin circles, approximately 5-6 cm thick.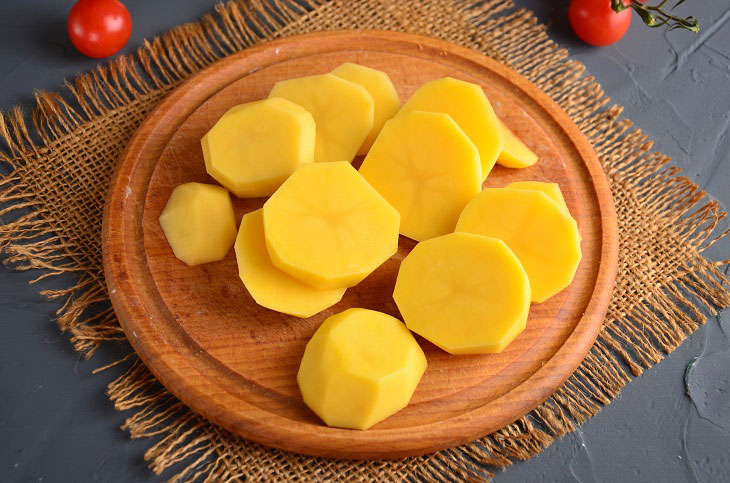 3. Cut the turnip into medium-sized pieces so that it is convenient to prick it on a skewer.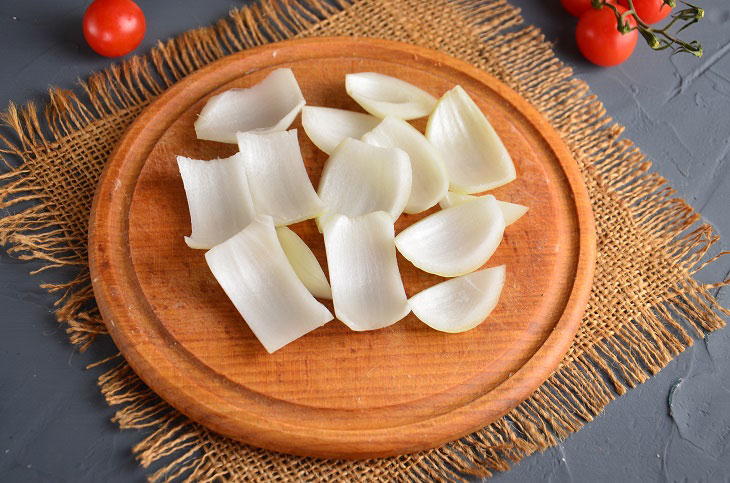 4. Smoked brisket should be cut into small pieces, it is better to cut the skin. The ratio of the layer of fat and meat, choose at your discretion.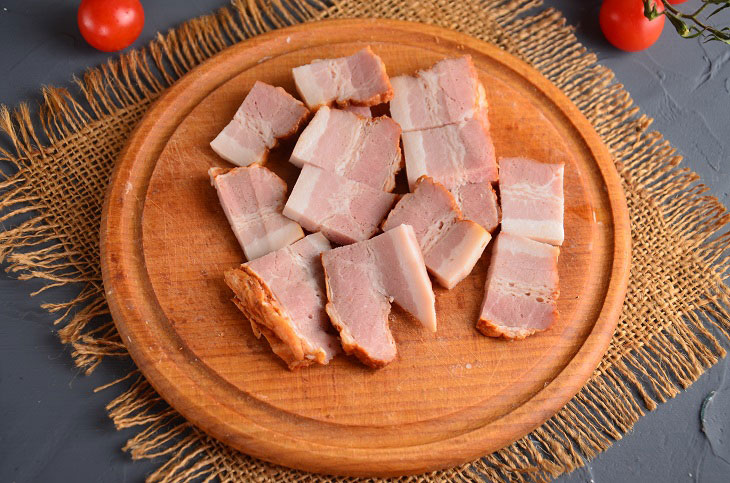 5. Place chopped potatoes and onion slices in a deep bowl, salt, add spices and season with vegetable oil.
It is better to use refined oil – it will not give an additional aftertaste, which is not always appropriate.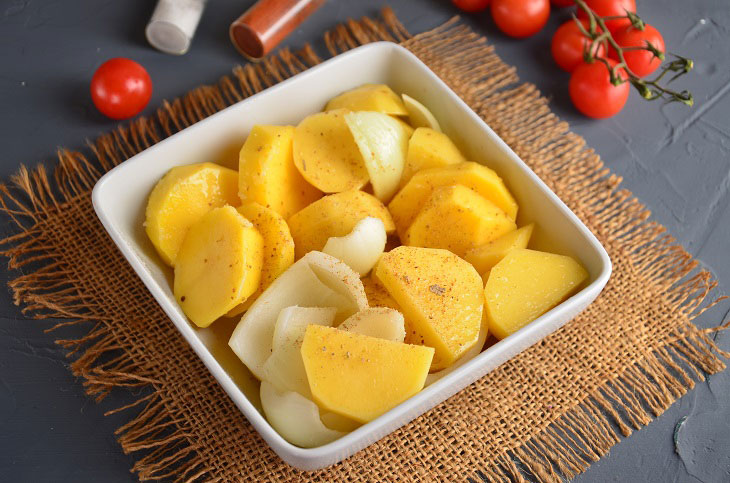 6. Alternating pieces of potato, onion and bacon, chop all the products on a wooden skewer.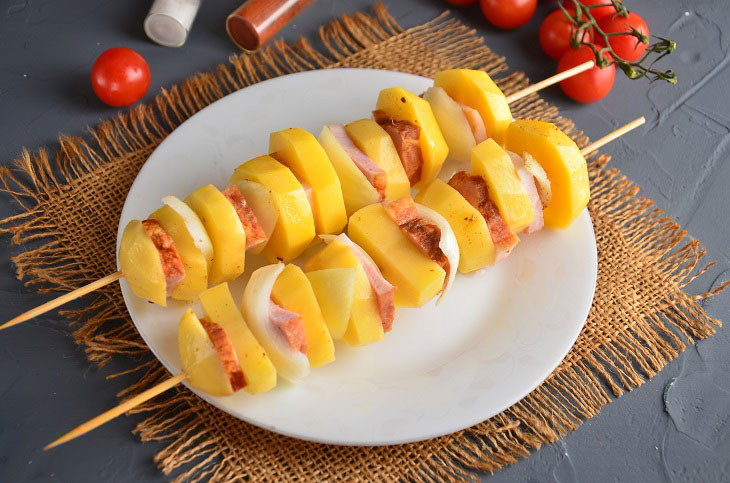 7. Wrap all blanks in foil and send to an oven preheated to 180 degrees. Bake for 20 minutes, then remove the top of the foil and bake the dish for another 10-15 minutes.
The potatoes should be soft and easily pierced with a toothpick.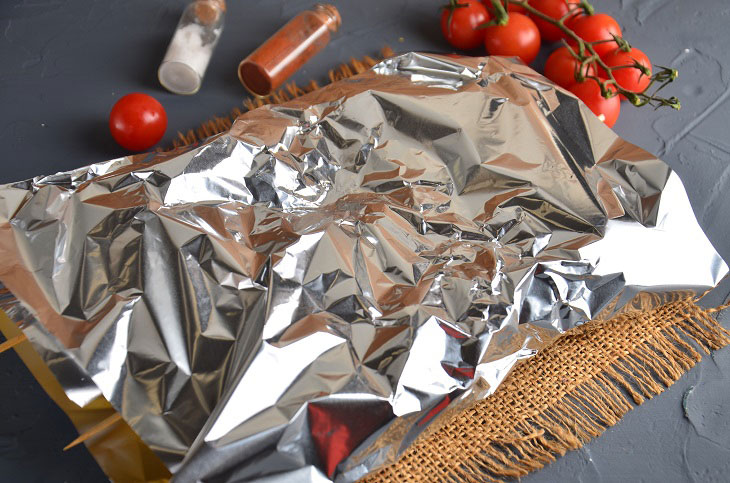 You can serve the dish immediately after baking, directly on skewers. It can be served with fresh herbs and ketchup.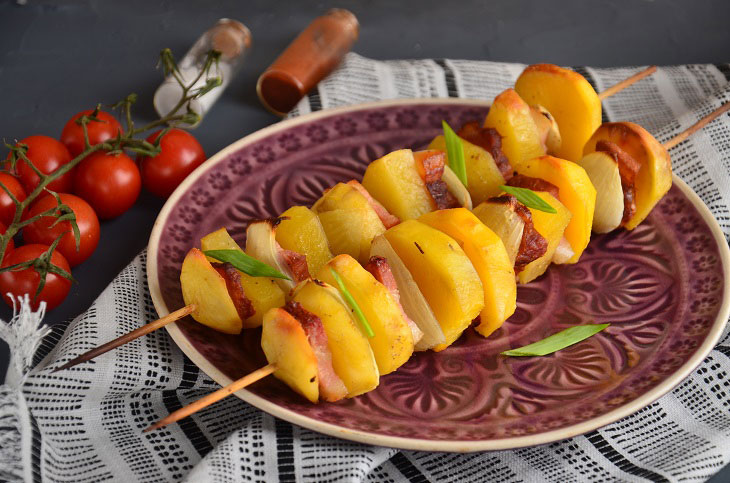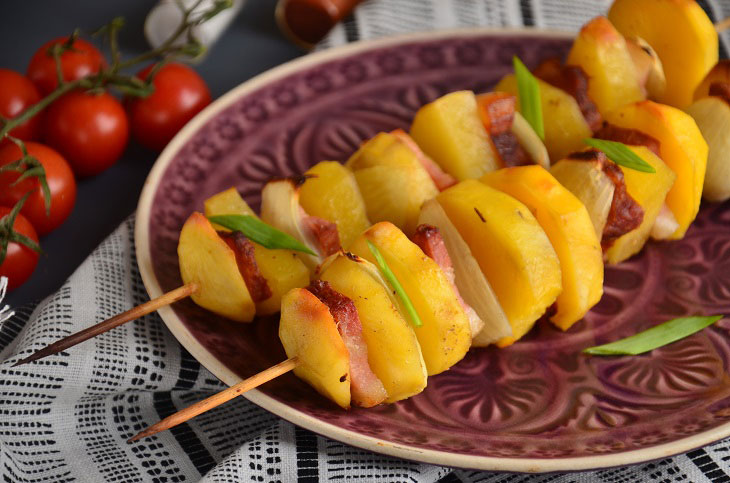 Enjoy your meal!