The main hot dish for the New Year's table should be hearty, interestingly decorated, with an unusual taste. Surprise your guests – cook meat in a mug.
For the recipe, choose a pork neck from a large animal. The filling will be a national team – mushrooms fried with onions, cheese and potatoes. When choosing cheese, give preference to low-melting varieties with a fat content of 50% or more, with a classic taste. For the filling, any fresh mushrooms are suitable. It is best to use starchy potatoes. For the recipe you will need mayonnaise with a fat content of 40% and seasonings, spices to your taste. Relish sauce can be replaced with grated pickled cucumber.
Ingredients:
Pork neck – 600 g.
Mushrooms – 200 g.
Potatoes – 400 g.
Onion – 60 g.
Relish sauce – 40 g.
Mayonnaise – 40 g.
Cheese – 170 g.
Butter – 20 g.
Vegetable oil – 20 g.
Salt, pepper, smoked paprika – to taste.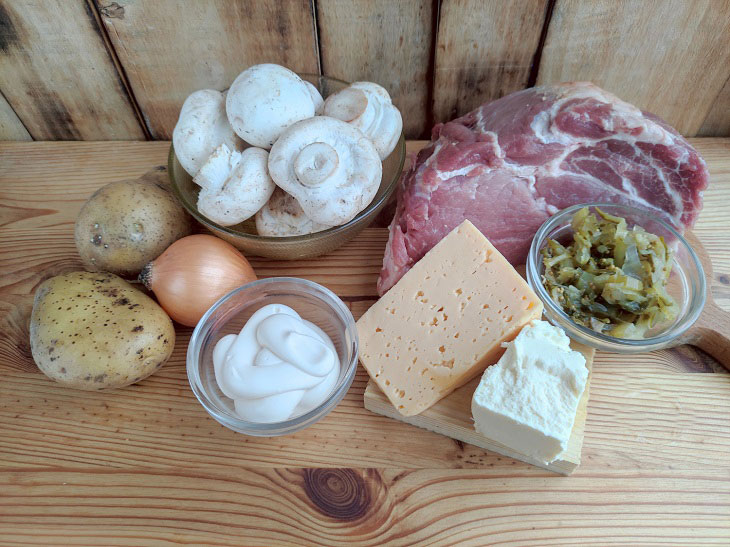 How to cook:
1. Peel the meat and cut across the grain into 4 pieces. Put on a board, tighten the board with cling film. Cut off the meat.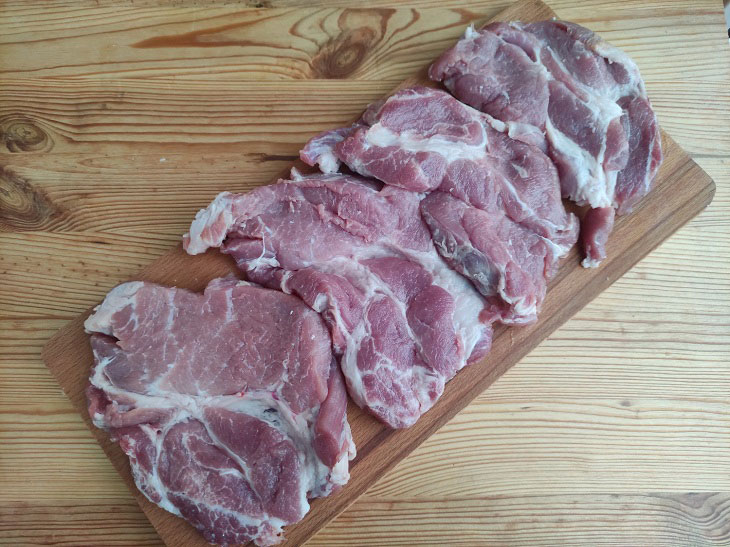 2. Salt the pieces, sprinkle with pepper and paprika. Leave for 10 minutes.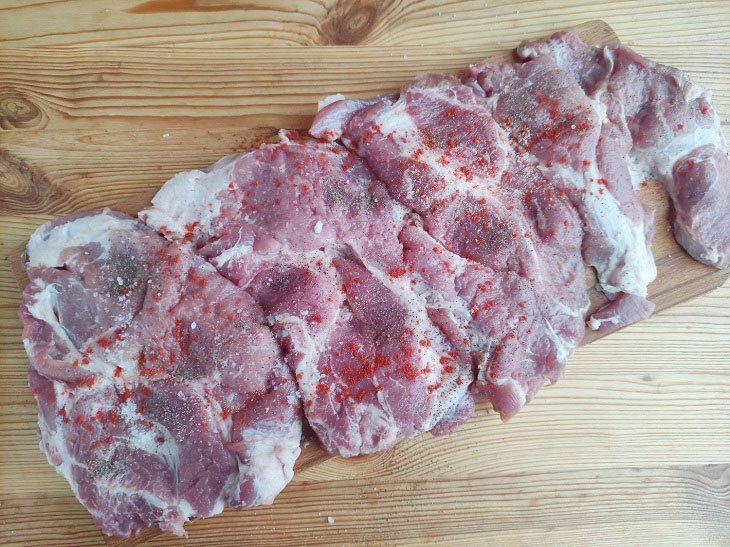 3. Wipe the mushrooms with a damp cloth, chop into small pieces. Cut the peeled onion in the same way. Fry mushrooms with onions in a pan, salt and pepper. Cool down.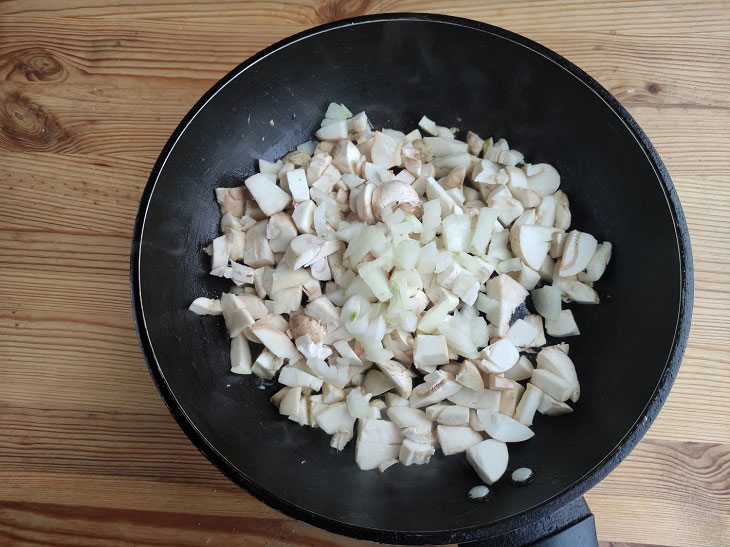 4. Grind hard cheese with a grater.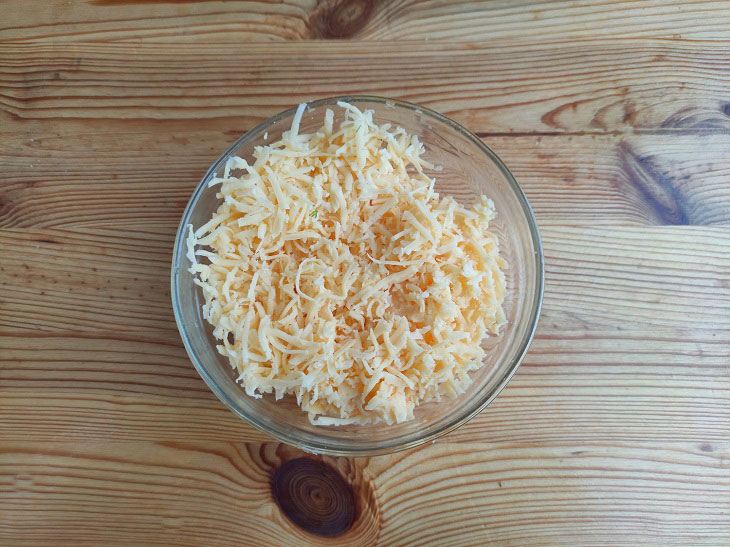 5. Peel boiled potatoes. Grate on a grater with medium holes. Salt.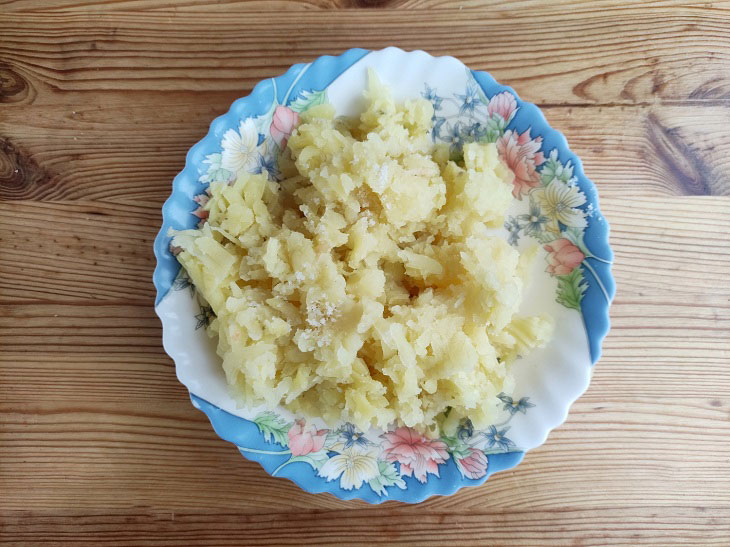 6. Lubricate identical cups with mayonnaise, lay the meat so that the edges are outside. Put some cheese inside.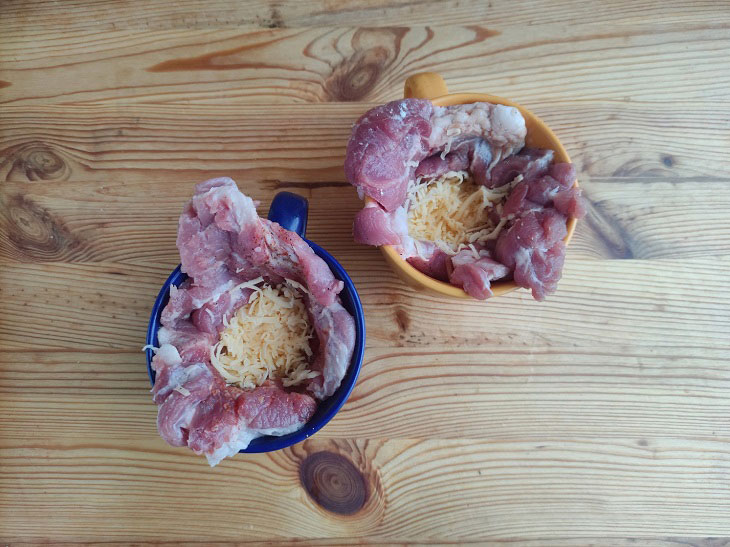 7. Add mushrooms with onions.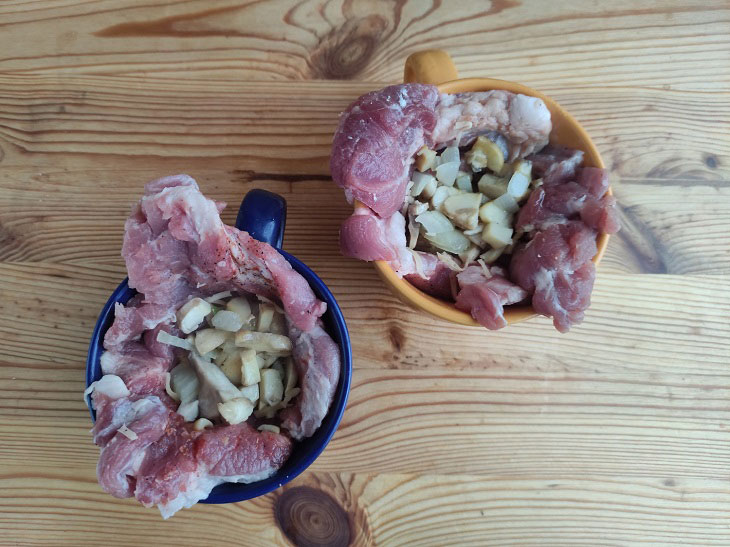 8. Spread the relish sauce on top of the mushrooms.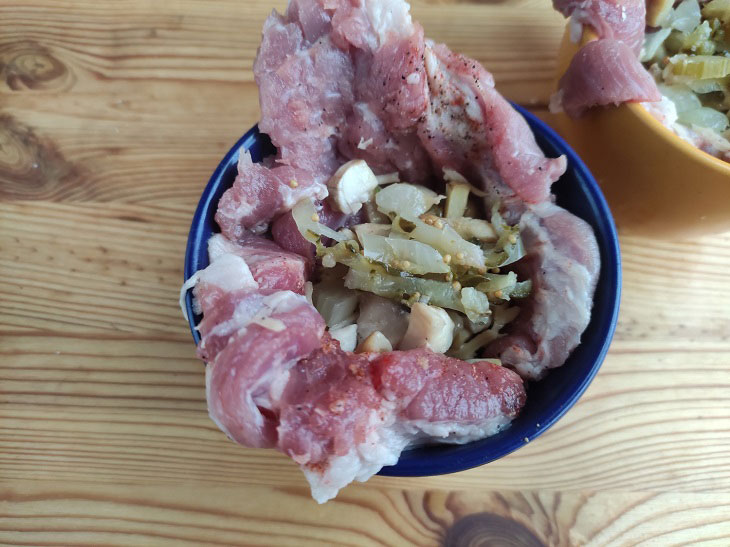 9. Place on a piece of butter.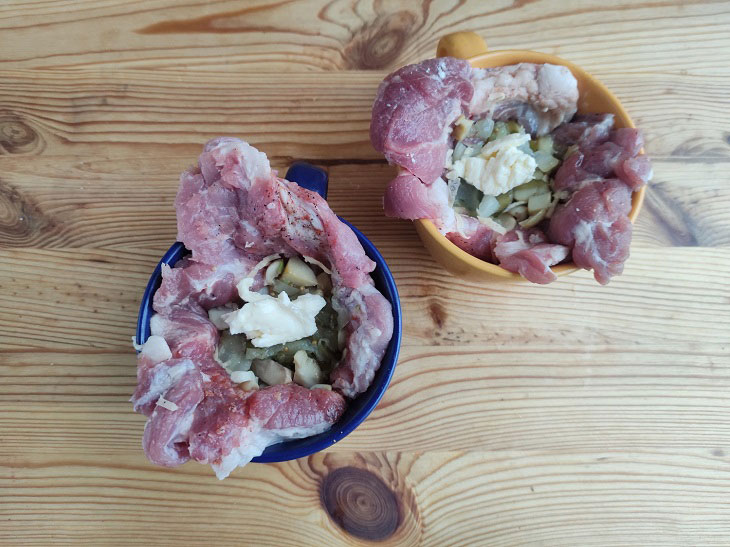 10. Fill the cup to the top with grated potatoes. Cover the potatoes with the free edges of the meat.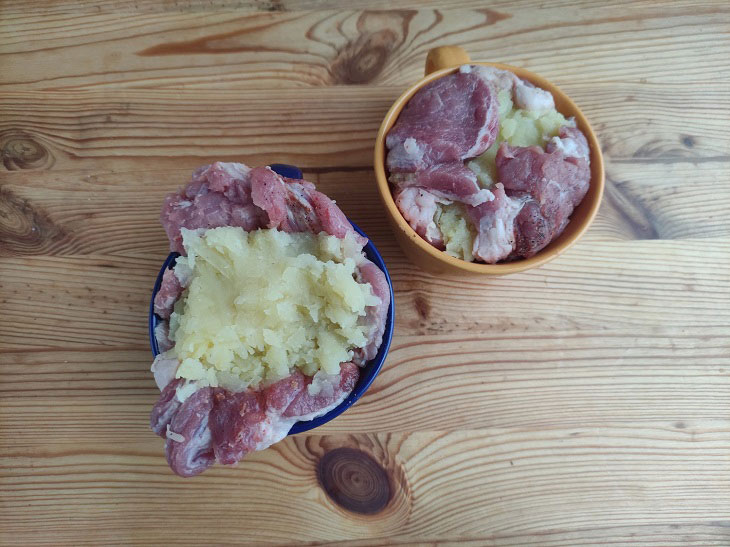 11. Carefully invert the shaped meatballs onto a baking sheet lined with a baking mat. Additionally grease products with mayonnaise. Cook in the oven for 25 minutes at 200 degrees.
Transfer the finished balls to a serving plate, decorate with herbs, sprinkle with smoked paprika and serve.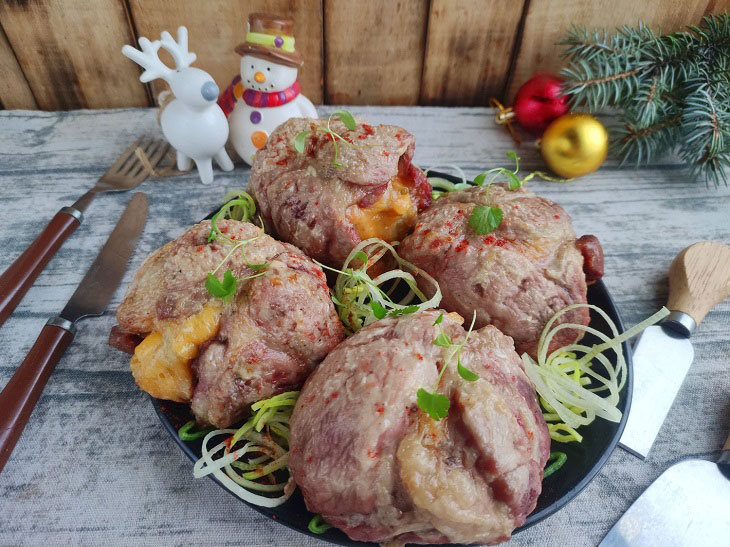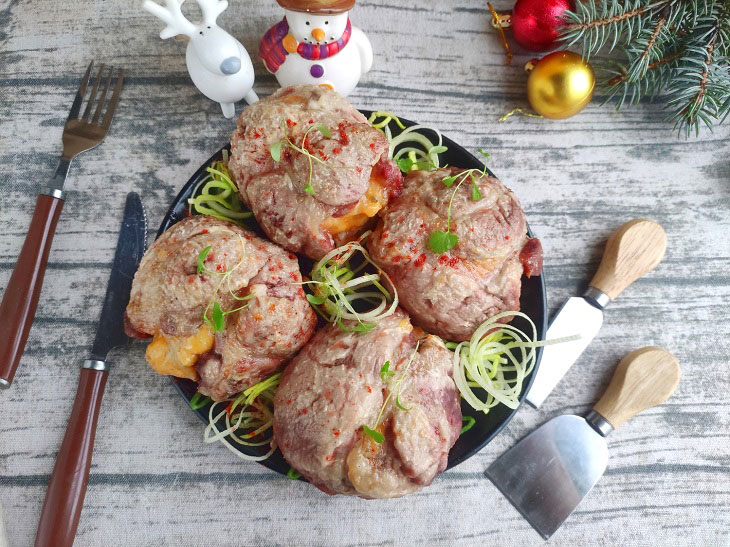 Bon appetit!