Lamb meat is appreciated by connoisseurs for its excellent taste. Rams and sheep graze in the fresh air and are fed in natural conditions with natural plant foods. Cook lamb in the oven with this simple recipe. The meat is baked with vegetables and is suitable for serving as a main hot dish on a festive table or a small family celebration. Cooking does not cause any difficulties even for inexperienced housewives.
For baking, the ham is considered an ideal option. When choosing lamb, pay attention to the bright red color of the meat, white fat and the absence of an unpleasant odor. The pulp should be elastic and dense. The vegetables in the recipe can be varied.
Ingredients:
Lamb ham – 1.5 kg.
Carrot – 1 pc.
Sweet pepper – 1 pc.
Mushrooms – 100 g.
Onion – 1 pc.
Garlic – 1-2 cloves.
Tomato – 1 pc.
Honey – 1 tbsp. l.
Soy sauce – 2 tbsp. l.
Olive oil – 2 tbsp. l.
Vegetable oil – 1 tbsp. l.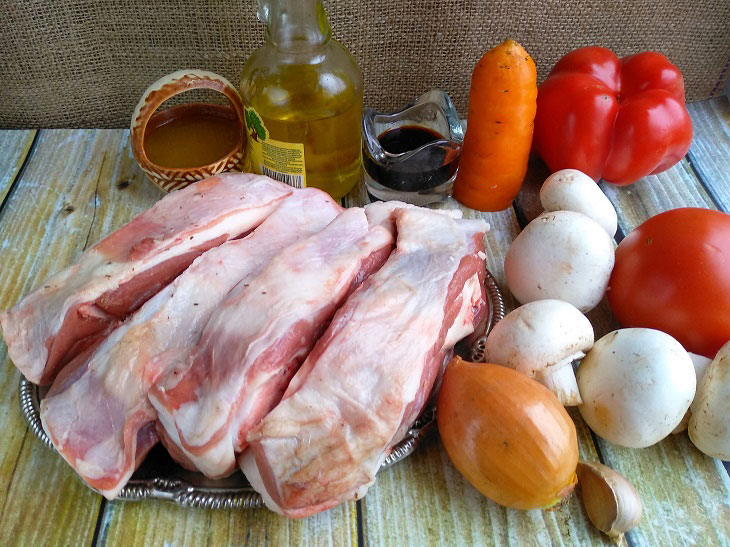 How to cook:
1. For marinade, mix honey, soy sauce, chopped garlic and olive oil.
Lamb ham chopped into portions can not be cut to the end, the meat will look more appetizing. Rinse lamb in warm water, dry in a towel, grease with marinade on all sides. Leave to marinate for 1 hour at room temperature.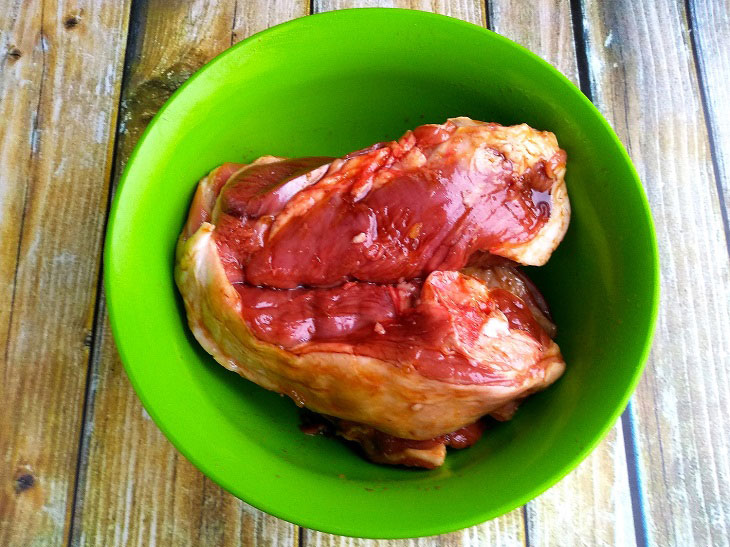 2. Lubricate the baking dish with vegetable oil, put the carrots cut into semicircles.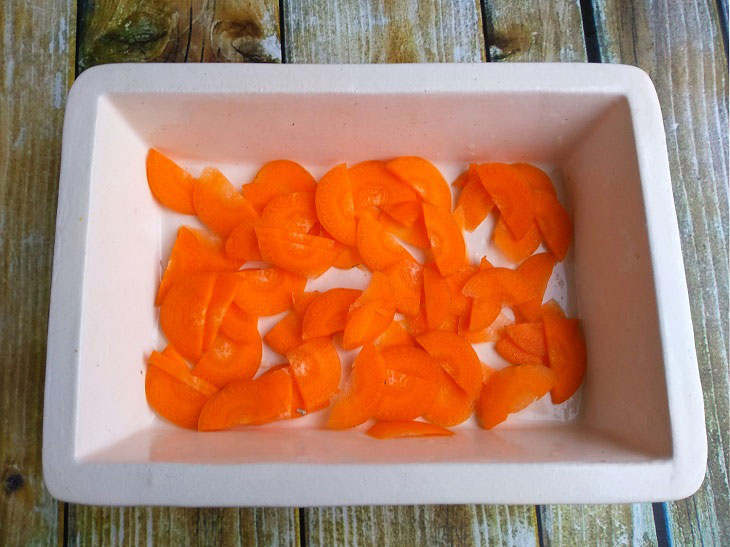 3. The next layer is onion rings.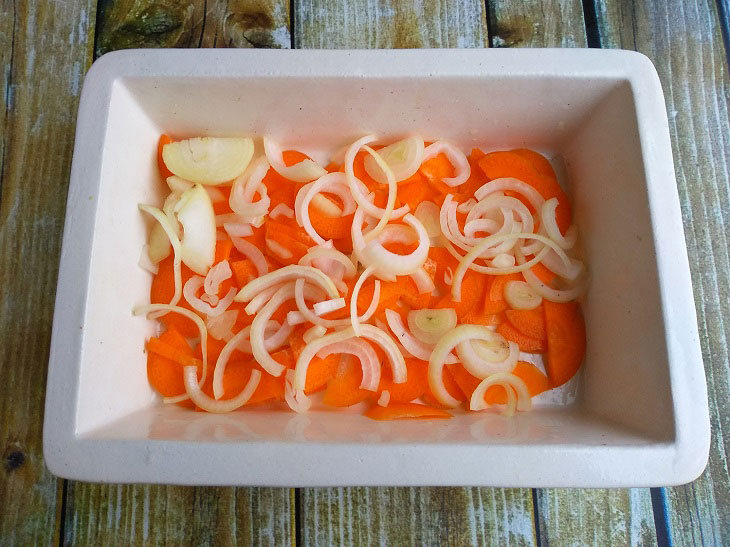 4. Peel the sweet pepper from the seeds and the insides, chop finely, put in a mold.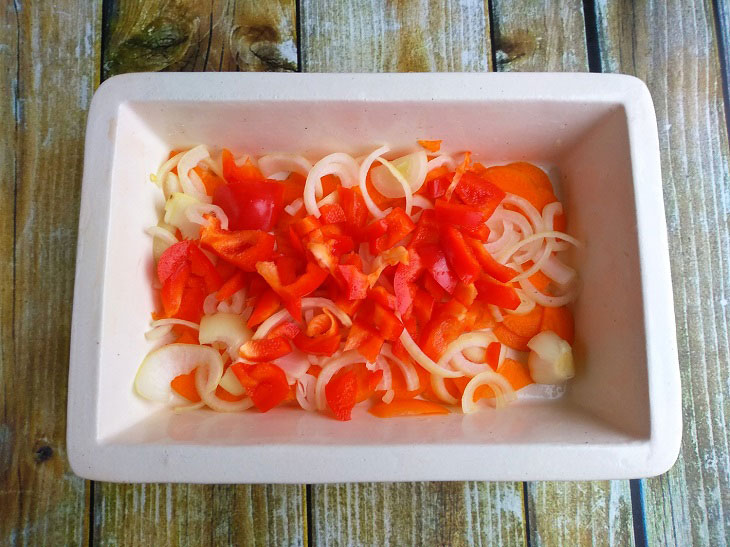 5. Wipe the mushrooms with a damp cloth, cut into 4 parts, lay on top of the pepper.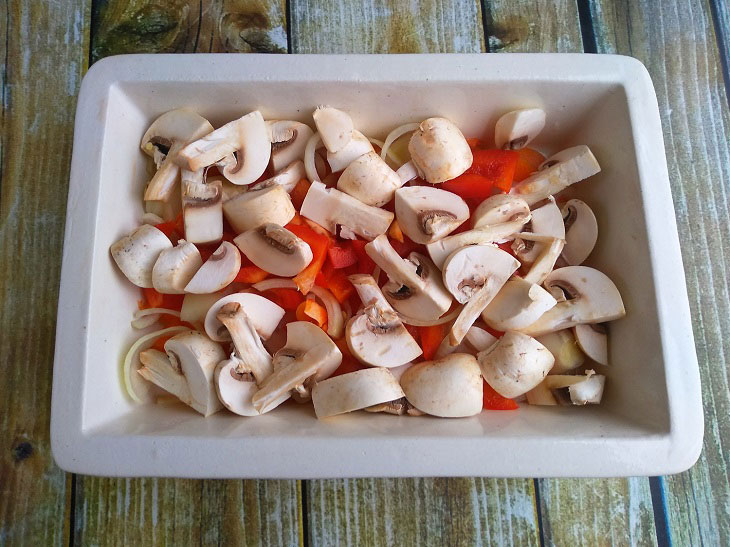 6. Place tomato cubes on top.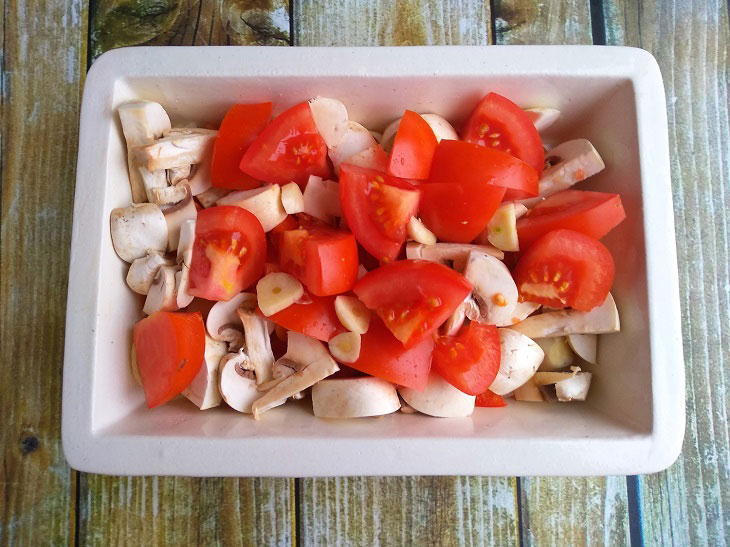 7. Put the lamb on the vegetable pillow, pour the rest of the marinade. Preheat the oven to 180 – 200 degrees. Bake the dish for 1.5 hours.
If the lamb starts to burn on top, you can cover it with foil.
Turn off the oven, leave the dish to languish for another half an hour to redistribute the meat juices.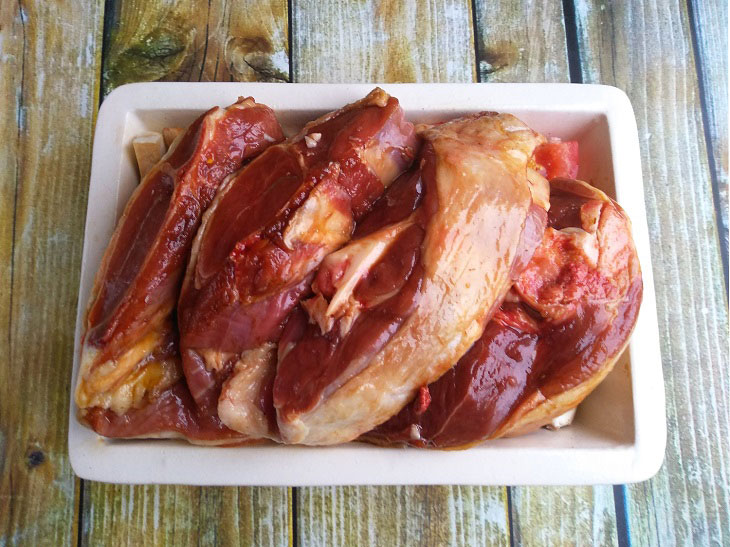 8. Put vegetables on a serving plate, put lamb on top and serve.
The dish looks great on the table and will not go unnoticed. The meat is juicy, soft and melts in your mouth.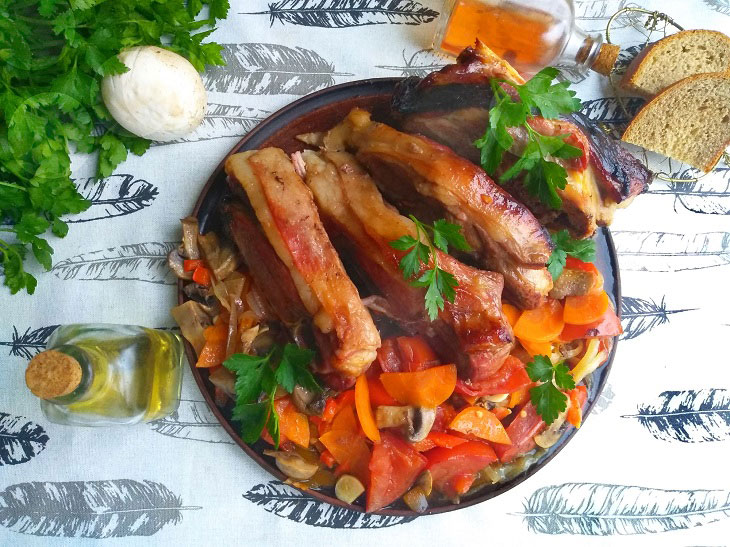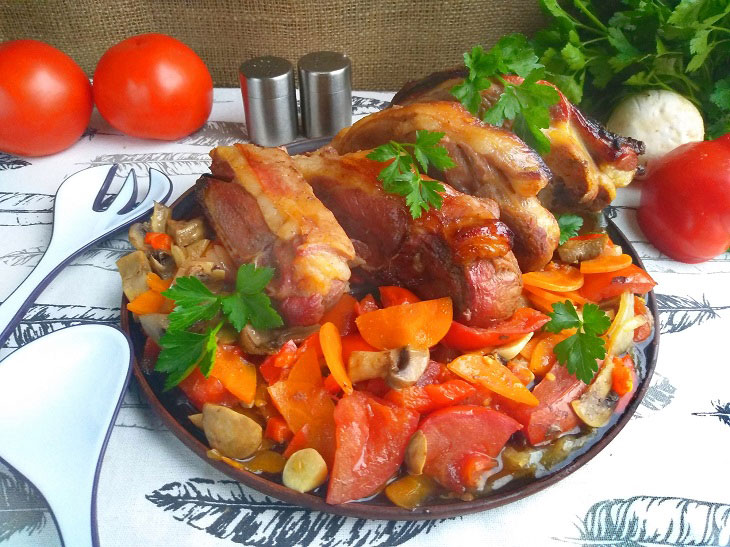 Enjoy your meal!