Layered Ox salad is a themed salad, as the upcoming 2021 is the year of the Ox. That is why on the New Year's table such a treat will be in demand in the first place.
You can prepare a salad from those ingredients that you like the most. This recipe involved products such as: chicken fillet, potatoes, eggs, prunes, tomato. The salad was topped with mayonnaise.
It is desirable to serve it to the table after it has stood and soaked. Therefore, it is advisable to put it for this purpose in the refrigerator for at least 40 minutes, and preferably for an hour.
Ingredients:
Chicken egg – 2 pcs.
Chicken boiled or fried fillet – 100 g.
Fresh tomato – 0.5 pcs.
Prunes – for decoration.
Boiled potatoes – ¼ pcs.
Mayonnaise – 2-3 tbsp. l.
Bread – for decoration.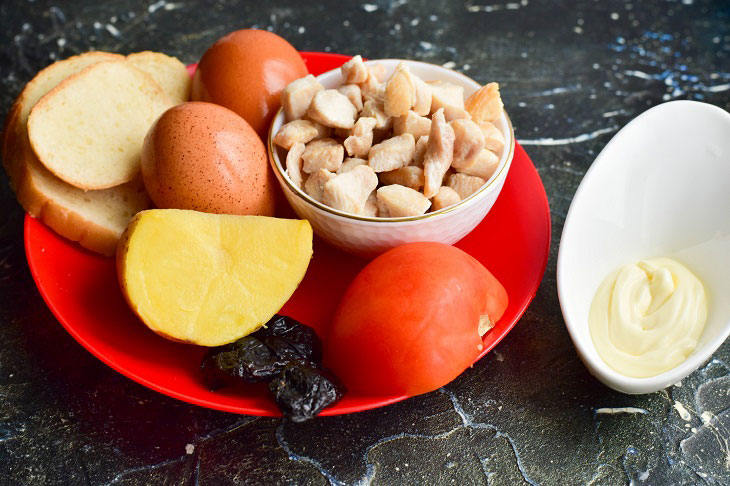 How to cook:
1. So, if the meat is fresh, then wash it very well, you can immediately cut it into small pieces. Put it in a saucepan and boil for 30 minutes. You can send the meat to the oven for the same period of time. Cut the cooked meat into smaller pieces and put on a dish. Make a circle with a spoon. Make a grid of mayonnaise.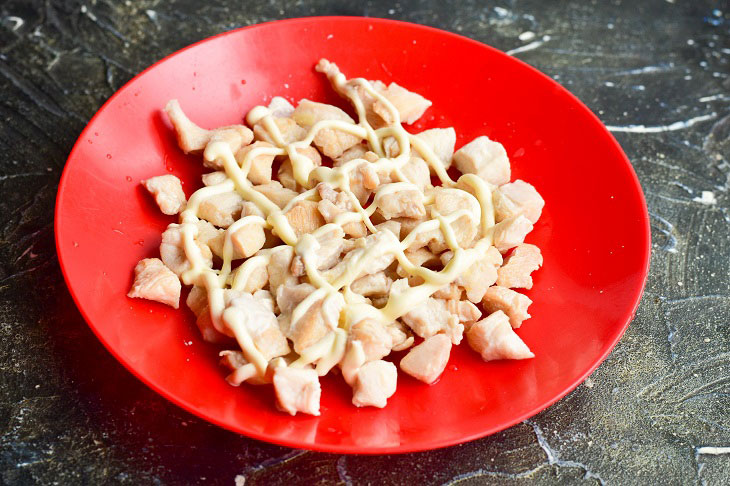 2. Now cut a fresh tomato. You can cut it into cubes or strips.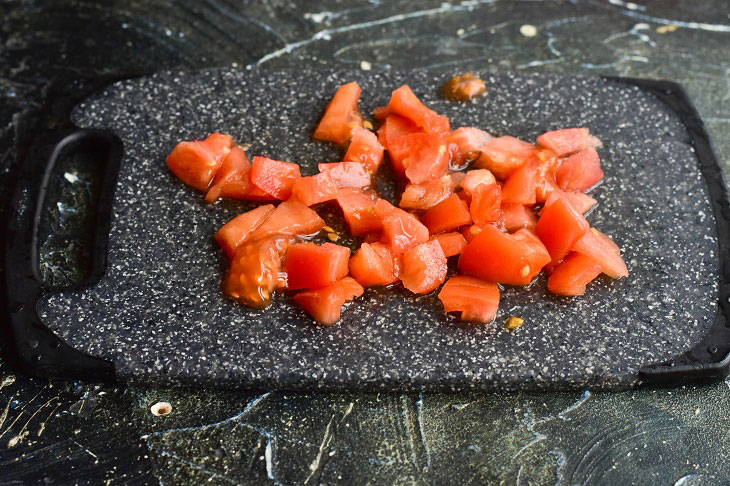 3. Spread the vegetable on the meat. Don't forget the mayonnaise mesh. It is most convenient to pour mayonnaise into a special bottle.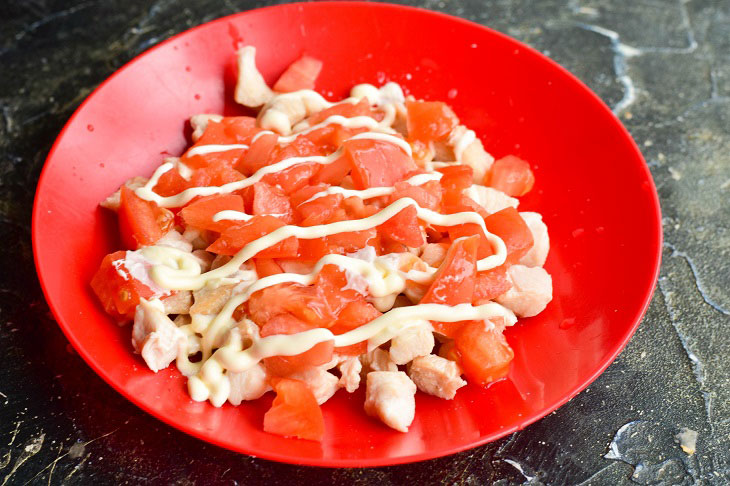 4. Peel the boiled potatoes, grate on a fine grater.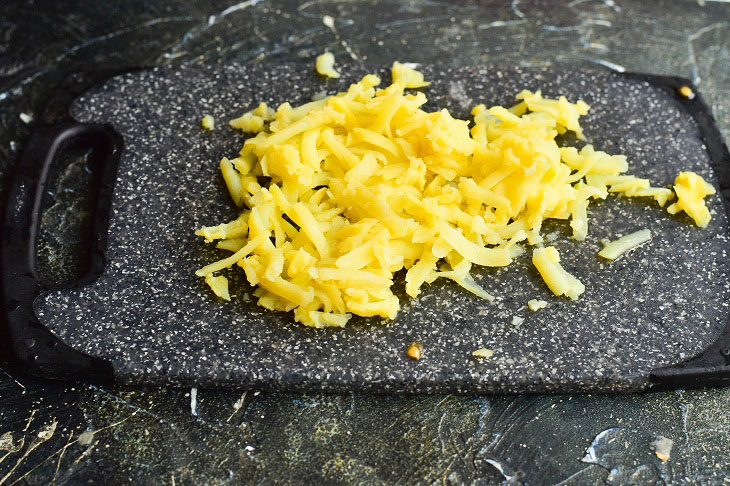 5. Put the vegetable on the tomato.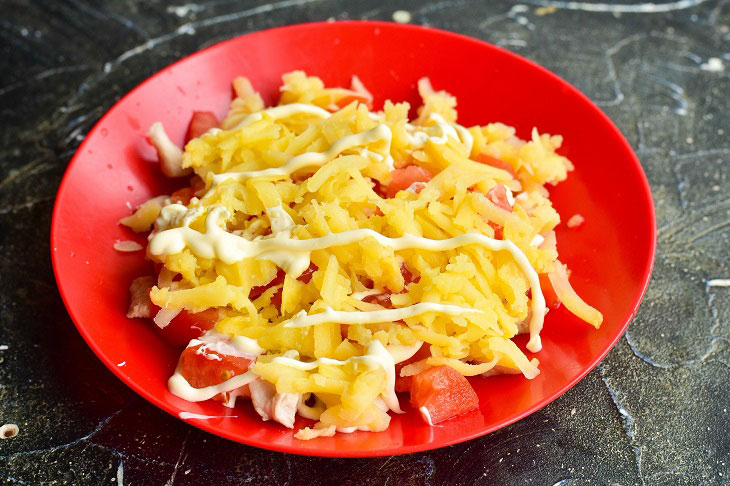 6. Now grate chicken eggs on the tomato. Grease the eggs generously with mayonnaise and make a round-shaped salad with a spoon.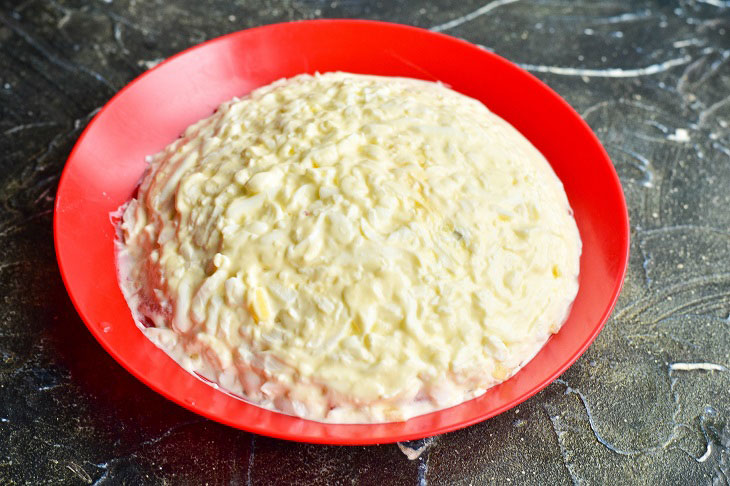 7. Lay out a piece of bread. He will serve as the bull's face. Instead of a piece of bread, a piece of boiled sausage or ham is also suitable.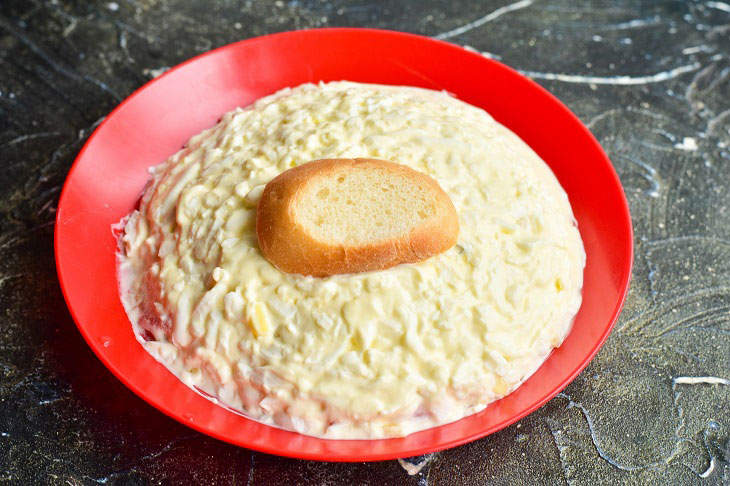 8. Make eyes and eyelashes from prunes. You can also take black olives for decoration. Mayonnaise draw the nostrils and pupils. Or make them from egg white.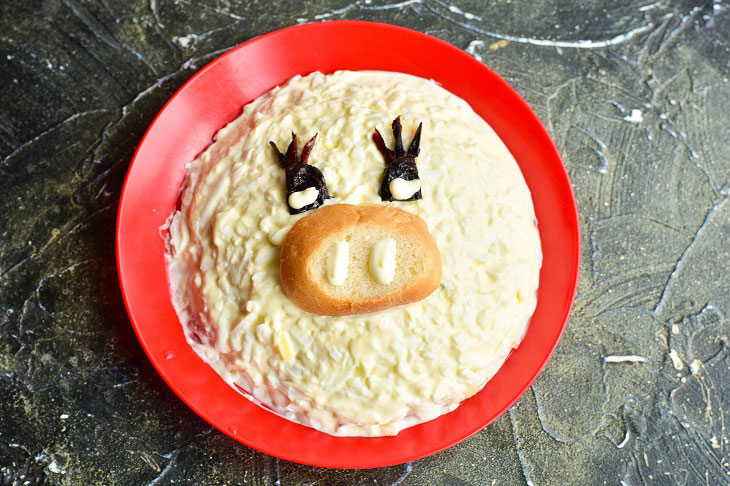 9. Finish off by cutting the horns out of the bread for the bull. Instead of bread, you can also use a piece of boiled sausage. This is how easy and quick you can make an original salad in the form of a bull.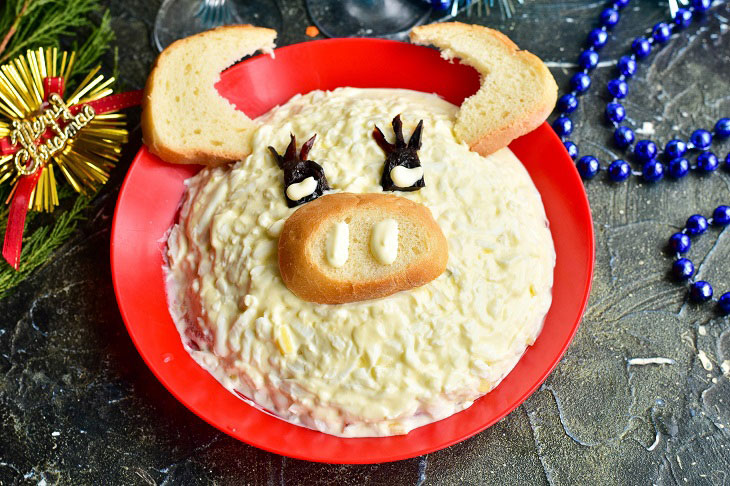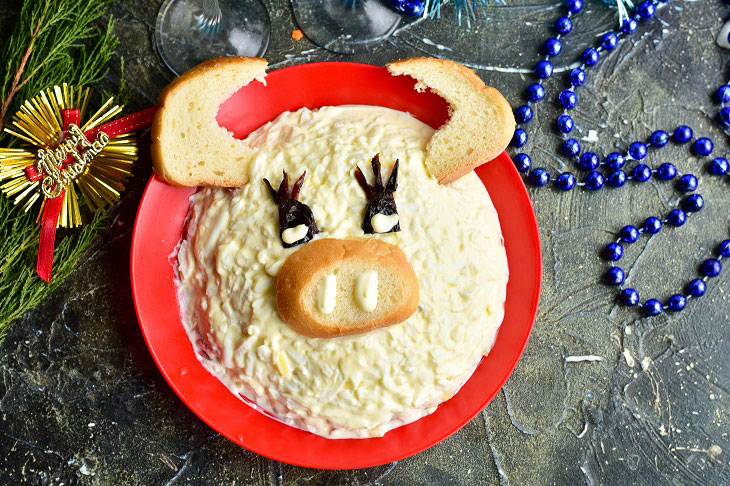 Enjoy your meal!