Salad "Corn" will decorate any festive table and will not be left without attention. After all, the design in the form of a head of corn looks as realistic as possible. You will have to tinker with the salad, but the result will more than pay for your efforts.
For a meat base, chicken breasts are best. They can be baked or boiled. For piquancy, prunes are added to the salad – dried or smoked to your taste. Corn can be boiled, or frozen or canned kernels can be used. When choosing mayonnaise, pay attention to varieties with a classic taste. Mayonnaise can be replaced with a sauce of sour cream and grain mustard.
Ingredients:
Chicken fillet – 150 g.
Canned corn – 150 g.
Eggs – 2 pcs.
Cheese – 90 g.
Prunes – 50 g.
Green onions – 5 g.
Mayonnaise – 50 g.
Salt, pepper – a pinch each.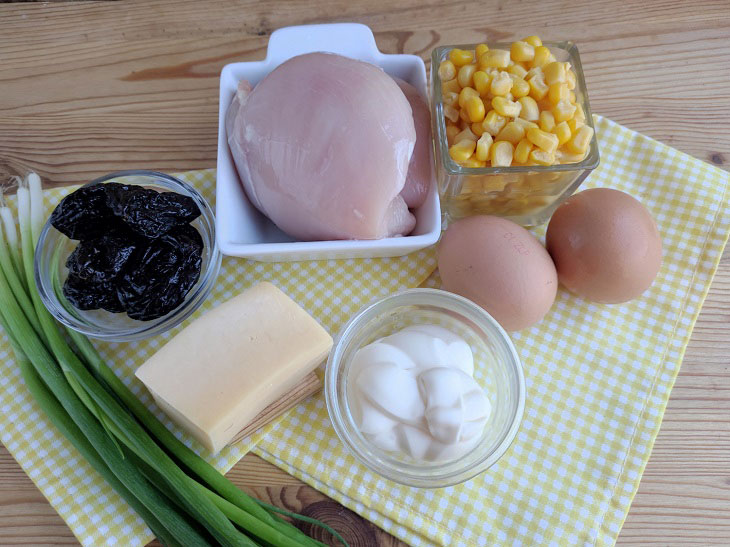 How to cook:
1. Place the chicken fillet in a bowl. Add water so that it completely covers the meat. Salt. Boil the fillet for 10 minutes from the moment of boiling. Cut into small cubes. Pour into salad mixing bowl.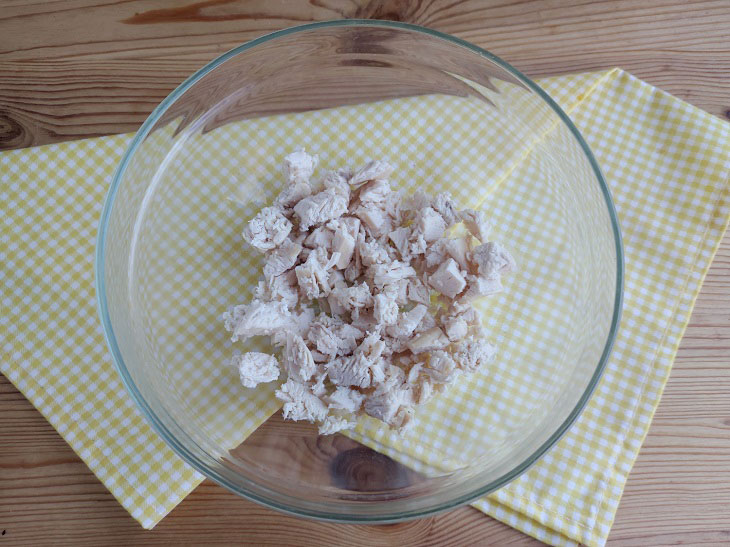 2. Add diced hard boiled eggs.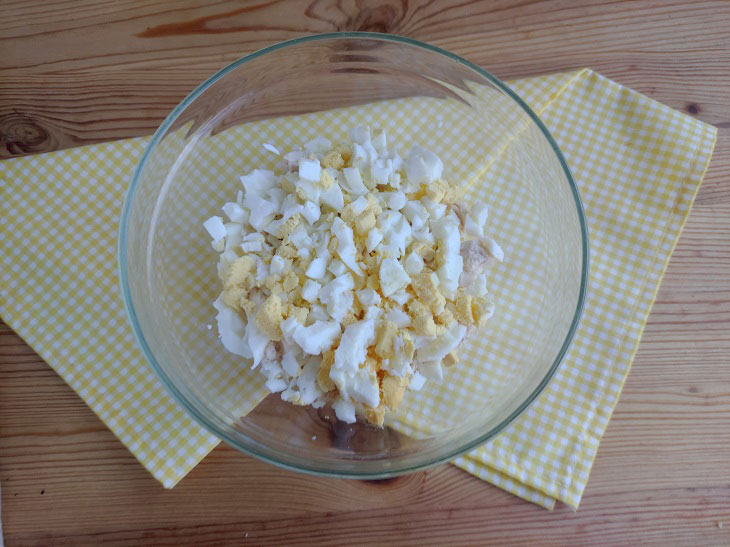 3. Drain the canned corn into a sieve, drain the excess juice. Set aside some of the grains for decoration. Transfer the rest of the corn to a bowl.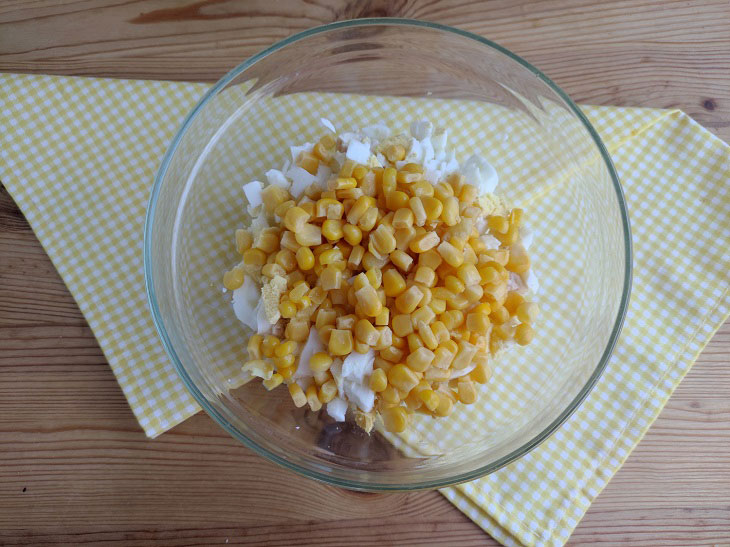 4. Rinse prunes in running water, if necessary, add water and leave for 10 minutes or scald with boiling water. Cut dried fruits into small pieces, lay out to the rest of the ingredients.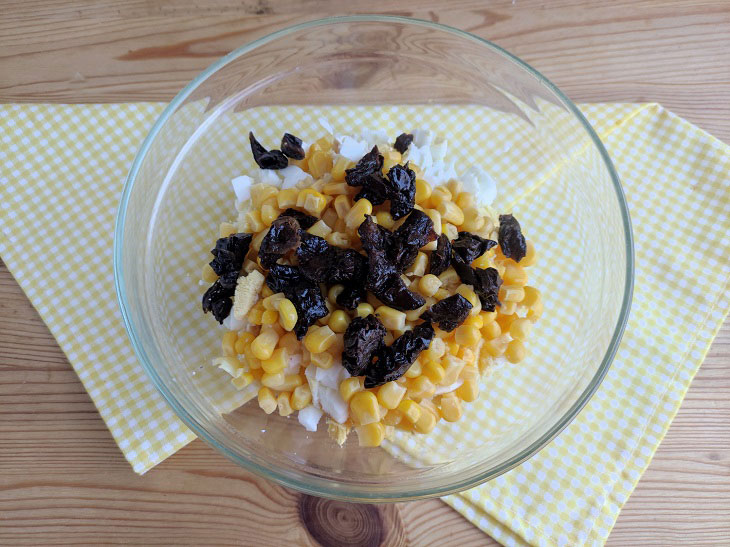 5. Grind the cheese with a coarse grater, put in a salad bowl.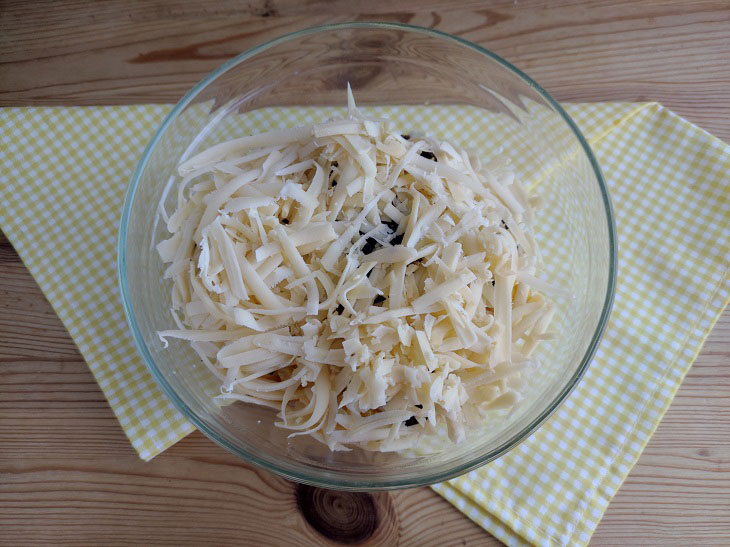 6. Set aside some green onions for garnish. Cut the remaining feathers and put in a salad.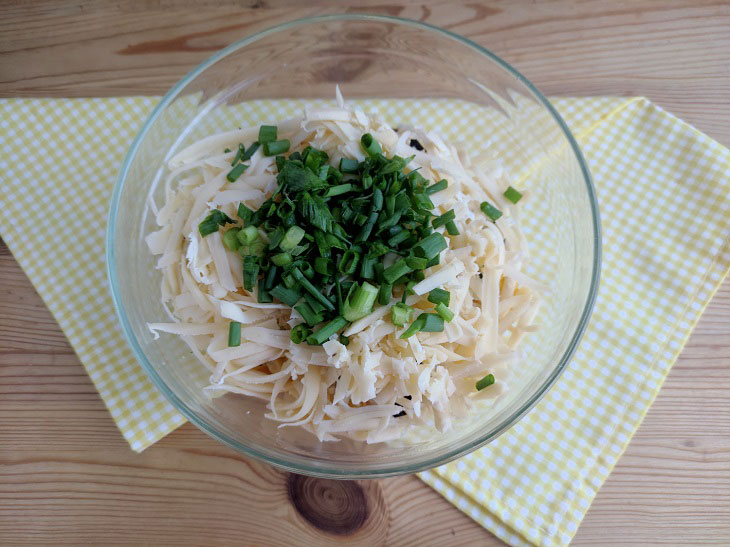 7. Add salt, pepper and mayonnaise. Mix.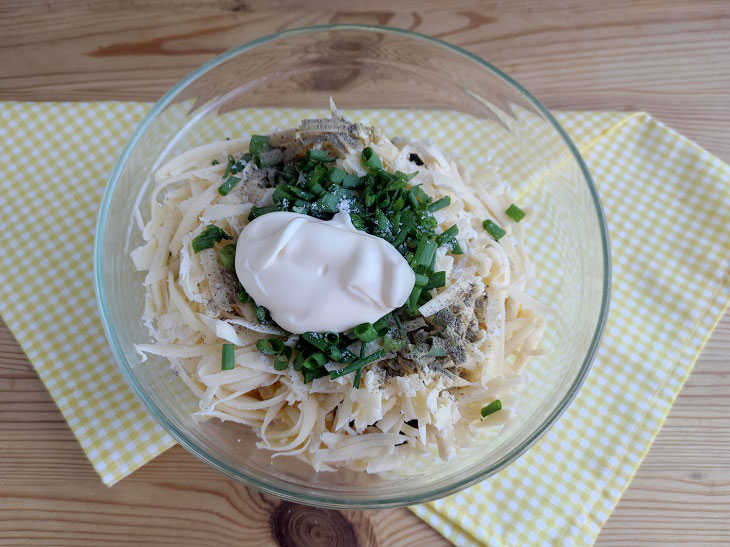 8. Transfer the lettuce to an oval salad bowl, align. Dissolve the onion feathers, grease with mayonnaise and lay on the salad as in the photo. Place corn kernels on a free field in the form of an ear.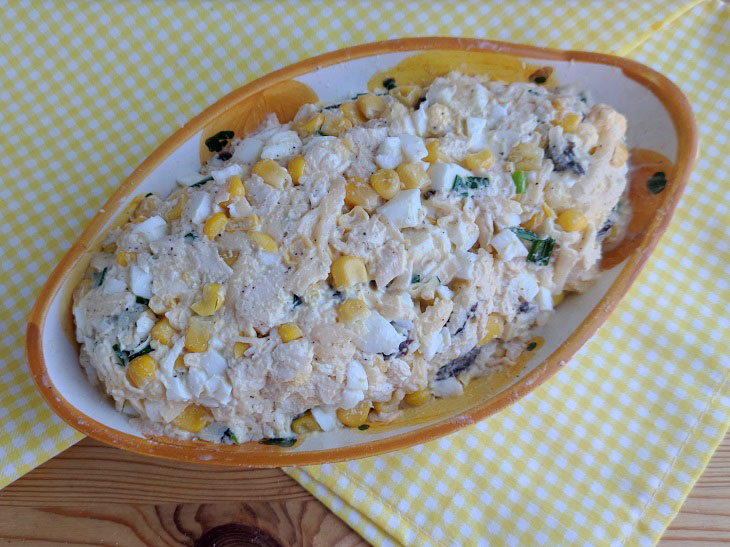 9. Serve the dish to the table.
A beautiful appetizing appetizer looks great. The salad has a very pleasant meat taste and tender structure. The dish is perfect for a family feast or a themed party. Store salad in a sealed container in the refrigerator for up to 3 days.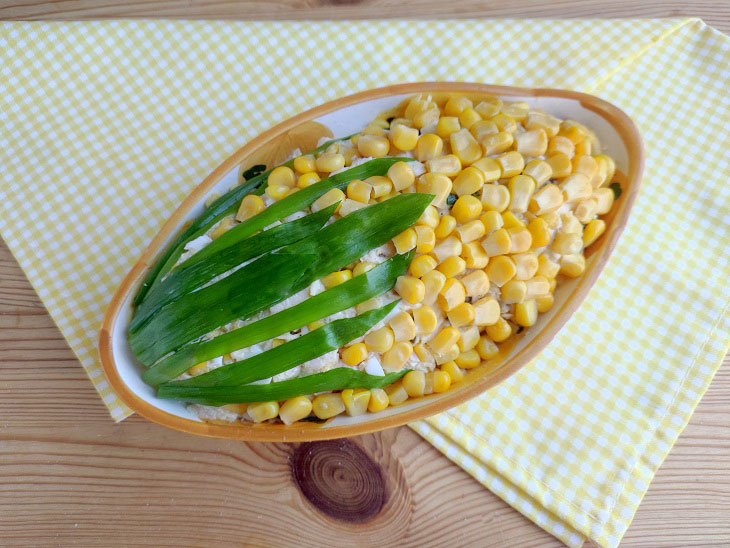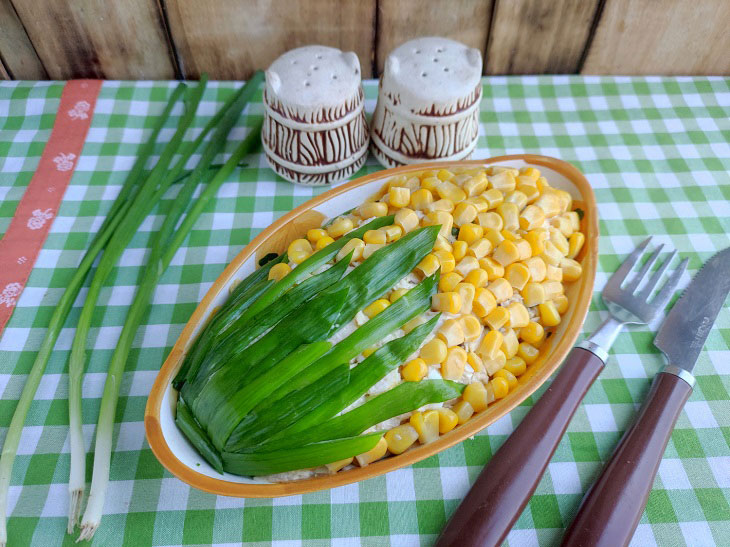 Bon appetit!