We offer you a delicious and original salad of baked beets and crispy onions.
Ingredients:
Baked beets (medium size) – 2 pcs.
Salted herring (fillet) – 150-200 g.
Processed cheese – 1 pack.
Hard cheese – 50 g.
Mayonnaise – to taste.
Kiwi or sour cucumbers – to taste.
Onion (small) – 2 pcs.
Salt – 1 pinch.
Flour – 1-2 tbsp. l.
Vegetable oil – for frying.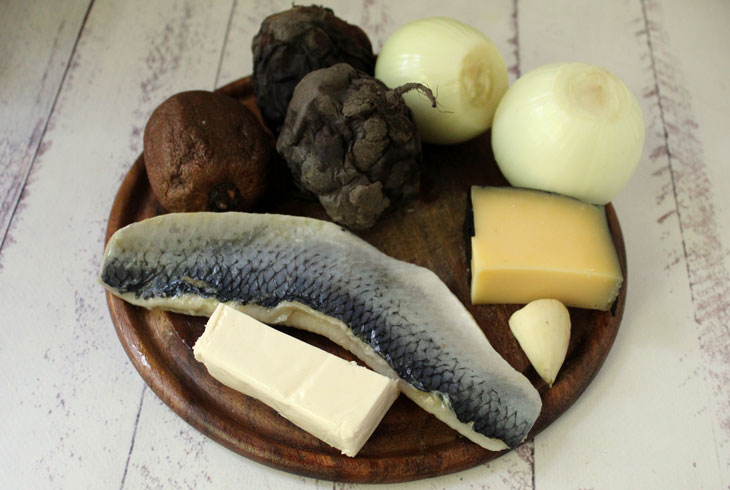 How to cook:
1. Prepare the onions first, peel and rinse the onions. Cut the onion into half strips or cubes.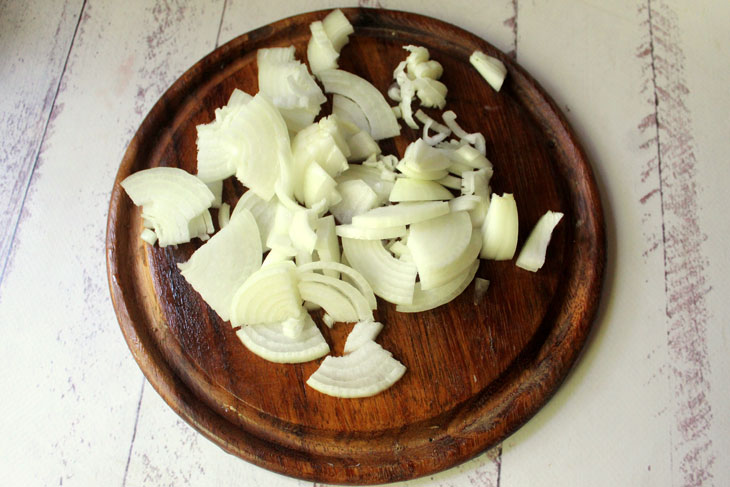 2. Put the chopped onion in a bowl and add a pinch of salt to it, mix.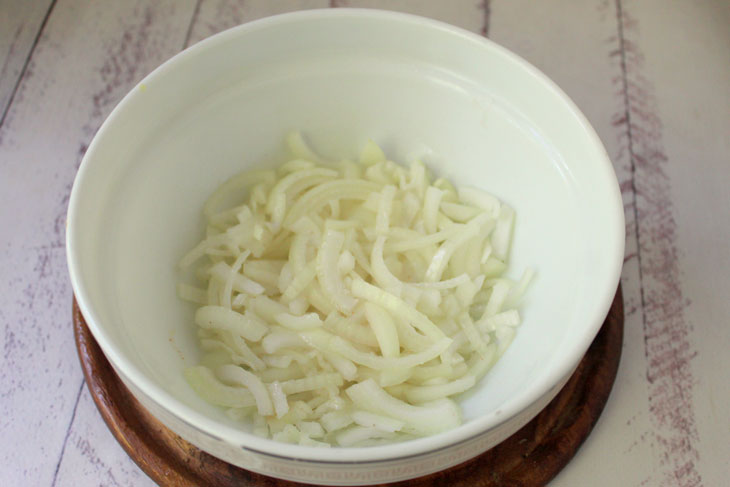 3. Add a spoonful of wheat flour to the onion. Stir the onion and put it on a large sieve to sift out the excess flour.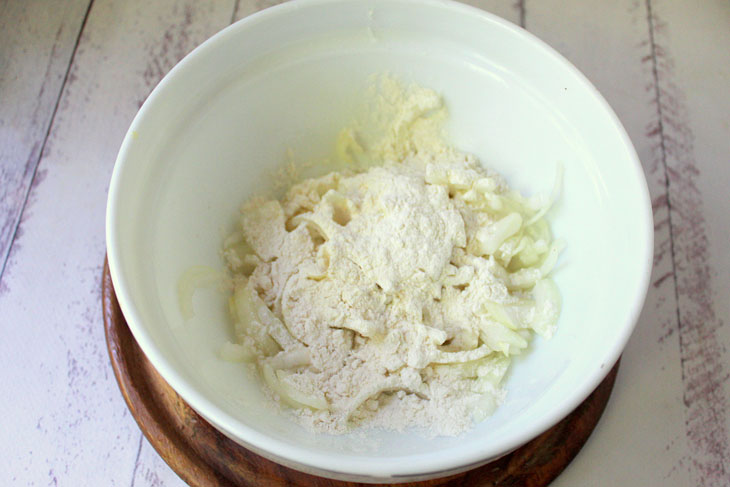 4. Heat vegetable oil (1.5 cups) in a frying pan or saucepan. Send the onion to the hot oil to fry. Bring the onion to a golden brown and immediately take it out on a plate with paper napkins. Excess fat has been absorbed into the napkins, now pour the crispy onion onto a plate, let it cool.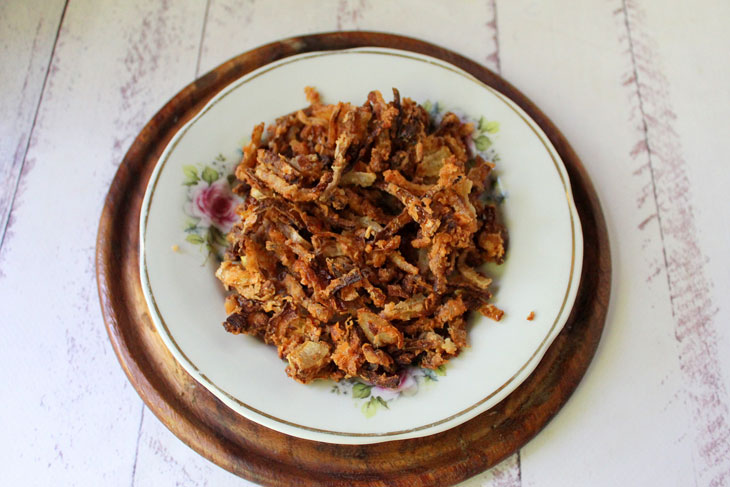 5. Grate the baked beets on a fine grater, and then put them on a sieve. Squeeze out excess beetroot juice, otherwise the salad will flow on a plate.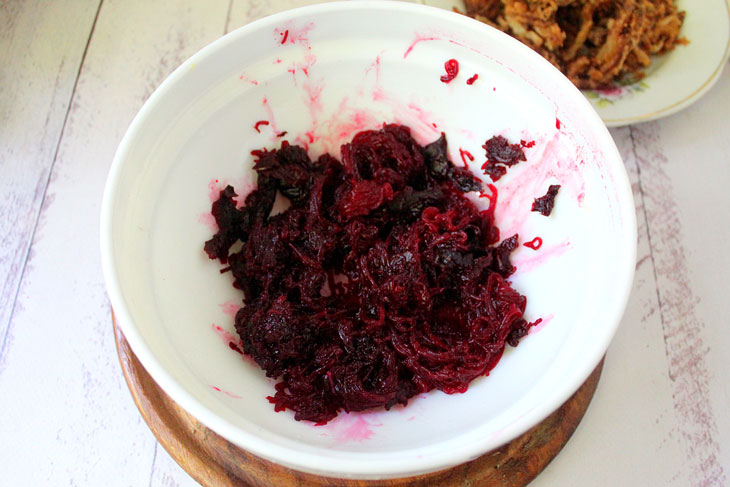 6. Finely chop the salted herring fillet.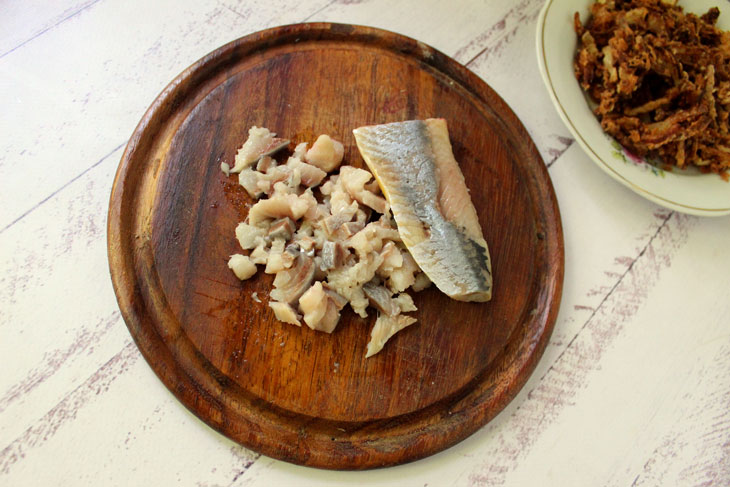 7. Collect the salad in portions on a plate, use a culinary ring for this. In the first layer, add herring to the salad, lubricating with mayonnaise. Alternatively, mayonnaise can be mixed with grated hard cheese to make cheese mayonnaise.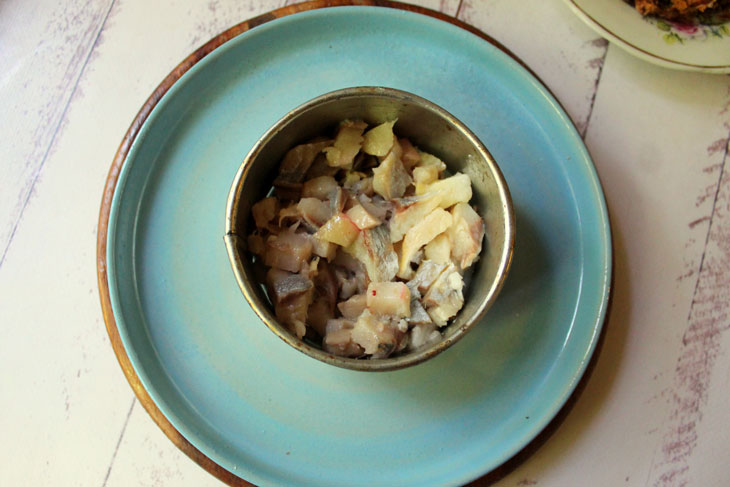 8. Add melted grated cheese with a second layer, brushing with mayonnaise.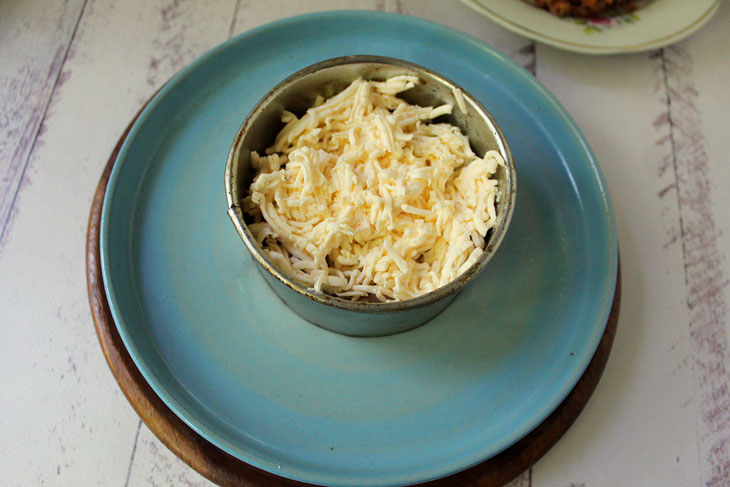 9. Add kiwi or sour cucumbers with another layer of lettuce, then mayonnaise.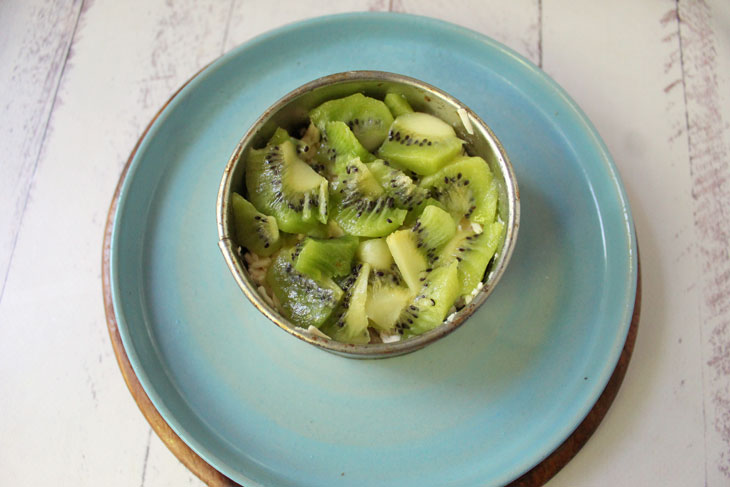 10. Add the baked beets as the last layer, tamp the salad well.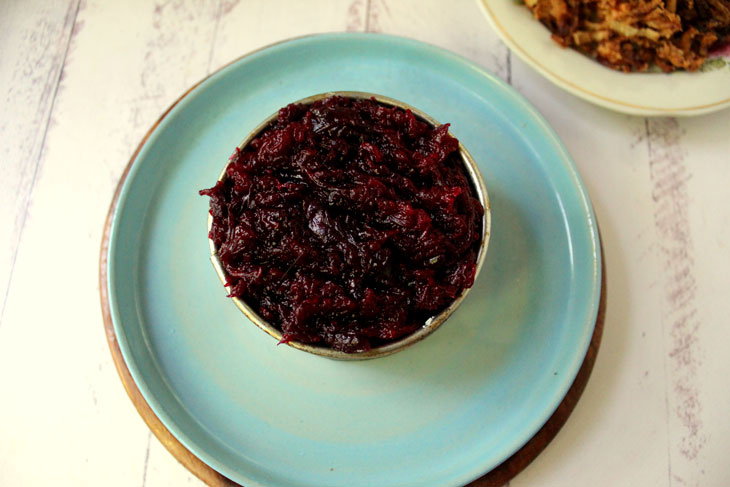 11. Lubricate the beets with mayonnaise.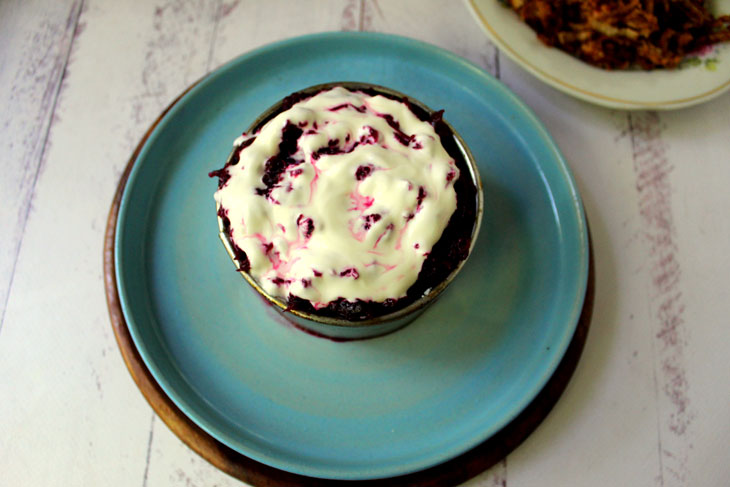 12. Remove the lettuce ring and sprinkle generously with fried onions.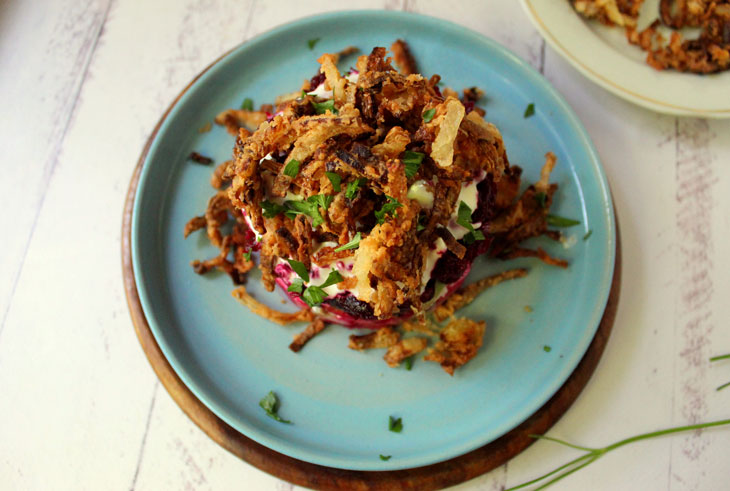 Serve the finished salad with mashed potatoes.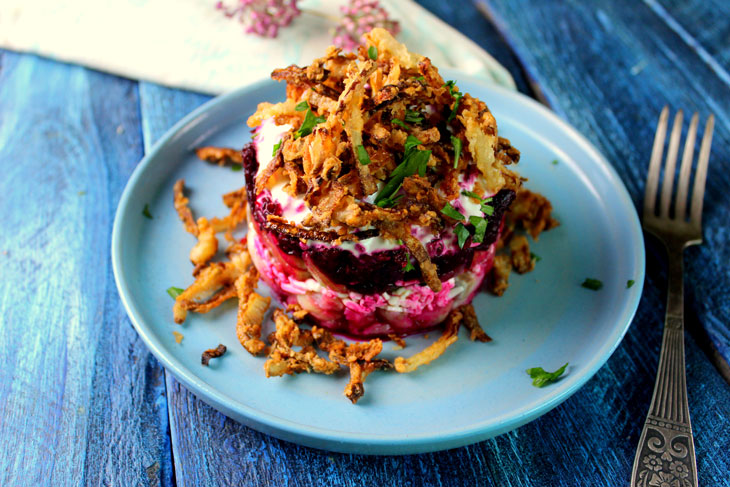 Enjoy your meal!