Lightly salted herring in brine is prepared at home quite simply, since you just need to put the fish in a glass jar, add spices and pour it with warm water. In 1-2 days, the fish will be perfectly soaked and become very tasty. If for some reason you do not like salted herring, then just add 1 tbsp. spoon more salt and for faster salting of fish, cut it into pieces.
It is best to serve ready-made herring with mashed potatoes, it is with him that it combines just perfectly. Also, fish can be used to prepare the well-known salad "Shuba" or any other.
When choosing a herring in the fish pavilion, get one that looks shiny and beautiful. The larger the fish, the tastier and fatter it will be.
Ingredients:
Herring – 1 pc.
Salt – 1 tbsp. l.
Sugar – 1 tbsp. l.
Bay leaf – 1 pc.
Peppercorns – 3-4 pcs.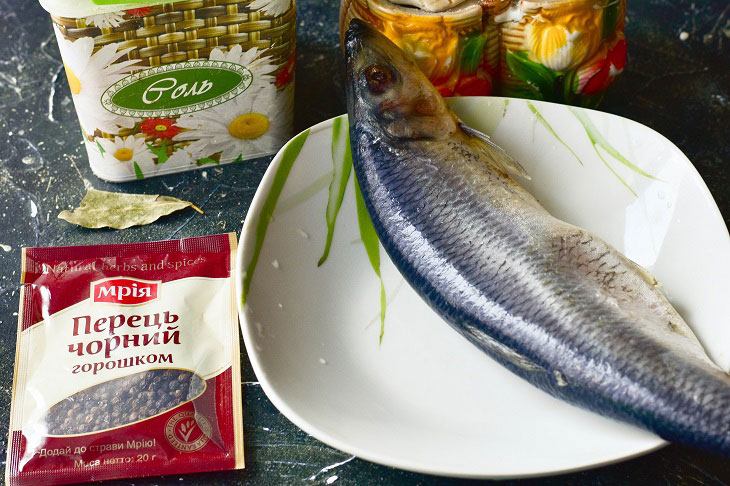 How to cook:
1. Put the herring in a clean sink and clean the scales well with a knife. For faster salting of fish, you can cut off the head or not. Put the herring in a glass jar. Most often, fish fits perfectly into a liter jar.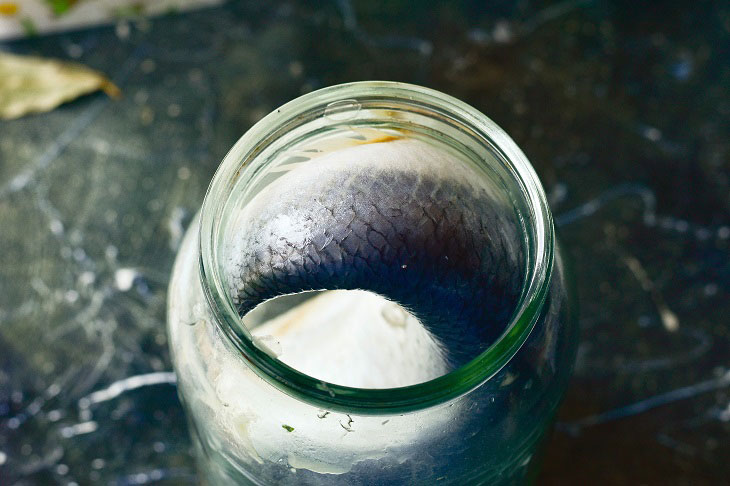 2. Put a bay leaf to the fish.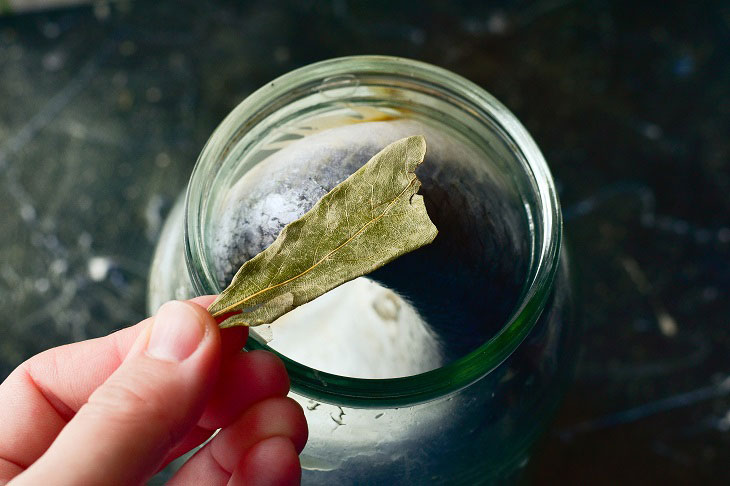 3. Add black peppercorns there.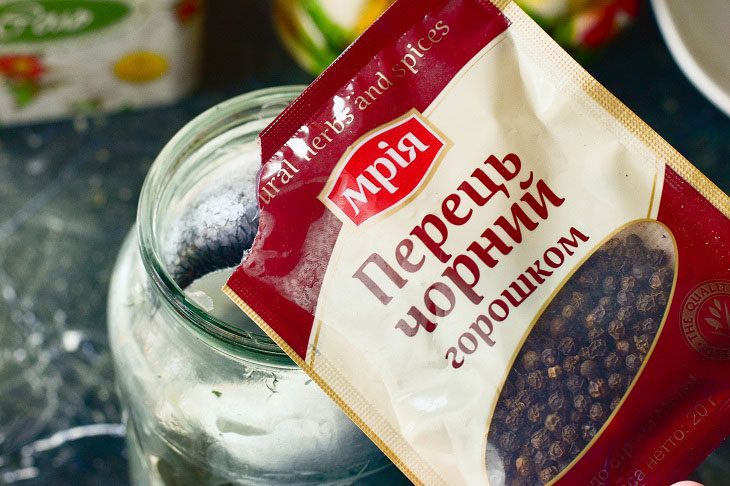 4. Now add salt.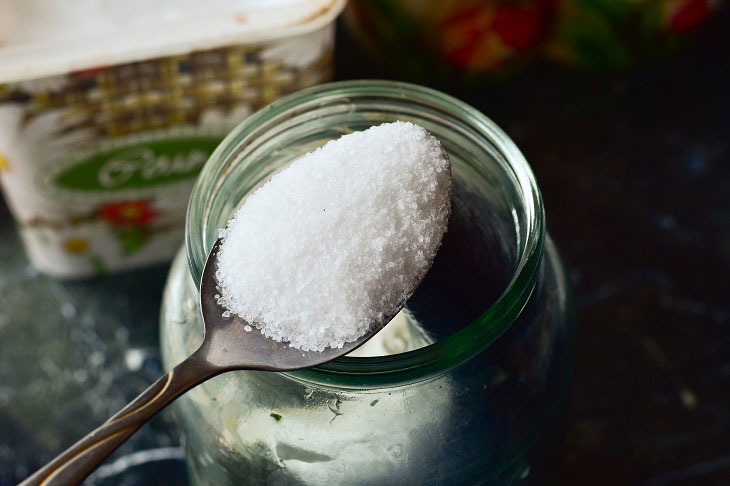 5. Pour water into the ladle and heat it slightly. Pour warm water over the fish.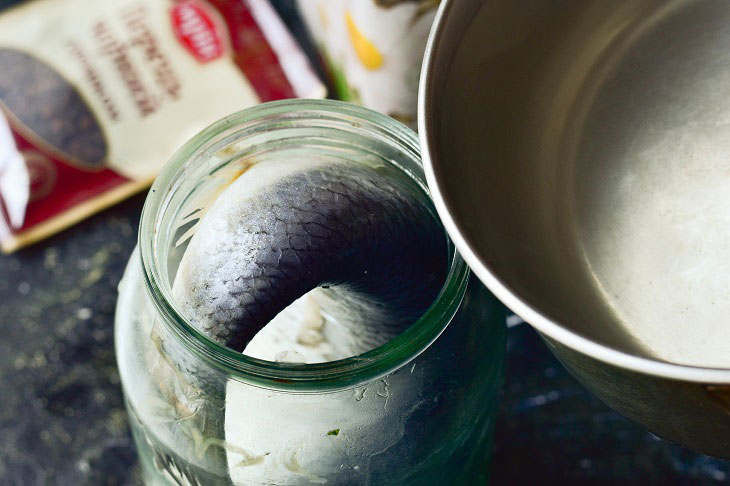 6. Close the jar with a capron lid, shake the jar well to dissolve the salt. Then send it to the refrigerator for 1-2 days.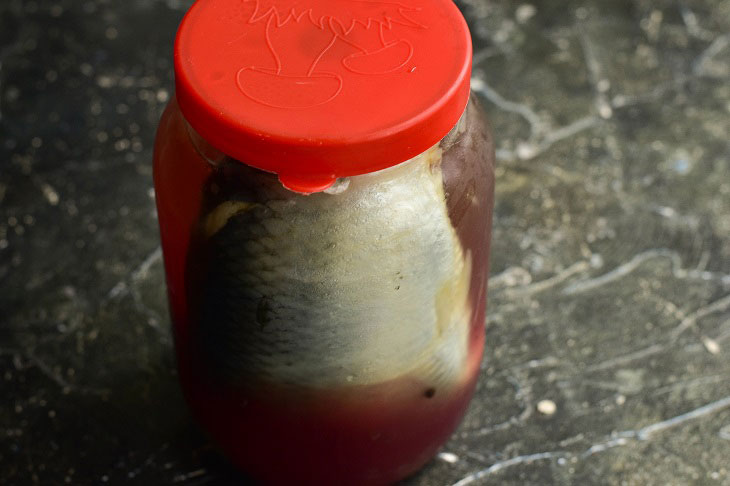 7. Now very carefully remove the fish from the brine, put it on the board and clean it, and then cut it into portions. Put them on a dish and serve. Do not forget to boil the potatoes for the herring and mash them.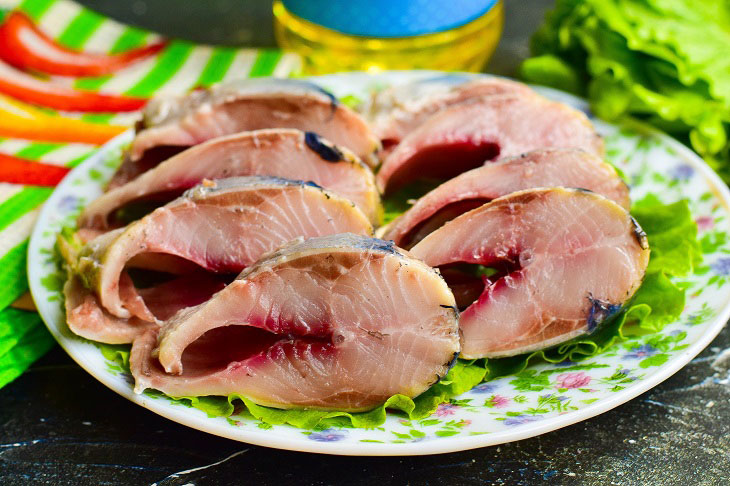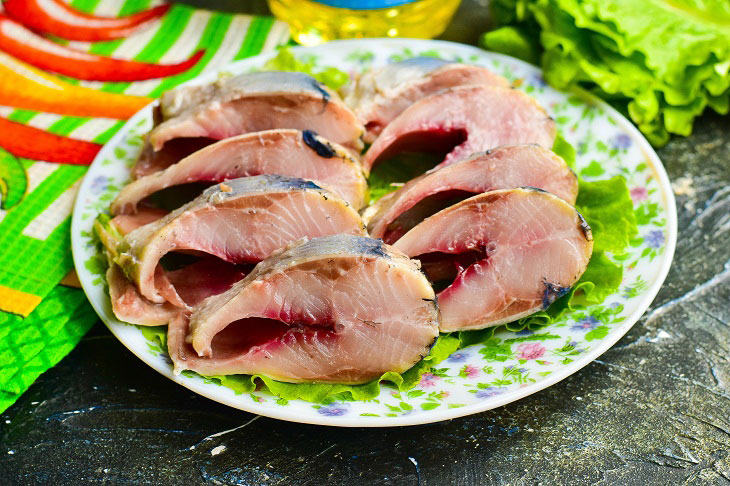 Bon appetit!