Shkara is a traditional dish of the Black Sea sailors, which is usually prepared from small fish – mullet, red mullet, sprat or capelin. Ideally, fresh fish is used to prepare the shkara, but it can easily be replaced with fresh-frozen.
Depending on the region, the method of preparation and the taste of the dish itself may differ. However, as well as the type of this fish snack: shkara can be served in the form of fish soup, or fish stewed in a tea marinade.
In any case, capelin stewed in this way turns out to be tender and tasty.
Ingredients:
Capelin – 500 g.
Strong black tea – 200 ml.
Bay leaf – 5 pcs.
Sunflower oil – 50 ml.
Sugar – 1 tbsp. l.
Lemon juice – 3 tbsp. l.
Salt – 1 tsp
Onion – 2 pcs.
Allspice peas – 10 pcs.
How to cook:
1. If you are using fresh-frozen capelin, be sure to defrost it before cooking.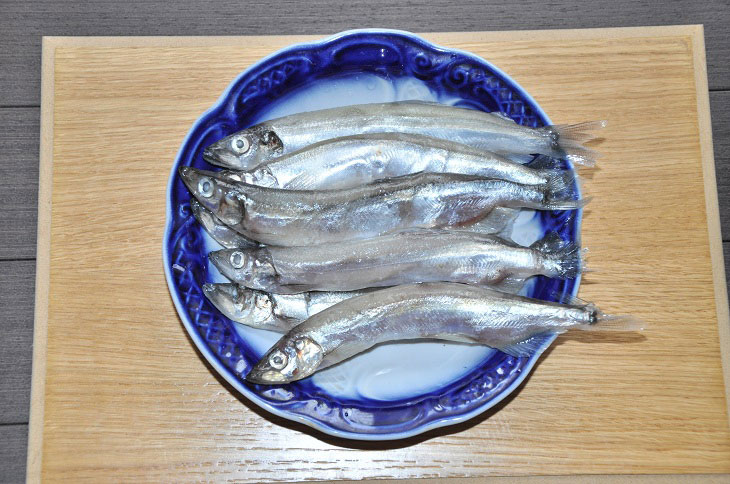 2. Then remove the heads (including the entrails) and rinse thoroughly under running water (outside and inside).
Be sure to wash the black film from the inside, otherwise the fish will taste bitter.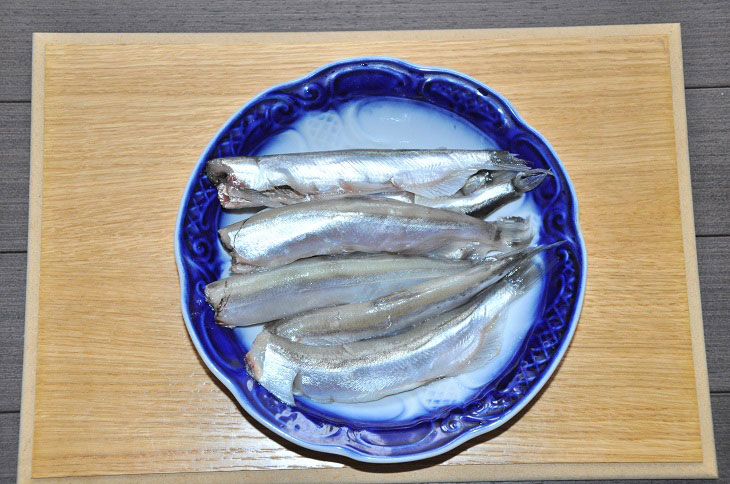 3. At the bottom of the pan in which you will cook the shkara, lay a part of the onion cut into half rings, so that it covers the entire surface.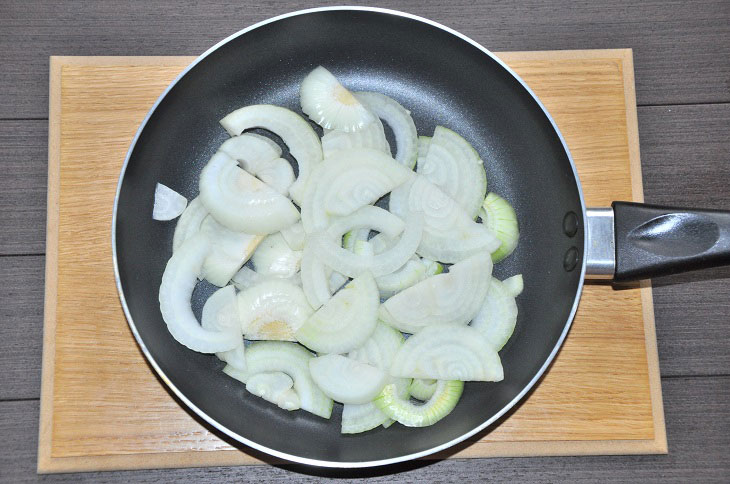 4. Next, lay out the prepared capelin in a dense layer.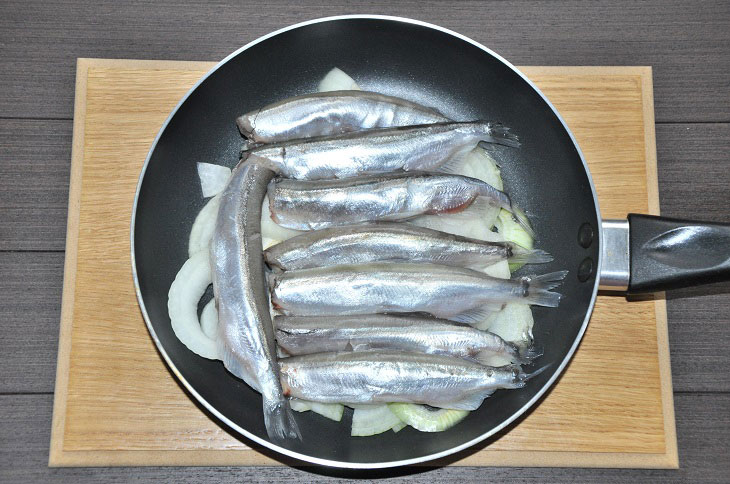 5. Next, lay out the prepared capelin in a dense layer.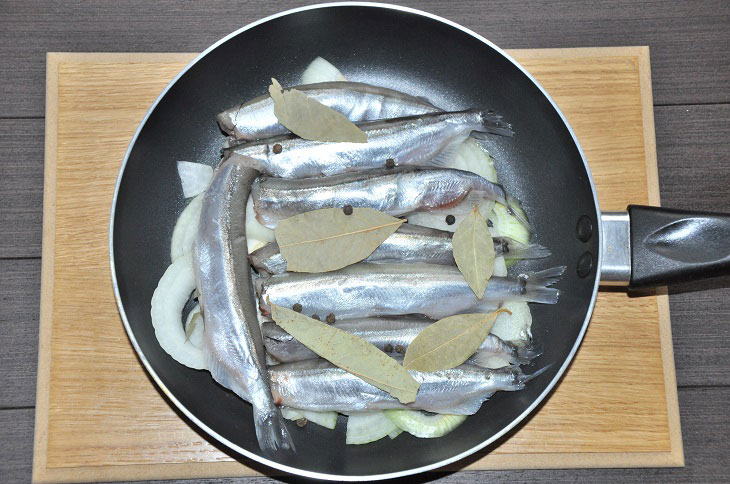 6. Top the capelin with vegetable oil.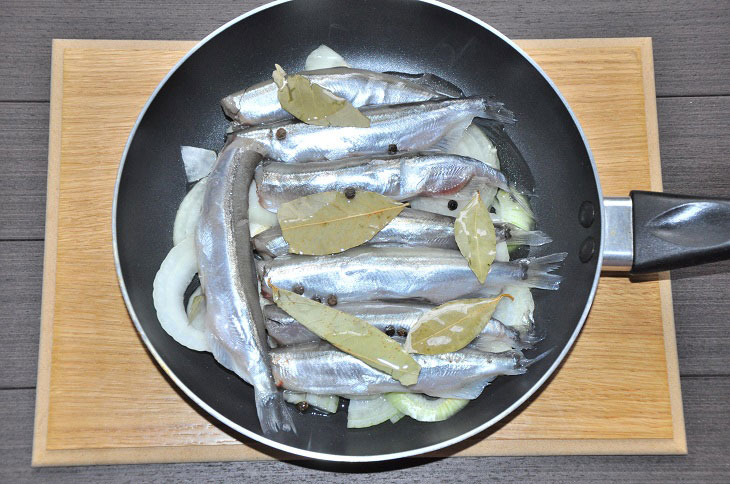 7. Brew strong black tea, cool it. Add sugar, salt and lemon juice to the tea, mix thoroughly so that the loose ingredients dissolve.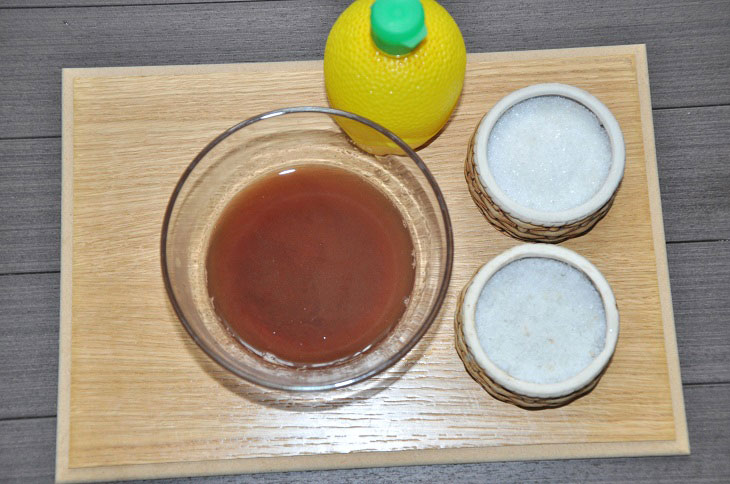 8. Pour the tea marinade into the pan with the capelin.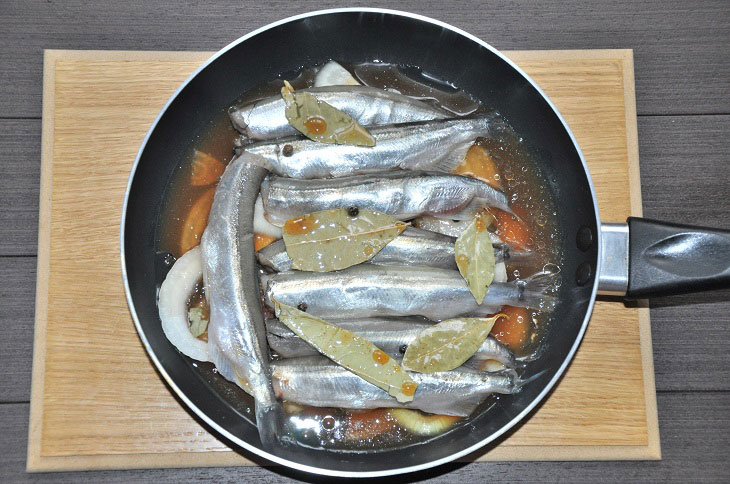 9. Lay the remaining chopped onion on top.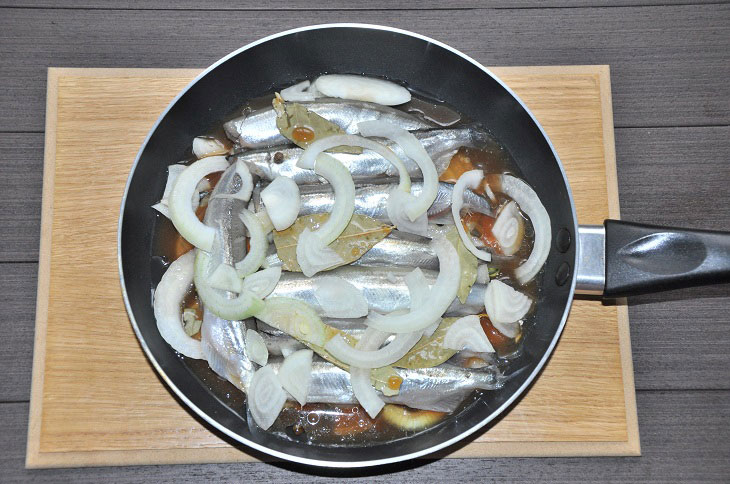 10. Cover capelin on top with an inverted small plate or saucer (this is necessary so that the excess liquid evaporates, and at the same time the fish retains its integrity and is well stewed), put it on medium heat.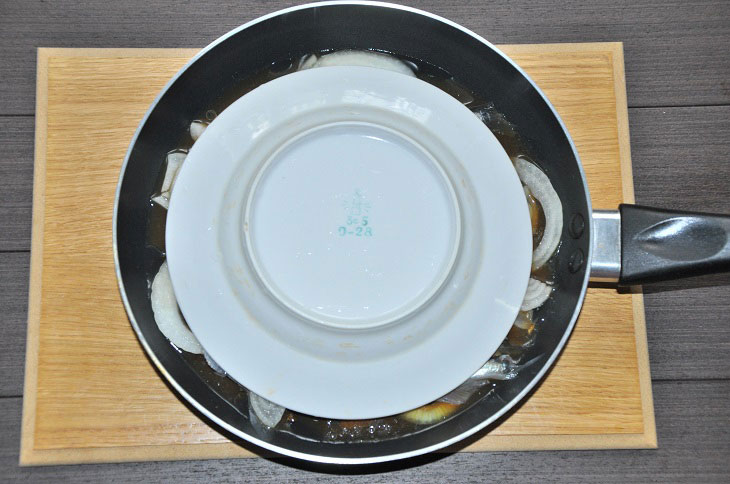 11. Stew the capelin shell for 15 minutes (the fish should be cooked during this time, and the onion should become soft), then remove from the stove.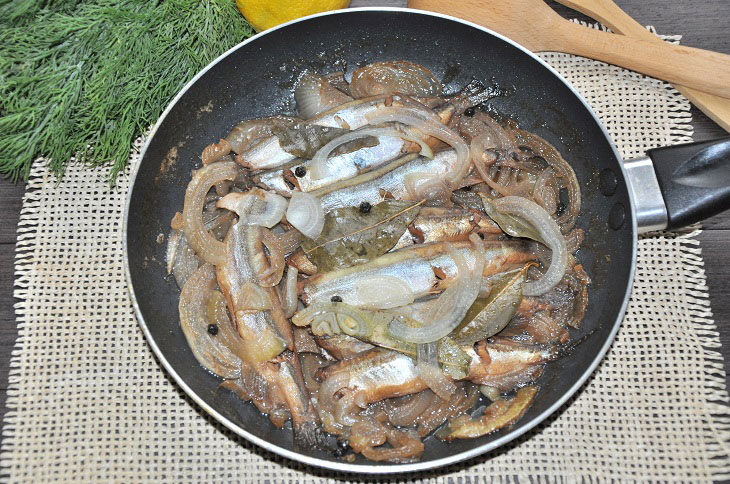 Shkara can be served either hot or cold, with or without the remaining fish soup (it all depends on taste preferences).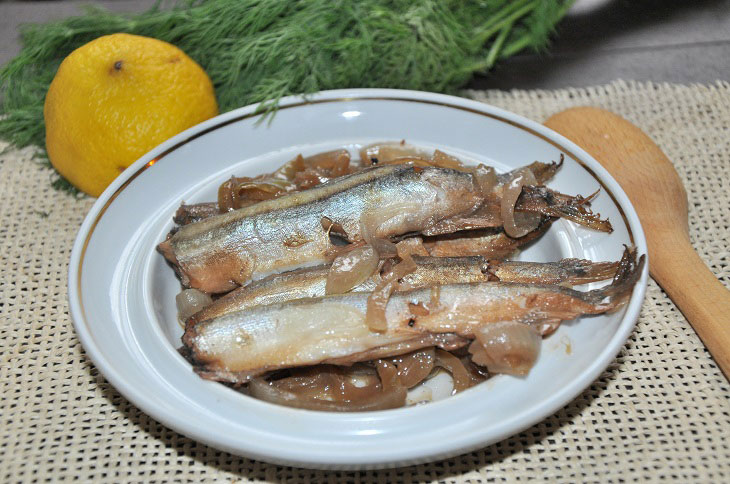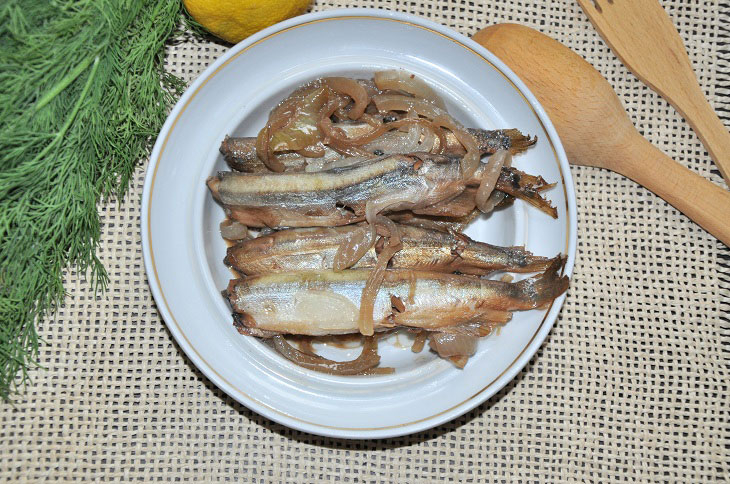 Bon appetit!