Red currant is a unique berry. Besides the fact that it has a delightful bright red color, it is also a storehouse of vitamins and minerals. And the taste of this berry will not leave anyone indifferent – sour, slightly tart and incredibly juicy. Therefore, currant preparations turn out to be very tasty, that is jam, that jam, that jelly. It is jelly that we offer you to cook.
Ingredients:
Redcurrant – 500 g.
Sugar – 500 g.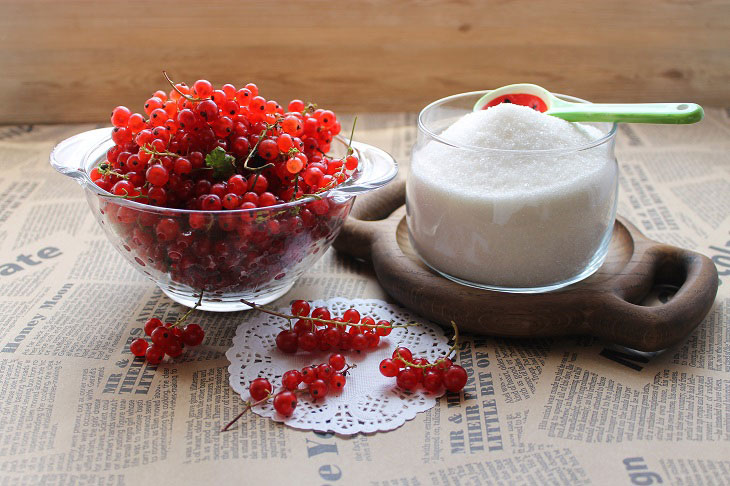 Cooking time: 2 hours. Yield: 500 ml.
How to cook:
1. Prepare the ingredients. Choose fresh currants for making jelly, preferably only plucked. After all, the berries are very tender and are not stored for more than two days, even in the refrigerator. If some berries have gone bad, be sure to remove them so as not to spoil the taste of the future harvest.
Put the currants in a colander and rinse thoroughly with cold running water. You can not cut off the tails, as this is completely unnecessary work.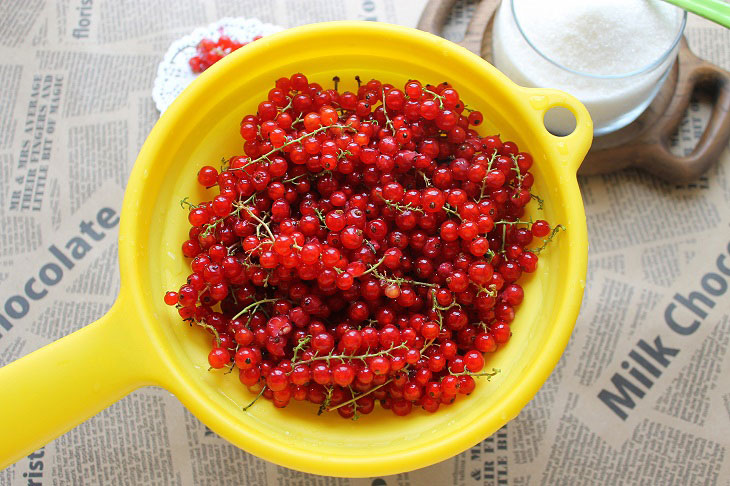 2. Pour the berries from the colander into a heavy-bottomed saucepan.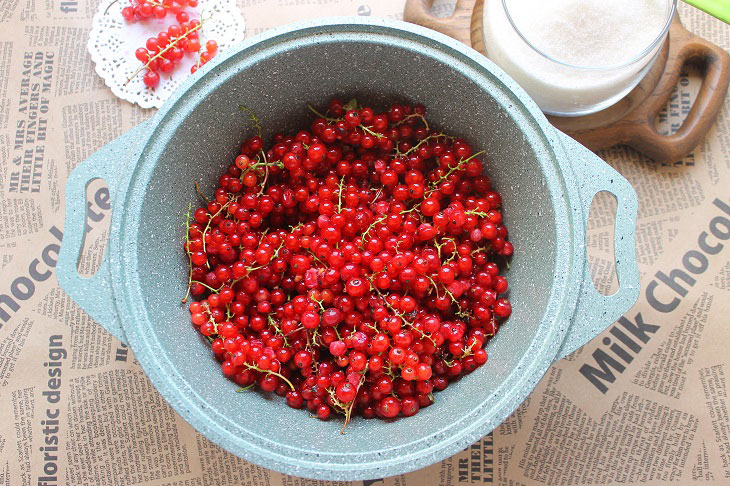 3. Sprinkle with sugar.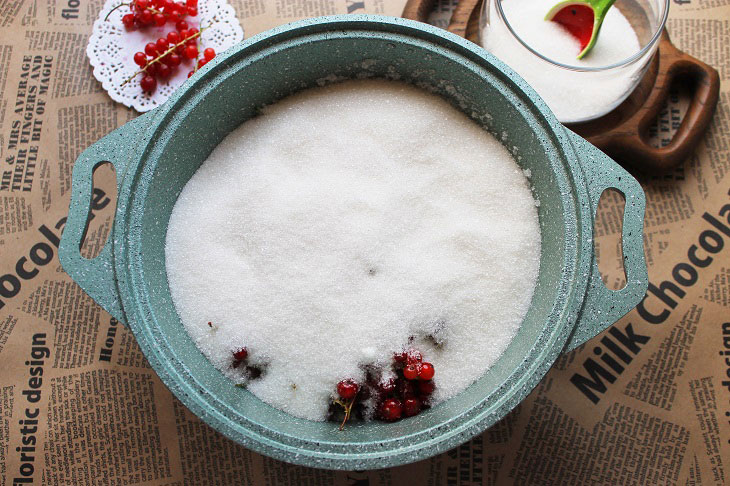 4. Mix currants and sugar with a wooden spoon or spatula. Then transfer the contents a little so that the berries release the juice.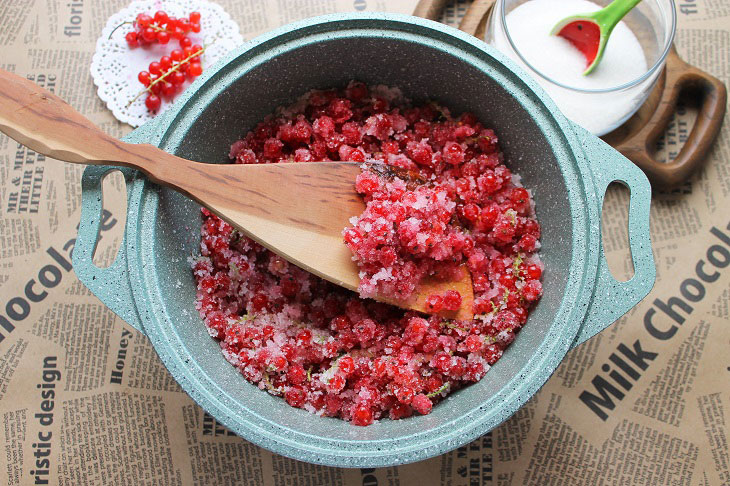 5. Put the pan on a slow fire. Stirring constantly, bring contents to a boil. At the same time, the currant will begin to release juice, and the sugar will melt. After boiling, boil red currants for 10 minutes.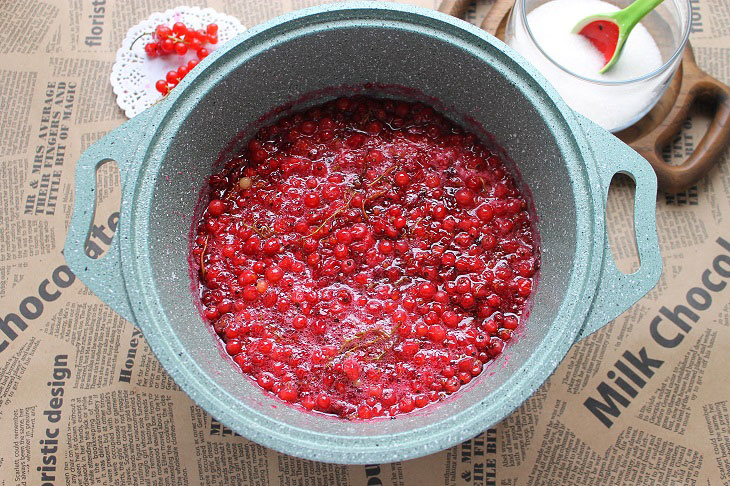 6. Then remove the pan from the heat and let the contents cool slightly. Transfer the mixture to a fine mesh sieve. Grind the currants into the same pan in which you cooked them. Thus, you will get rid of the tails that did not cut off, as well as seeds and skins.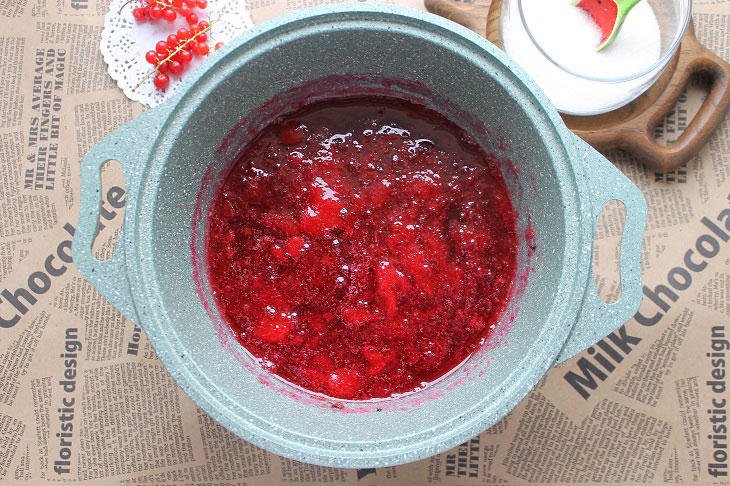 7. Place a small saucer in the freezer. Later you will check the readiness of the jelly on it.
Put the pan with grated currants back on the slowest fire. Let the contents boil. Boil the jelly for 30 minutes, stirring occasionally.
After the specified time, remove the saucer from the freezer and drop a little jelly on it. If the drop has retained its shape, in other words, has not spread, the jelly is ready.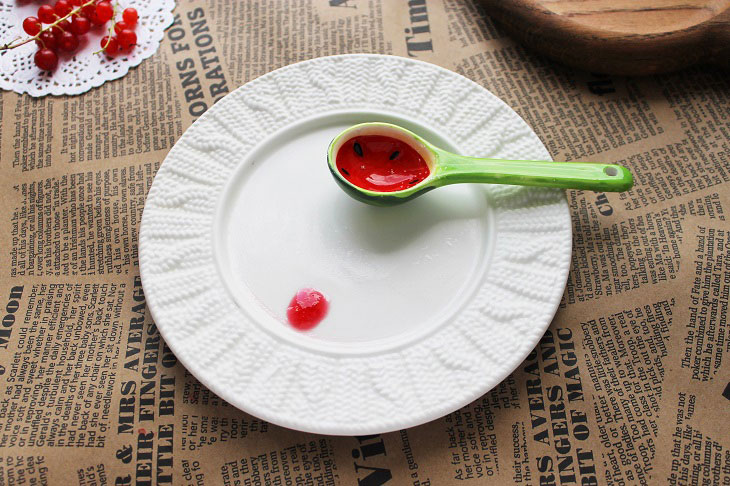 8. Transfer the jelly to sterilized jars and seal tightly. While the jelly is hot, it is quite liquid – don't let that scare you. After cooling, it will become quite thick, dense. Indeed, red currant contains a large amount of pectin, and it is he who is the gelling agent.
The season for harvesting redcurrant jelly is the end of June – July.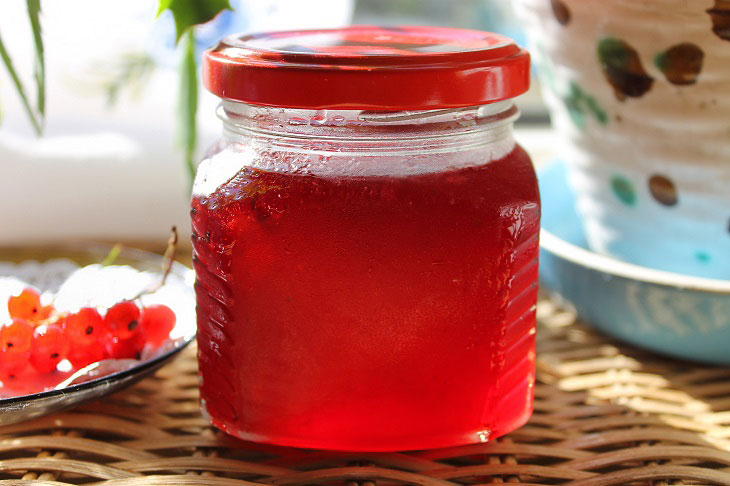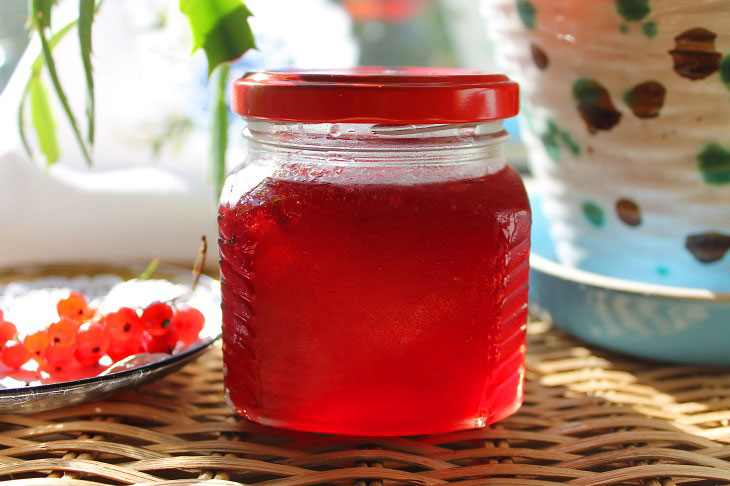 Enjoy your meal!