We offer to cook a very tasty version of harvesting for the winter from different vegetables in a sweet and sour fragrant marinade. You can vary the amount of certain vegetables to your taste, as well as the amount of spices. But the ratio of salt, sugar and vinegar is desirable to leave according to the recipe. You can add some chili pepper if you like.
Let's prepare the necessary products for the assorted "5 vegetables" for the winter. For this preparation, we choose cucumbers and tomatoes of a small size, strong, without damage. We clean the sweet pepper from seeds and cut into strips, we also clean the onion and cut into circles. We pre-wash all vegetables in clean water and lightly dry on a towel.
Ingredients:
For a 2 liter can:
Cucumbers – 300 g.
Tomatoes – 300 g.
Sweet pepper – 2 pcs.
Onion – 1-2 pcs.
White cabbage – 300 g.
Salt – 1.5 tbsp. l.
Sugar – 4 tbsp. l.
Table vinegar 9% – 40 ml.
Dill, parsley and bay leaf – to taste.
Garlic – 2-3 cloves.
A mixture of peppercorns – to taste.
Filtered water for marinade.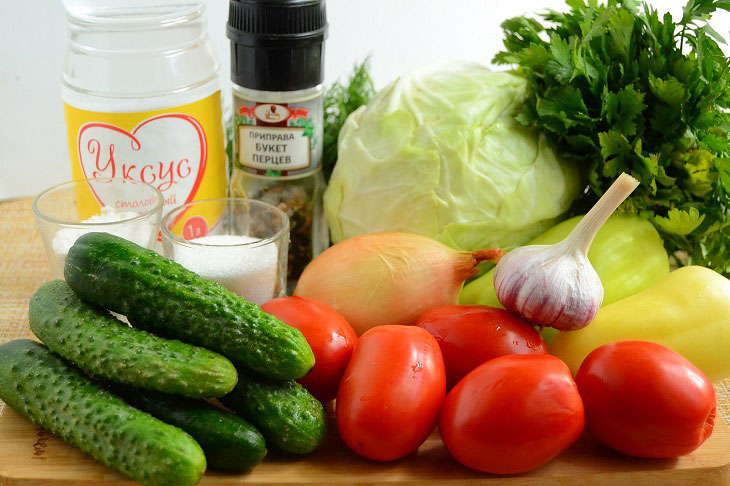 Cooking time: 1 hour 10 minutes. Servings Per Container: 6-8.
How to cook:
1. Remove the outer leaves from the head of cabbage and cut into thin slices. Choose the amount of cabbage at your discretion – usually 5-6 slices are needed for a 2 liter jar, but more can be.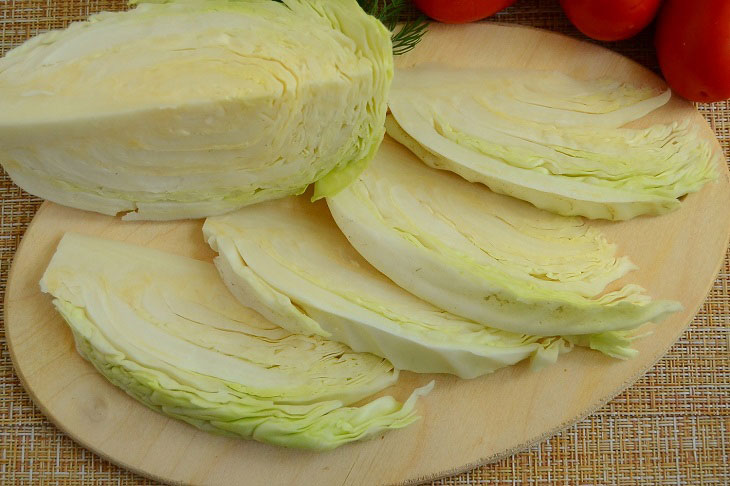 2. Put cabbage, herbs and spices at the bottom of a clean jar.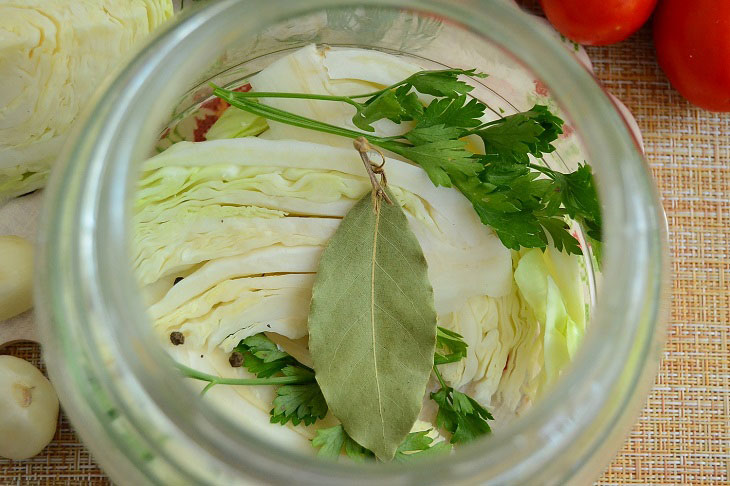 3. Then we place the fruits of medium-sized tomatoes, preferably a cream variety, and garlic cloves.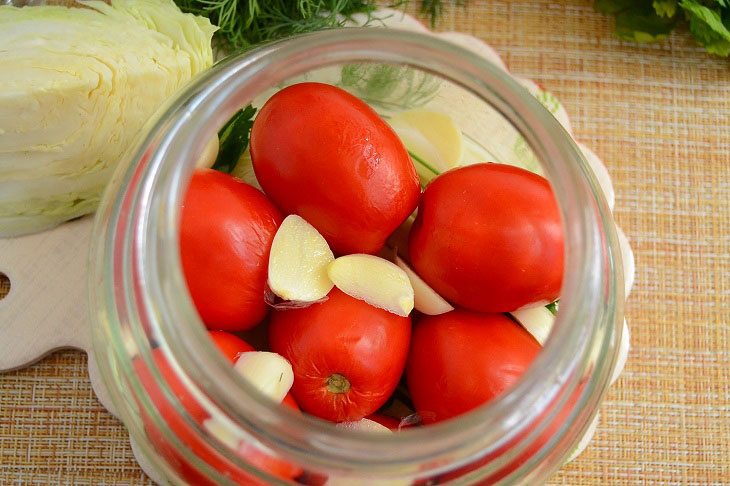 4. Distribute small cucumbers, strips of sweet pepper and onions evenly throughout the jar.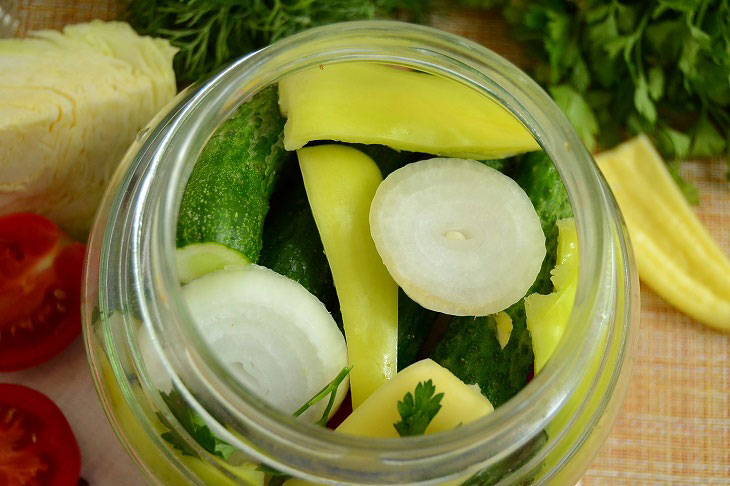 5. Top with tomato halves and pepper strips.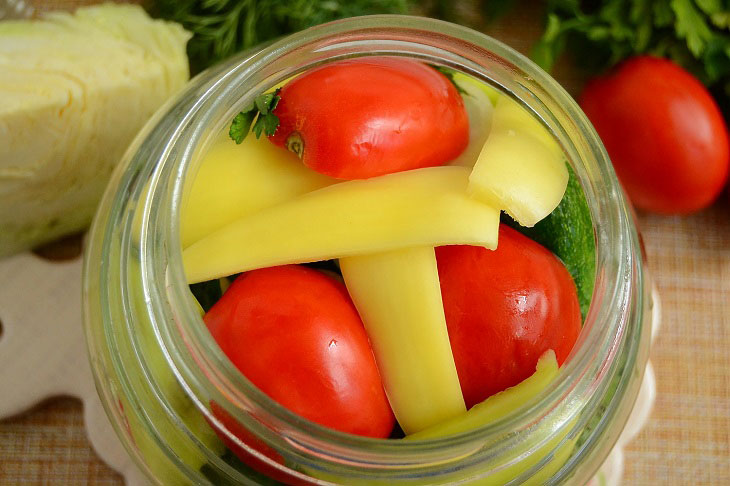 6. Try to put vegetables more tightly without large gaps between them, using the entire volume of the container.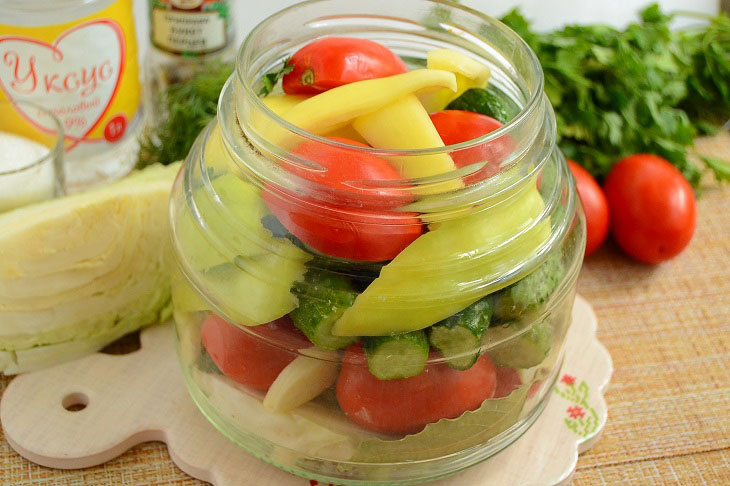 7. Pour boiling water into the jar in a thin stream to the very top and leave it under the lid for 10 minutes.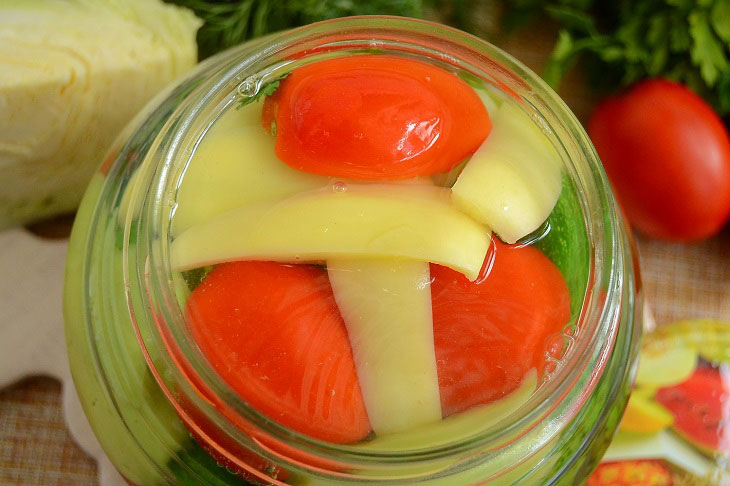 8. We return the fragrant infusion to the saucepan in the same volume, pour salt and sugar into it. Return the saucepan to the stove and bring the marinade to a boil.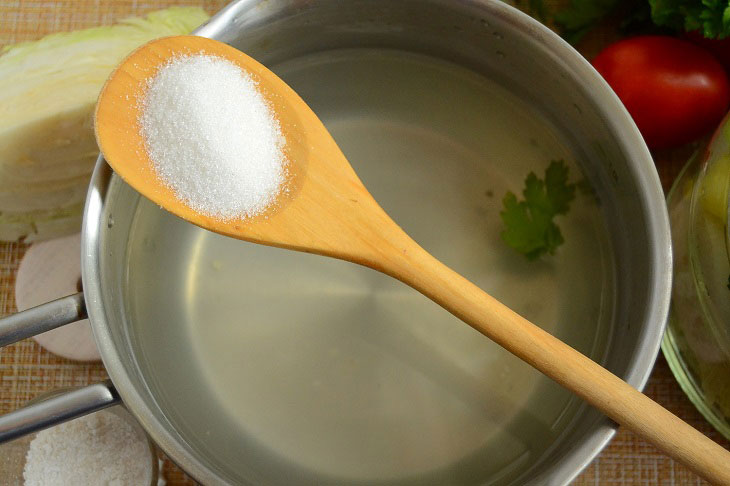 9. Pour vinegar into a jar of vegetables according to the recipe.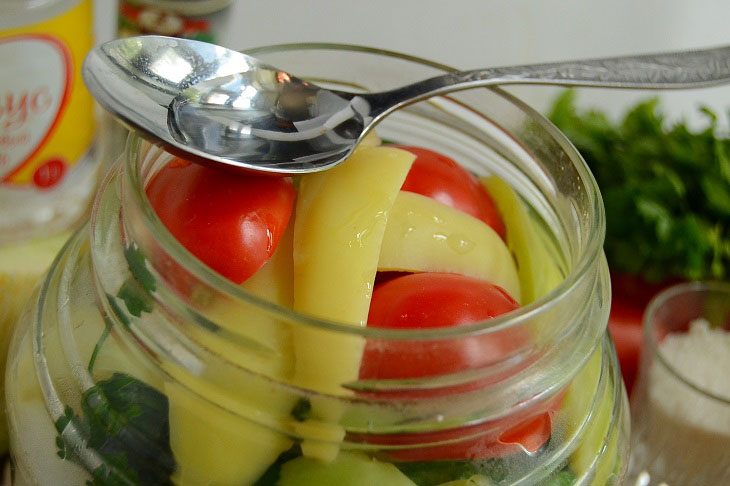 10. We fill the container with assorted vegetables with boiling marinade and cork immediately with boiled screw or tin lids.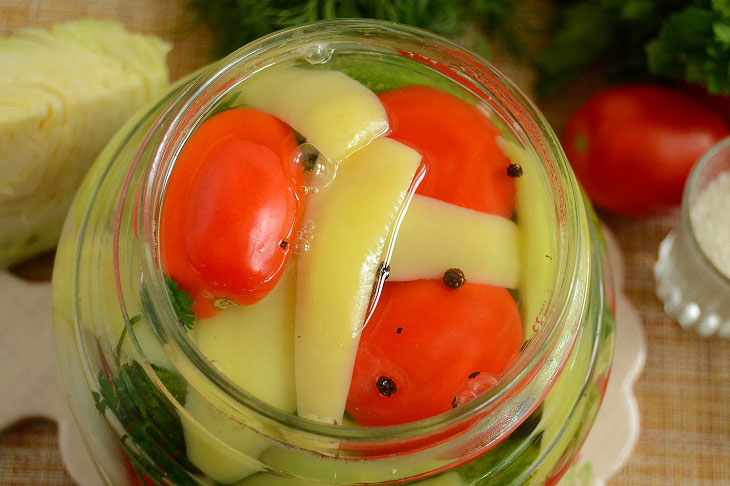 11. We cover the jars with the workpiece with something warm (a blanket, a thick towel) and leave it in this form until it cools completely.
Assorted "5 vegetables" for the winter is ready. For further storage, we transfer the jars with the workpiece to a dark and cool place.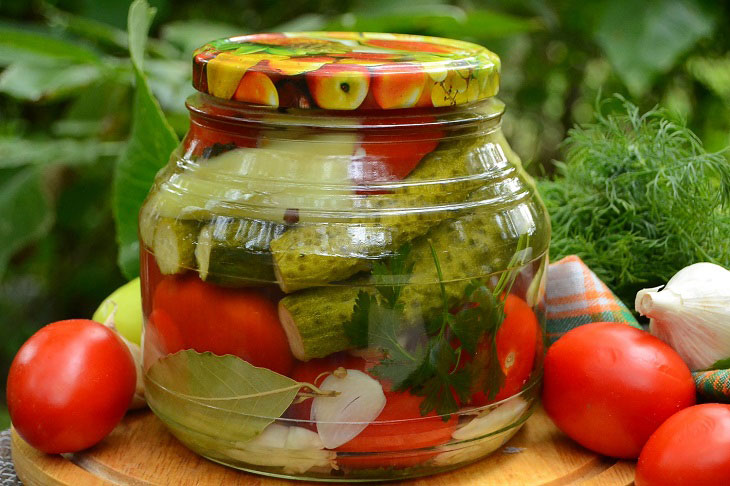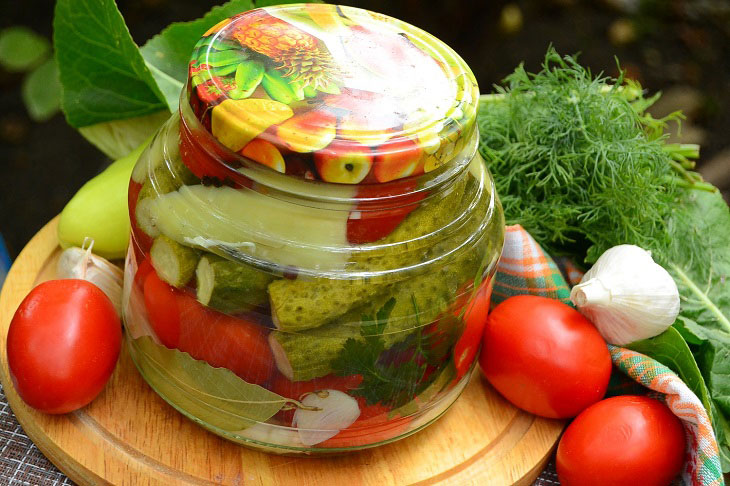 Bon appetit!