Rice balls are a dish that is suitable for those people who do not like meat dishes or for some other reason do not eat them. For the preparation of such meatballs, you can use long or round rice. To reduce the cooking time significantly, the rice should simply be boiled in advance. It is also necessary to add an egg and flour to it, so when frying, the meatballs will not disintegrate in the pan and will turn out to be beautiful and regular in shape. You can also not fry them in a pan, but bake them in the oven.
You can serve ready-made rice balls absolutely without anything, as they are quite satisfying, because they are prepared from boiled rice. But, they go well with all vegetable salads. Therefore, you can safely prepare a salad of fresh tomatoes and cucumbers for them.
Ingredients:
Boiled rice – 150 g.
Egg – 1 pc.
Salt – to taste.
Ground black pepper – to taste.
Flour – 2-3.5 tbsp. l.
Vegetable oil – 40 ml.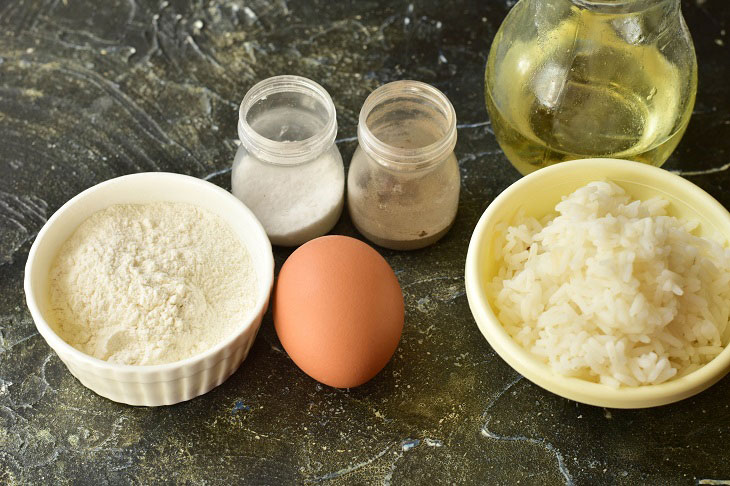 How to cook:
1. Put the boiled rice in a deep bowl so that it can be easily mixed with other ingredients. Crack an egg into it right away.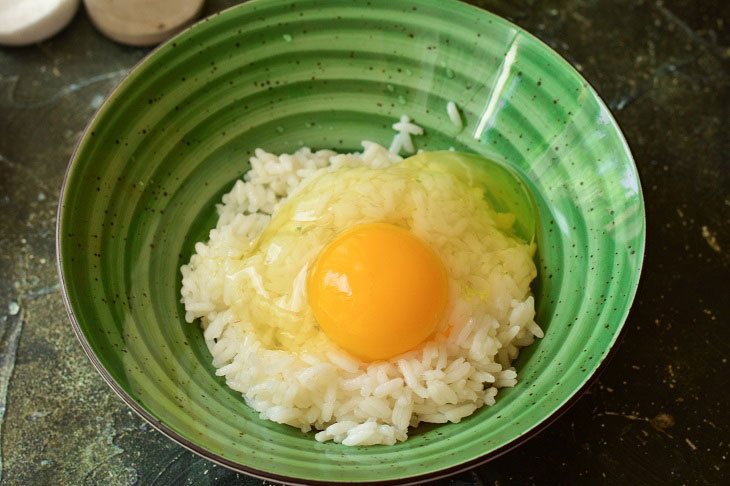 2. Then add salt and ground black pepper.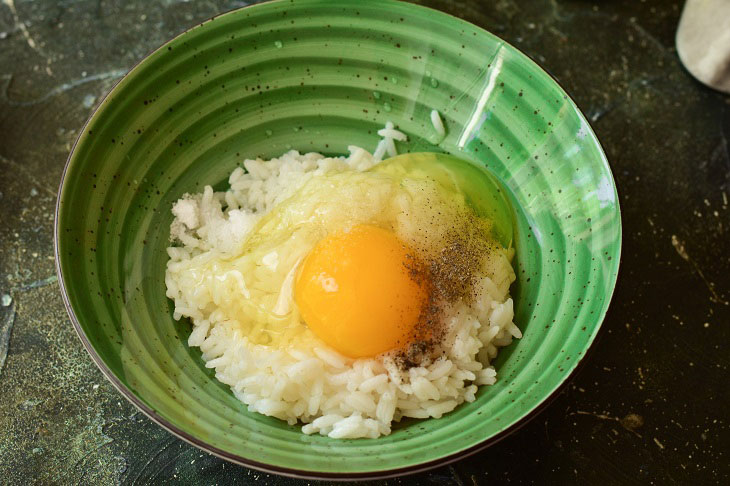 3. Add flour there.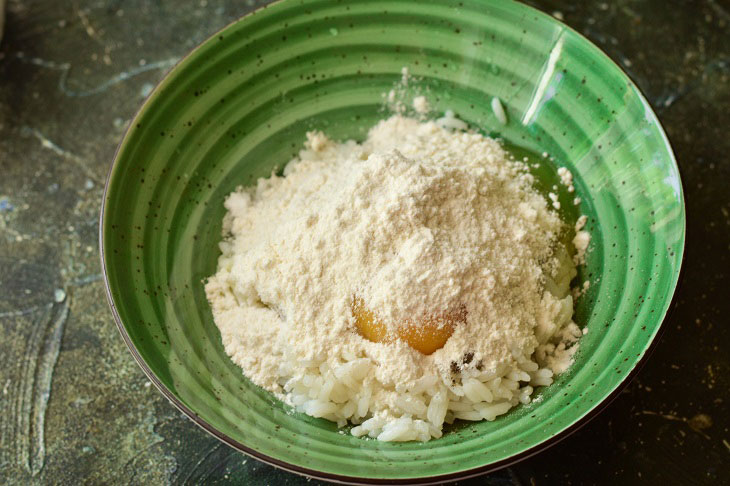 4. Mix all ingredients very well. The consistency of the mass should not be too rare.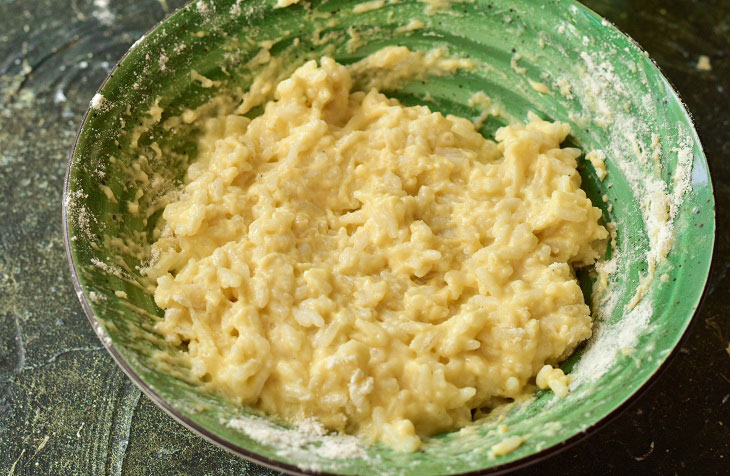 5. Now be sure to wet your hands in water. Form beautiful and even meatballs, medium in size.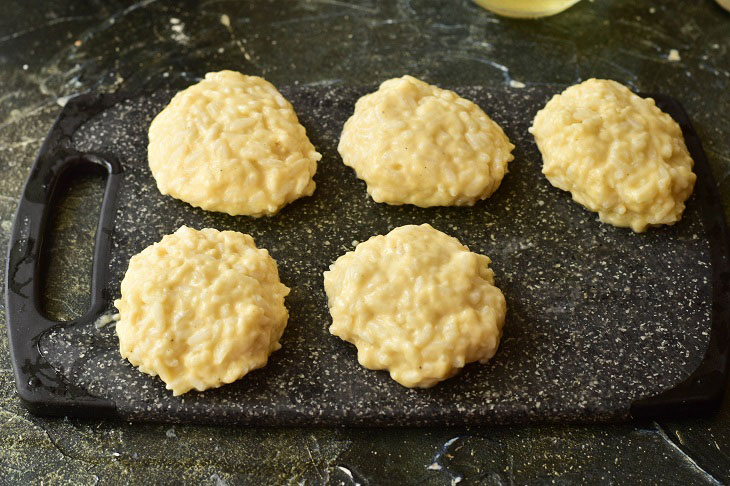 6. Heat vegetable oil in a pan. Carefully, so as not to burn yourself, lay out the prepared rice balls.
For frying, it is better to use a non-stick pan. So the meatballs will come out appetizing in appearance, and will not stick to the bottom of the pan.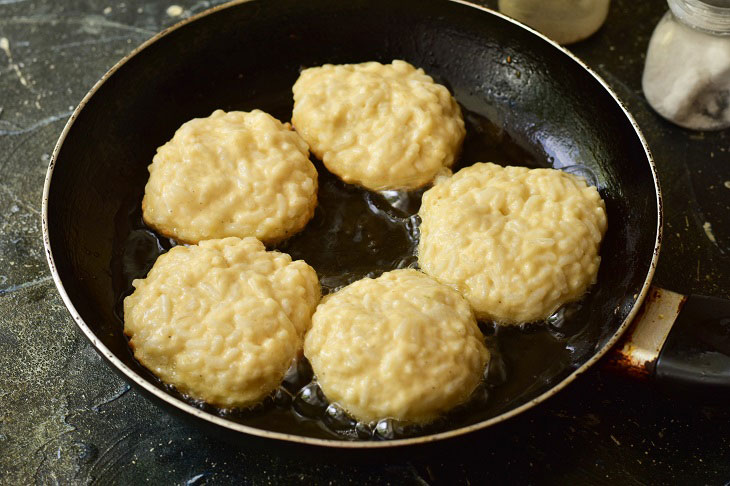 7. Fry them over medium heat until nice and golden brown. In time, this procedure takes about 3-5 minutes. You don't need to cover the pan with a lid.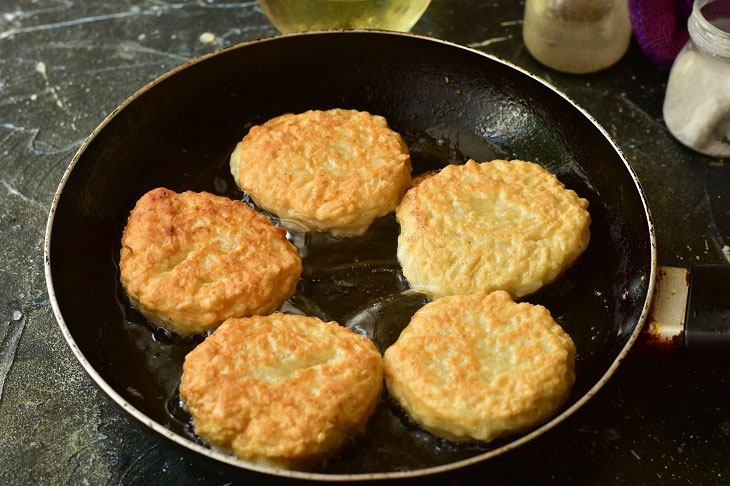 8. Put the finished rice balls on a beautiful dish. Top them with chopped fresh herbs or make a sauce of sour cream, garlic and salt.
Ready meatballs are delicious both hot and cold.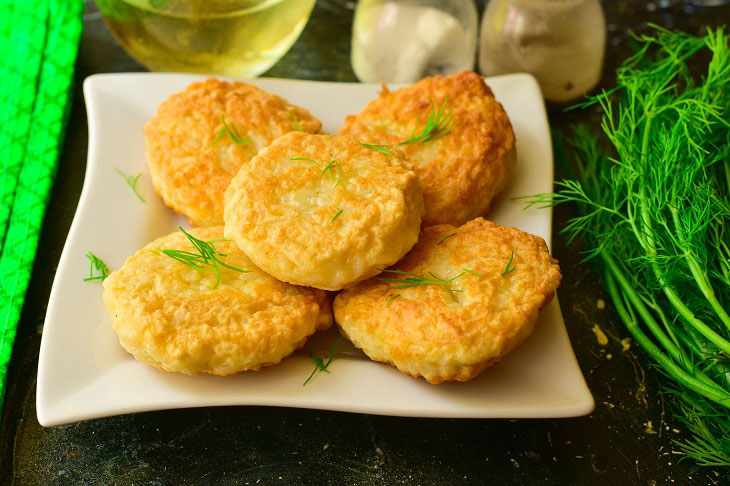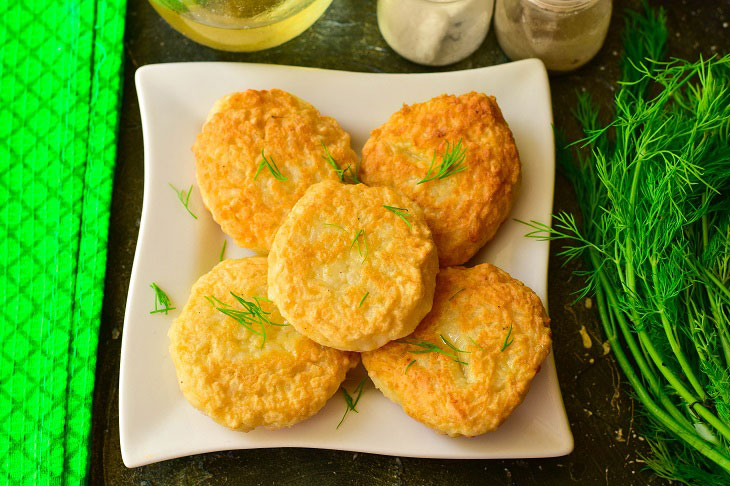 Enjoy your meal!