Tbilisi-style fried potato pies are very satisfying, crispy, but at the same time soft and tasty. These pies belong to a magnificent appetizer, which is prepared very often in Tbilisi. Potatoes with fried onions are not always used as a filling, however, this is of little importance.
It is best to serve ready-made pies with a glass of milk or put homemade sour cream next to them. For lovers of spicy food, you can cook some kind of sauce for pies, for example, garlic. For lovers of sweets, you can simply brew delicious and healthy green tea with fruit additives. In general, this kind of pies are combined with anything.
Ingredients:
Kefir – 0.5 tbsp.
Salt – 1 pinch.
Sugar – 1 pinch.
Potatoes – 2-3 pcs.
Ground pepper – to taste.
Onion – ¼ pcs.;
Soda – 0.5 tsp
Vegetable oil – for frying pies (approximately 100-150 ml).
Flour – 1.5 tbsp. (you may need a little more or less flour).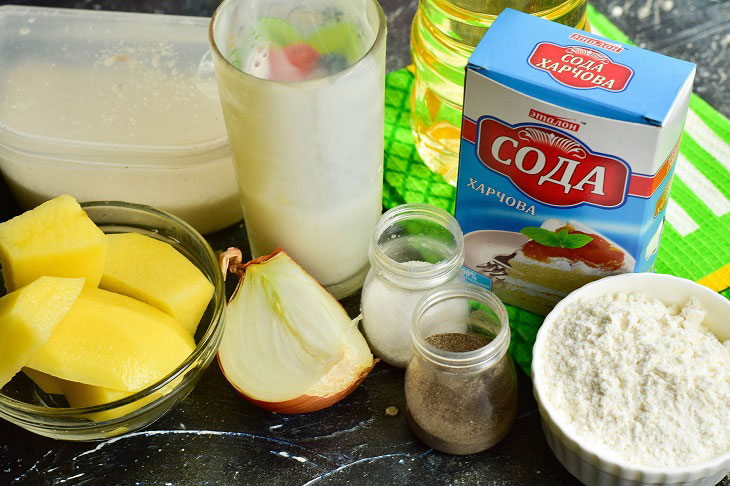 How to cook:
1. Pour kefir into a bowl, it is better that it be at room temperature. You can warm it up a bit on the stovetop or in the microwave. Add salt, sugar and soda. Mix everything very well.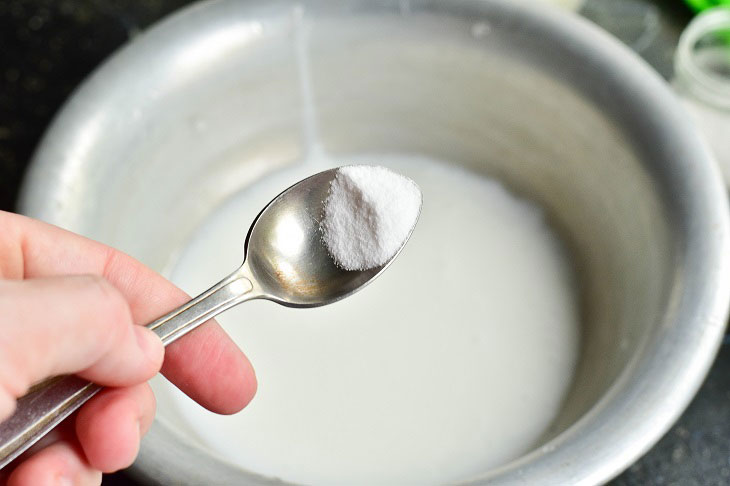 2. Now add the sifted flour.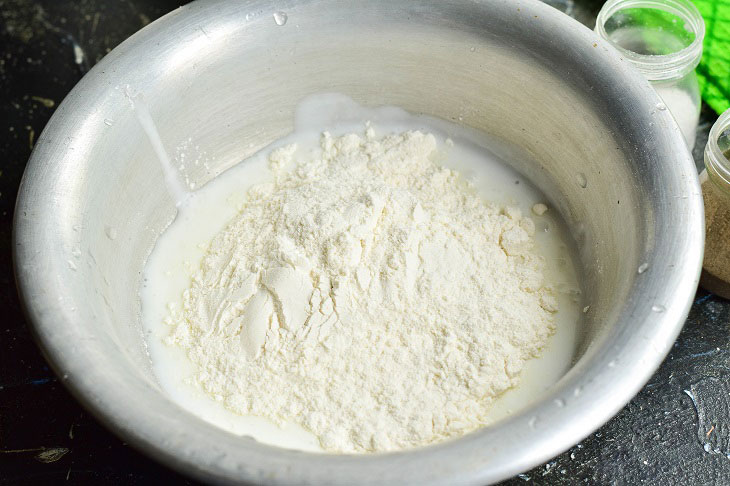 3. Knead with your hands a smooth and almost non-sticky dough. Leave him aside for now.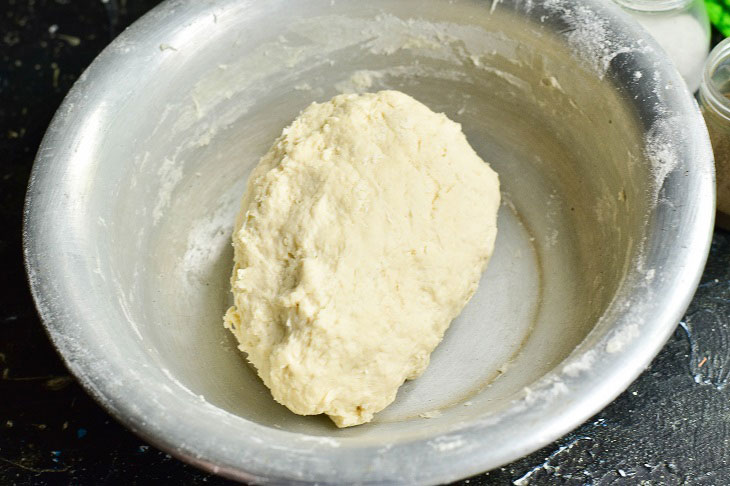 4. Boil the potatoes until cooked, crush it with a crush. Fry the onion, which is pre-peeled, cut into cubes. Put the fried onions into the mashed potatoes and mix the stuffing very well.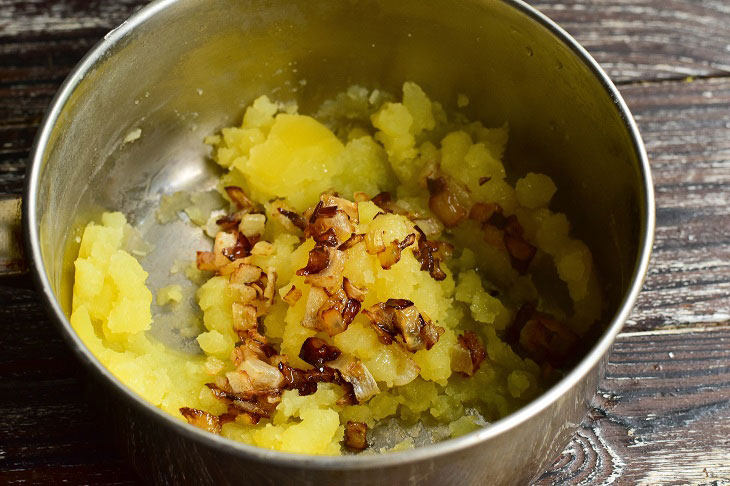 5. Divide the dough into equal pieces.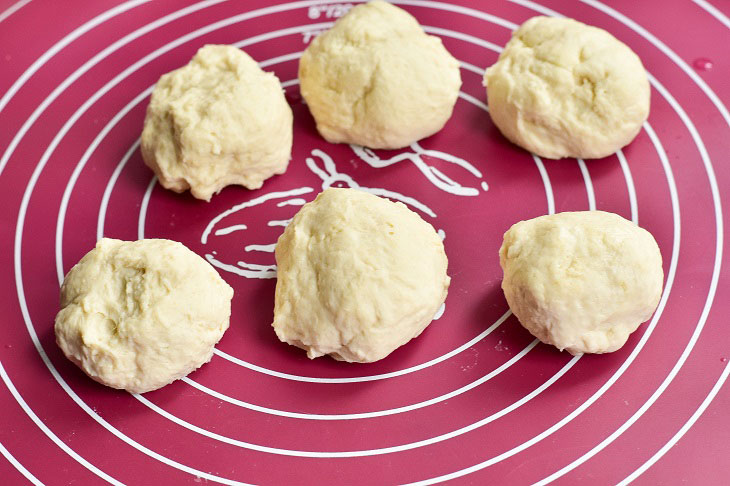 6. Press each one very well with your hands and put the potato filling in the center.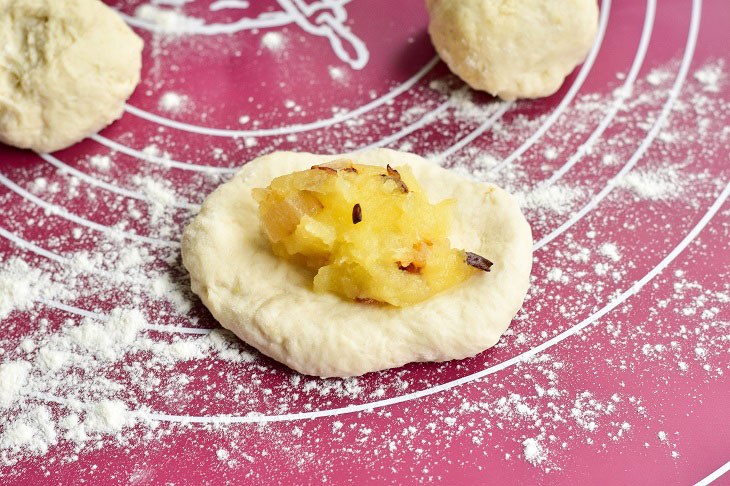 7. Fasten the edges well and give the pie an elongated shape.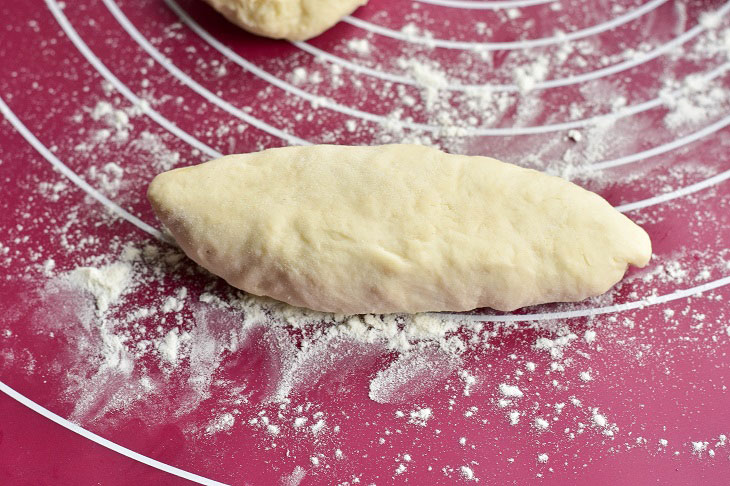 8. Heat the vegetable oil well in a frying pan. Lay out the prepared pies.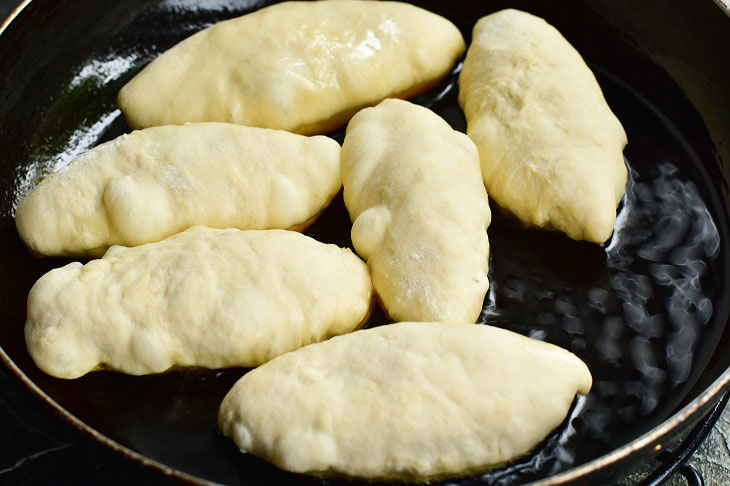 9. Fry them over moderate heat until nice golden brown.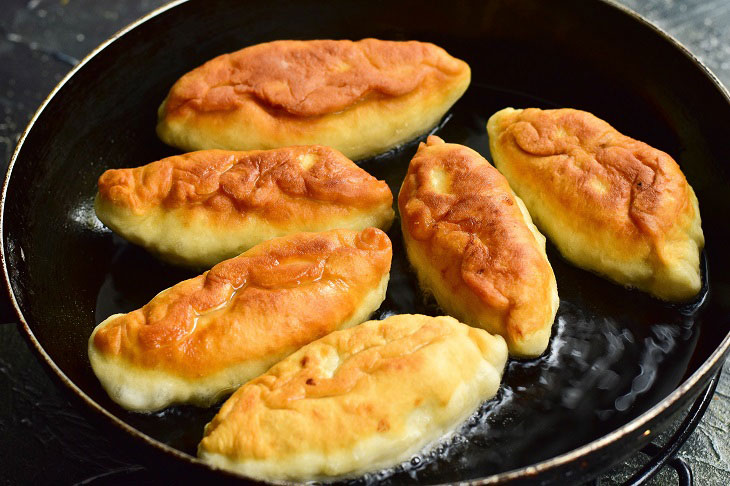 10. Place the Tbilisi-style pies on a paper towel, let the excess oil escape, and then serve them to the table.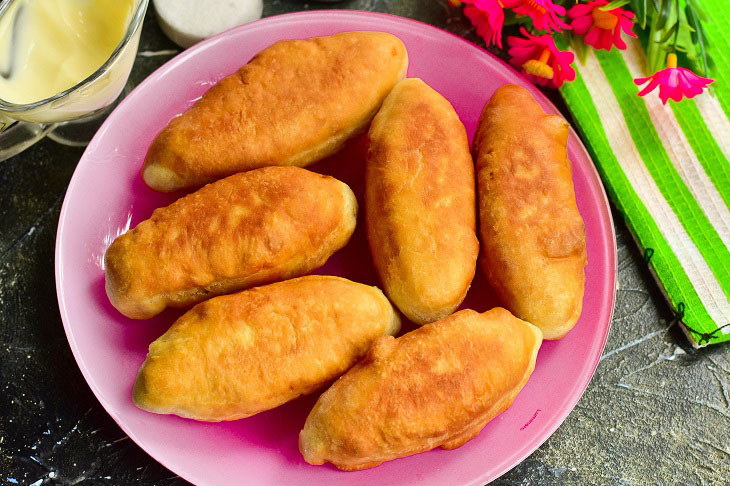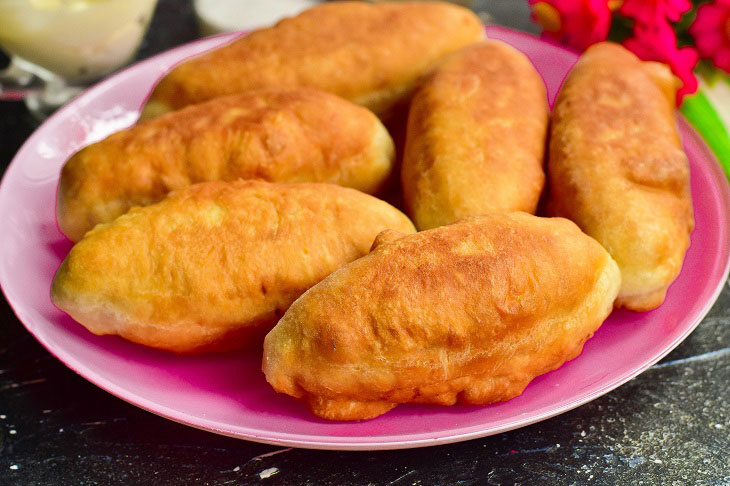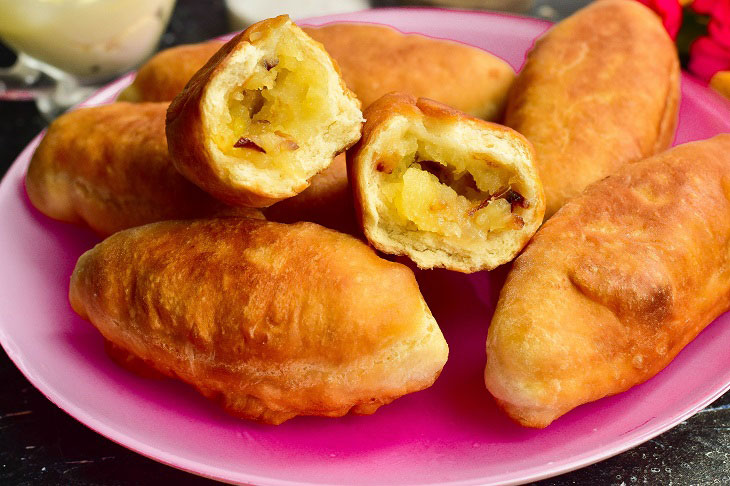 Enjoy your meal!