Stuffed eggs "Borovichki" are a very original and quite satisfying snack that you can cook on any holiday table. The dish is easy to prepare and consists of products that you can buy in any supermarket.
The basis of the filling is a duo of champignons and onions fried in butter. In addition, the minced meat contains yolk, and mayonnaise serves as a link. The highlight of the appetizer is the brown "caps" of mushrooms, which are pieces of protein, colored with tea leaves.
Ingredients:
Egg category CO or CB – 3 pcs.
Fresh champignons – 60 g.
Onion – 40 g.
Butter – 10 g.
Mayonnaise – 1 tbsp. l.
Water – 250 ml.
Dry tea leaves without additives (black tea) – 3 tsp.
Freshly ground black pepper – to taste.
Salt – to taste.
Lettuce leaf – 3-4 pcs.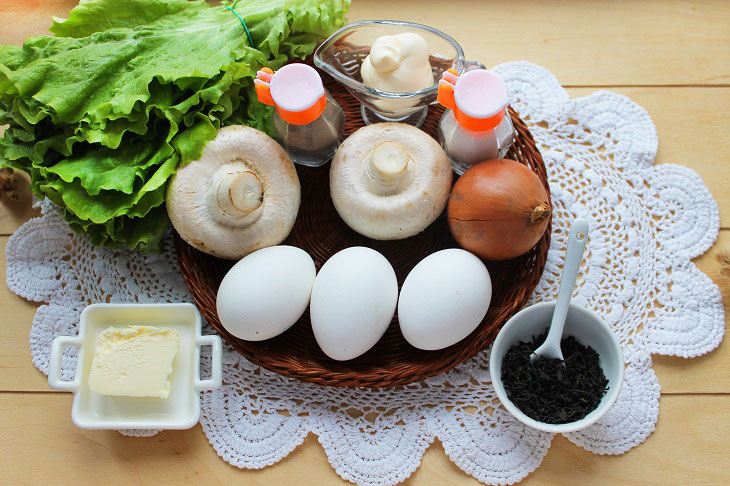 How to cook:
1. First boil hard boiled eggs. In time, it will take 10 minutes after boiling water. Then cool the eggs by placing them in cold water.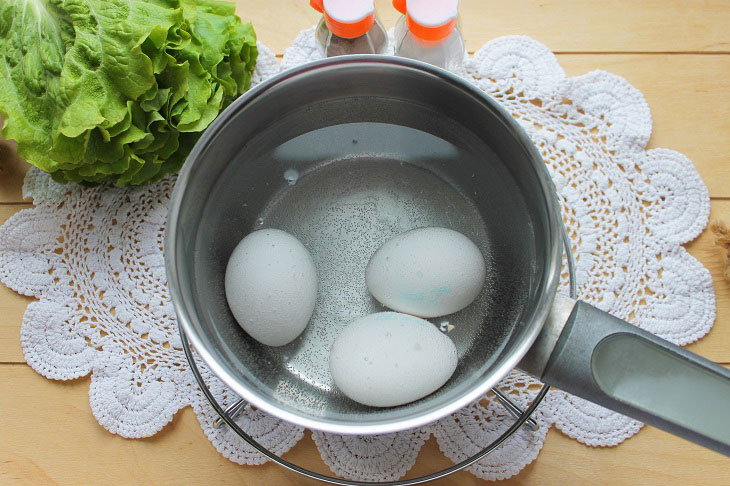 2. Rinse the mushrooms or wipe with a damp cloth. Clean and wash the bulb. Cut the mushrooms and onions into small cubes with a side of about 6-7 millimeters.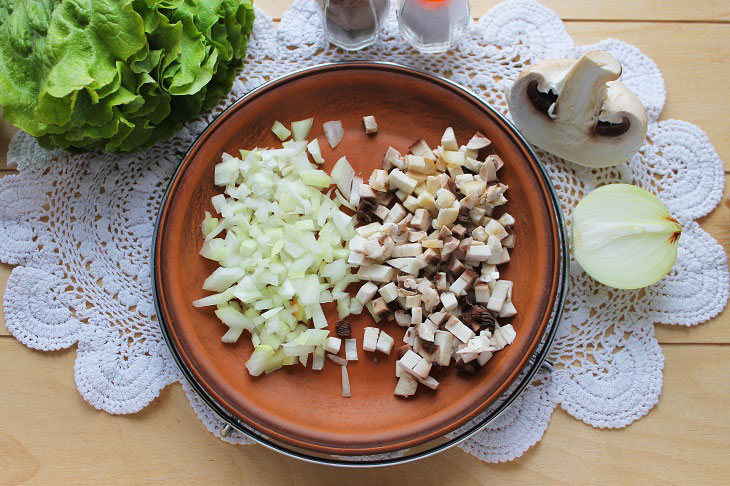 3. Melt the butter in a frying pan and fry the mushrooms with onions in it.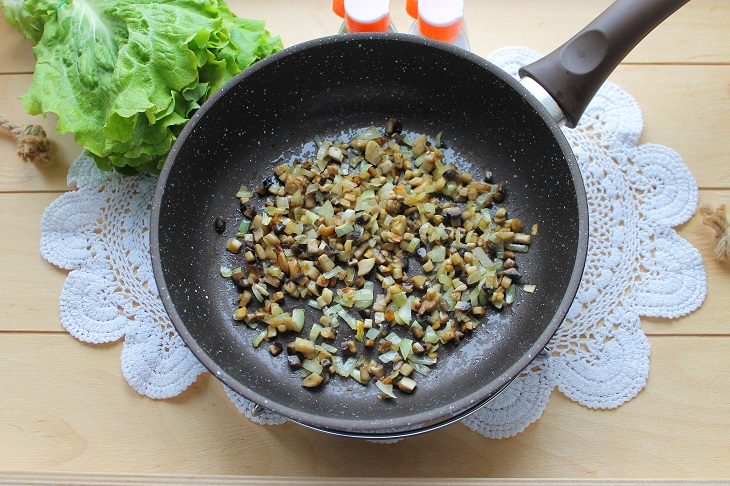 4. Peel the eggs, being careful not to damage the protein. Cut off the blunt end of each egg by about ¼.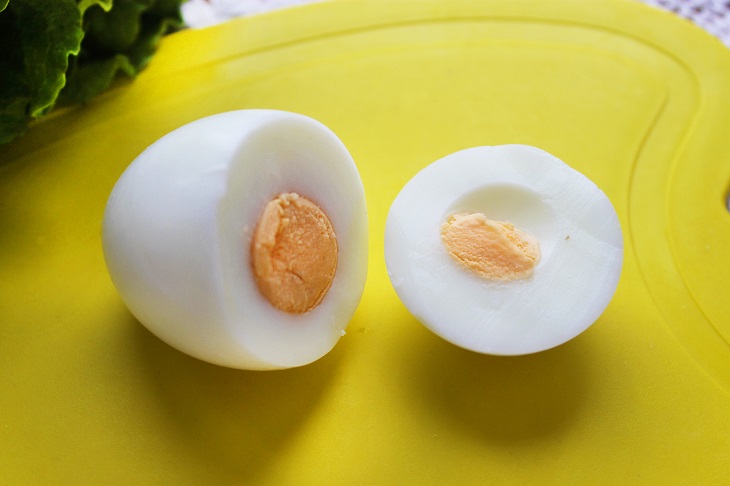 5. Carefully take out the yolks. Place them in a bowl and mash with a fork.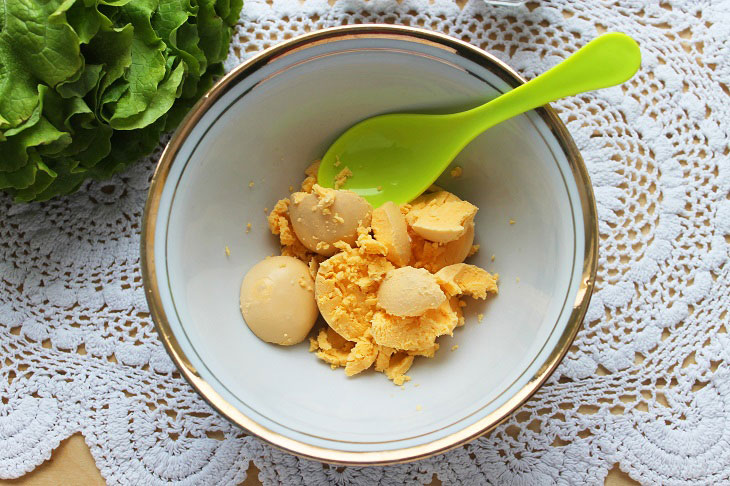 6. Add mushrooms fried with onions to the yolks. Season to taste with salt and ground black pepper.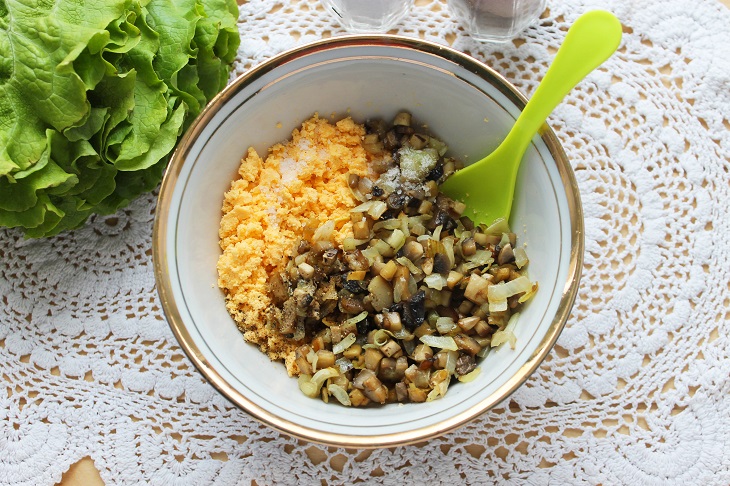 7. Add mayonnaise. Mix everything thoroughly.
8. Fill the eggs with the minced meat, tamping with a small spoon.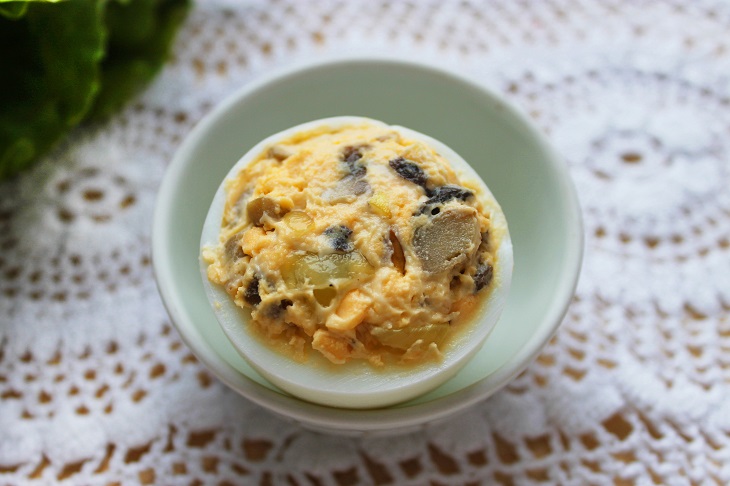 9. The "legs" of the mushrooms are ready. Next, do the coloring of the "hats". To do this, boil water in a saucepan, add tea leaves and place "hats" in the water – pieces of cut protein. Boil the whites for 3-4 minutes until they turn brown. Then remove the "caps" from the water and cool.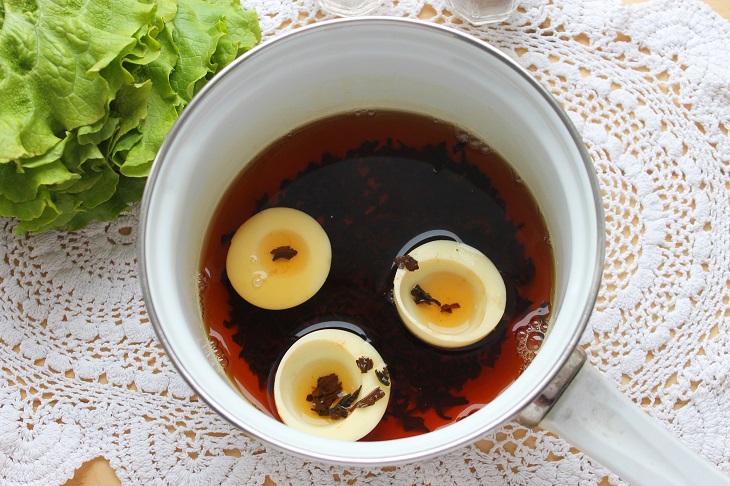 10. Wash lettuce leaves and pat dry. Arrange the salad on a pretty plate or, even better, in a straw basket. Place the "legs" of the mushrooms on the leaves with the cuts down and cover them with the "hats".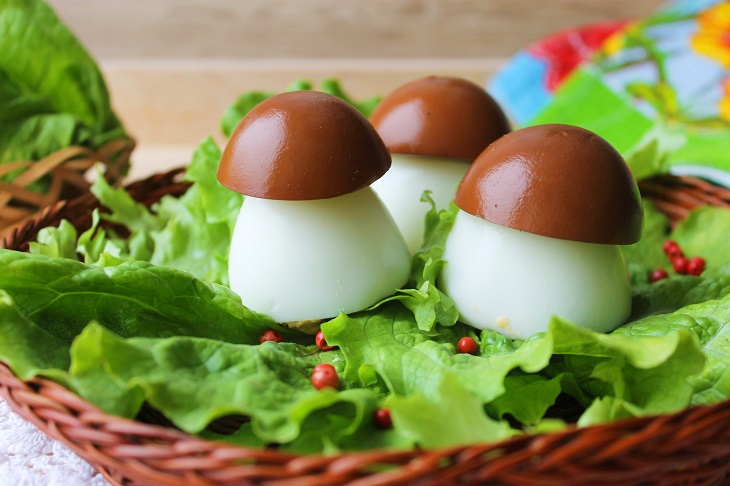 Stuffed eggs "Borovichki" are ready. If desired, you can decorate the dish with pink peppercorns, they will imitate berries.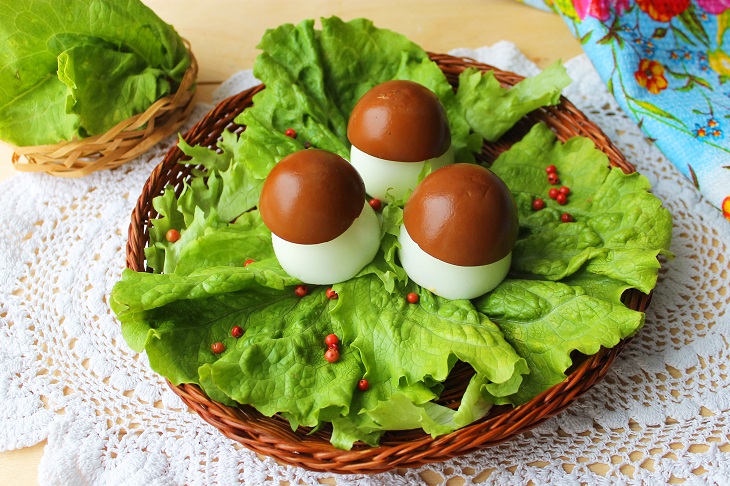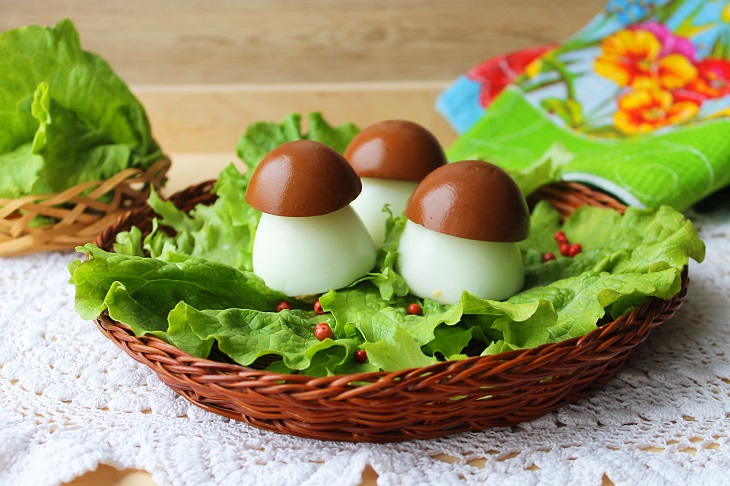 Bon appetit!