Rice "Poniatowski" is a hearty and tasty dish that can decorate your family lunch or dinner. Delicate rice with vegetables and mushrooms is served with cheese – it is impossible to break away.
For the recipe, you will need an affordable set of components – these are rice, vegetables and mushrooms. Mushrooms use champignons – they are always on sale and quite inexpensive. Champignons have a pleasant aroma and noble taste. You will need the simplest vegetables – sweet peppers and onions. The finished dish does not require any additions – neither meat, nor any other products. Rice "Poniatowski" is served hot and immediately sprinkled with cheese – it will be delicious!
Ingredients:
Rice round – 180 g.
Champignons – 100 g.
Sweet pepper – 60 g.
Onion – 50 g.
Vegetable oil – 40 g.
Vegetable broth – 350 g.
Hard cheese – 40 g.
Salt, black pepper – to taste.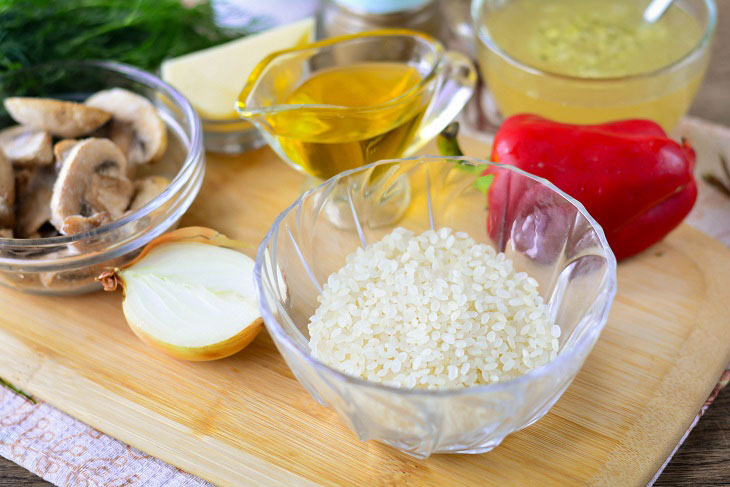 How to cook:
1. Pour half a serving of oil into a frying pan, pour in the washed rice and fry for 2-3 minutes until a light golden hue.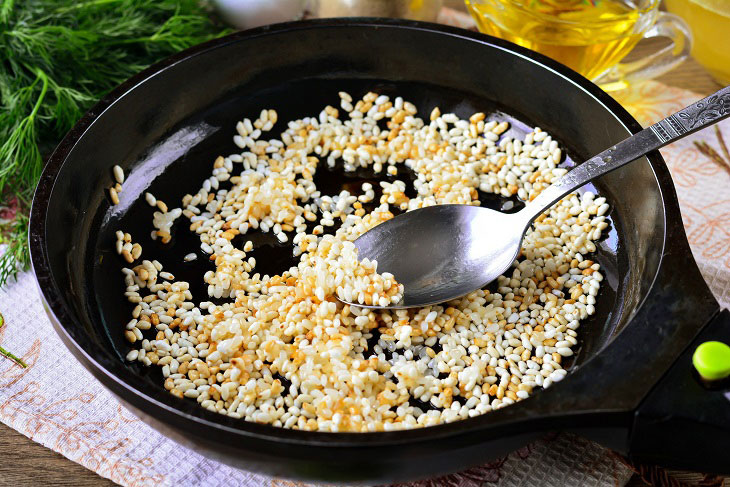 2. Then pour vegetable broth into the rice and simmer over low heat. Salt to taste.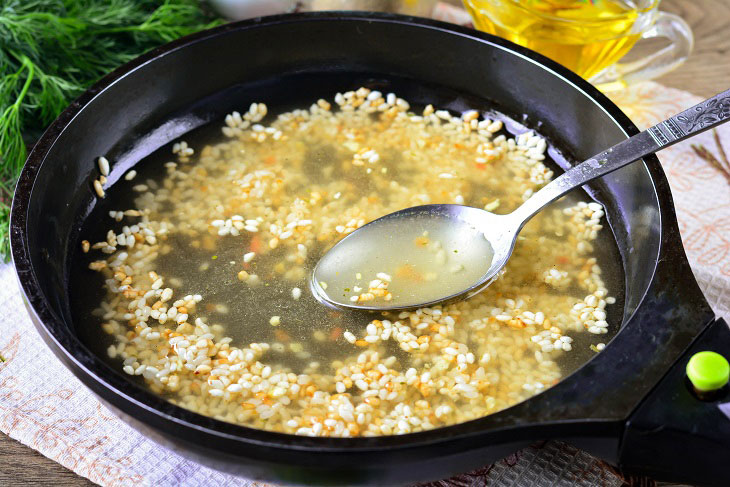 3. Simmer rice until soft for 15-20 minutes, stirring – you get something similar to risotto.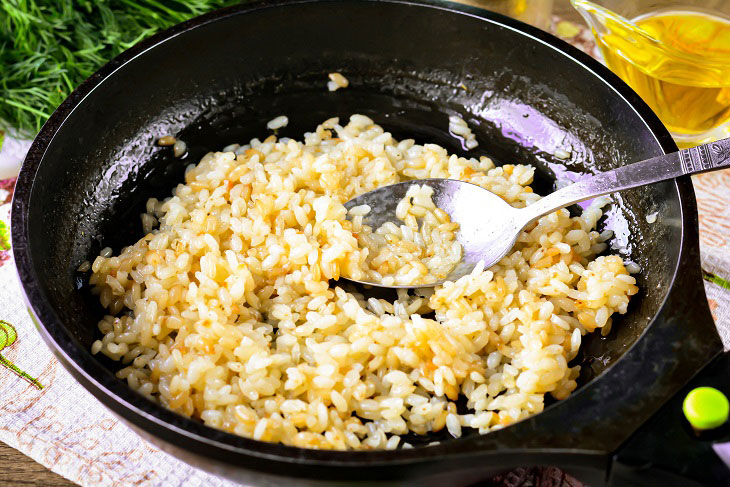 4. Peeled onions, cut a quarter into rings.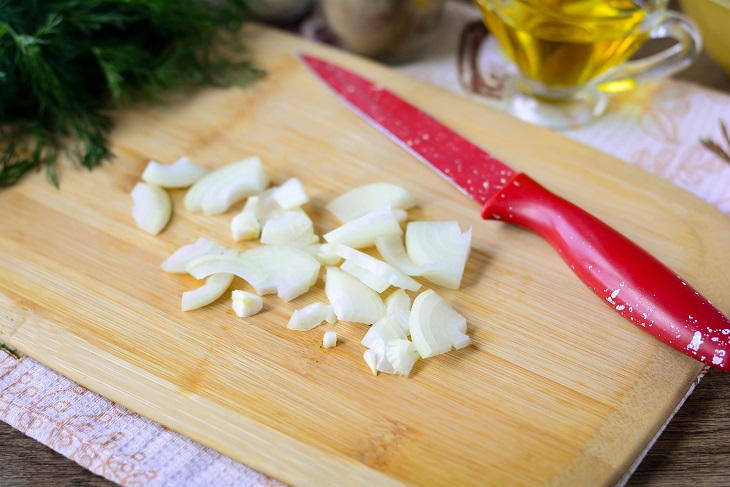 5. Peel the seeds from the sweet pepper, then cut into medium cubes – slices.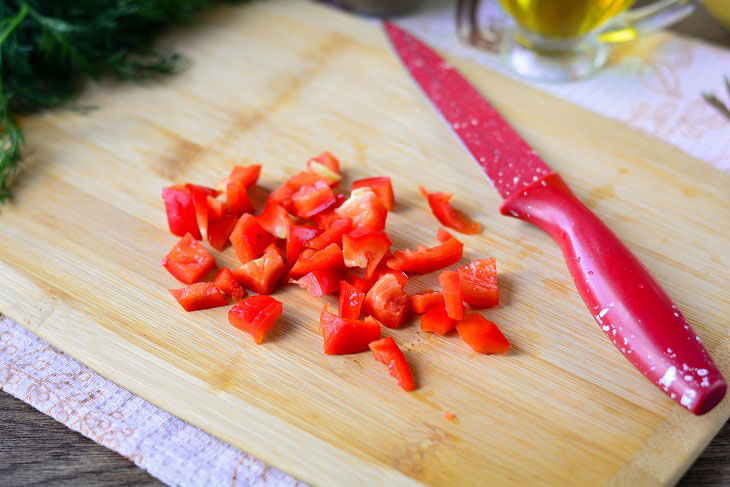 6. In a separate pan, fry the onion and sweet pepper with the addition of vegetable oil. Fry for a short time – about 2-3 minutes, the vegetables will become softer.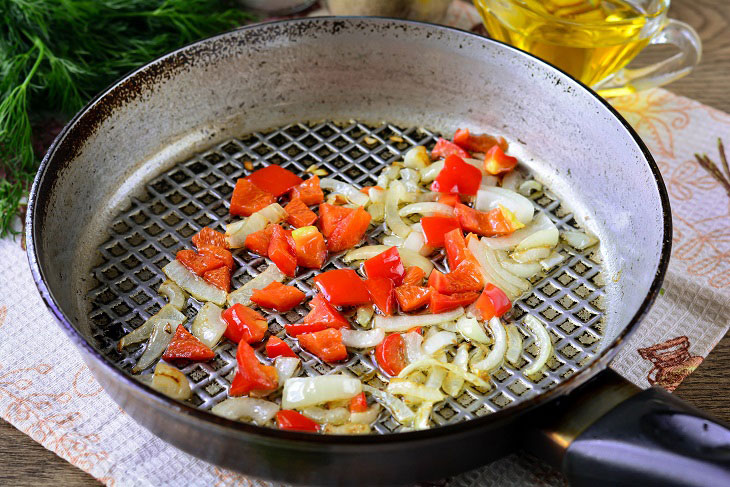 7. Pour slices of champignons to vegetables, fry everything together for another 3-4 minutes. Add salt and black pepper to your liking.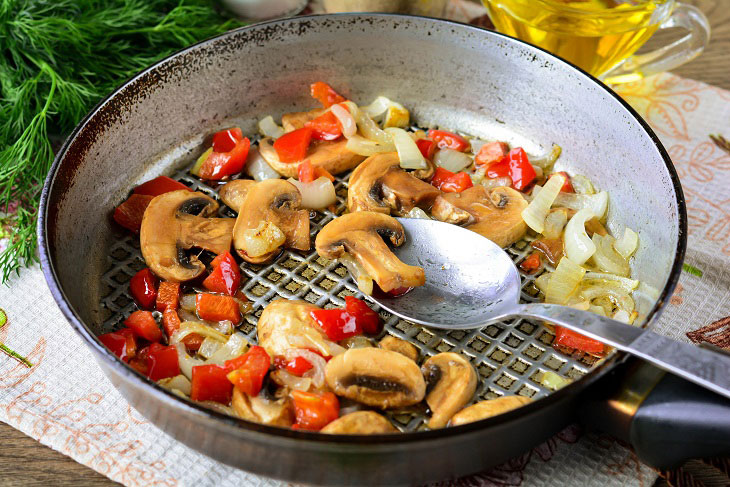 8. Then add stewed rice from another pan to the fried mushrooms and vegetables.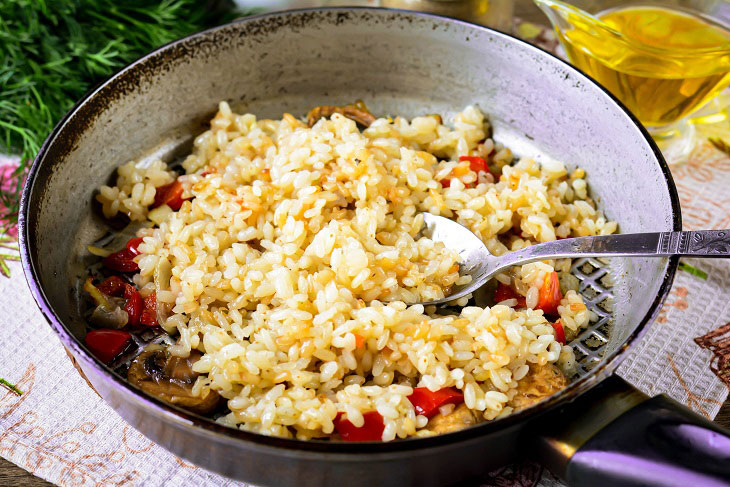 9. Mix the ingredients and simmer over low heat for 3-4 minutes, all the flavors and aromas will combine.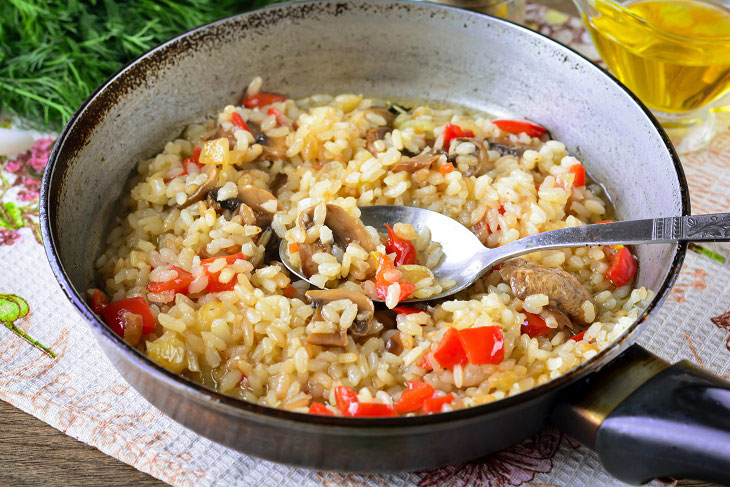 10. At the end, sprinkle the rice with finely grated cheese and you're d1.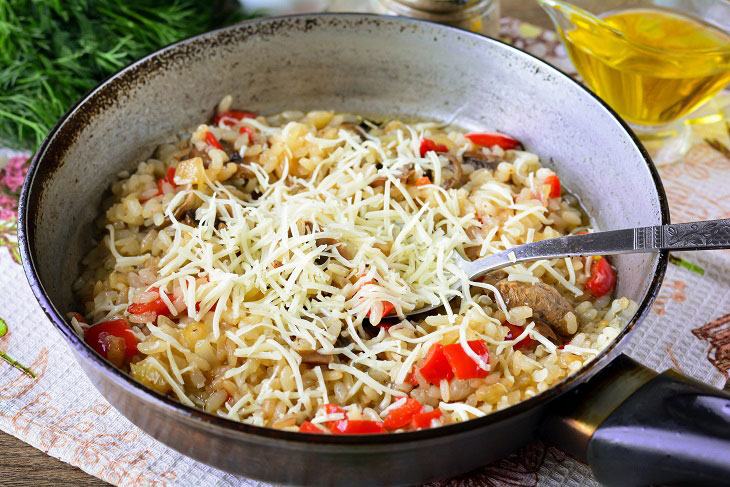 Serve immediately while Poniatowski Rice is still hot.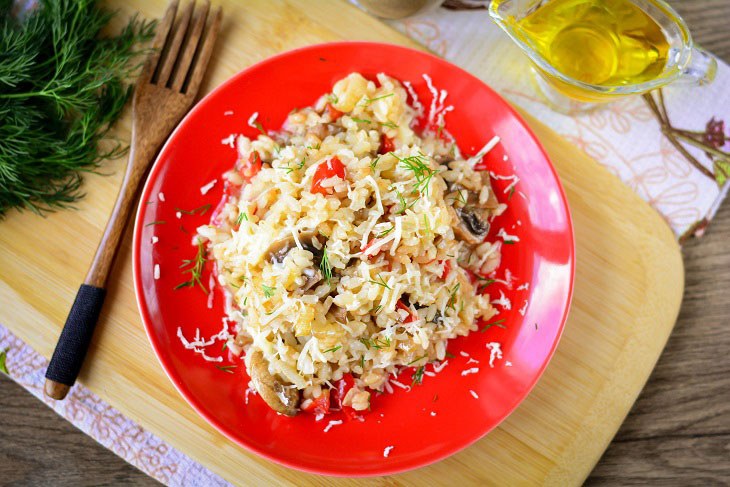 Bon appetit!