For a family dinner or friendly get-togethers, cook delicious and fragrant potatoes the Australian way. The dish is easy and quick to prepare, so the recipe is useful to any housewife.
Potatoes have long and often been used in cooking, they make delicious casseroles, meatballs and mashed potatoes. Potatoes in the oven always turn out fragrant, so today we suggest you bake them in the oven today. To do this, you need a little rosemary and olive oil. Rosemary can be taken both dried and fresh.
Why bake potatoes? The oven uses a minimal amount of oil, so dishes always turn out healthier than fried ones. Also, during the baking process, all the nutrients and useful substances are preserved. Baked potatoes can even be included sometimes in the diet menu – the potassium that it contains is certainly needed by the body.
Ingredients:
Potatoes – 400-450 g.
Rosemary dried or fresh – 1 tsp.
Olive oil – 40-50 g.
Salt, black pepper – to taste.
Greens – for serving.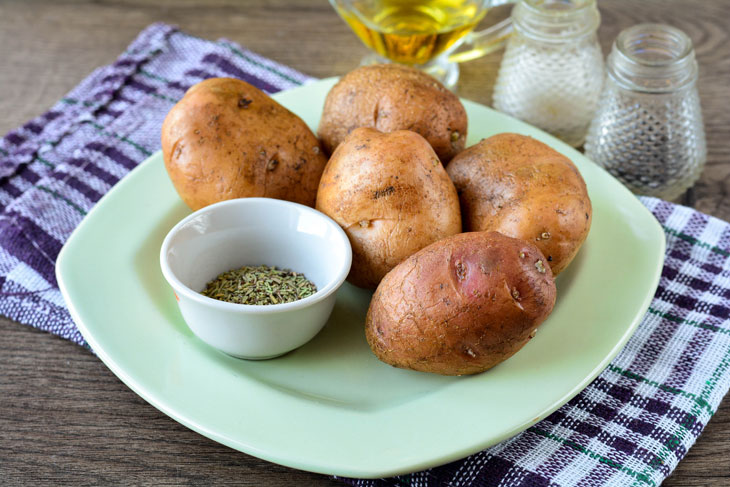 Cooking:
1. Wash the potatoes thoroughly and boil them in their skins – in their uniforms. Cook until tender about 20 minutes.
You can check the tubers with a knife by piercing it. The knife will easily go into soft potatoes.
Add a little salt to the water while boiling.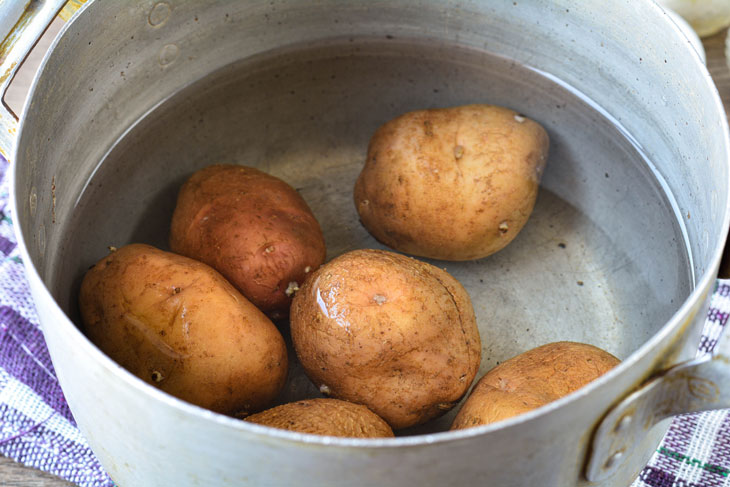 2. Put the boiled potatoes on a baking sheet or other flat shape, mash halfway with a potato masher, press down well to get flattened cakes.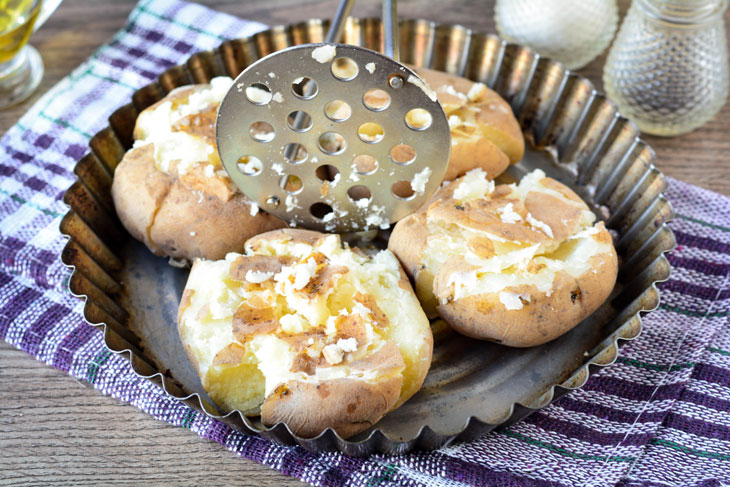 3. Salt and pepper to taste. Spices can be used as you like. Garlic is perfect for potatoes.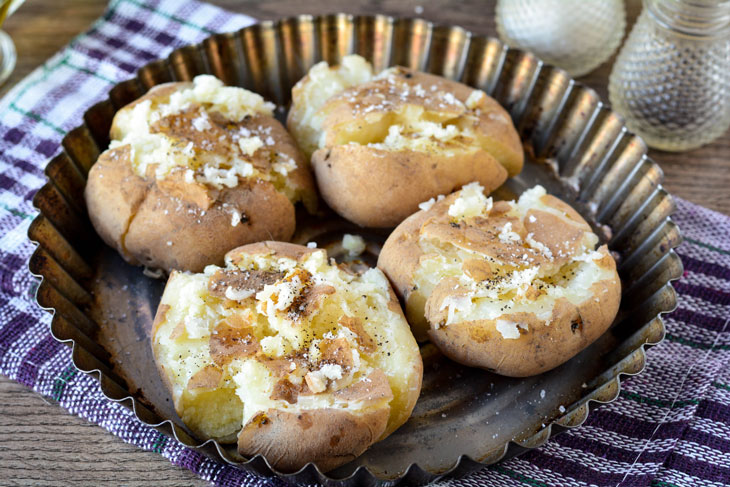 4. Pour the tubers with olive oil, so it will become more tender and melt in your mouth.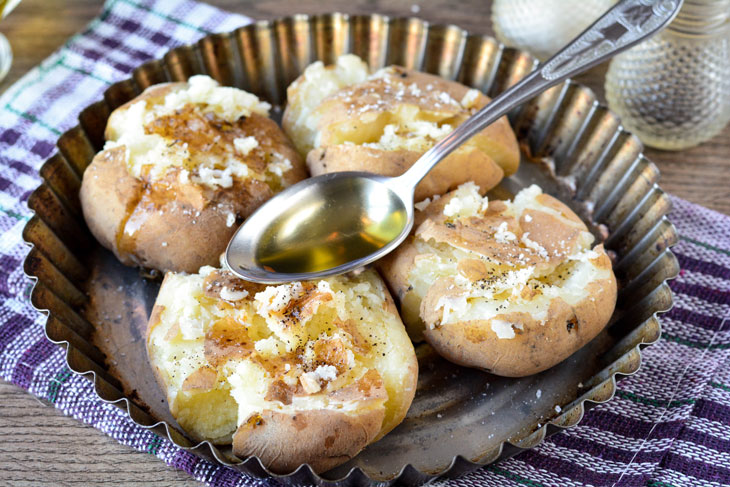 5. Sprinkle with dried rosemary – it has a bright taste and aroma, it goes well with potatoes.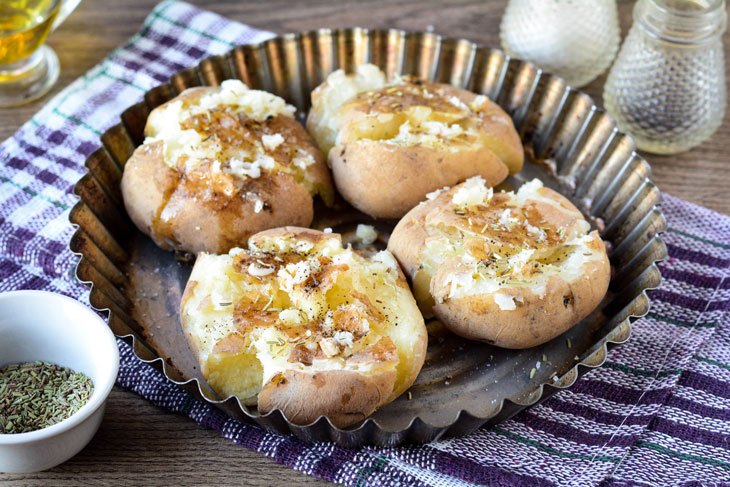 6. Put the dish in preheated to 220-230C and bake for 10 minutes until crispy.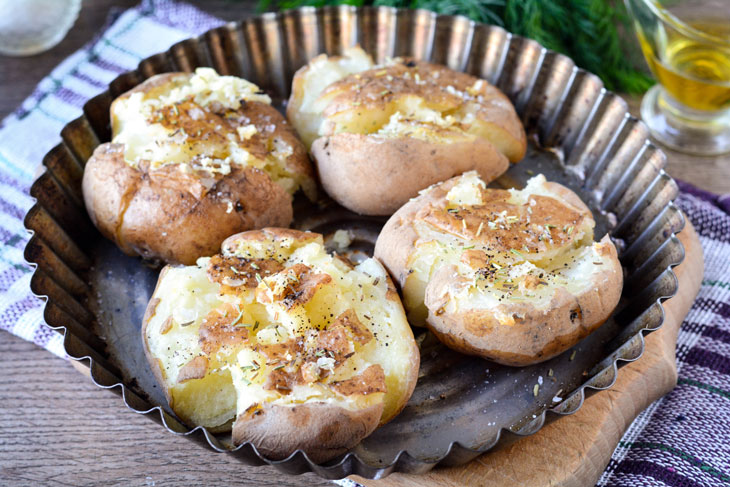 Hot potatoes piping hot can be served at the table, sprinkled with fresh herbs, such as dill. You can also add it with any sauce – ketchup, sour cream or mustard.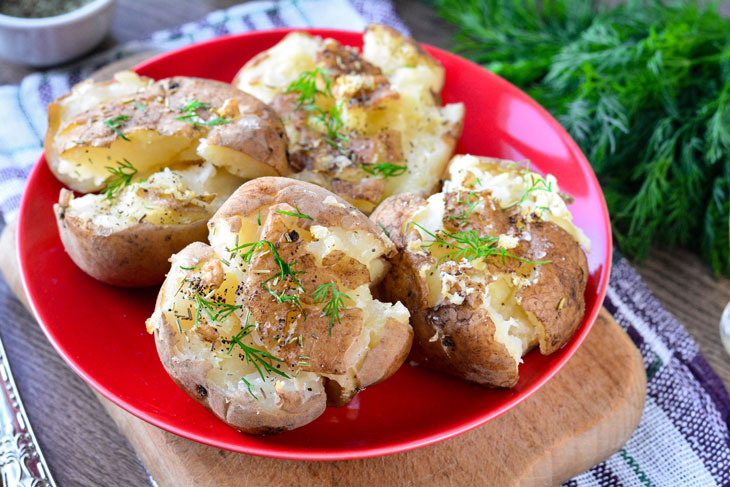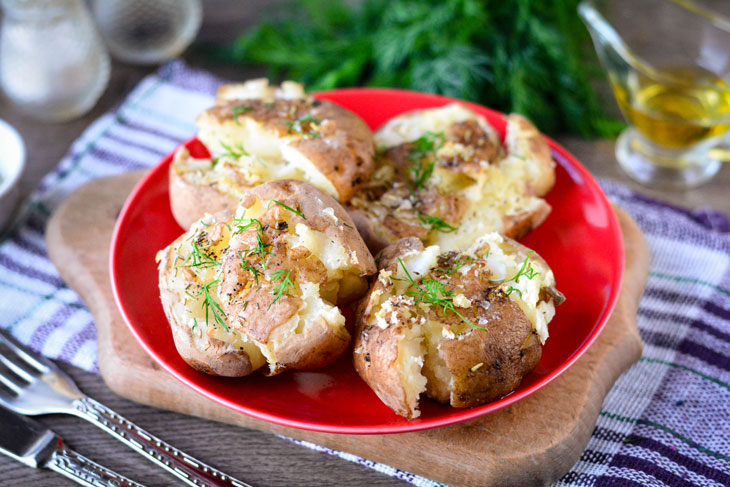 Bon appetit!