Delicate, with the aroma of butter and condensed milk, absolutely everyone will like this porridge. Everything about everything will take a little less than an hour and a delicious breakfast is ready!
Let's prepare the recipes. Rice is taken just the usual round, not steamed. It is advisable to take natural condensed milk, without milk fat substitutes, but everything is already to your taste. Adjust the amount of sugar and butter according to your preferences. This recipe indicates the amount of products to our taste, as they like in our family.
Ingredients:
Rice round – 120 g.
Filtered water – 300 ml.
Milk – 250-300 ml.
Condensed milk – 4-5 tbsp. l.
Salt – ½ tsp
Vanilla sugar – 10 g.
Sugar – 30 g.
Unsalted butter – 40-50 g.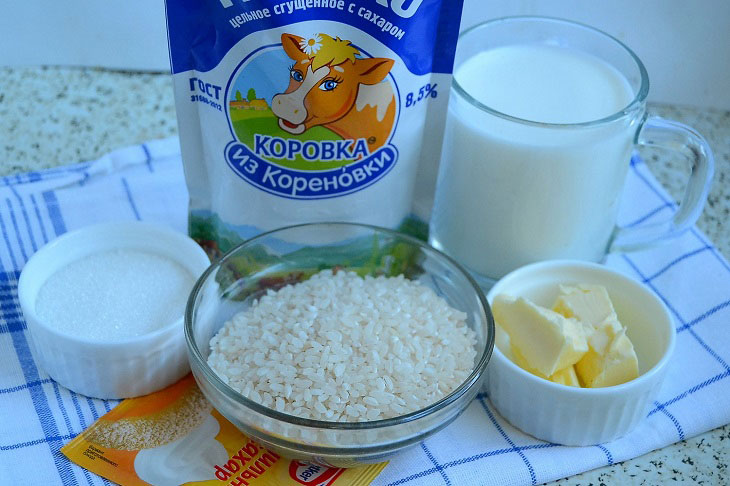 How to cook:
1. We wash the rice from excess starch in warm water several times until it becomes transparent.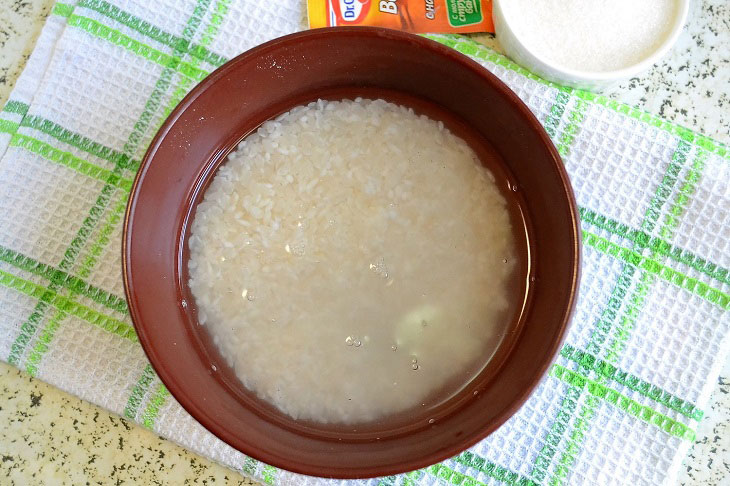 2. Bring water to a boil in a heavy bottomed saucepan and add the washed rice. From the moment of boiling, cook for about 10-12 minutes over medium heat.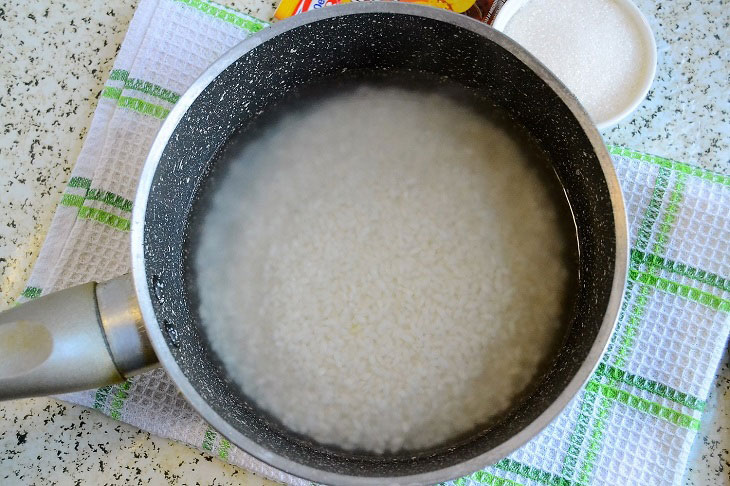 3. At this point, the rice will almost absorb all the water and become quite soft.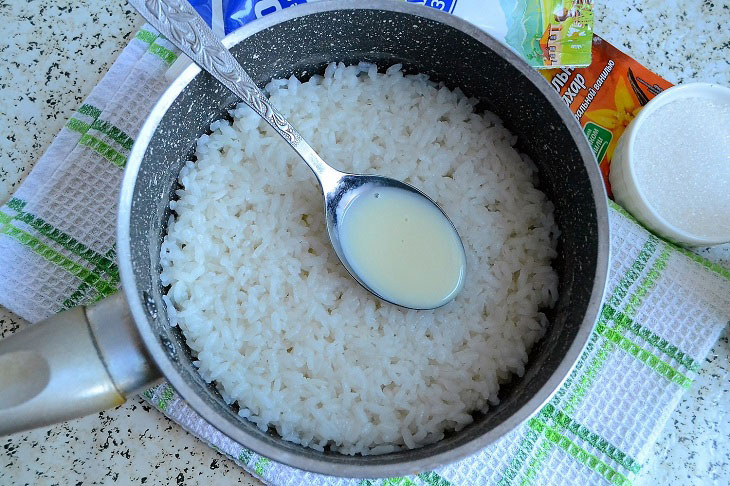 4. Pour milk into the saucepan, add condensed milk and continue to cook the porridge for another 10 minutes at low heat, stirring occasionally so that nothing burns. A couple of minutes before the end of cooking, add sugar and vanilla sugar. We taste and adjust in the right direction, if necessary.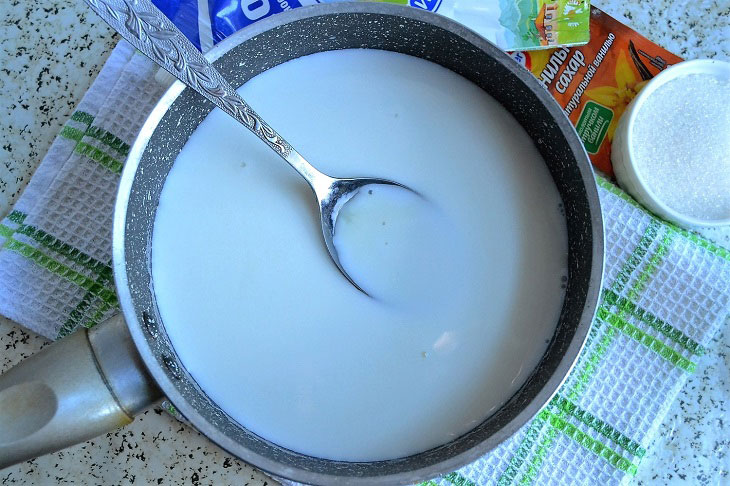 5. Remove the saucepan with porridge from the stove, add half the butter according to the recipe and lightly mix the porridge with a spoon.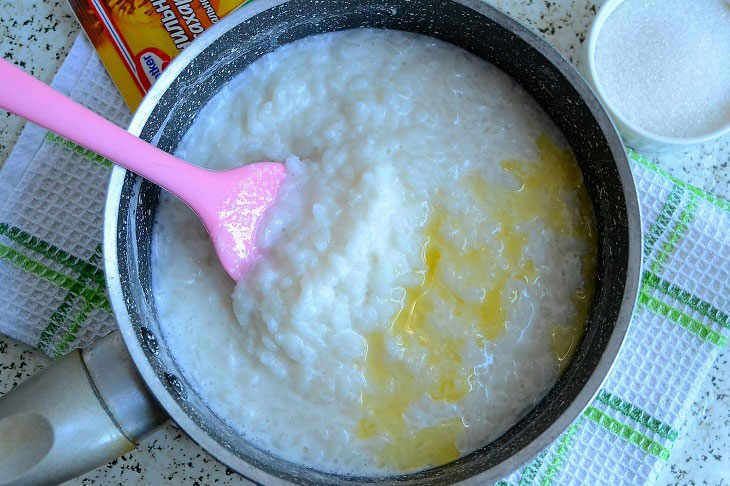 6. We cover the saucepan with a lid, wrap it with a thick towel on top and leave it in this state for 15 minutes so that our porridge sweats and reaches full readiness.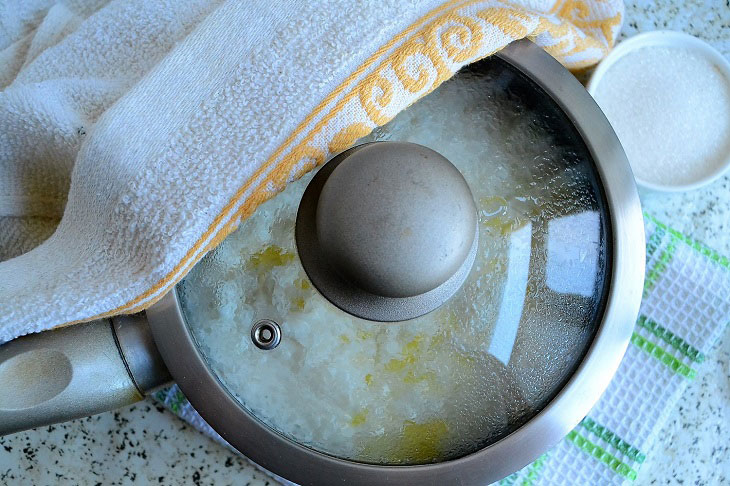 7. Rice porridge with condensed milk is ready. Serve it immediately to the table hot, watering with additional melted butter.
The porridge turns out viscous, very tender and tasty! If you like thinner porridge, then you can take a little more milk than indicated in the recipe. If desired, fresh berries or dried fruits can be added to such a porridge – it will turn out even tastier.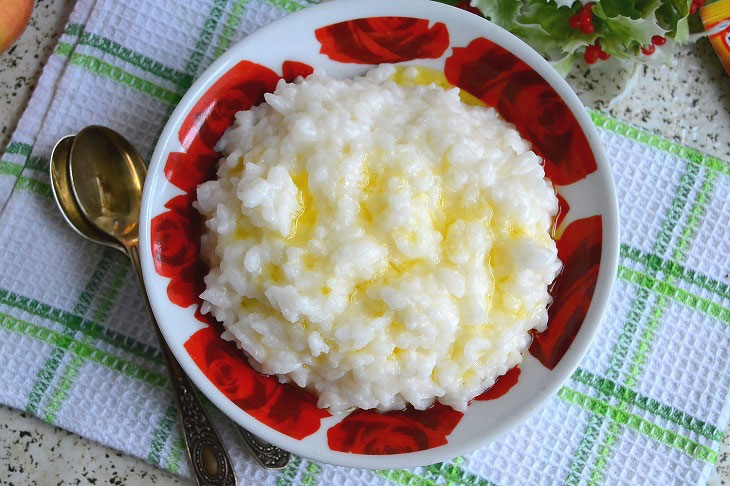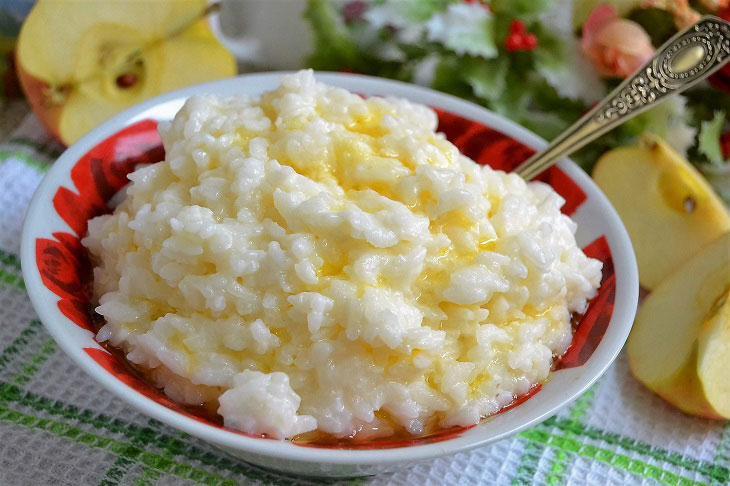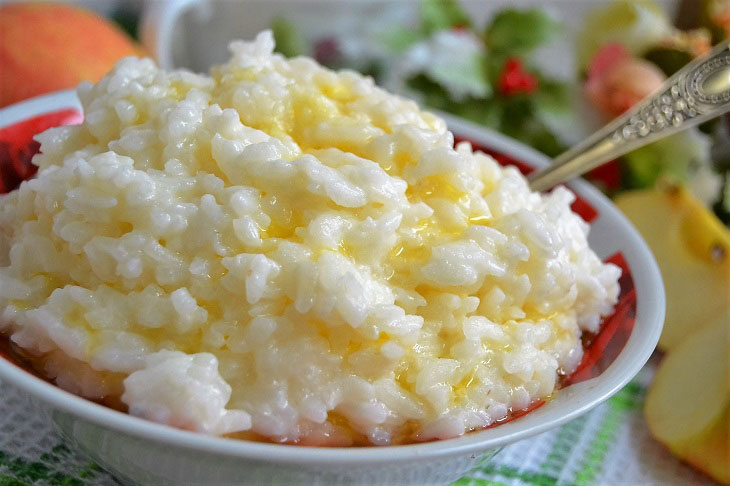 Bon appetit!