Zucchini roll with carrots and onions is a hearty and beautiful appetizer that can be prepared both for every day and for the festive table. The technology is very simple and does not require expensive ingredients. In the season of fresh vegetables, preparing such a roll is not difficult.
Ingredients:
Zucchini – 3 pcs. (550-600 g).
Chicken eggs – 3 pcs.
Wheat flour – 100-120 g.
Salt – to taste.
Ground black pepper – 2-3 pinches.
Stuffing No1:
Onion – 1 pc.
Carrots (large) – 1 pc.
Salt, pepper – to taste.
Vegetable oil – for frying.
Stuffing #2:
Cottage cheese – 250 g.
Cottage cheese – 2-3 tbsp. l.
Garlic – 2-3 tbsp. l.
Garlic – 5-6 sprigs.
Spices – to taste.
How to cook:
1. Peel carrots and onions. Rinse the vegetables thoroughly and pat dry with a paper towel. Grate the carrot on a coarse grater, cut the onion into cubes.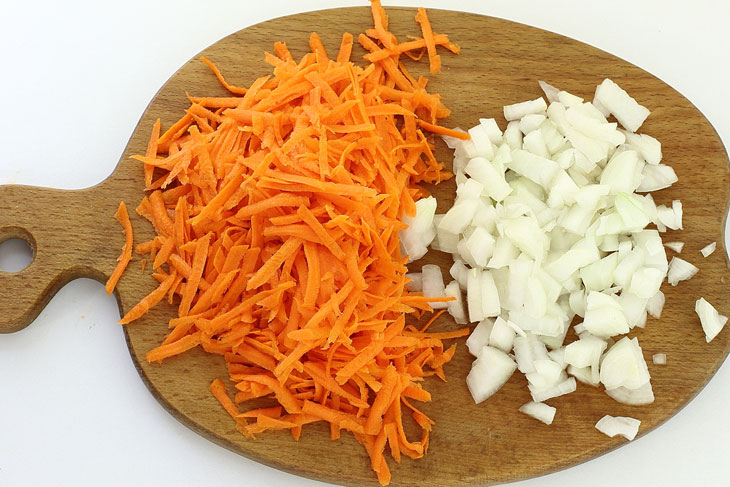 2. Heat unflavored oil in a deep frying pan. Add carrot and onion. Stirring, fry over low heat for 8-10 minutes until soft. Season with pepper and salt to taste. Cool the finished carrot filling to room temperature.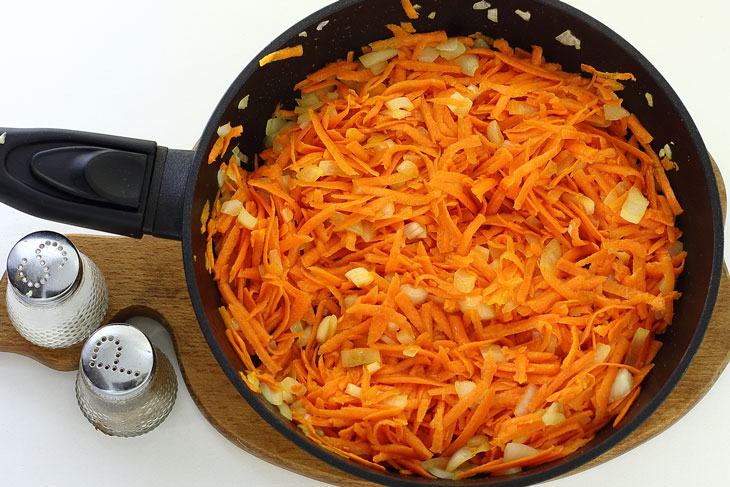 3. Now prepare the second filling. Mix cottage cheese with mayonnaise until smooth.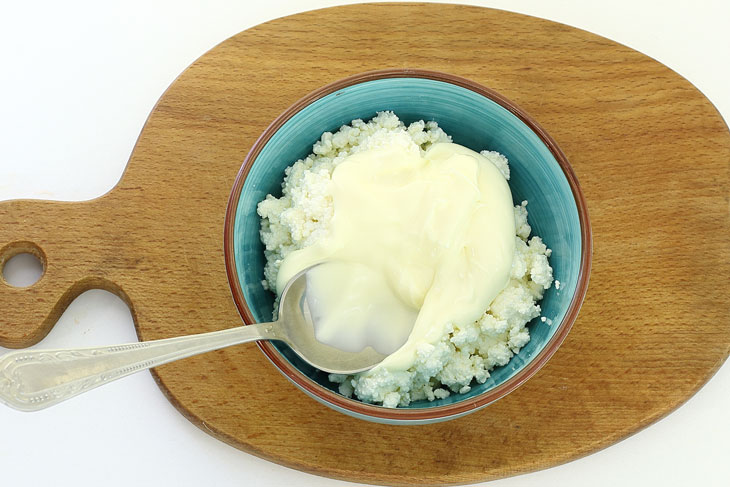 4. Peel the garlic and pass through a press. Rinse greens and pat dry. Cut finely. Add both ingredients to curd. Salt and pepper to taste. Stir.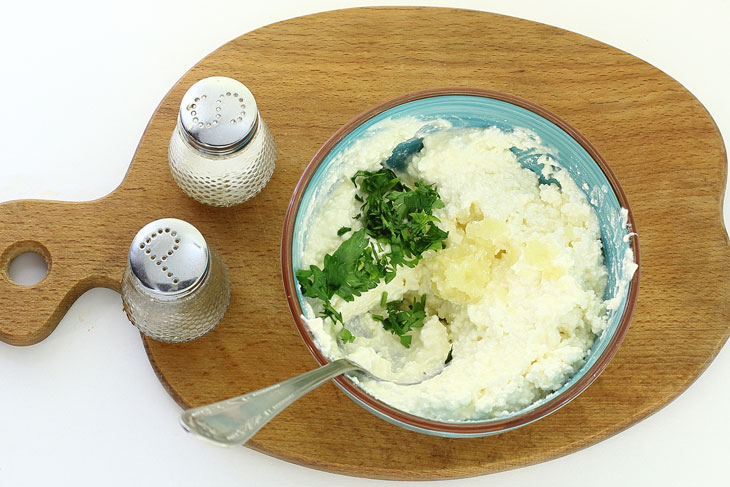 5. Rinse the zucchini. Trim the ponytails on both sides. Grind on a coarse grater. Season with salt to taste and mix well. Leave on for 15-25 minutes.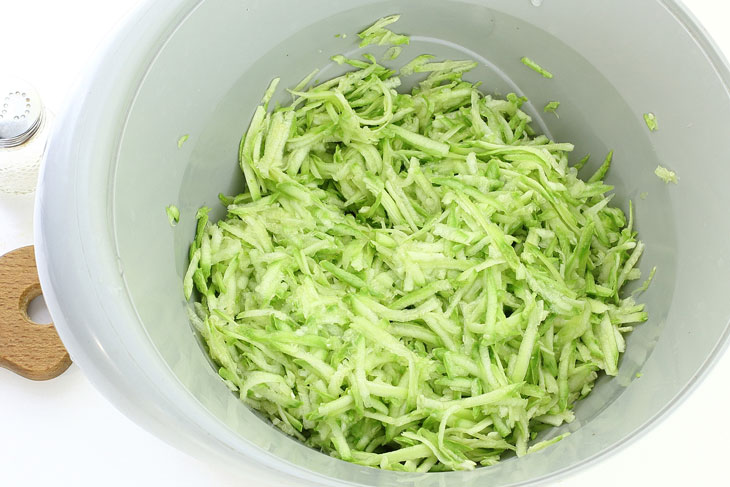 6. Squeeze the zucchini straw from the resulting juice. Whisk in the eggs and mix well.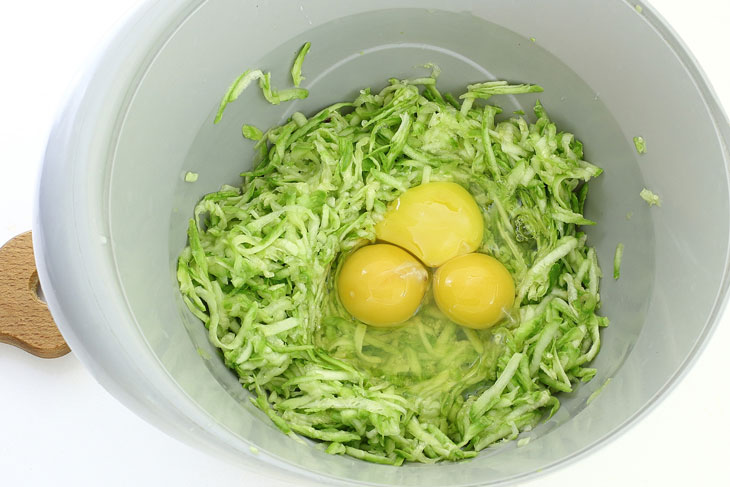 7. Pour in the sifted flour. Stir. Salt and pepper if necessary.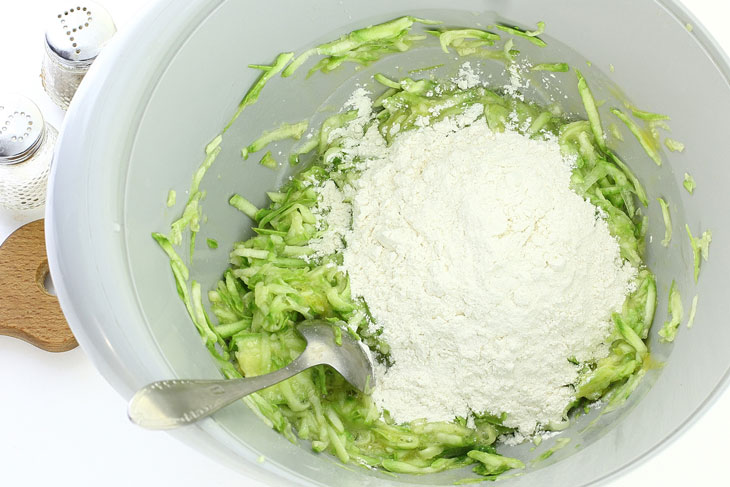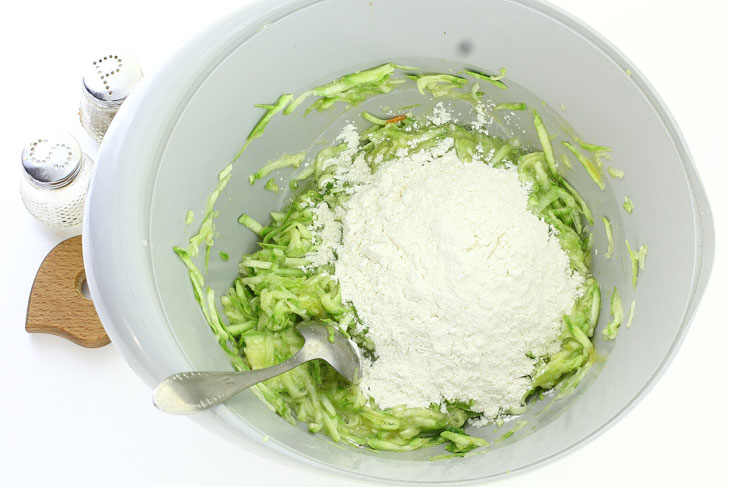 8. Line a baking sheet with good quality parchment paper. Lubricate with unscented oil. Spread the zucchini dough and flatten into a thin rectangular layer. Preheat the oven to 180 degrees. Send to a hot oven for 20-30 minutes. When baking, focus on your oven.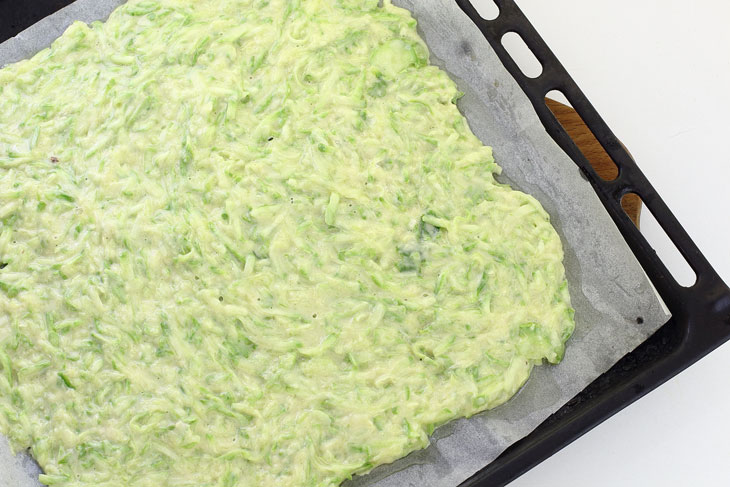 9. Turn onto a board and carefully remove the parchment. Cool down.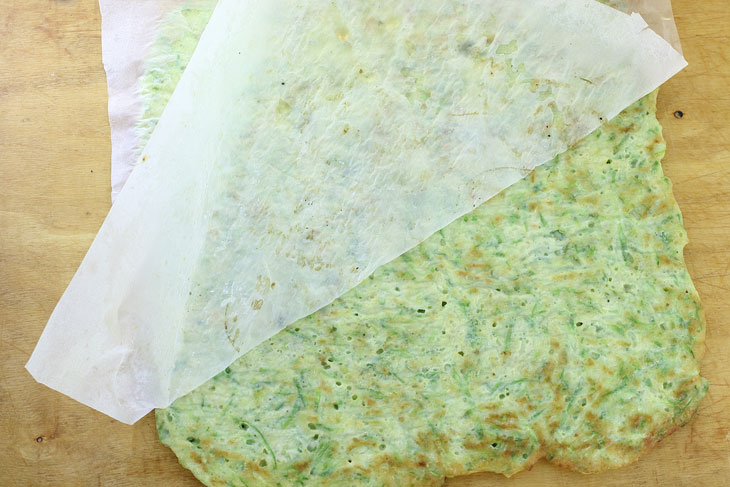 10. Lubricate the cooled zucchini layer with the curd filling.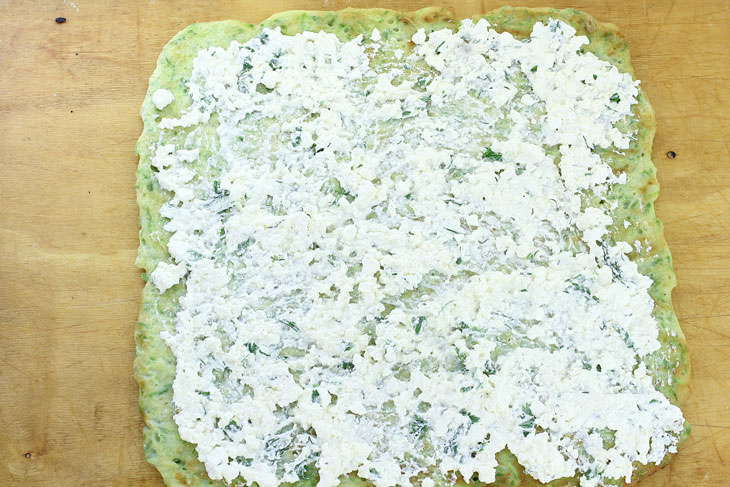 11. Spread the carrot filling on top.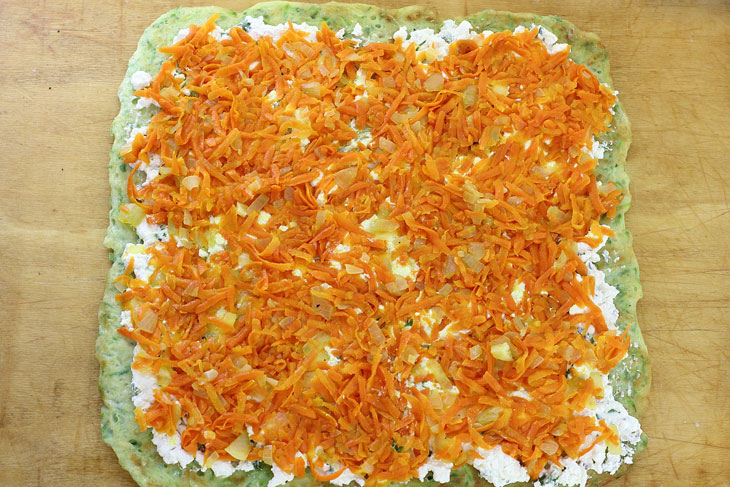 12. Roll into a roll. Wrap in cling film and refrigerate for 2-3 hours.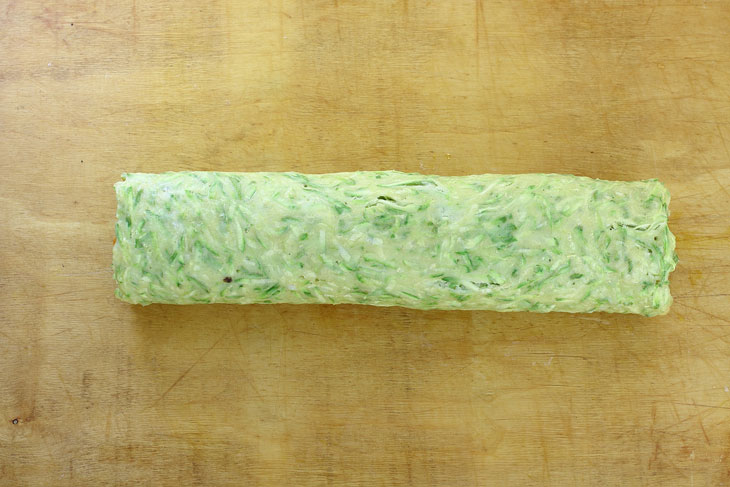 Garnish with thinly sliced ​​tomatoes and mayonnaise, if desired.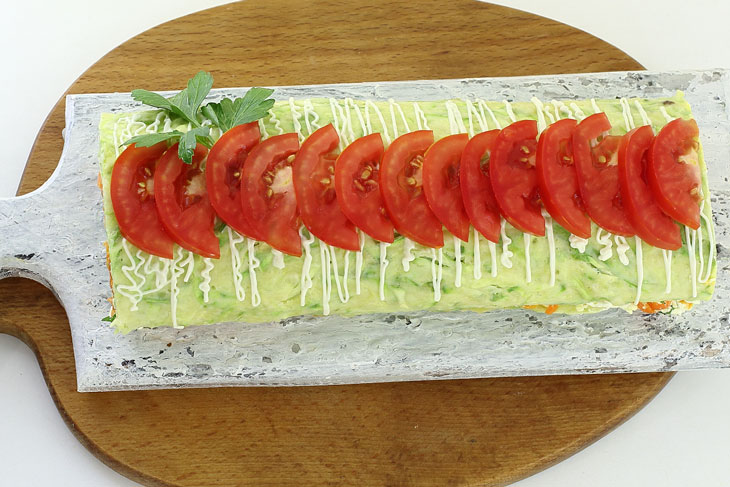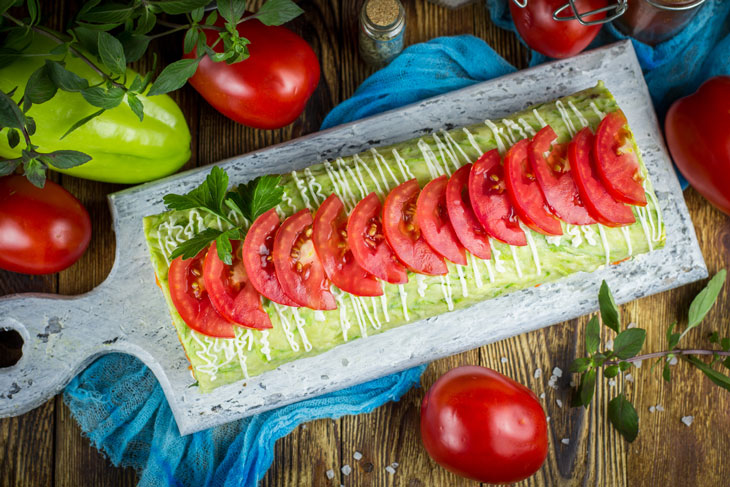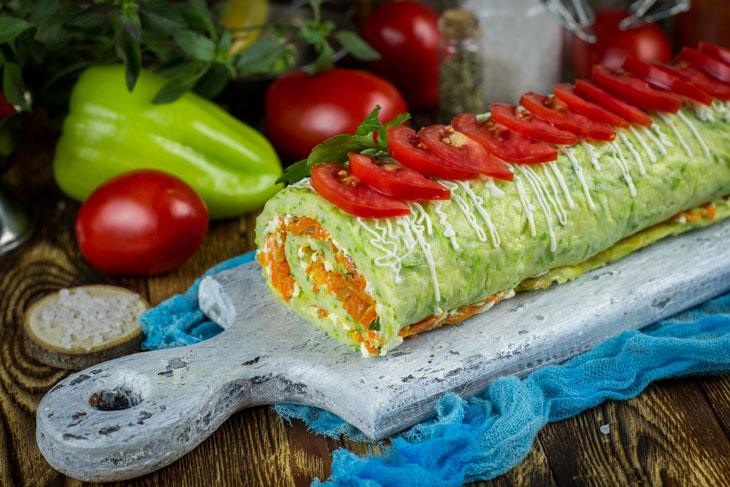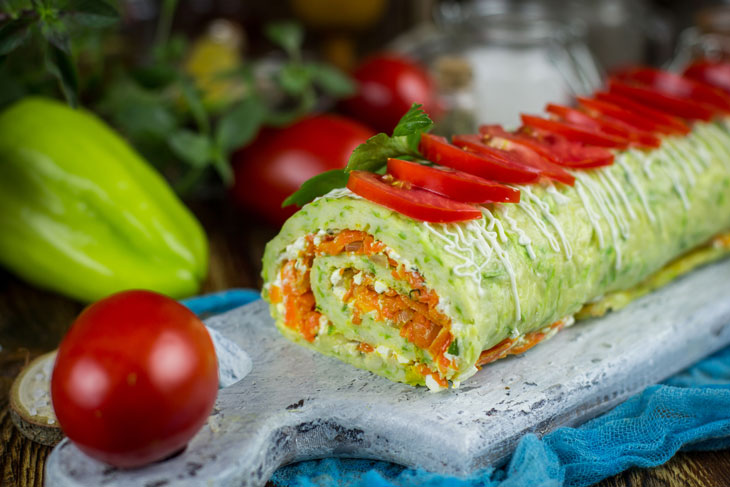 Enjoy your meal!