A fried egg in a flower can be safely prepared for children for breakfast. It turns out the dish is quite interesting in appearance and unusual. To prepare this yummy, it is best to use a homemade chicken egg. Tomatoes are now, unfortunately, only greenhouse, so use those that are on sale. In the summer, of course, buy homemade tomatoes and better pink, they are much tastier.
Serve a fried egg in a flower on a serving dish. You need to fry it in a pan with a Teflon coating. However, you can also cook it in the oven using a silicone mold with a diameter of approximately 10 cm for this purpose.
Ingredients:
Egg – 1 pc.
Tomato – ¼ pcs.
Salt – 1 pinch.
Ground black pepper – to taste (this ingredient can be omitted if the dish is being prepared for a child).
Vegetable oil – for frying.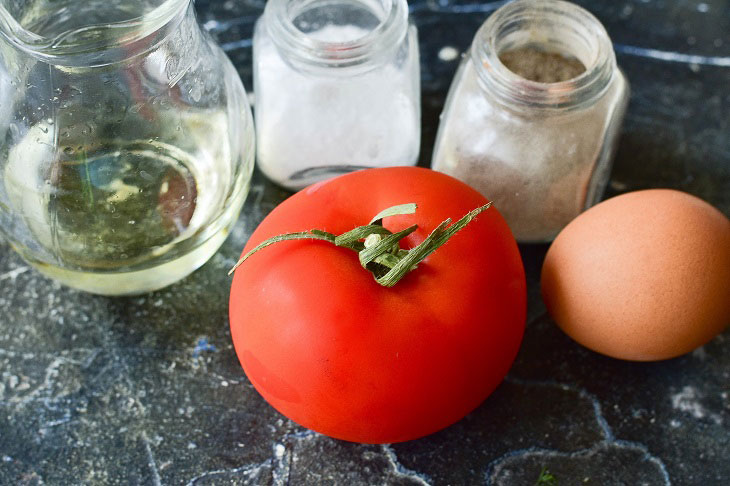 How to cook:
1. Wash the tomato, cut it into pieces. It only takes one piece to prepare the dish.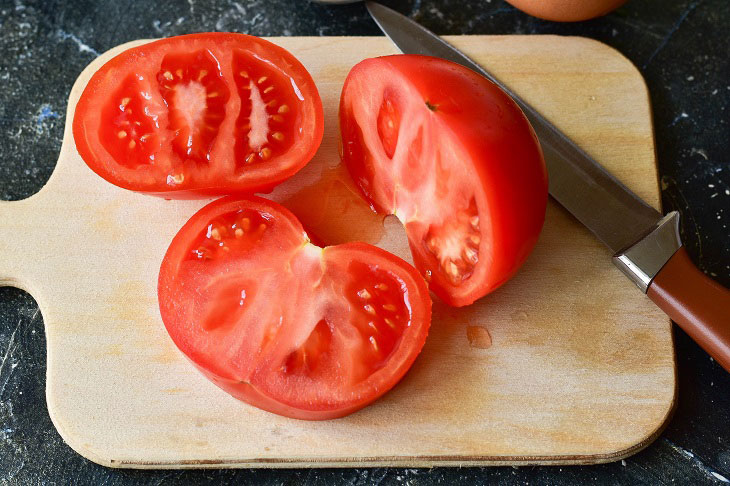 2. Using a special cutting, squeeze out the flower.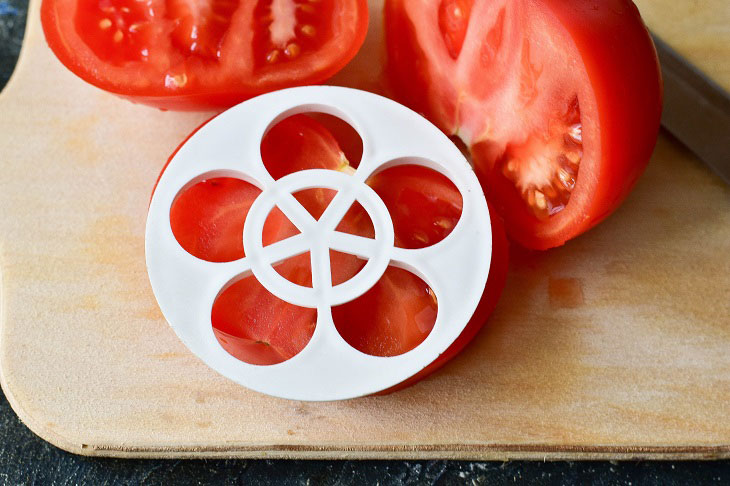 3. This is how it should turn out. If there is no such cutting, then you can cut the flower with a sharp knife.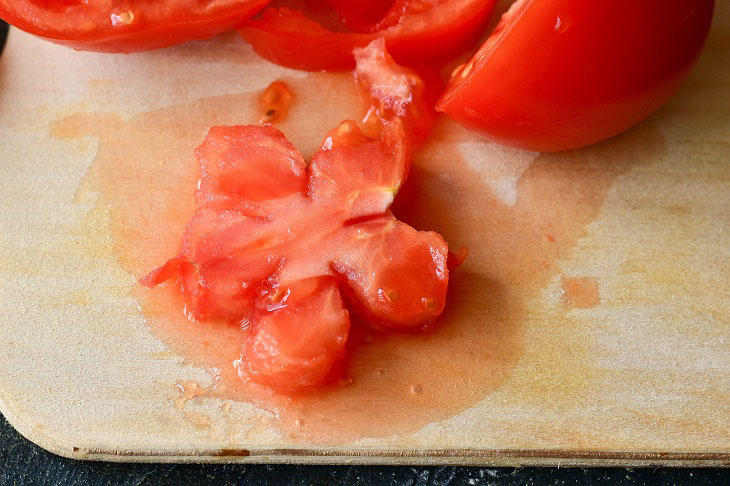 4. Pour a little vegetable oil into the pan. Lay out a flower from a tomato. Fry it in a pan until soft.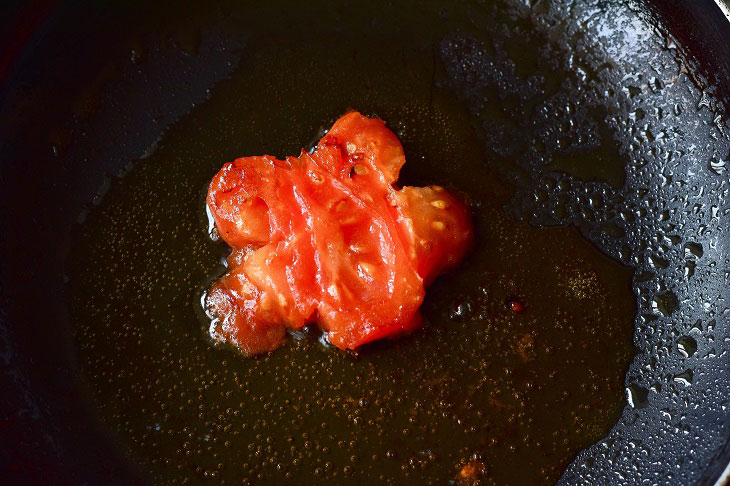 5. Then put the metal circle.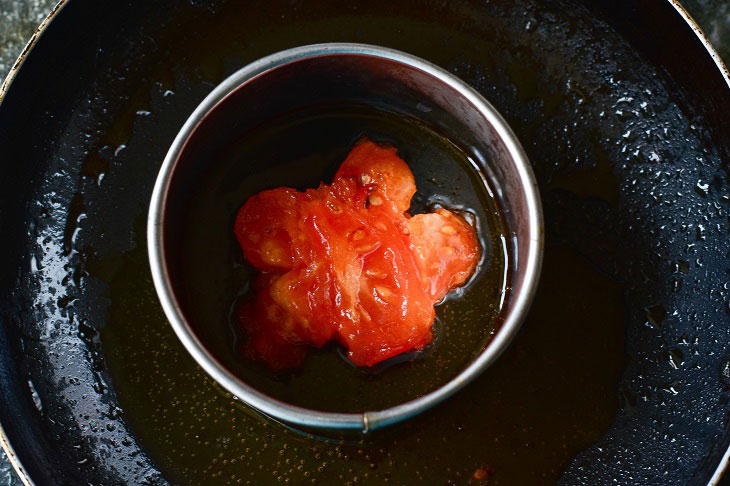 6. Beat the chicken egg into it and mix the egg a little with a fork.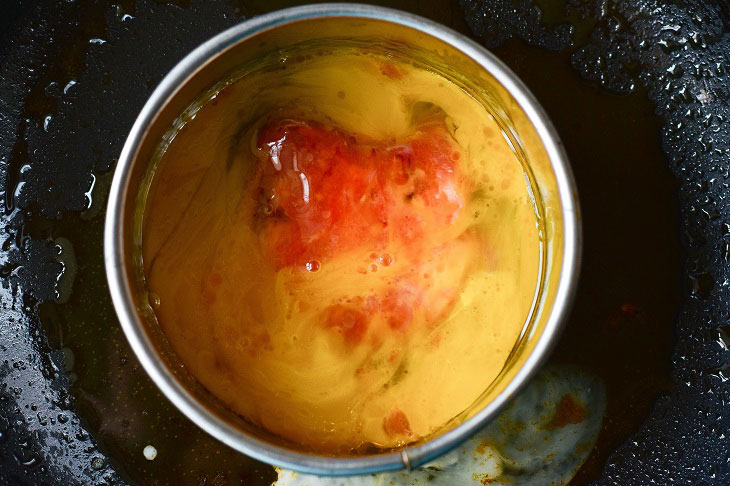 7. Add salt and ground black pepper.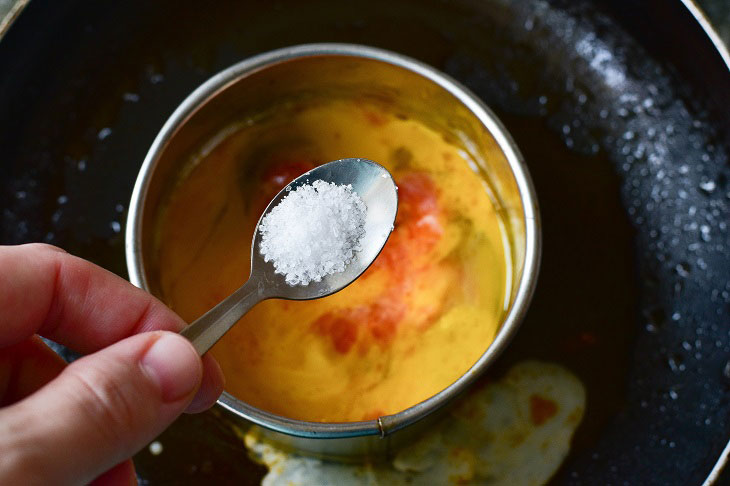 8. Now send the pan to moderate heat, be sure to cover it with a lid. Fry the egg until d1.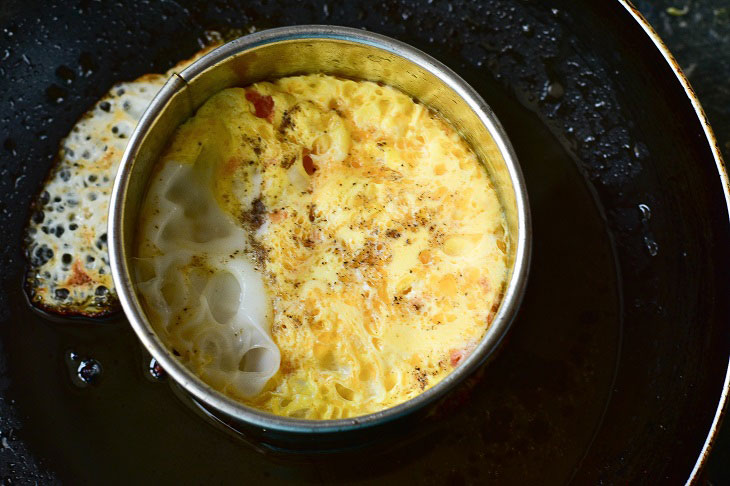 9. Transfer the finished egg to a plate, turning it over so that the tomato flower is on top. Garnish the dish with parsley leaves.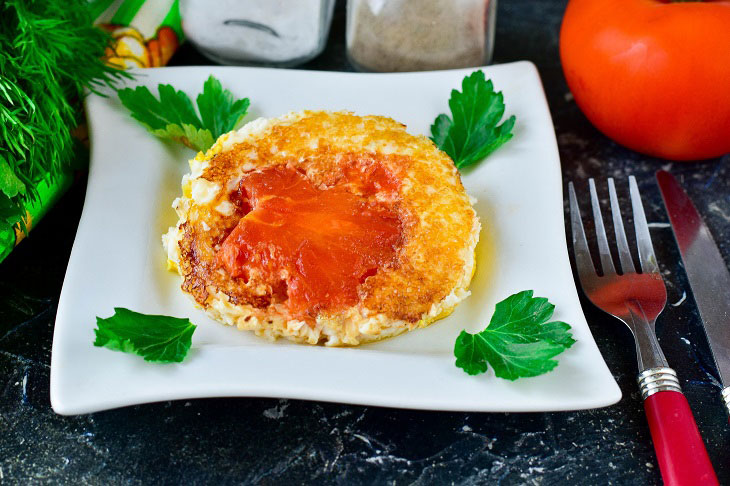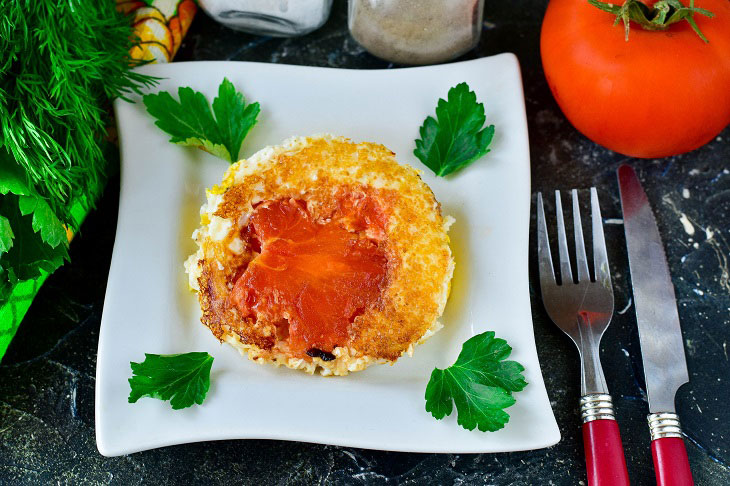 Enjoy your meal!