Berlin salad with ham and cheese turns out to be tasty and satisfying, and if you add spicy mustard, then it's also spicy. You can use any ham – chicken, turkey, pork. Instead of chicken eggs, you can use quail eggs – you will need to take 5-6 of them and cut them into quarters.
For a brighter and more unusual taste, you can use hard cheese with additives in the form of herbs, spices, nuts.
Ingredients:
Ham – 140 g.
Cucumber (small) – 1 pc.
Chicken eggs – 2 pcs.
Hard cheese – 50 g.
Sour cream – 30 ml.
Mustard – 5 ml.
Potatoes – 2 pcs.
Salt – 2 pinches.
Fresh dill – 4-5 sprigs.
How to cook:
1. Prepare all the components for the salad – measure the right amount of cheese, ham, sour cream. Wash fresh cucumber. Boil eggs and potatoes.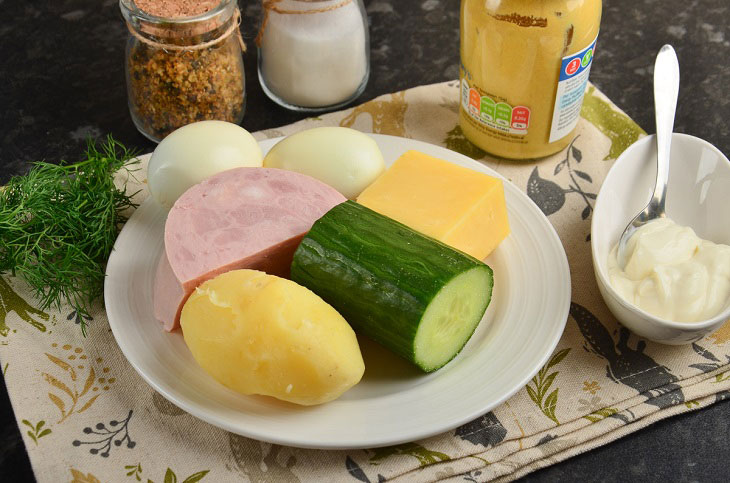 2. Remove the shell from the ham (if any), crumble into small cubes and pour into a salad bowl.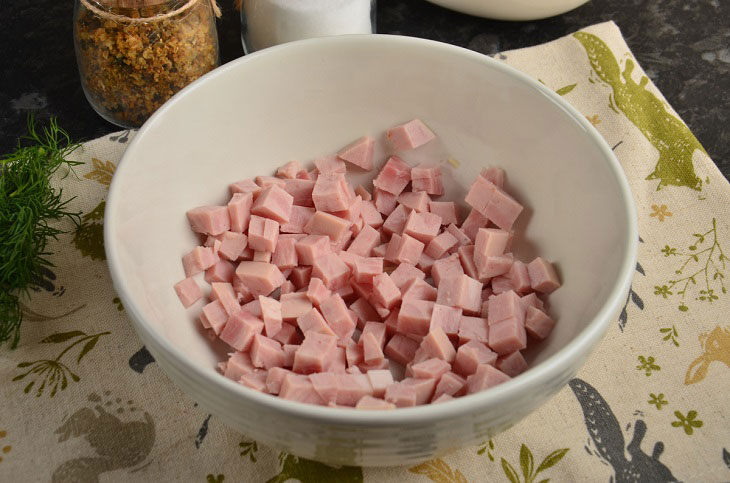 3. Also chop the fresh cucumber into small cubes and send to the salad bowl.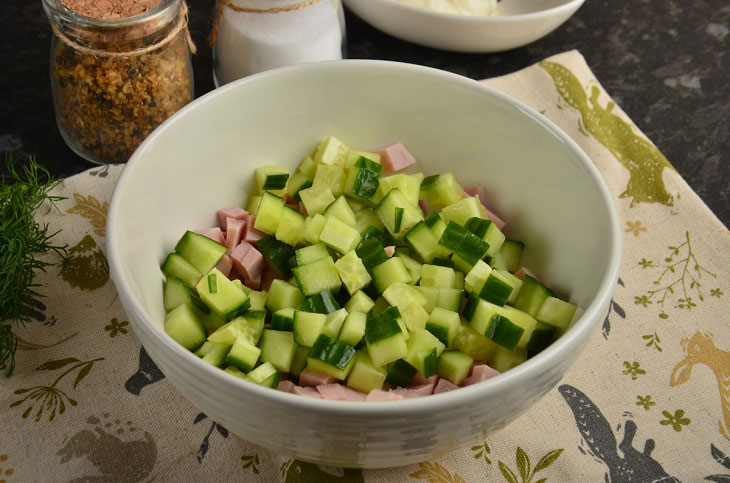 4. Cut the boiled potatoes into small cubes, put them in a bowl with the rest of the products.
So that the peel is easily removed from the potatoes, immediately after cooking, you need to put it in cold water.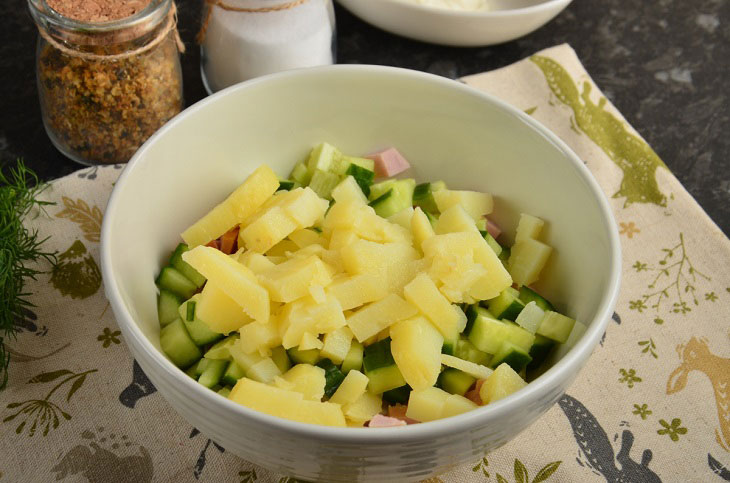 5. Divide hard-boiled chicken eggs into proteins and yolks. Squirrels cut into small cubes, send to a container.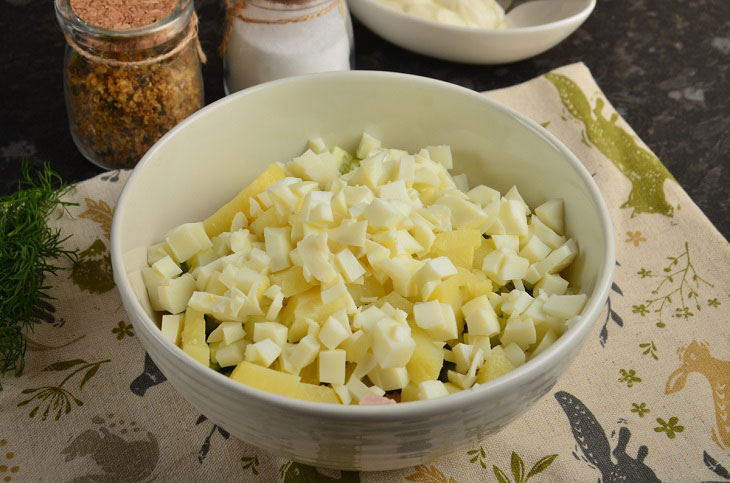 6. For the salad, you need to make a dressing. Put the yolks in a bowl and mash with a fork. Add sour cream and mustard to them.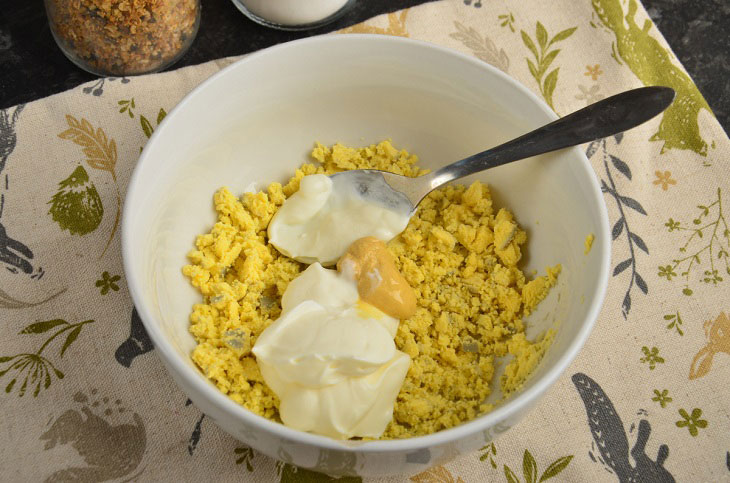 7. Finely chop the dill and put in a bowl, mix everything.
If the sour cream is greasy and the dressing is too thick, you can add 20-30 ml of boiled water.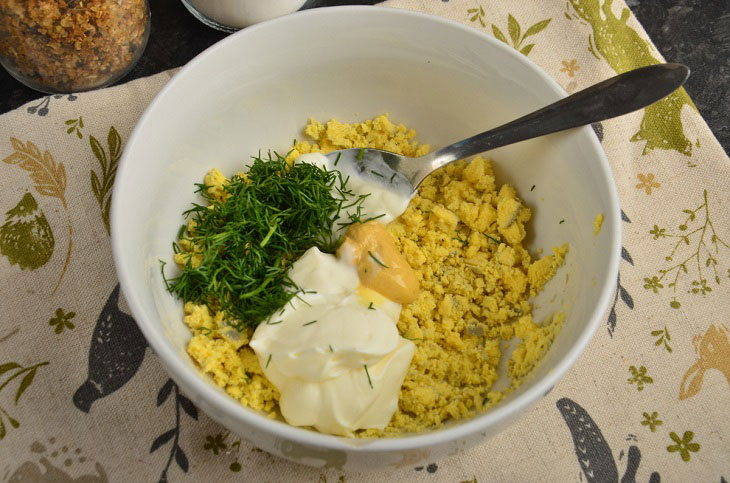 8. Transfer the finished dressing to a salad bowl.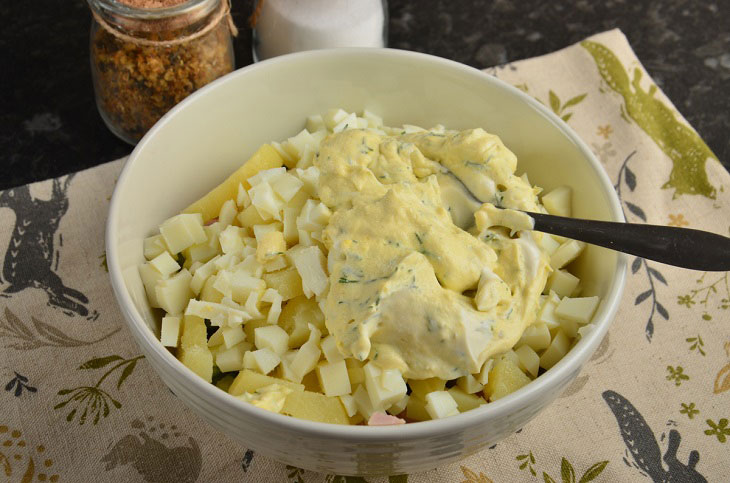 9. Grind hard cheese with a large or small grater, send to a container. Salt, add spices to taste and mix.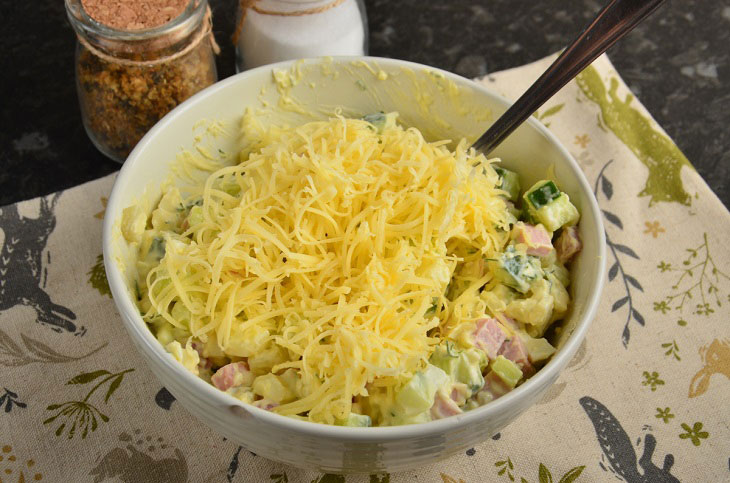 The dish is ready and can be served immediately. Before serving, you can add a sprig of parsley to each serving.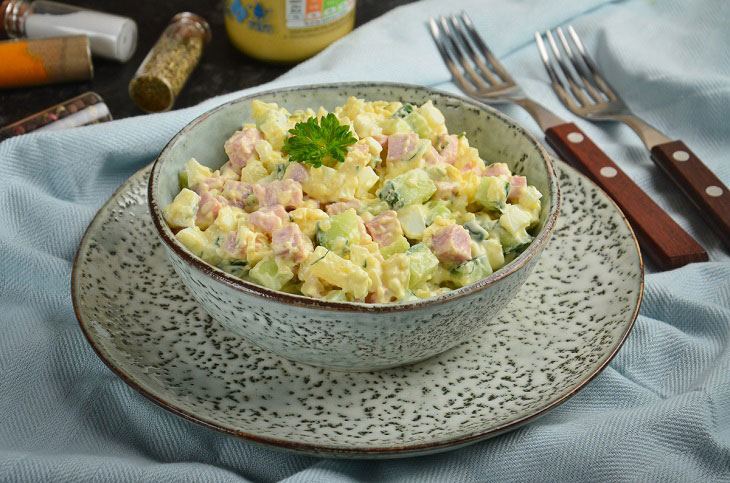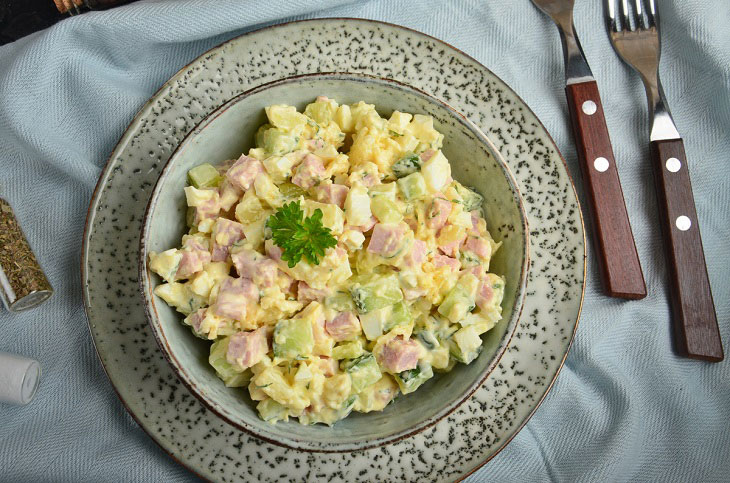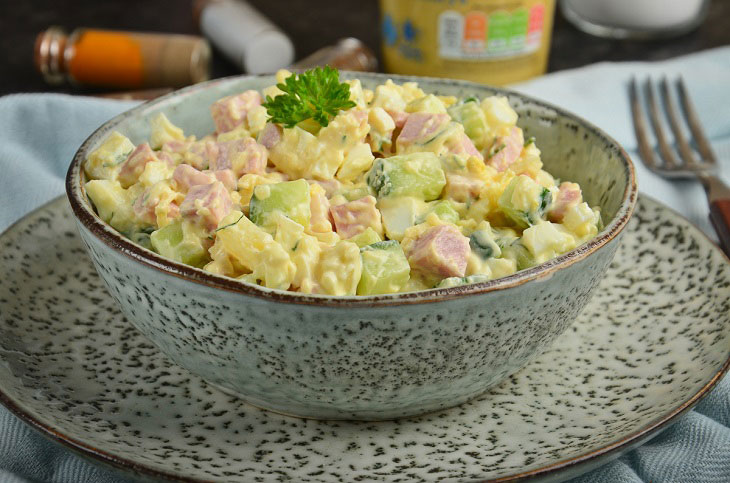 Enjoy your meal!