Salads are the first treat on the festive table. Every guest wants to taste something new and interesting. We bring to your attention the original recipe for puff salad "Samarkand" – a hearty and tasty dish.
If you have crab sticks and canned peas in your stocks, then consider half the battle d1. Crab sticks are loved by many, and peas will make the salad more nutritious. Canned peas make a great addition to any salad, pairing well with many ingredients. Also for the salad "Samarkand" you will need processed cheese, eggs and boiled rice. If you boil rice and eggs in advance, then the preparation of the salad will be halved.
We hope this recipe will be useful to you and useful for the holiday menu.
Ingredients:
Crab sticks – 80 g.
Rice round – 70 g.
Canned green peas – 80 g.
Processed cheese – 100 g.
Mayonnaise – 80 g.
Chicken eggs – 2 pcs.
Greens – for decoration.
Salt, black pepper – to taste.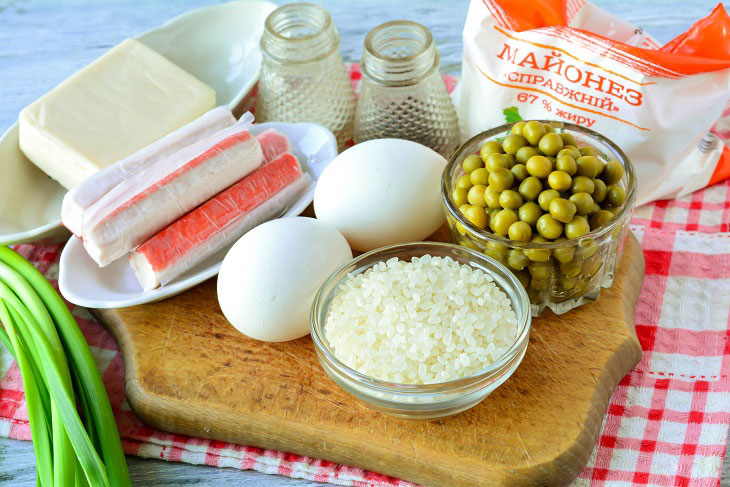 How to cook:
1. Boil rice in boiling salted water for 20 minutes. Then cool completely. If after cooking the liquid remains in the rice, just drain it.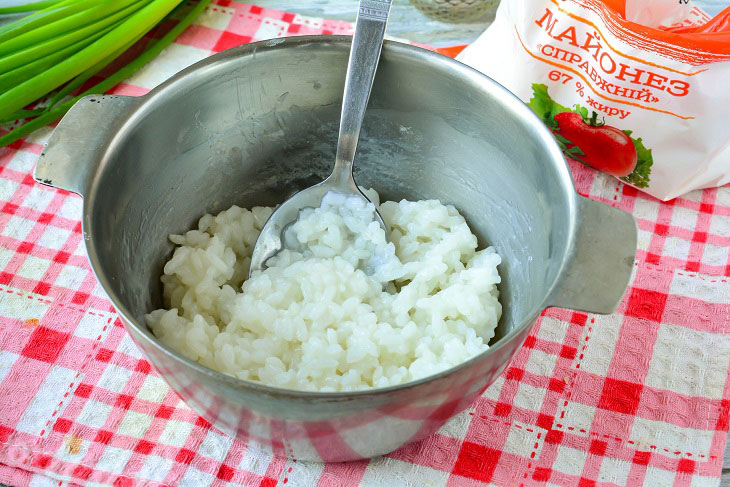 2. Grate melted cheese on a medium grater. Cheese with a classic creamy taste is great for the recipe.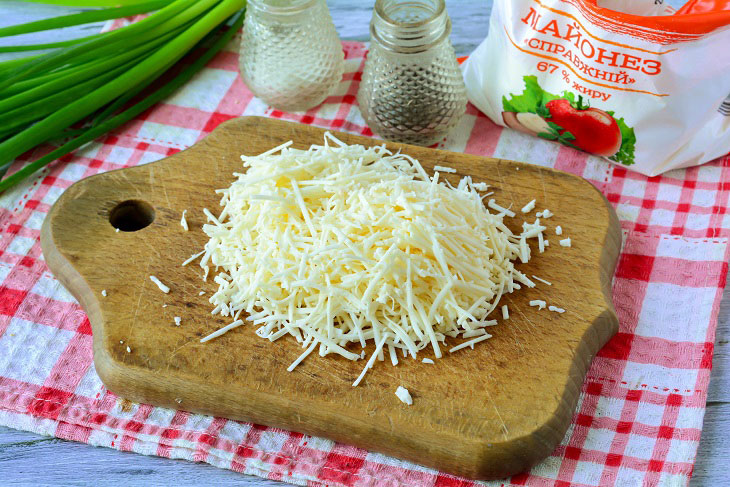 3. Start laying out the lettuce in layers, you can use a special square or round lettuce shape. The first layer is half a serving of processed cheese. Pepper this layer to taste and pour over with a little mayonnaise.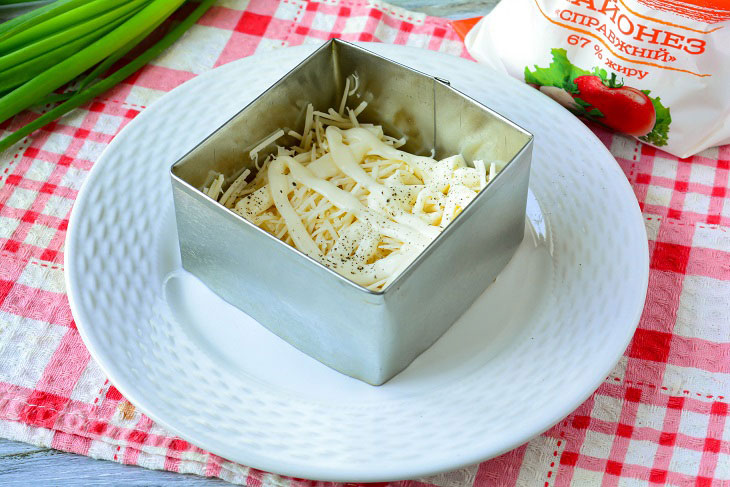 4. The second layer is Fig. Pepper as desired and sprinkle with mayonnaise.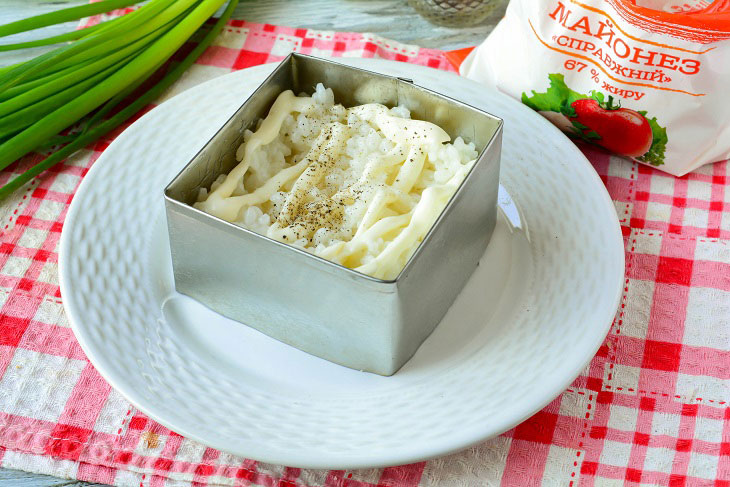 5. Grate hard-boiled eggs on a medium grater and distribute in the salad in the next layer. Salt and pepper the egg layer, pour over with mayonnaise.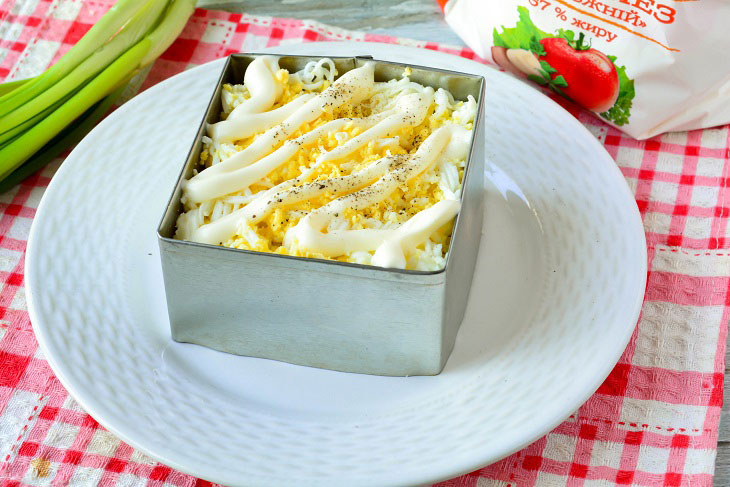 6. Then lay out a layer of canned peas and flavor it with mayonnaise.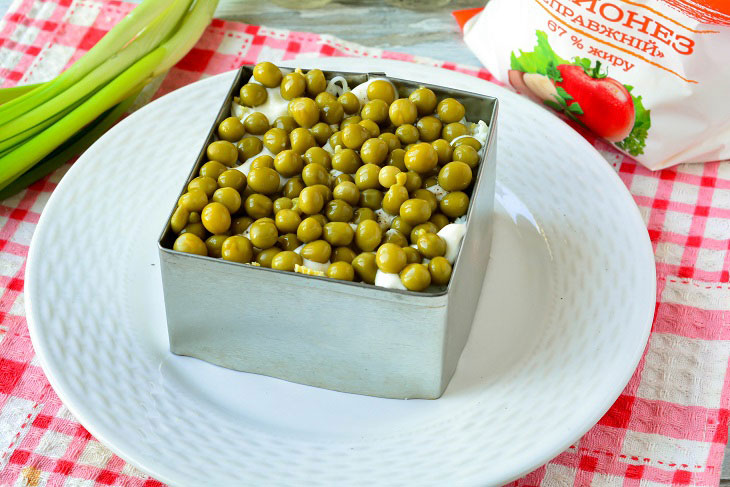 7. Next, lay out the remaining melted cheese and pour over the sauce. Pepper at will.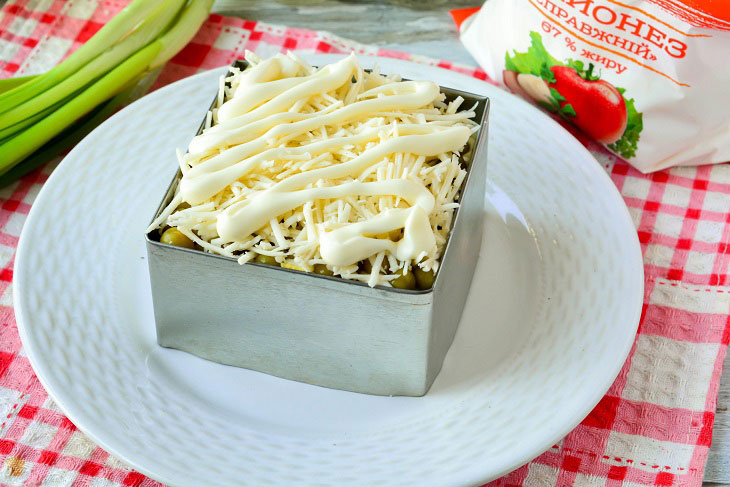 8. Cut the chilled crab sticks into medium-sized cubes.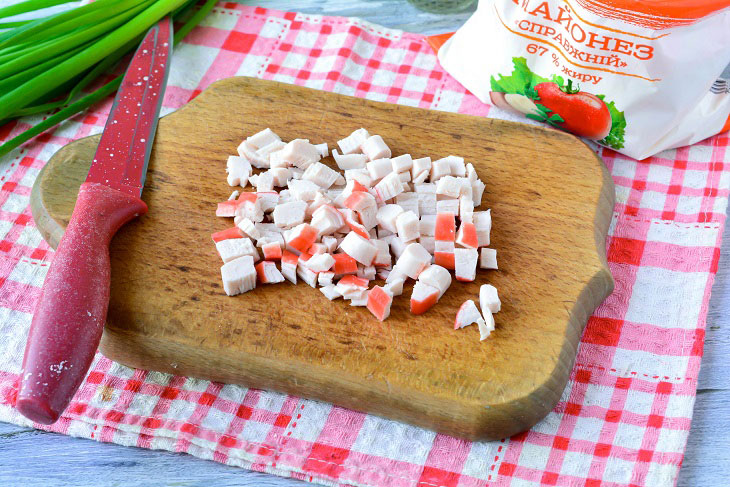 9. Now put these crab sticks in the last layer in the salad. Drizzle with mayonnaise and you're almost d1.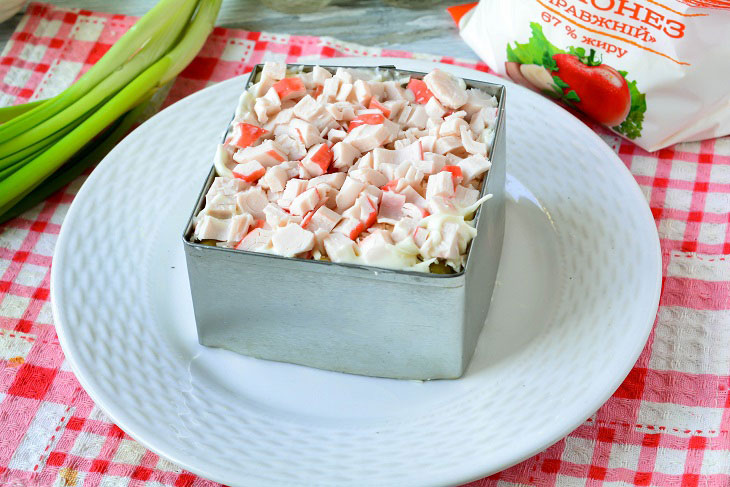 10. It remains to decorate the salad with finely chopped greens. Green onions, dill, and parsley are also suitable here.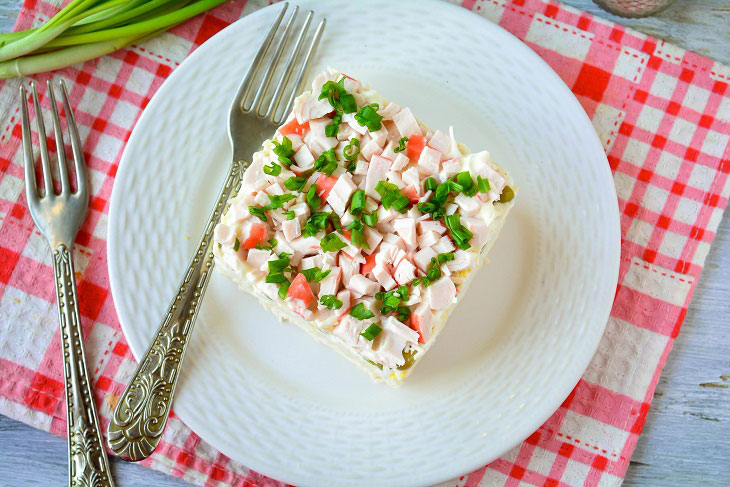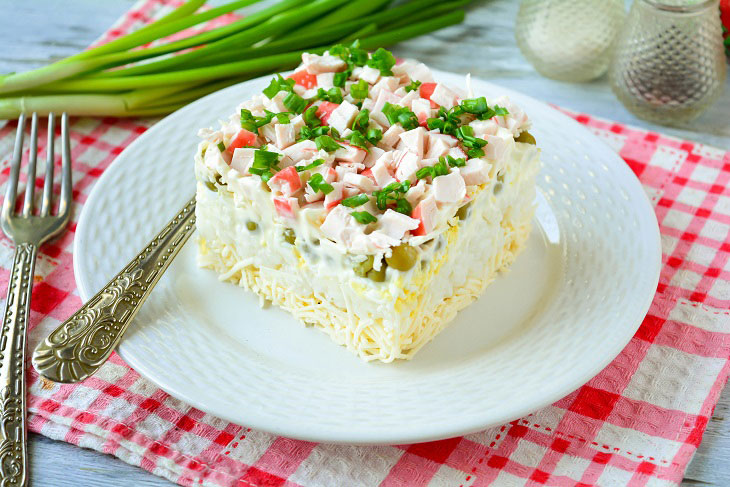 Bon appetit!