Salad "Bliss" from cucumbers should be rolled up for the winter, while this vegetable is still on sale. It turns out such a preparation is very tasty, juicy. In the winter season, it can be safely served at the table with any side dish or meat dish. Also on the festive table, it will act as an indispensable snack. The taste of the salad is so delicious that it is impossible to describe it in words. Be sure to do it.
When choosing cucumbers, you can use vegetables with absolutely any size, as they will still be cut into pieces. By the way, many people prefer to cut vegetables with a relief knife to make the workpiece look even more beautiful. Of course, such a procedure is more laborious, but if such a knife is available, then it is worth using it. In addition to cucumbers, onions are also added to the salad. It is perfectly saturated with syrup, therefore, when serving the workpiece to the table, many note that the onion has a special, unique taste.
Store the finished preservation in the cellar in a dark and rather cool place. True, the temperature there should not be minus. For storage in the apartment, the most ordinary pantry is suitable, just make sure that it has convenient shelves for storage and does not get sunlight.
Ingredients:
Cucumbers – 400-500 g.
Onion – 1 pc.
Salt – to taste.
Sugar – 2 pinches.
Peppercorns – 5-8 pcs.
Bay leaf – 1 pc.
Mustard grains – 0.5 tsp.
Mustard grains – 20 ml.
Vegetable oil – 100 ml.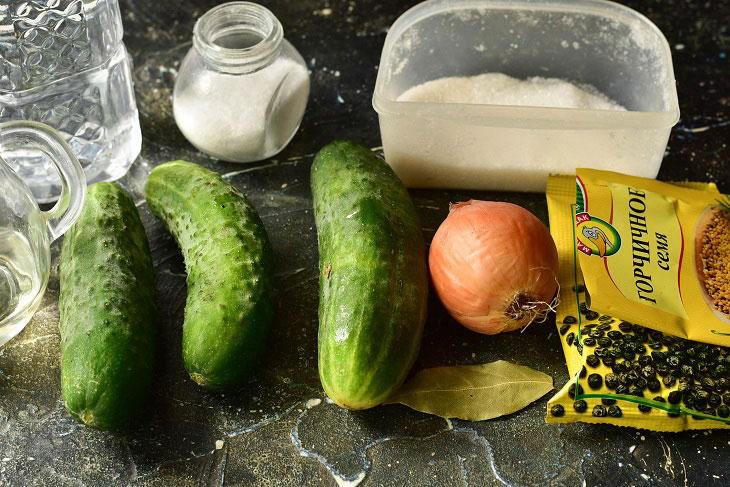 How to cook:
1. Wash the vegetables and then cut them into slices.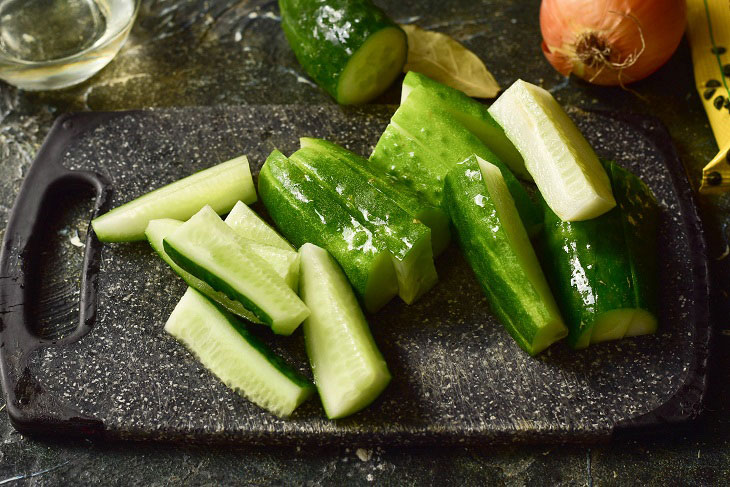 2. Put the sliced ​​cucumbers into a bowl. Add salt, sugar, peppercorns, bay leaf, mustard seeds.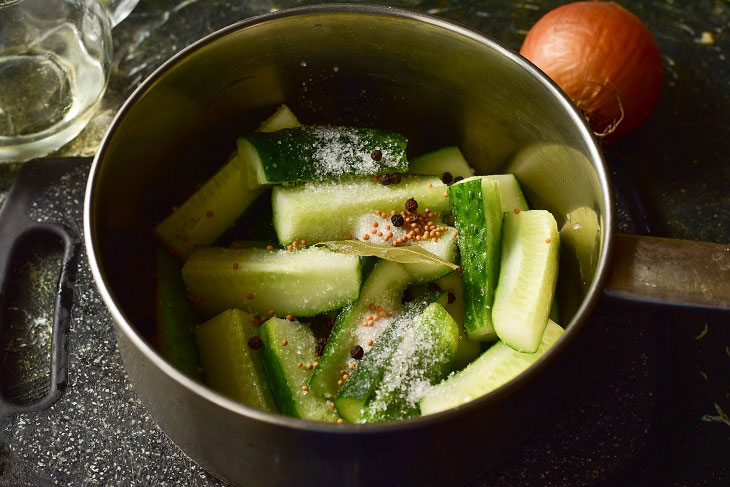 3. Pour in vegetable oil.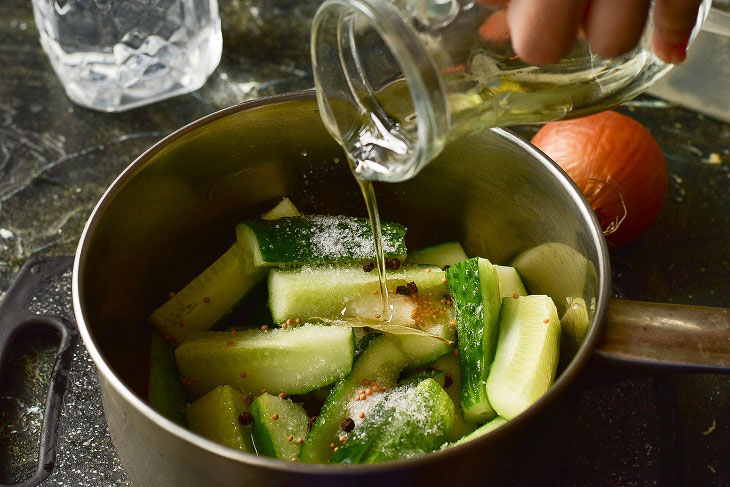 4. Pour the vinegar in there.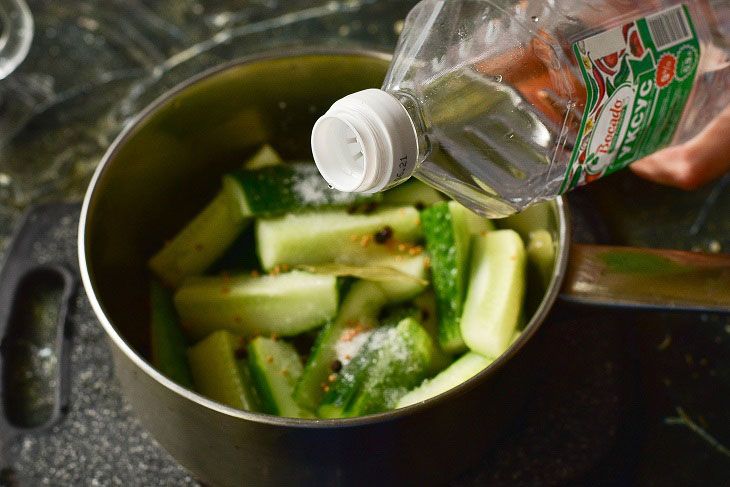 5. Leave the vegetables to stand for about 30 minutes. You can mix them periodically.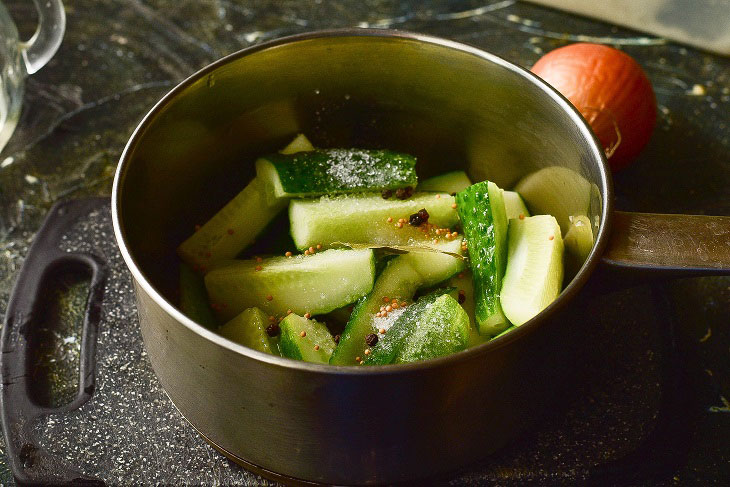 6. Cut the onion into half rings.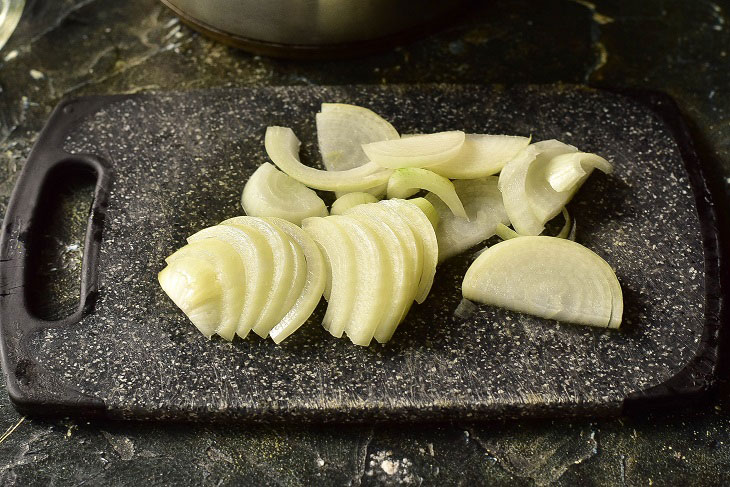 7. Put it on the cucumbers.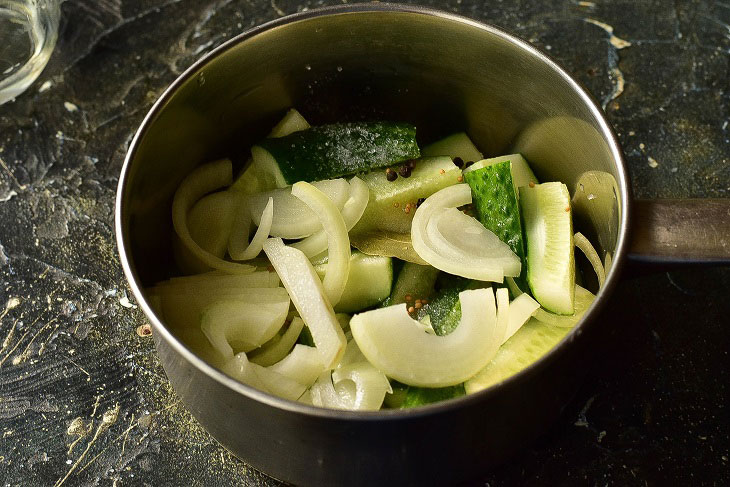 8. Send the bucket of vegetables to the fire. Boil them for 5 minutes.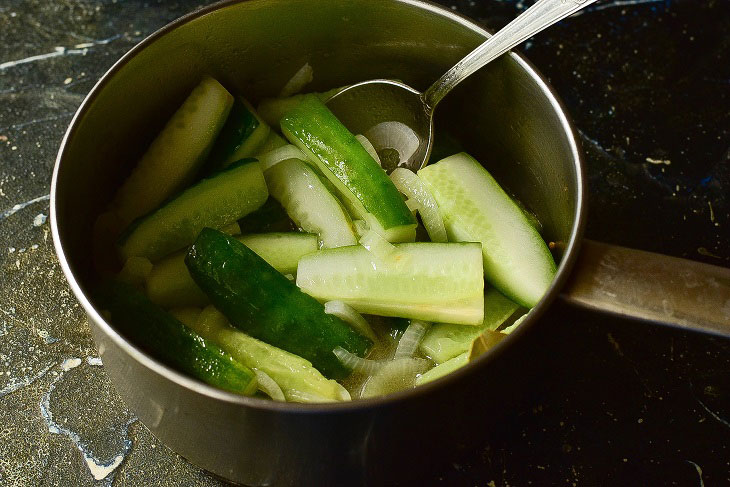 9. Now put them in a clean glass jar.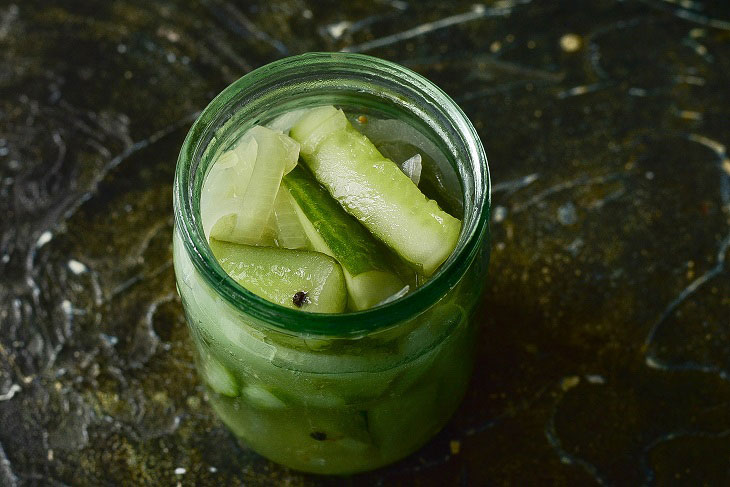 10. Cover the jar with a lid, place it in a bucket, on the bottom of which put a napkin. Pour in water. Sterilize the salad for 3-5 minutes.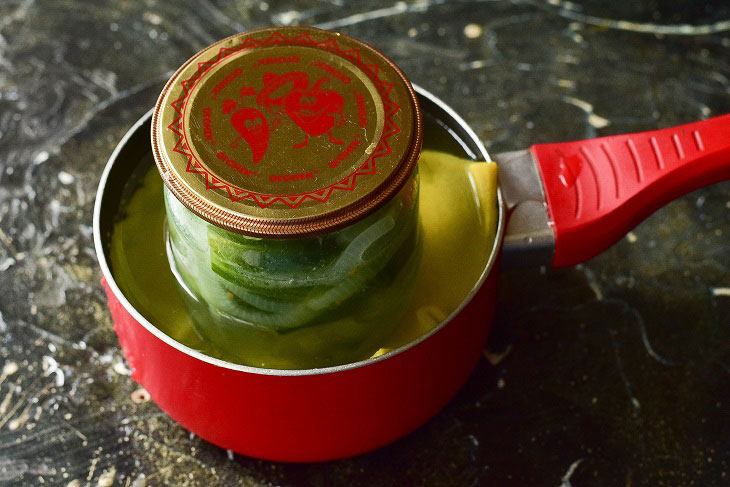 11. Now just finish rolling the jar with a lid using a special key for this.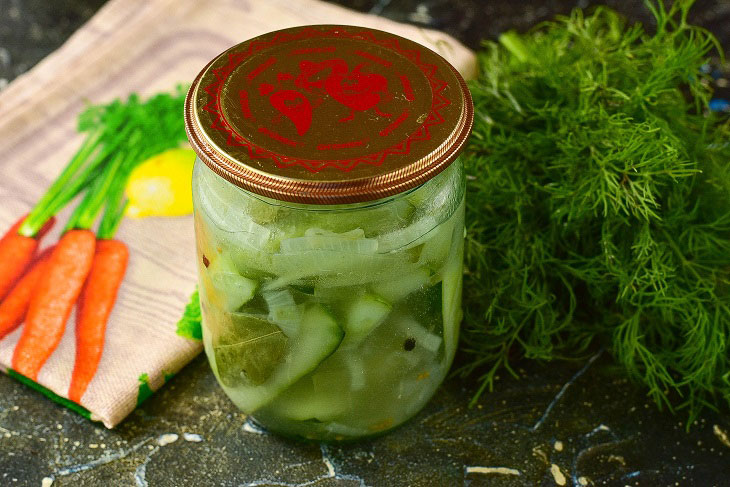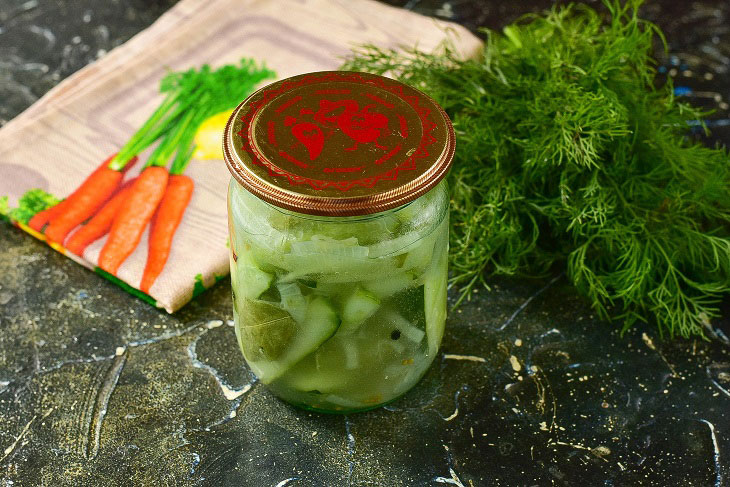 Bon appetit!