Bunito salad is a delicious salad that is quite quick and easy to prepare. Its main and main ingredient is meat, by the way, you can opt not only for chicken fillet, but also for pork. When buying hard cheese, you need to take the one that you like the most to taste. Gouda cheese was used in this recipe. Carrots for salad preparation should be taken fresh, by the way, Korean carrots are also suitable, however, with it the salad will come out somewhat different in taste.
The ready-made Bunito salad is combined with any side dishes, but it can also be served at the table as an independent snack. To make it look more festive, it should be put in a bowl on a leg or used to serve some beautiful dishes.
Ingredients:
Chicken egg – 3 pcs.
Carrot – 1 pc.
Hard cheese – 30 g.
Salt – 1 pinch.
Mayonnaise – 0.5 tbsp. l.
Chicken fillet fried or boiled – 150 g.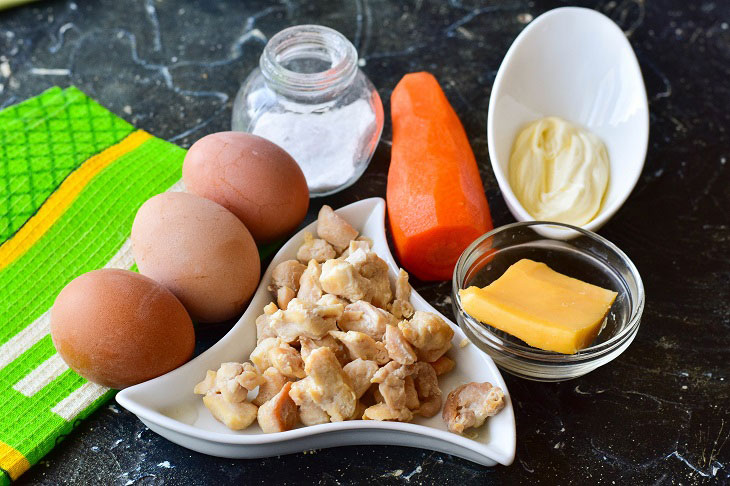 How to cook:
1. So, chicken fillet, if it is whole, cut into pieces. Fry them in a pan or boil them for 20-25 minutes. Put the meat in a bowl.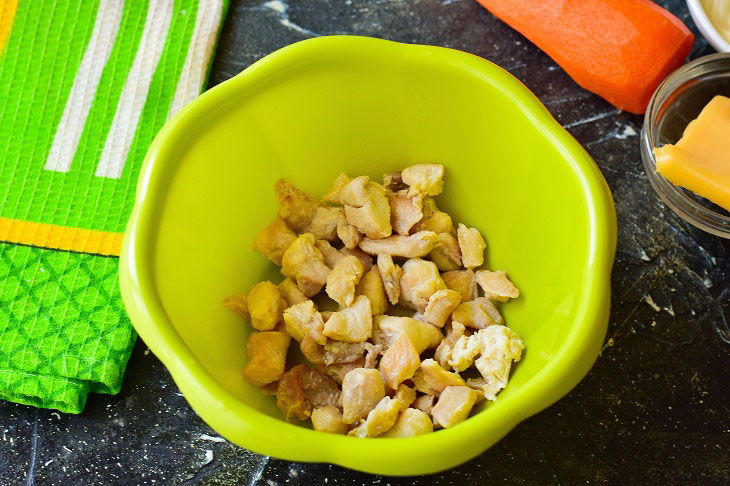 2. Boil chicken eggs for 7 minutes, then cool them, peel the shell, cut them into cubes.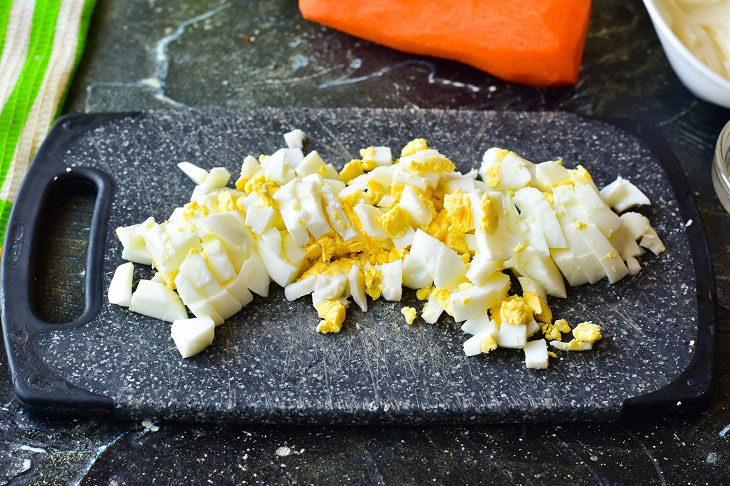 3. Now grate or cut the hard cheese into medium-sized cubes.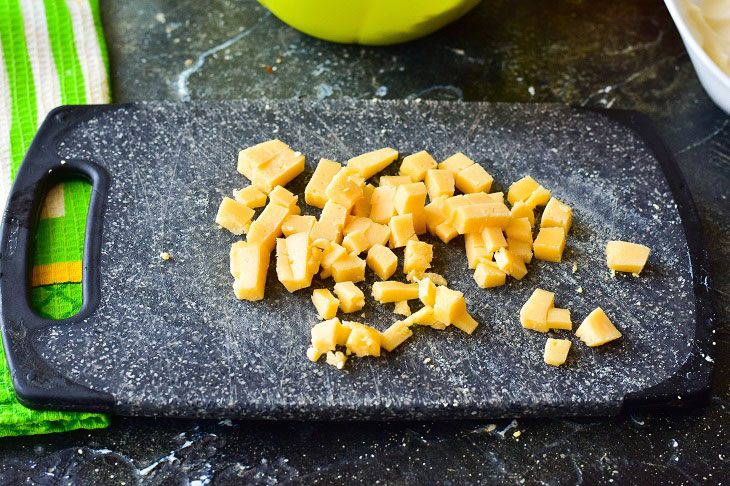 4. Put the chopped food in a deep bowl or saucepan.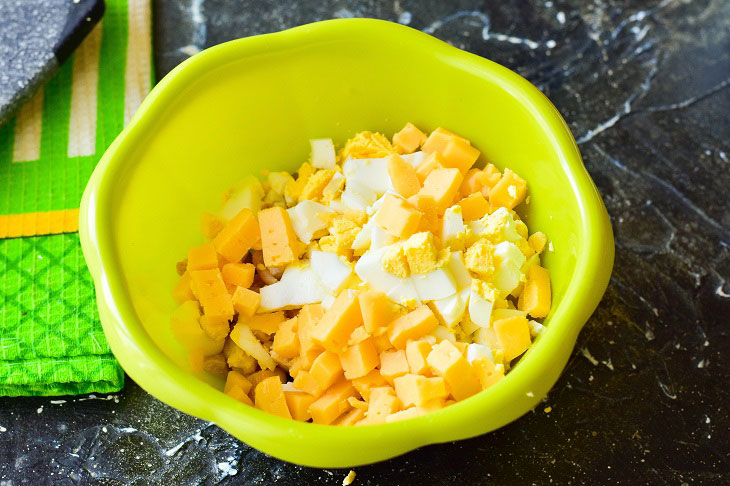 5. Grate the carrots on a coarse grater. You can use a special Korean carrot grater for this purpose.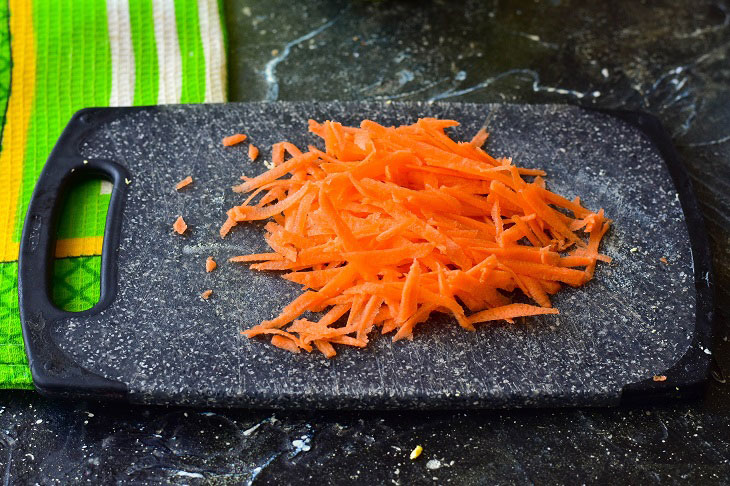 6. Put it in a bowl with the previous ingredients. Add mayonnaise. By the way, this sauce can be safely replaced with sour cream.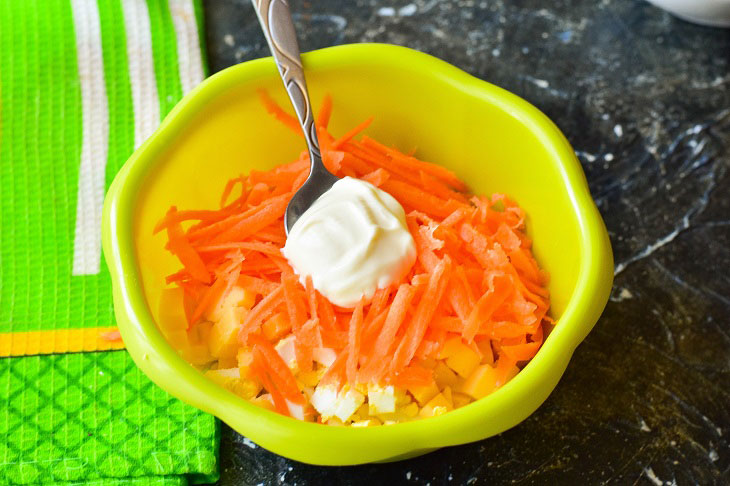 7. Add salt.
If you wish, you can add ground coriander or some other spices.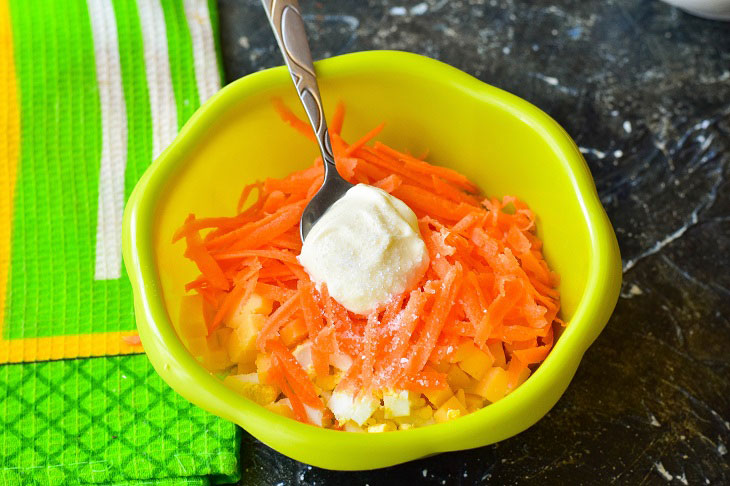 8. Stir the salad with a regular spoon. If suddenly there is not enough mayonnaise, then add it more to your liking, just do not overdo it with it.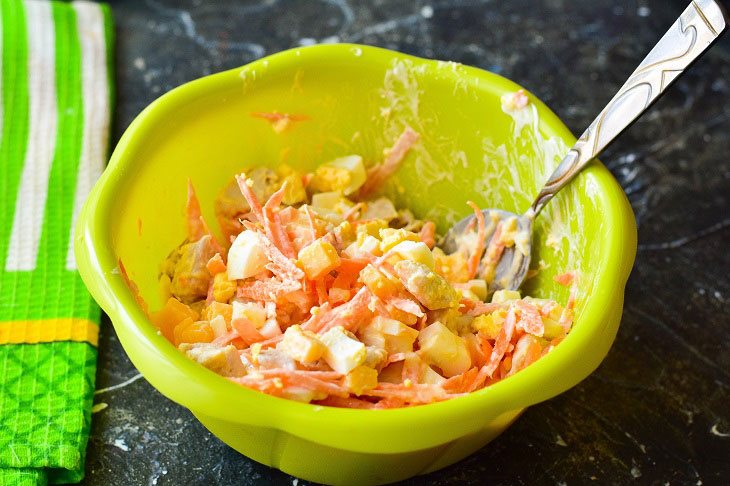 9. Put the finished salad "Bunito" in a beautiful glass bowl with a leg. On top, you can decorate it with additionally chopped finely green onions or any other herbs.
This is such a bright and festive salad!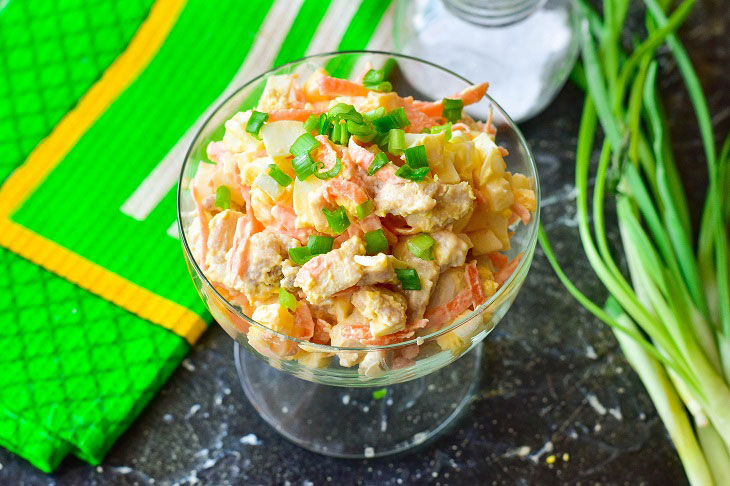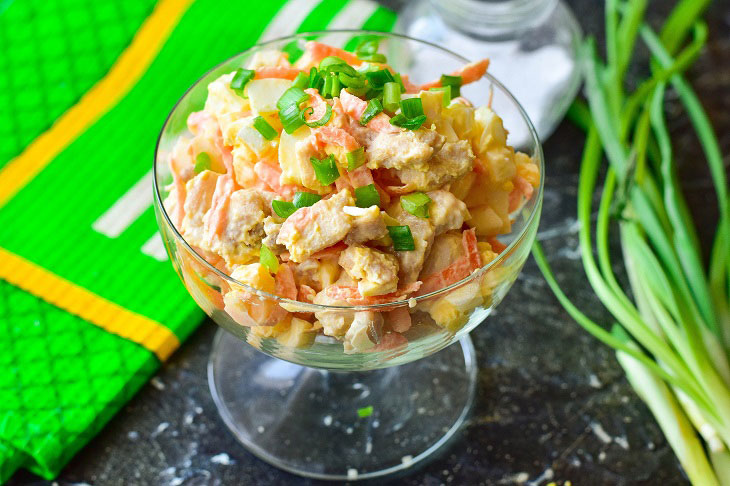 Enjoy your meal!