The most solemn holiday of the year is approaching – the New Year. It's time to plan the menu for the holiday table. Traditionally, meat salad should be served on the table. The mistress of 2020 is a white mouse. We offer to prepare a themed salad "Piece of Cheese" with little mice. Taking a step-by-step recipe as an idea, you can cook your own options.
Smoked chicken fillet is used as a meat component for the dish, which can be replaced with a similar piece of turkey or boiled meat can be used. For the salad, you will need fresh small mushrooms and cheese with a fat content of 50 percent. Fresh cucumbers can be replaced with pickled ones or capers can be used. The salad should keep its shape, you will need high-quality mayonnaise.
Ingredients:
Smoked fillet – 300 g.
Cucumbers – 2 pcs.
Cheese – 200 g.
Champignons – 200 g.
Vegetable oil – 2 tbsp. l.
Chicken eggs – 2 pcs.
Quail eggs – 3 pcs.
Mayonnaise – 3 tbsp. l.
Mayonnaise – 10 g.
Salt, pepper – to taste.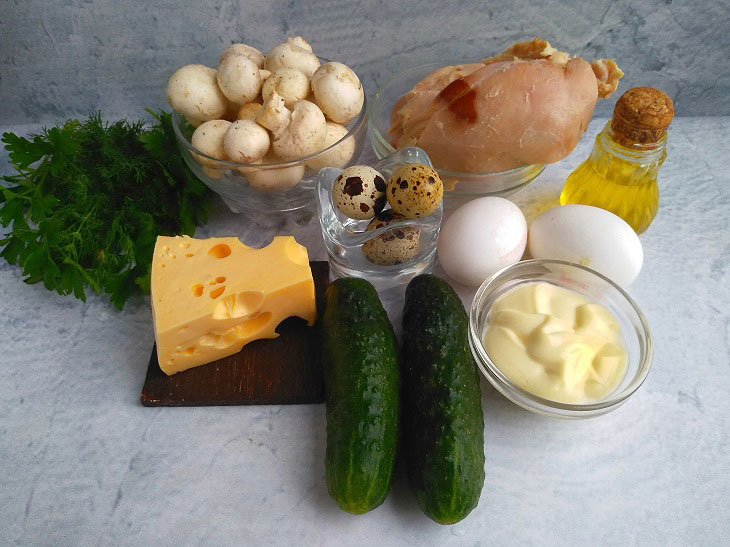 How to cook:
1. Peel the fillet from the skin and bones, cut into cubes. Pour into mixing bowl.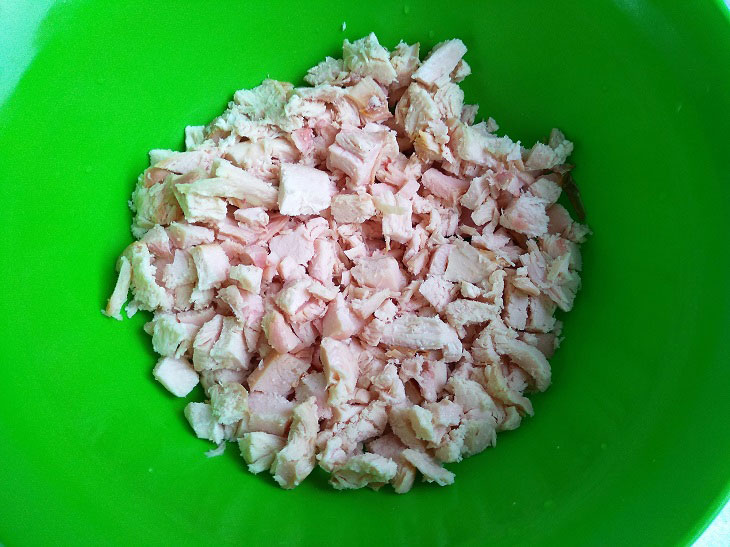 2. Wipe the mushrooms with a damp cloth, cut in half and fry in vegetable oil.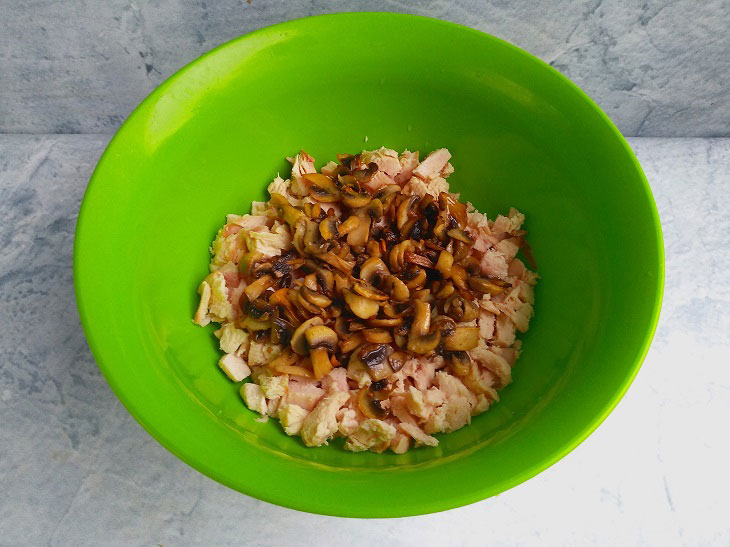 3. Peel cucumbers and seeds. Cut into cubes.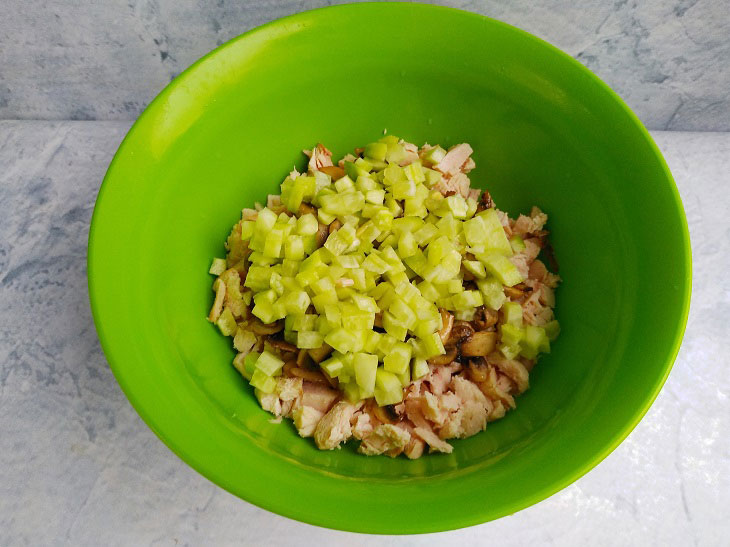 4. Boil eggs and chop.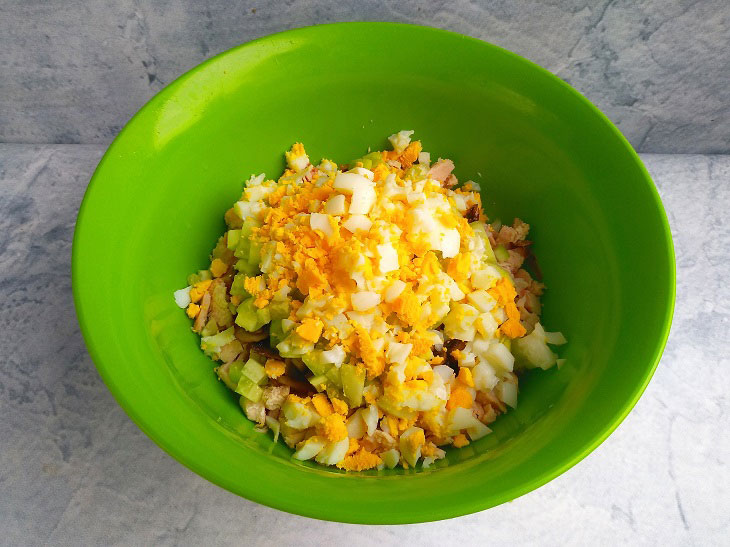 5. Finely chop the greens, lay out to the mass.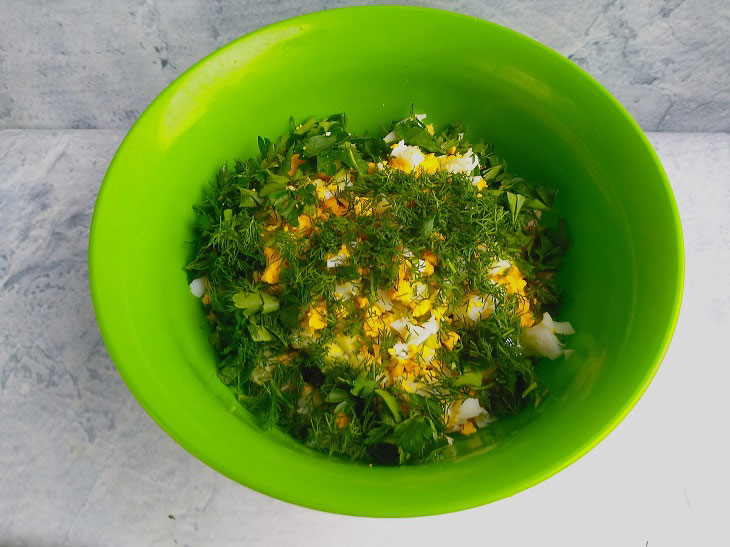 6. Grate the cheese, set aside half for sprinkling, put the rest in a bowl.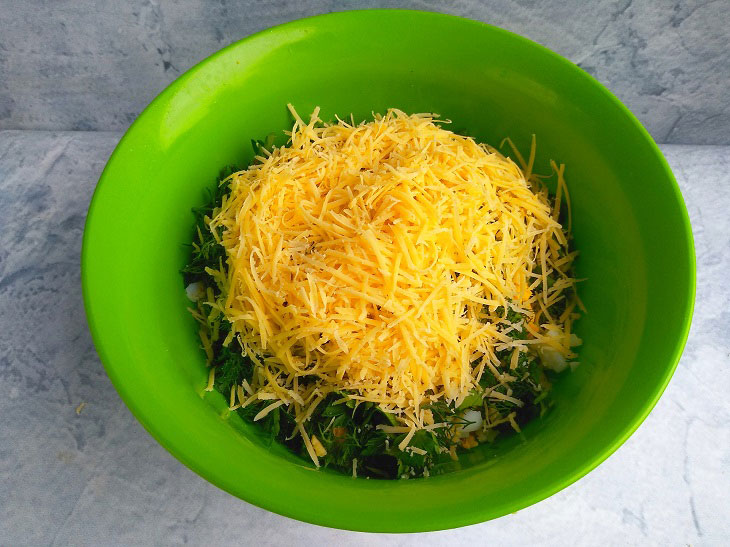 7. Salt, pepper, season with mayonnaise.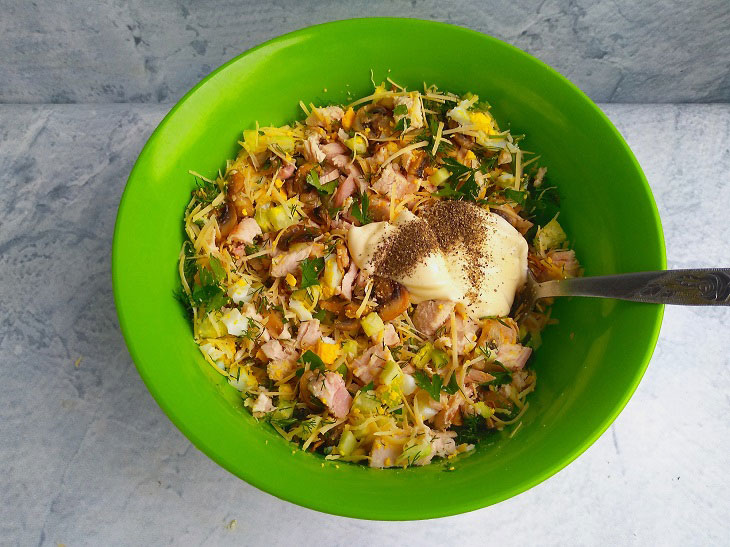 8. Put the salad in a triangle, trim.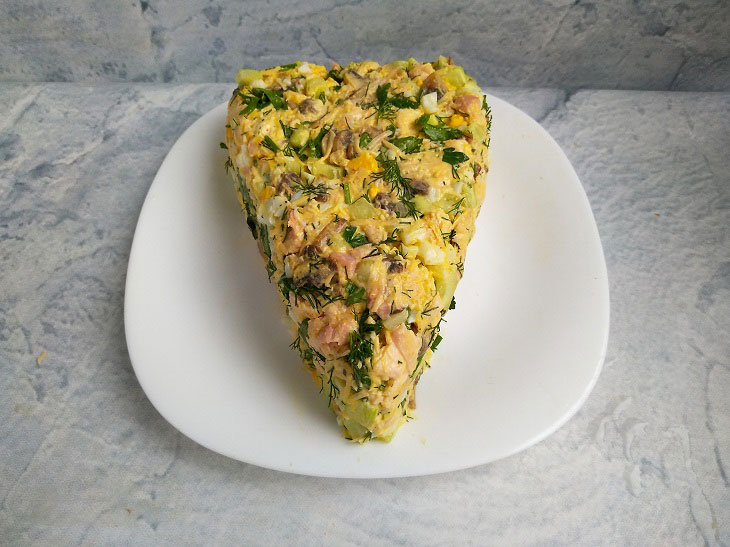 9. Sprinkle with cheese on all sides.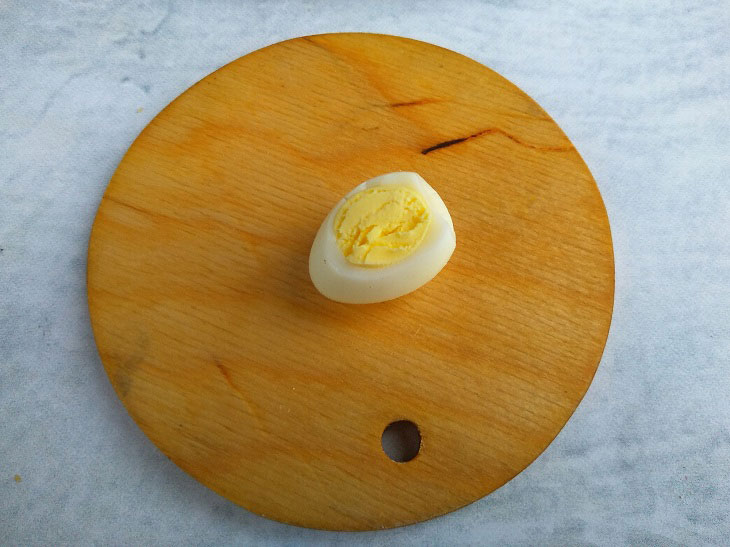 10. Boil quail eggs, peel. Cut off the edge as shown in the photo.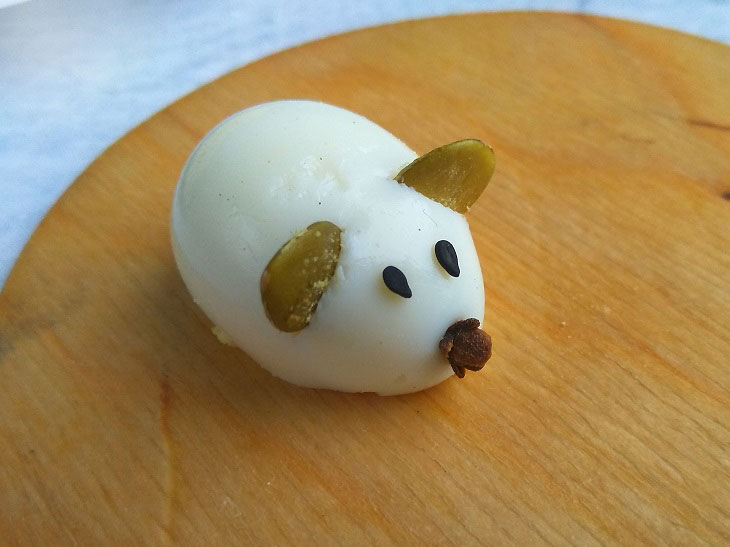 11. Run mouse. The nose is a clove bud, the ears are pumpkin seeds, the eyes are sesame seeds.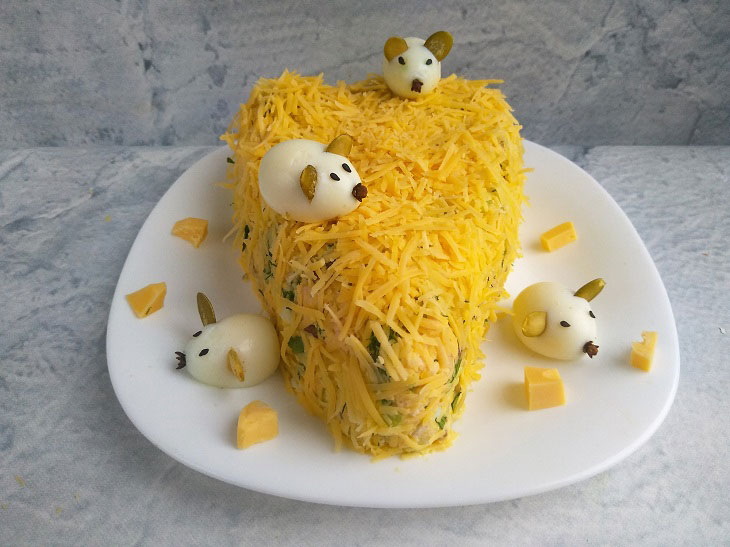 12. Arrange the mice on a plate, spread out small pieces of cheese.
The salad is obtained with a rich meat flavor, with cheese notes and cucumber freshness. Unbanal serving will surprise your guests and give a festive mood. The dish is perfectly stored in the refrigerator and does not lose its taste.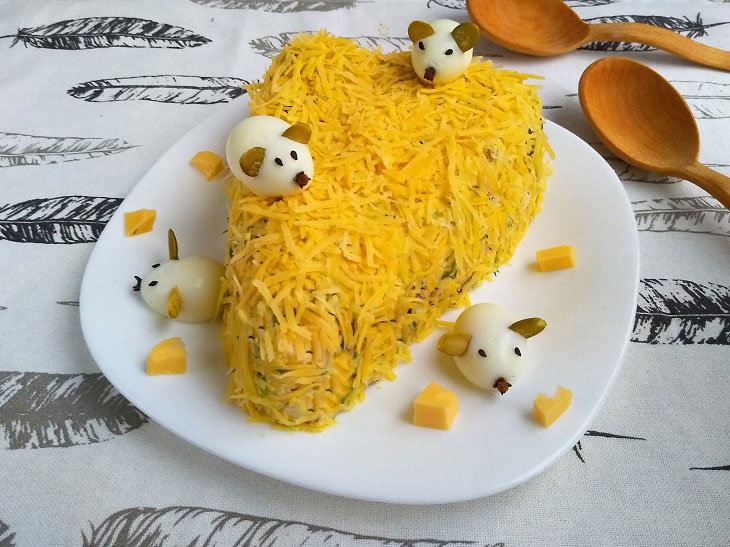 Enjoy your meal!