Korean Mushroom Salad is a great appetizer for the festive table. All guests will be delighted! And for the recipe you will need the most affordable set of products. Here you will need to buy mushrooms, onions, sweet peppers and carrots. To make vegetables and mushrooms marinated, add vinegar, spices and vegetable oil. Use garlic for spiciness.
The salad turns out to be very spicy and original, mushrooms with a pleasant sourness and a bright aroma.
Ingredients:
Champignons – 250 g.
Carrot – 50 g.
Sweet pepper – 40 g.
Onion – 40 g.
Vinegar 9% – 1 tbsp. l.
Vegetable oil – 3 tbsp. l.
Garlic – 3 cloves.
Sugar – 0.5 tsp.
Salt – 0.5 tsp.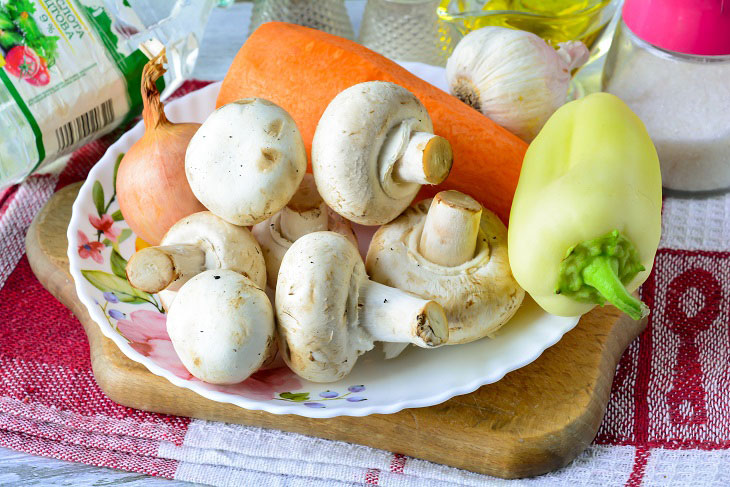 How to cook:
1. Rinse the mushrooms well, rinse in several waters, then cut into slices – this way the mushrooms marinate faster.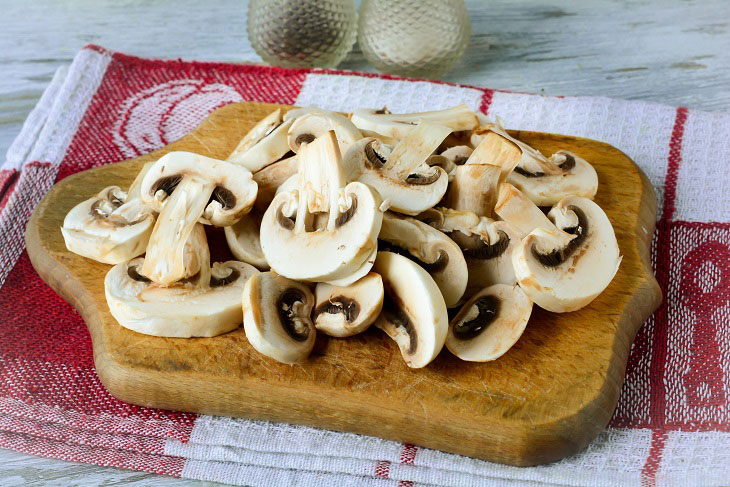 2. Boil water, salt a little and add mushrooms. Boil the mushrooms for 10 minutes, then drain the liquid and cool.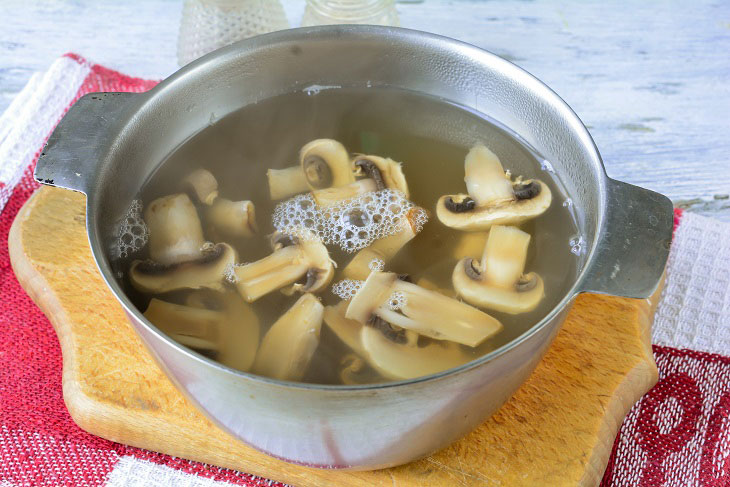 3. Cut the onion into half rings and grate the carrot on a Korean grater.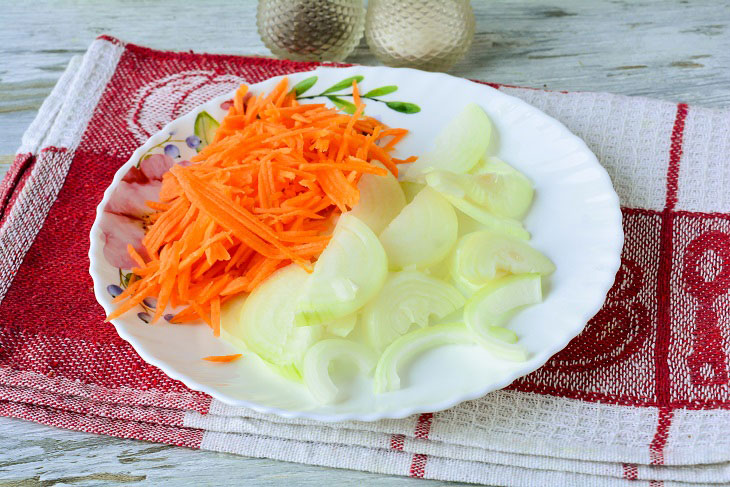 4. Pour half a serving of oil into the pan and fry the onion and carrot for 2-3 minutes until soft.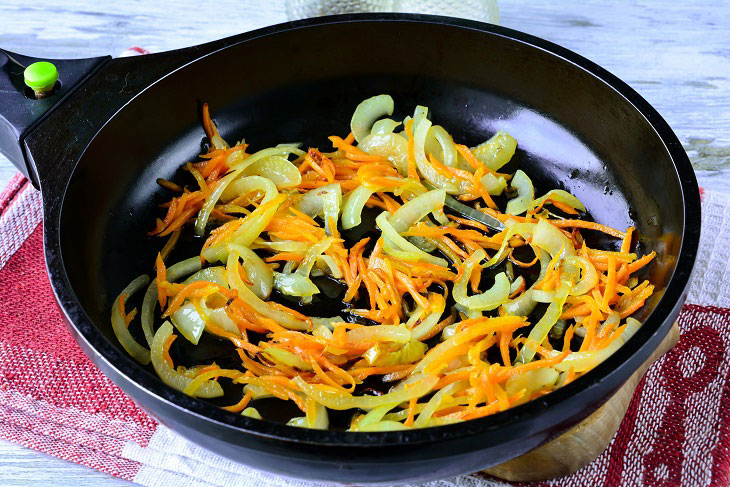 5. While the vegetables are roasting, peel the bell peppers and cut into strips.
Use any pepper – red, green or yellow.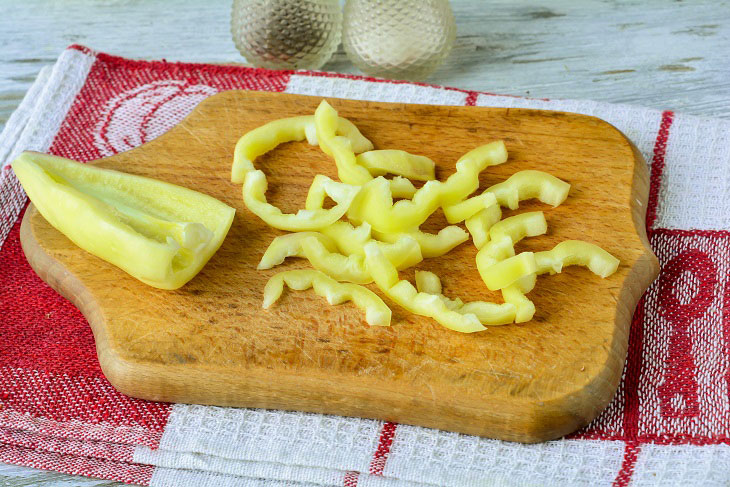 6. Pour the cooled mushrooms, fried vegetables and sweet pepper into a suitable dish.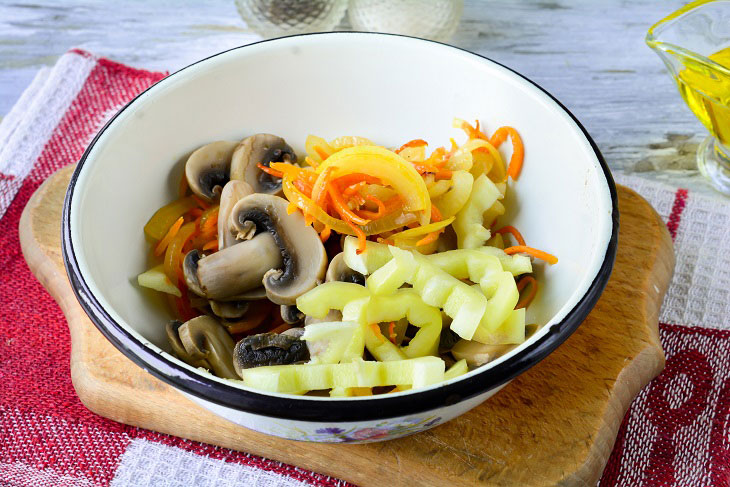 7. Drizzle salad with vinegar and remaining vegetable oil.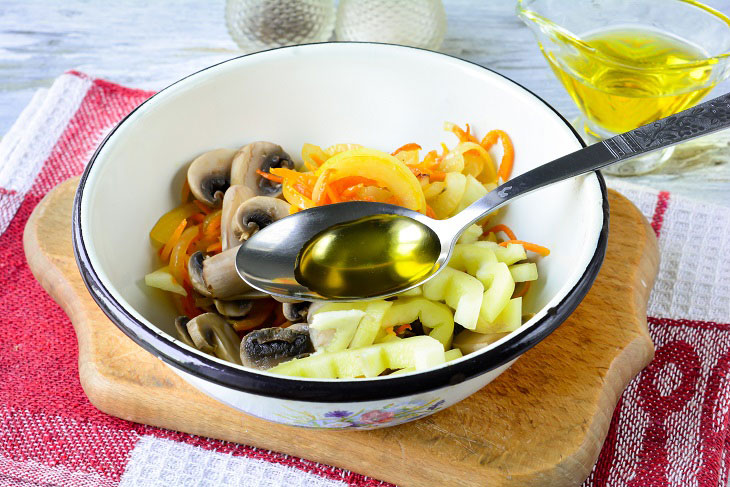 8. Pour sugar, salt, pepper to taste and add chopped garlic. Mix the salad well. And put in the refrigerator to marinate for 5-6 hours. During this time, both mushrooms and vegetables are marinated in the best way.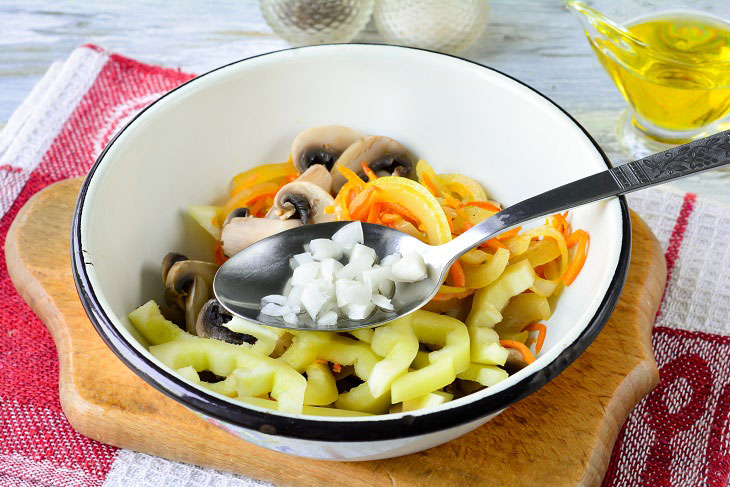 Ready salad "Korean-style champignons" chilled, serve to the table. It is very tasty and perfect for an appetizer. The dish comes out just perfect for the festive table and not only.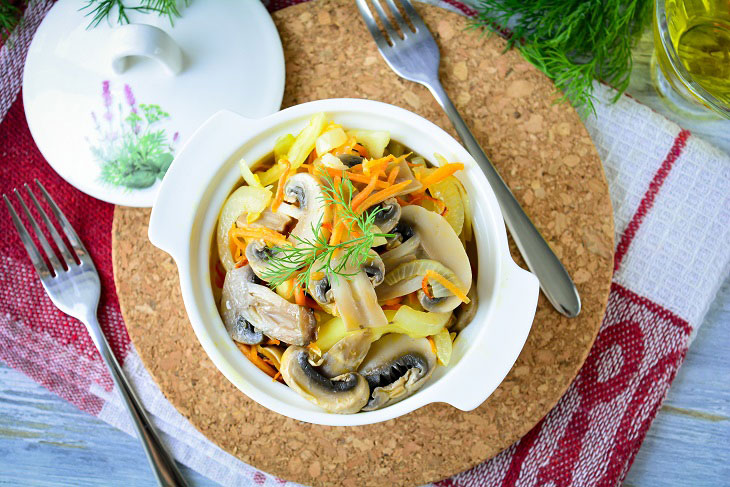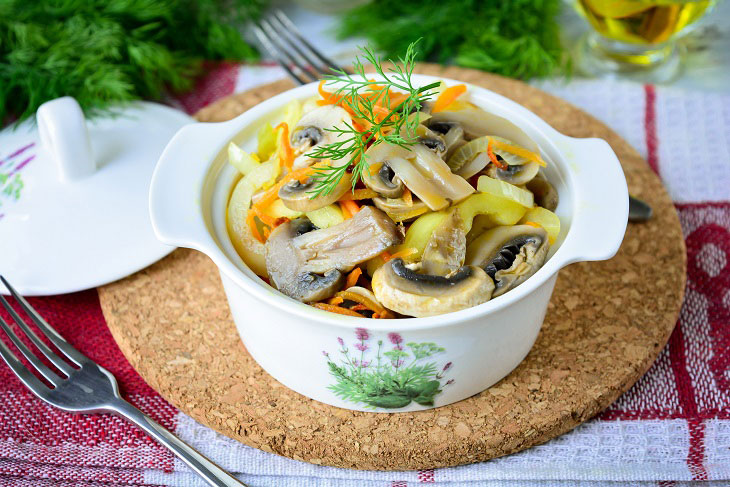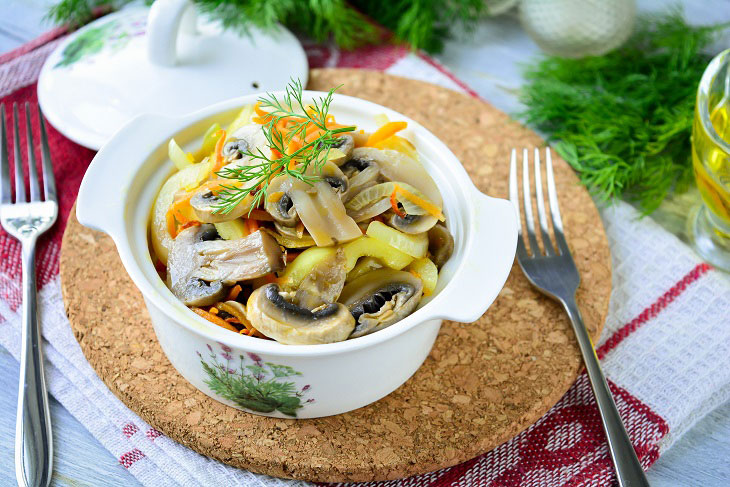 Bon appetit!