Salad "Mexican" – an excellent vegetable salad with the addition of herring. Cook it quickly and it comes out quite dietary, as it is not dressed with mayonnaise. Red pepper gives a special piquancy to the finished appetizer, it is thanks to it that the salad turns out to be very fragrant.
It is best to serve Mexican salad to the table after it has been in the refrigerator for at least 20 minutes. During this time, all products will be well saturated and will become the same temperature. It combines excellently not only with all side dishes, but also acts as an independent dish.
Ingredients:
Beets – 1 pc.
Carrot – 1 pc.
Herring fillet – 0.5 pcs.
Sweet red pepper – ¼ pcs.
Canned corn – 1-2 tbsp. l.
Vegetable or olive oil – 1-2 tbsp. l.
Lemon juice – 1 tbsp. l.
Salt – 2 pinches.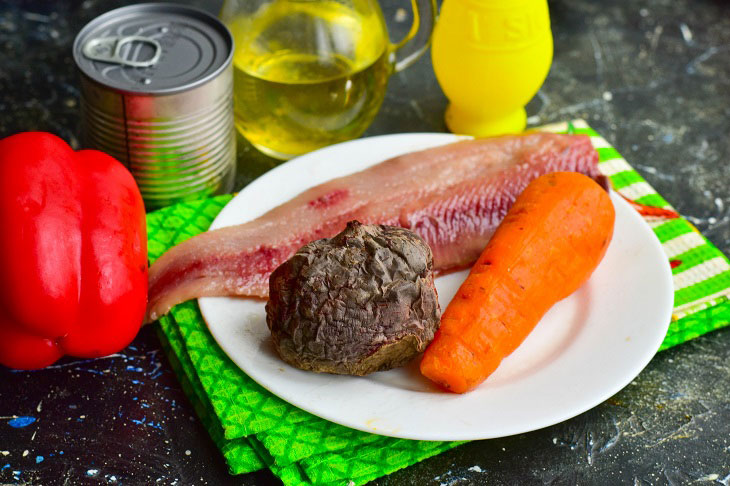 How to cook:
1. So, first of all, prepare all the vegetables. Wash the carrots very well, put them in a saucepan, fill with clean water. Boil it for 20 minutes, add a pinch of salt to the water so that the vegetable is not fresh in taste. Roast the beets in the oven. In time, 1 hour will be enough, however, if it is large in size, then increase the time by another 20-30 minutes. Peel all prepared vegetables. Cut the baked beets into cubes.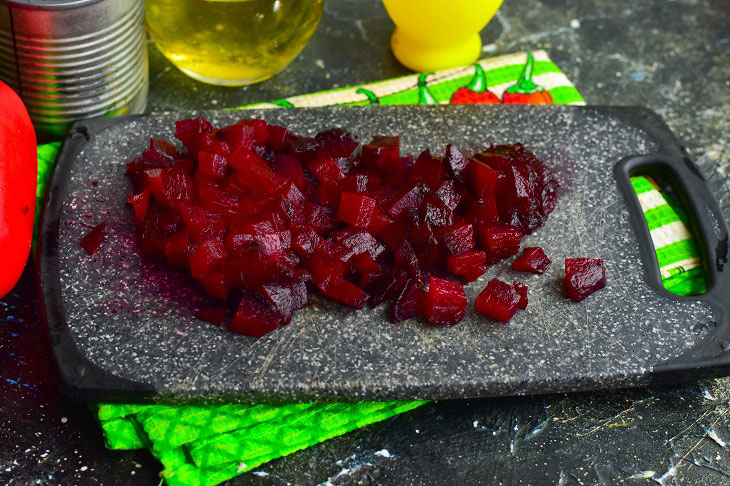 2. Cut the carrots into slightly smaller cubes.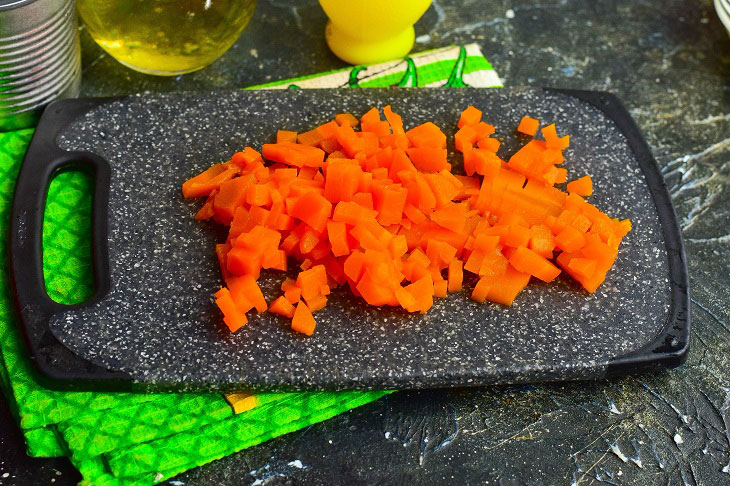 3. Wash the pepper, cut it in half, and then in half again. Remove seeds. Cut ¼ into pieces, they should be the same as the carrots.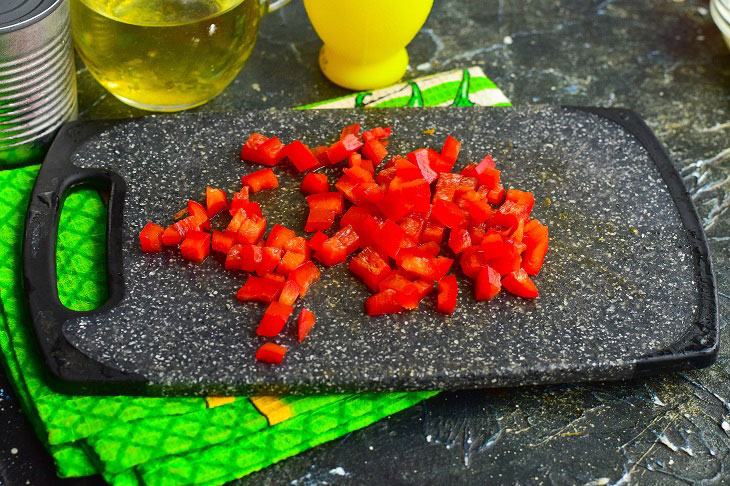 4. Put the herring fillet on a cutting board. Carefully remove all the bones, if any. It is more convenient to do this procedure with ordinary tweezers. Cut salted fish into cubes.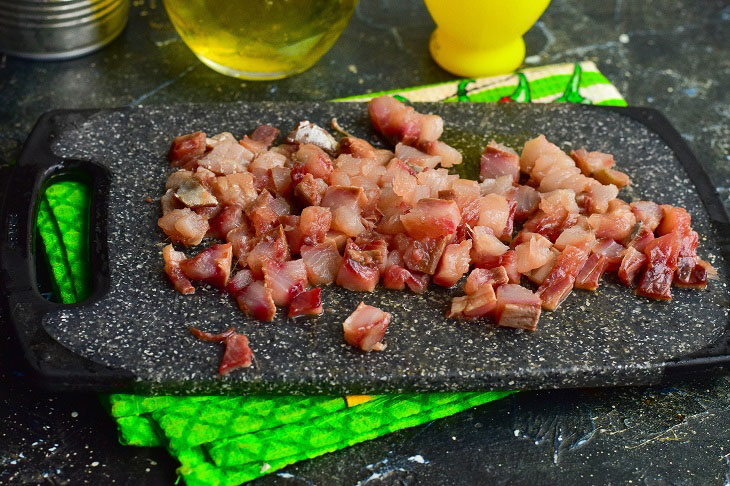 5. Transfer all prepared ingredients to a bowl.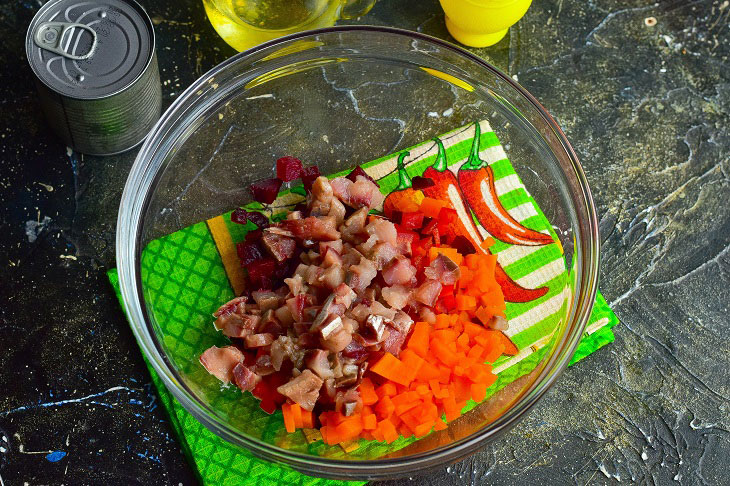 6. Add corn there.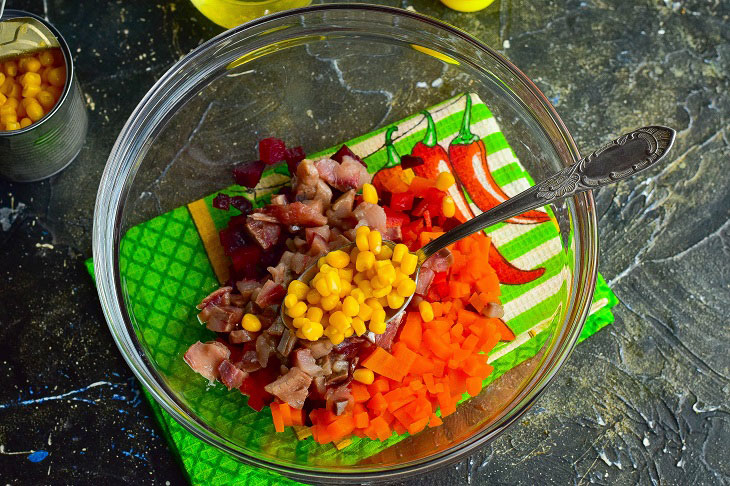 7. Pour in the lemon juice.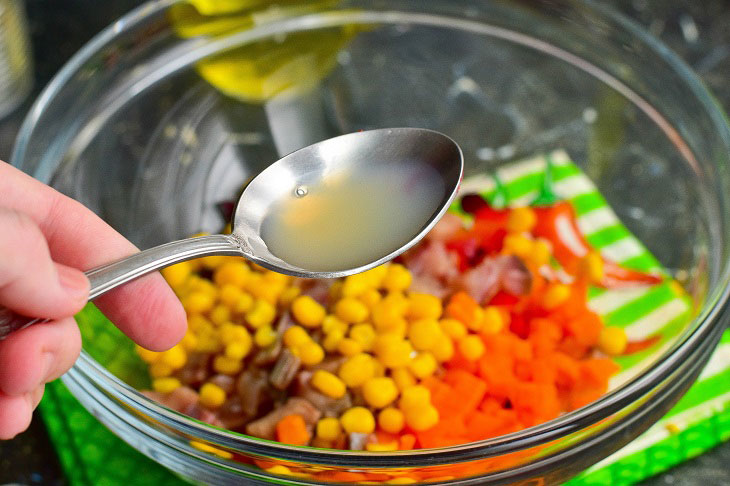 8. Next, add vegetable or olive oil.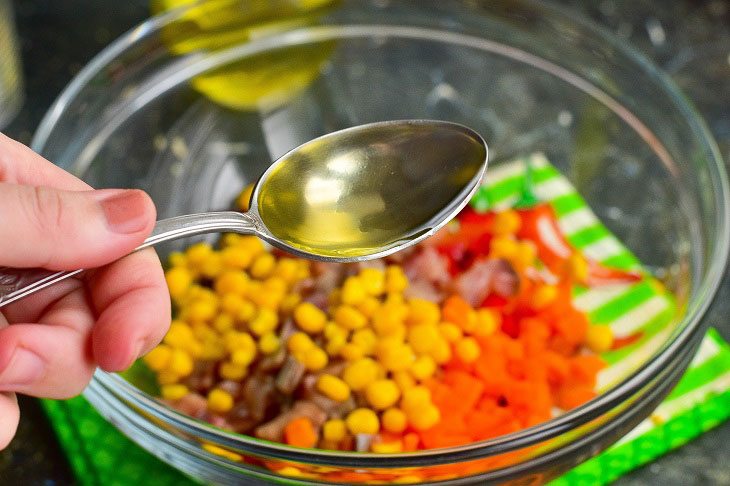 9. Mix the salad very well.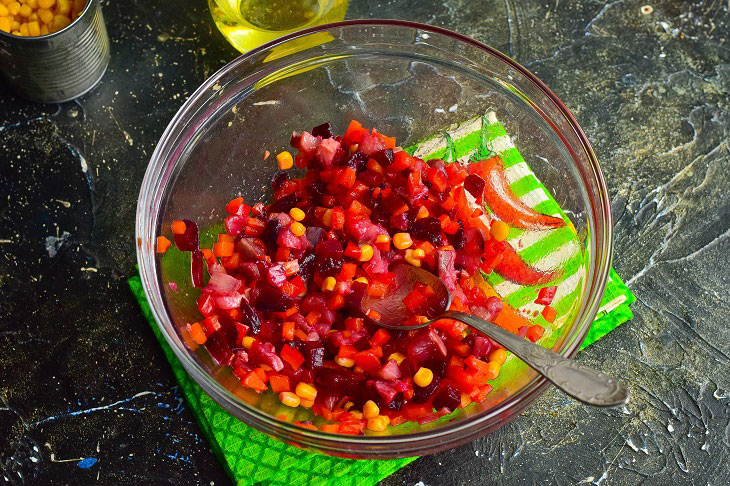 10. Now simply lay it out in a forming square, which you place on a flat dish. Lightly tamp the salad with a spoon.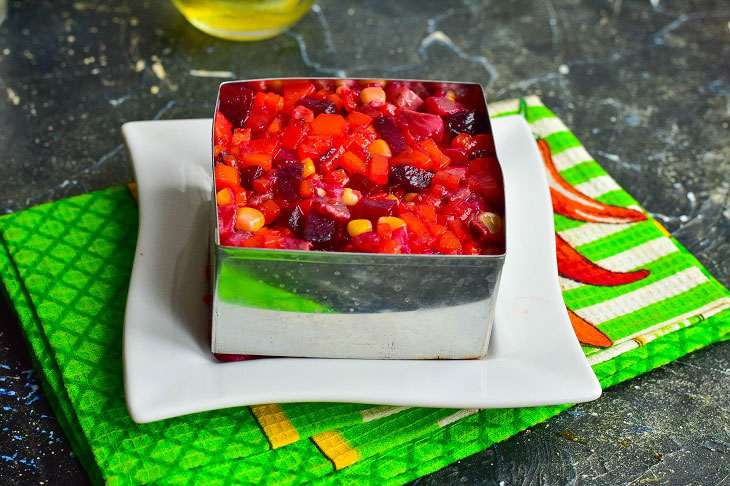 11. Remove the square, decorate the Mexican salad and serve it to the table.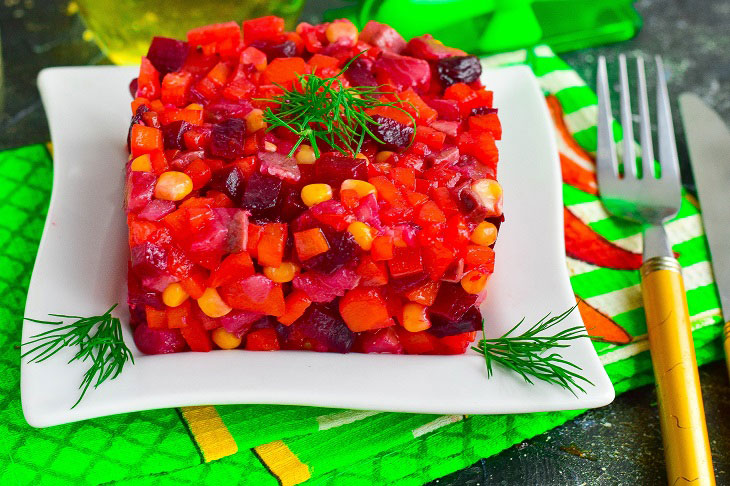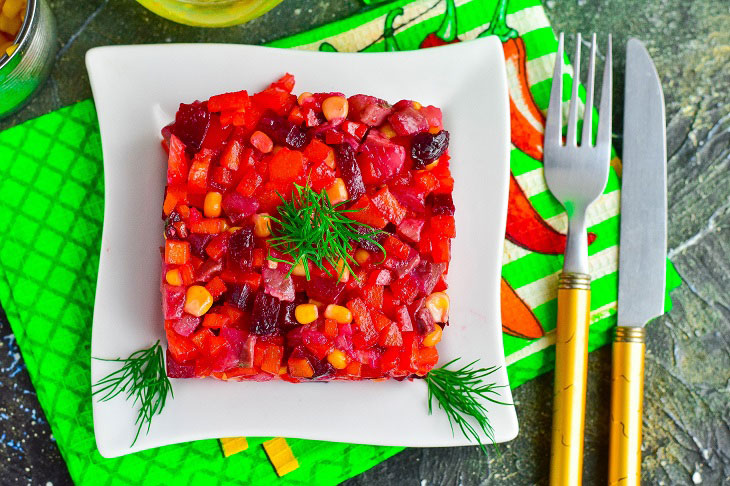 Enjoy your meal!