Salad "Coin for Luck" is a very unusual dish that looks so original that it always delights all guests invited to the celebration. A dish is prepared from simple products.
The main one is carrots, because it is thanks to it that the salad takes on such a form that it fully corresponds to its name. Due to the fact that chicken fillet is added to the salad, it comes out quite satisfying. With the help of onions, the salad turns out to be more juicy.
In addition to the ingredients listed below, you can safely add something else to the salad. For example, it can be Bulgarian red pepper or fresh cucumbers.
Ingredients:
Chicken fillet – 50 g.
Chicken egg – 1 pc.
Carrot – 1 pc.
Onion – 0.5 pcs.
Mayonnaise – to taste.
Vinegar 9% – 0.5 tbsp. l.
Sugar – ¼ tsp
Cooking:
1. Peel and cut the onion into half rings. Their thickness should be no more than 5 mm.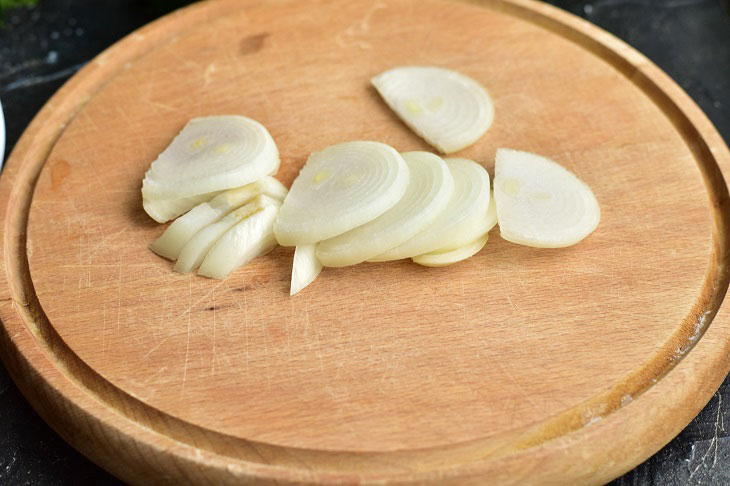 2. Put the chopped onion in a bowl, pour in the vinegar, add sugar. Leave the onion for 10-15 minutes. This procedure is necessary so that the onion loses its bitterness and becomes tasty.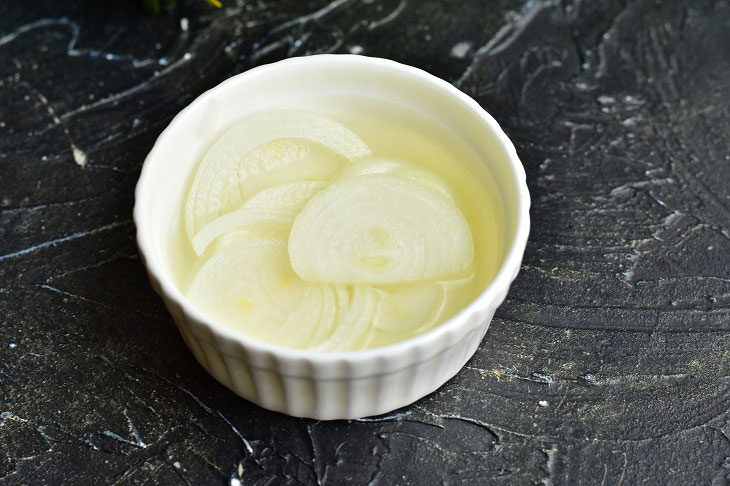 3. Pour the chicken egg with warm water, put the container on the fire. Boil the egg for seven minutes. Peel it, cut into circles with a sharp knife. Boil carrots in salted water for 20-25 minutes. Cut it into slices. Boil the chicken fillet and cut into cubes.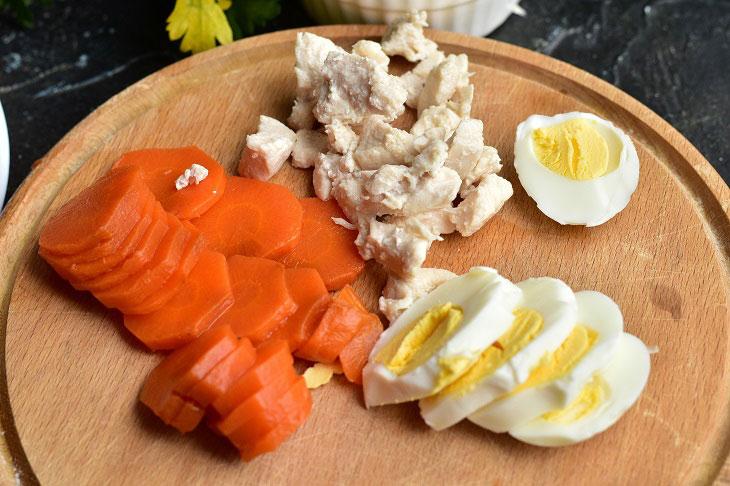 4. Put the chopped chicken fillet on a flat light dish.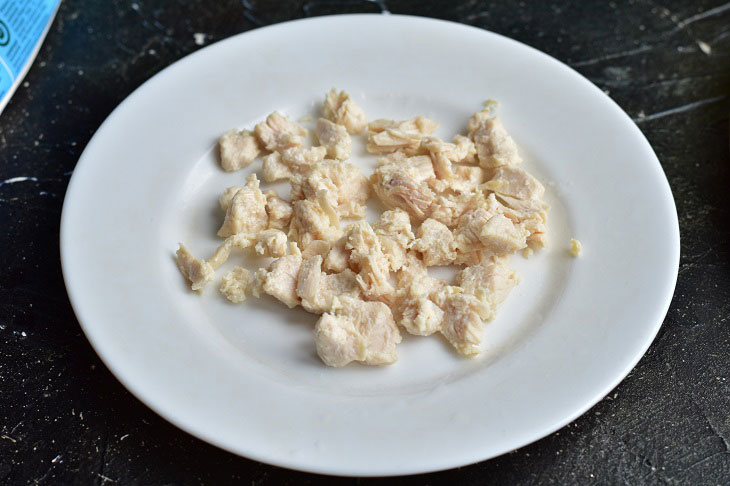 5. Top with pickled onions.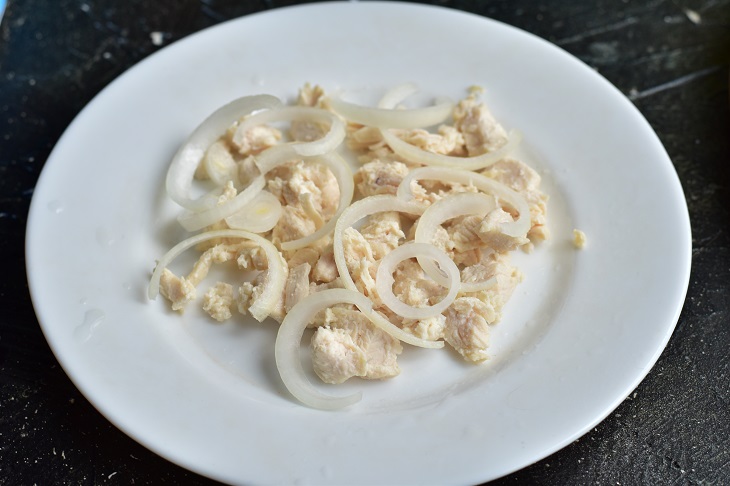 6. Lubricate it well with mayonnaise.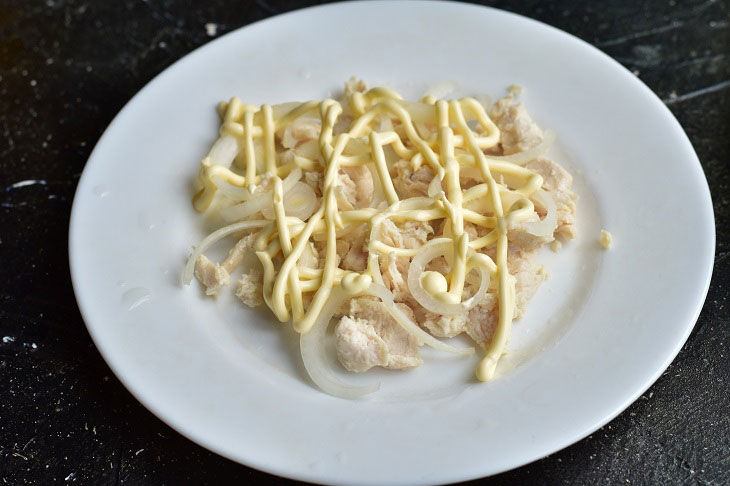 7. Put chicken eggs on top of the onion.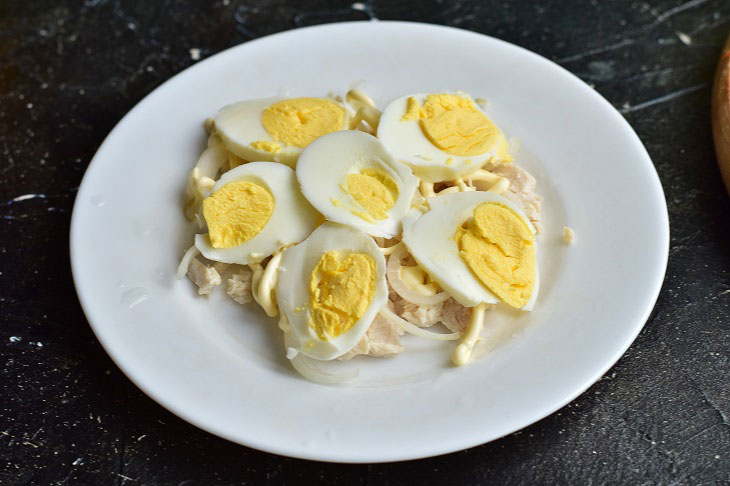 8. Lubricate with mayonnaise.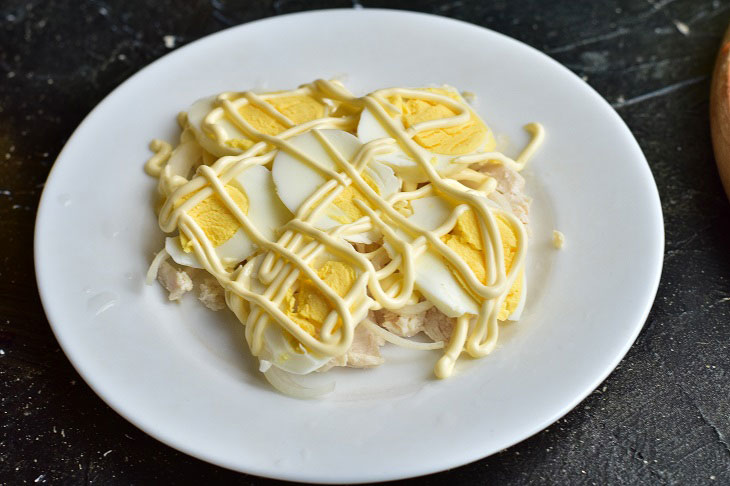 9. Then lay out the circles of boiled carrots.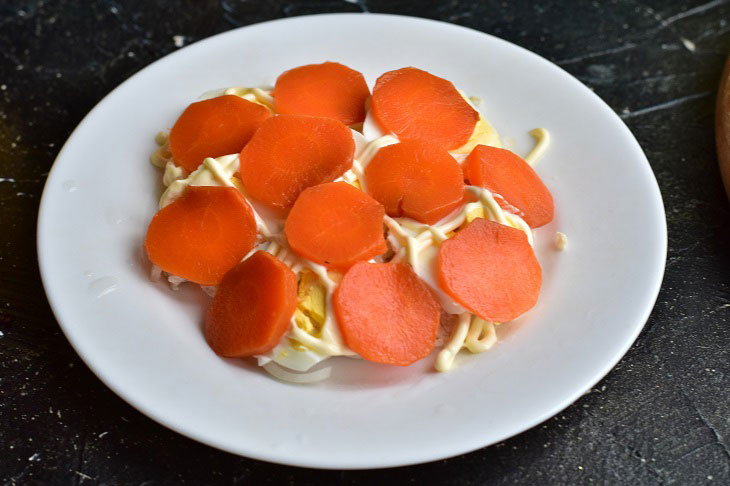 10. Using a plastic bottle with a hole in the top (for sauces), squeeze mayonnaise onto each circle of carrots.
Decorate the "Coin for Luck" salad with parsley leaves and serve it immediately to the table!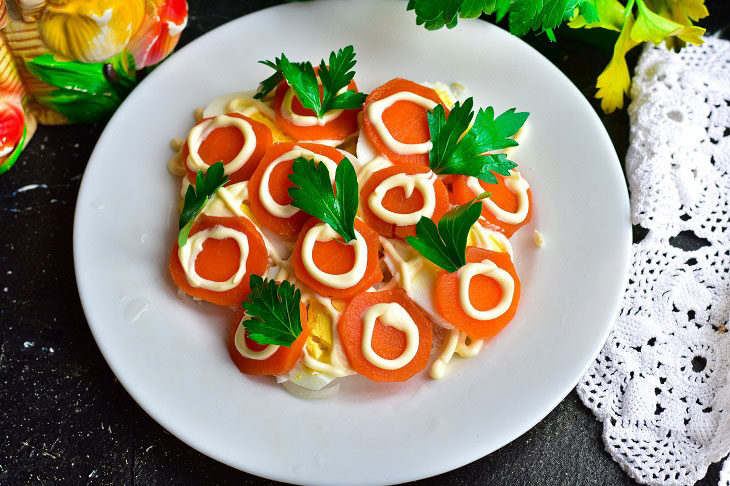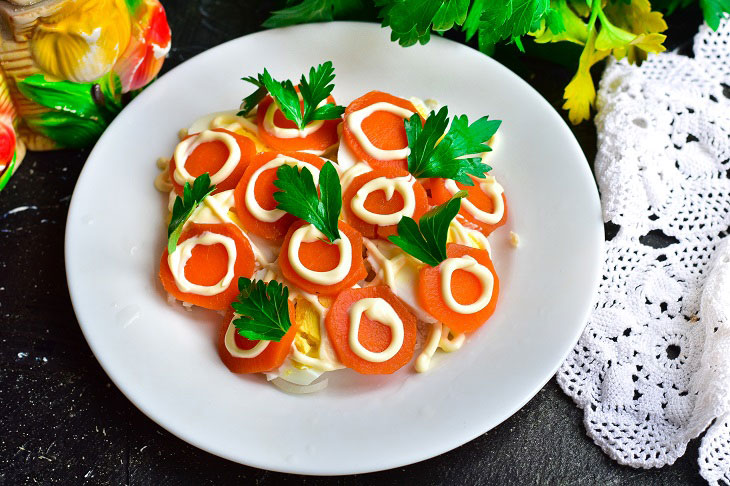 Enjoy your meal!