Salad "Lady's" with pineapple and chicken is an ideal dish for a festive dinner or friendly gatherings. All the ingredients are easy to buy at the nearest supermarket, and then quickly prepare a delicious salad from them. For him, you only need to boil the chicken fillet and chicken eggs. Cheese, canned corn and pineapples are ready to use. Salad can be dressed with low-fat mayonnaise (30-40%) or yogurt, as you like.
The combination of all components makes it tender, slightly sweet and memorable in taste. The entire female half of your company will really like this dish, which is why the salad bears such a name – "Lady's". Juicy pineapples are in perfect harmony with chicken fillet, and canned corn will always be appropriate, especially since it is very tasty.
Ingredients:
Chicken fillet – 250 g.
Hard cheese – 100 g.
Canned pineapples – 200 g.
Chicken eggs – 2 pcs.
Canned corn – 150 g.
Mayonnaise – 150-180 g.
Salt – to taste.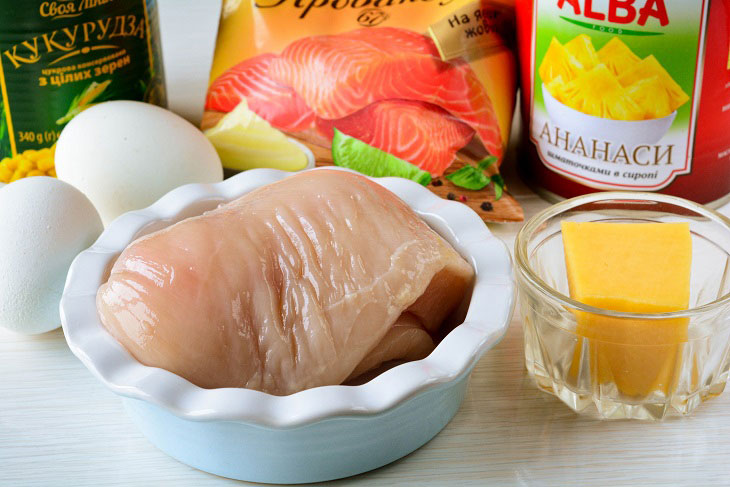 Cooking:
1. Boil chicken fillet in salted water, then cool and cut into cubes for salad.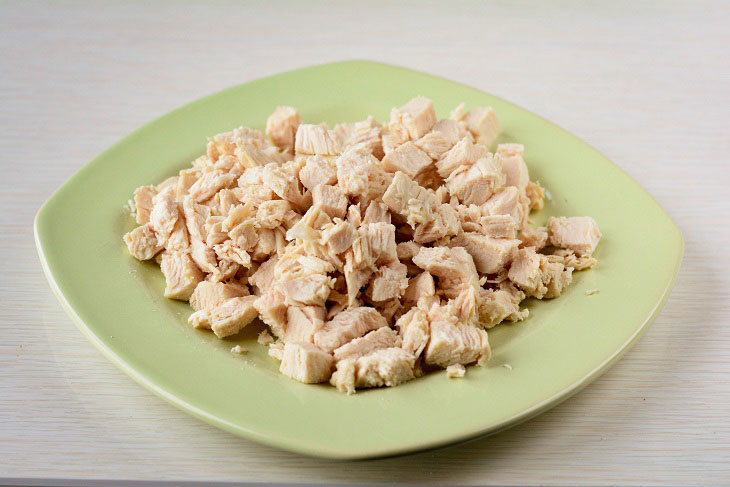 2. Hard boil chicken eggs, drain hot water and cool. Peel the eggs and also cut into medium-sized cubes.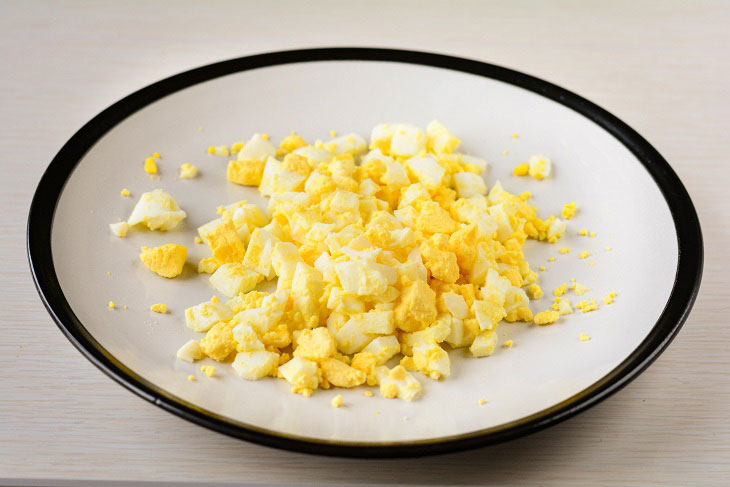 3. Grate hard cheese (any variety, to your taste) on a grater with medium holes to make shavings.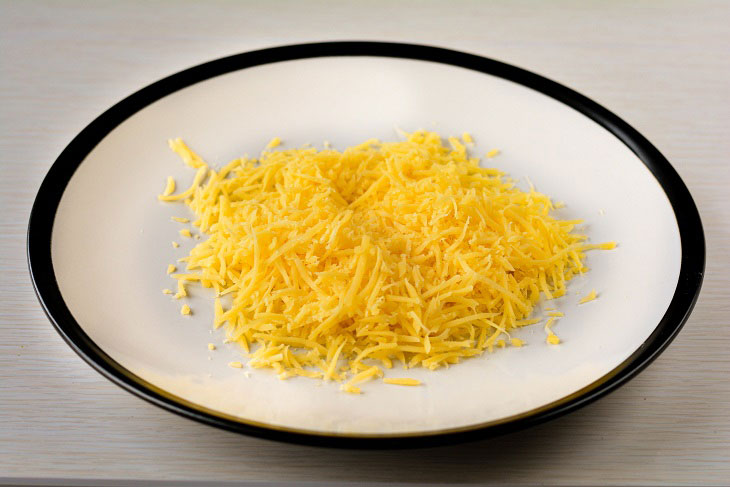 4. Drain the marinade from the pineapples and cut them into small cubes.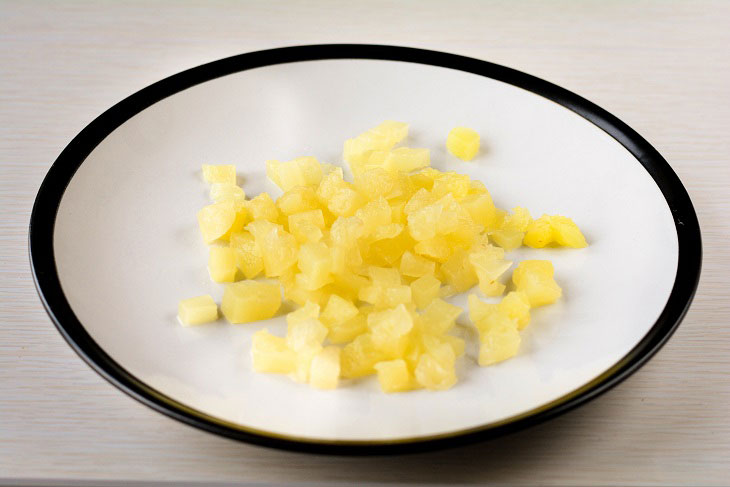 5. Put all the chopped ingredients in a bowl, add canned corn. Drain the entire marinade from it as well.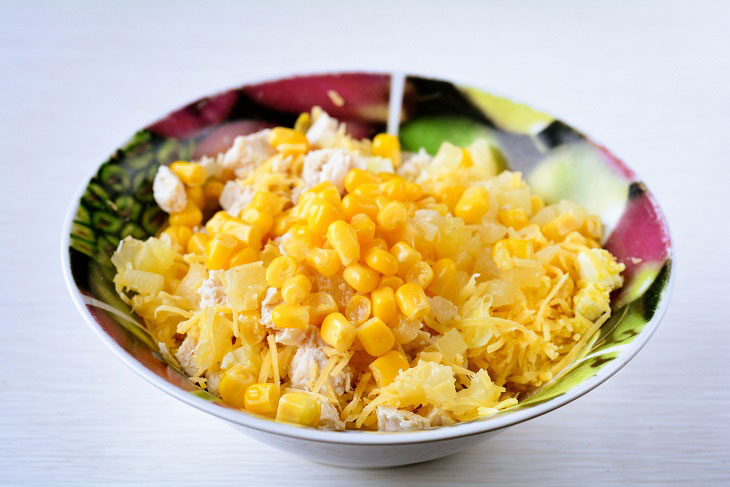 6. Dress the salad with mayonnaise, you can lettuce not very greasy. Or substitute yogurt. Stir, salt a little and taste.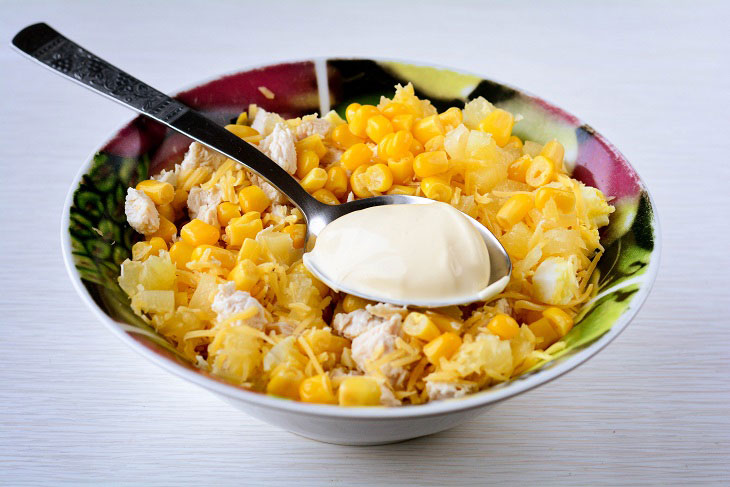 7. Send the finished salad to the refrigerator for 15-20 minutes to cool and infuse a little. After that, you can serve it to the table. Decorate the finished dish with any fresh herbs.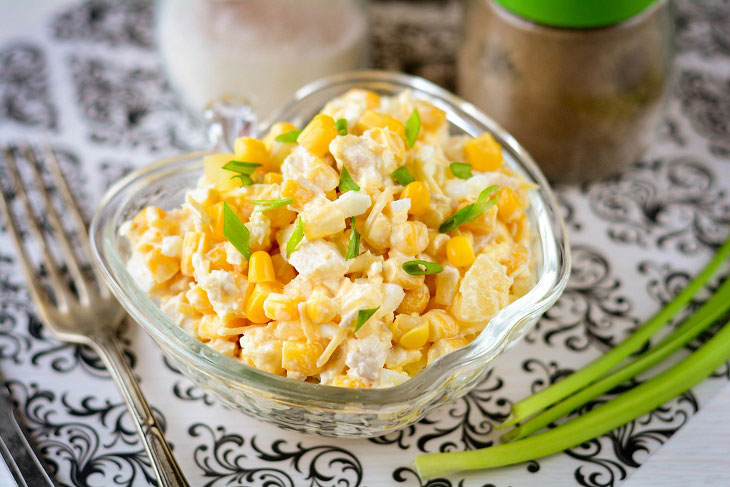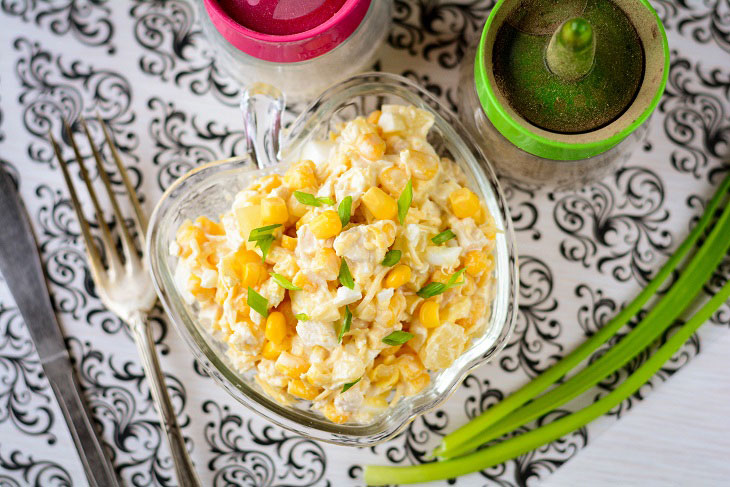 Enjoy your meal!