Salad "Cole Slow" turns out to be original in taste, but also very useful. It is prepared from vegetables, so it can also be considered quite dietary. You can fill it with optional mayonnaise, but with sour cream or yogurt. For cooking, you should purchase juicy white cabbage.
To make the salad more interesting in taste, you should add lemon juice to it, which you can buy ready-made in a special bottle or squeeze fresh from a lemon. You should also add mustard, it will give the salad a special zest and originality.
Serve such an unusual salad in a beautiful and bright bowl.
Ingredients:
Cabbage – 70 g.
Carrots – 70 g.
Mustard – 0.5 tsp.
Mayonnaise 20 g.
Lemon juice – to taste.
Salt – to taste.
Ground allspice – to taste.
Greens – for decoration.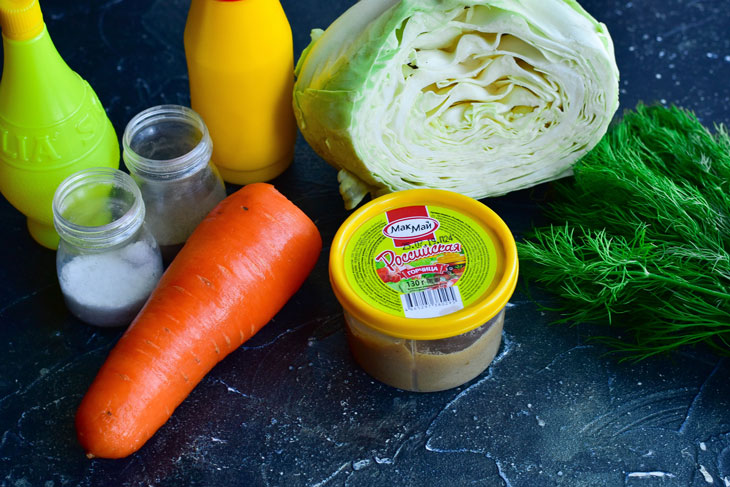 Cooking:
1. Wash the cabbage well under a tap of water and remove the top leaves from it. Cut it into strips with a sharp and large kitchen knife or a special device for cutting cabbage.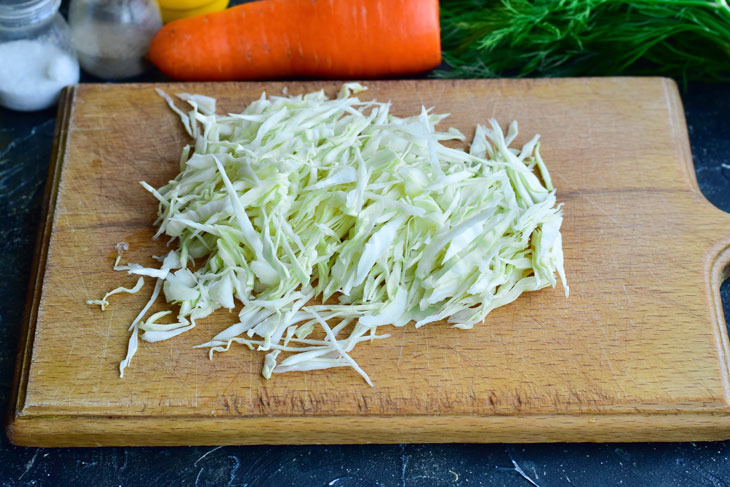 2. Wash the carrots, peel them, then cut the vegetable into strips.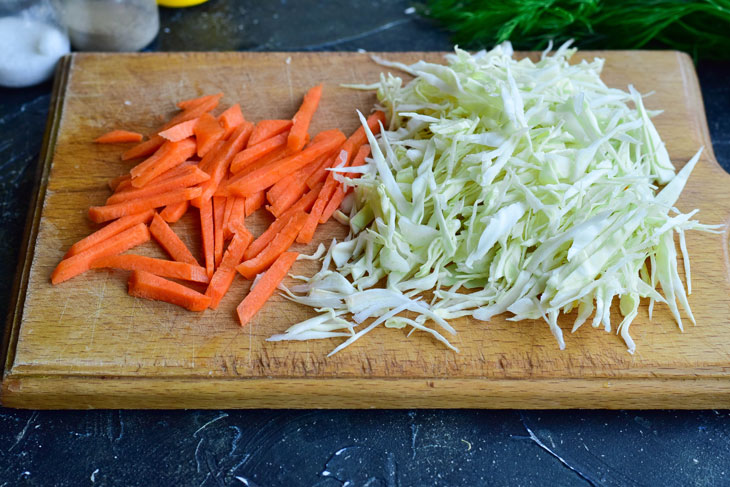 3. Place chopped cabbage in a beautiful bowl.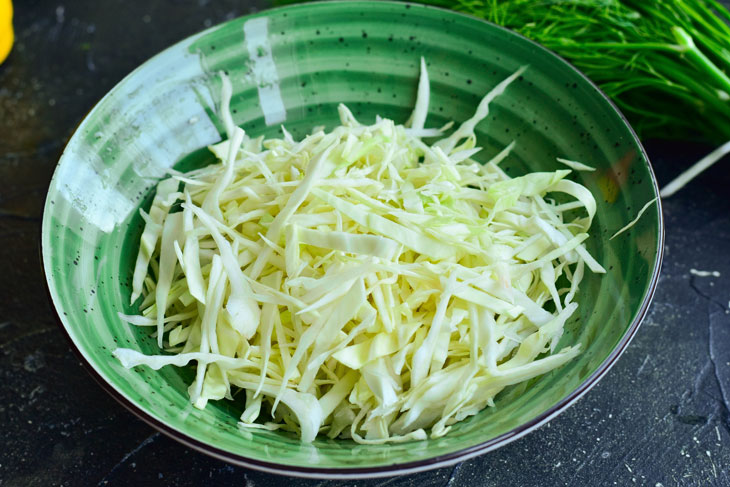 4. Top with chopped carrots.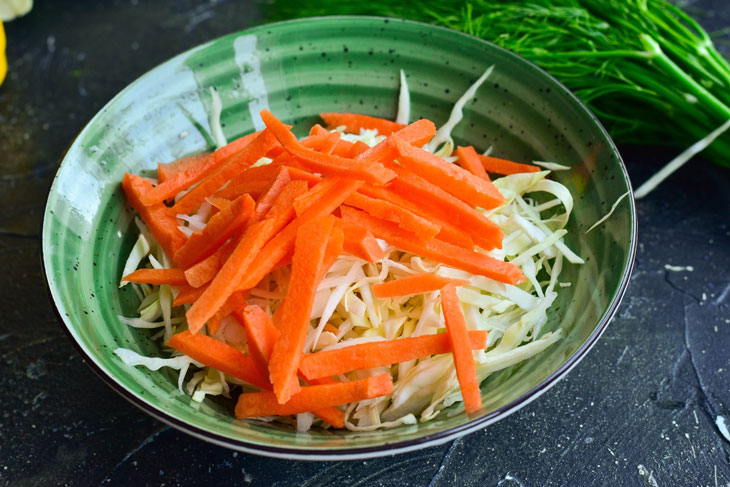 5. Add salt, ground allspice.
You can also add some more spices and seasonings to your taste, only they should be for vegetables.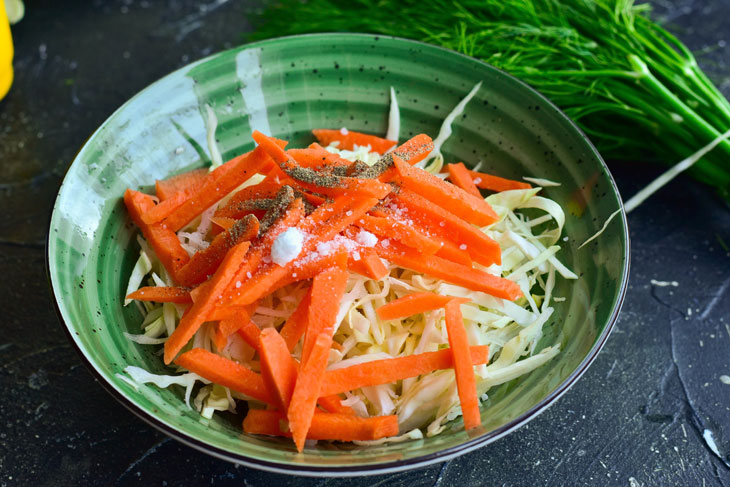 6. Add mayonnaise or sour cream (with any percentage of fat), if you decide to season the salad with it.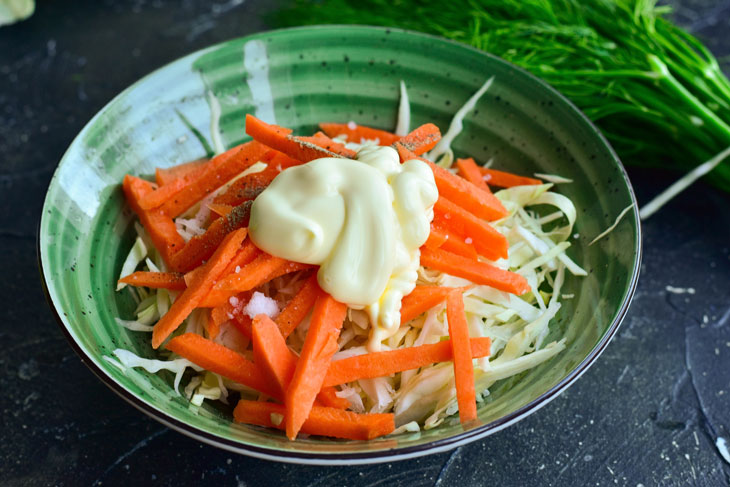 7. Add mustard.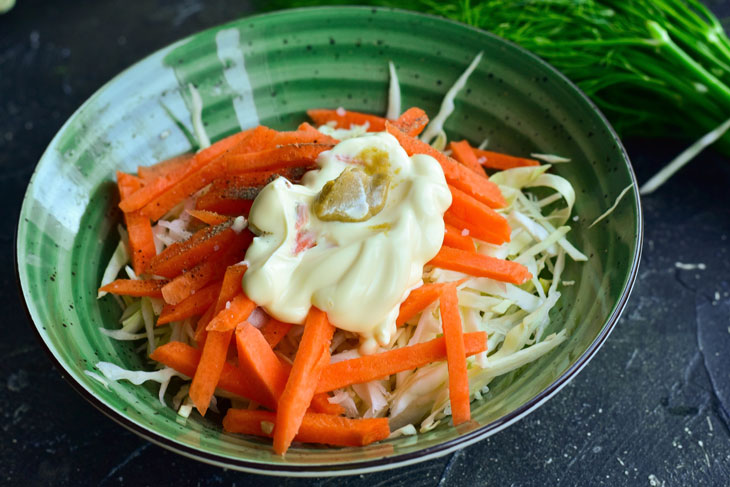 8. Add lemon juice.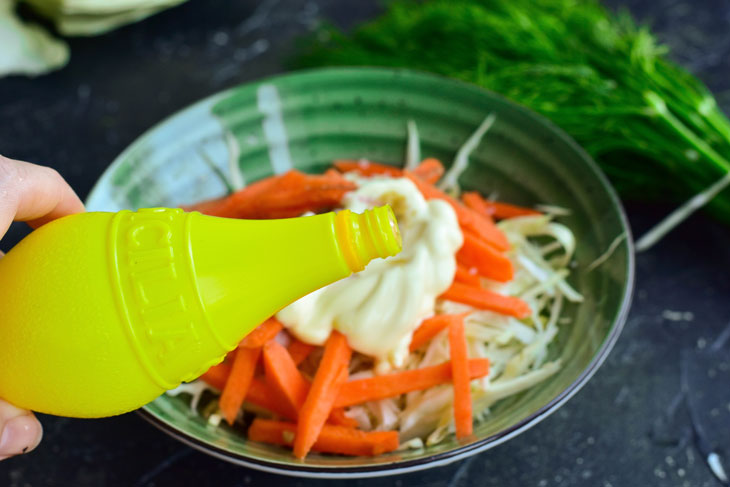 9. Now mix the salad very well with a spoon, let it stand for at least 15 minutes so that the vegetables release the juice. Stir again.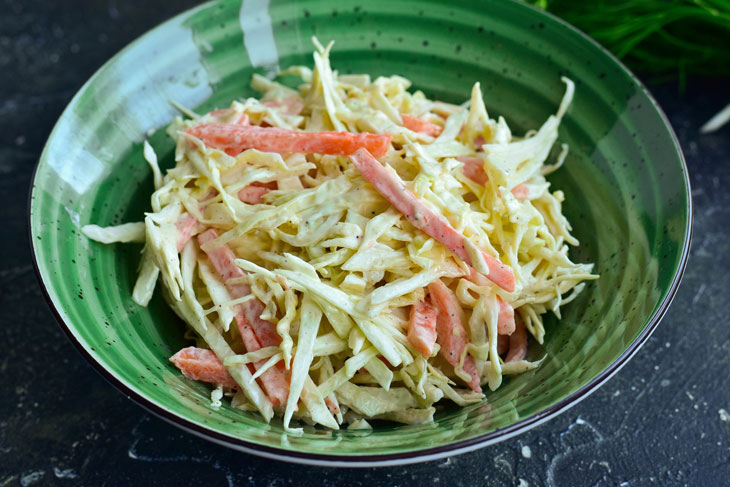 Decorate the salad with herbs and serve it to the table.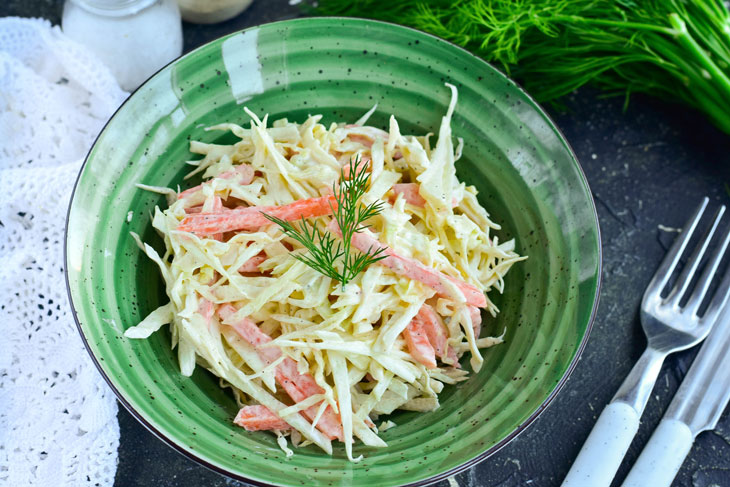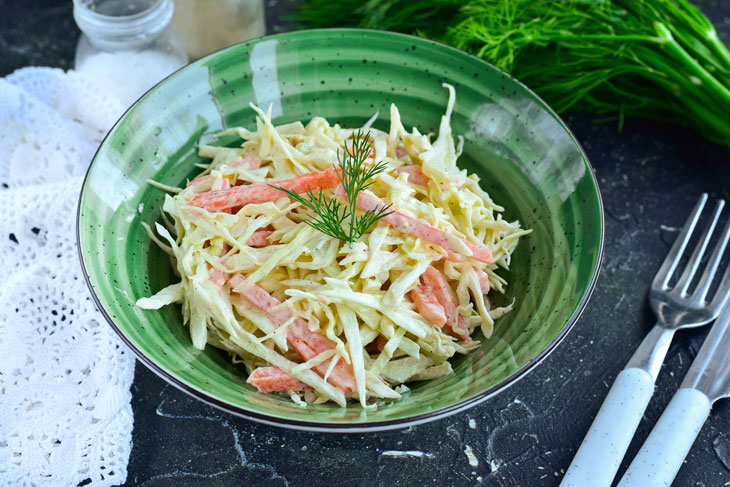 Enjoy your meal!