Salad "Kudesnitsa" is not only tasty, but also quick to prepare. There is nothing to cook here, cut and mix all the ingredients. All products are available and not expensive – you can always buy them in the store.
This salad is suitable for both everyday and holiday menus. Your family and friends will be satisfied. It will decorate your table and please every1. It will need crab sticks, white cabbage, juicy tomatoes and canned sweet corn. The subject of crab salads is very wide, we think the new recipe will be included in your culinary piggy bank.
Ingredients:
Crab sticks – 80 g.
White cabbage – 100 g.
Canned corn – 100 g.
Tomatoes – 100 g.
Mayonnaise – 100 g.
Salt, black pepper – to taste.
Greens – for serving.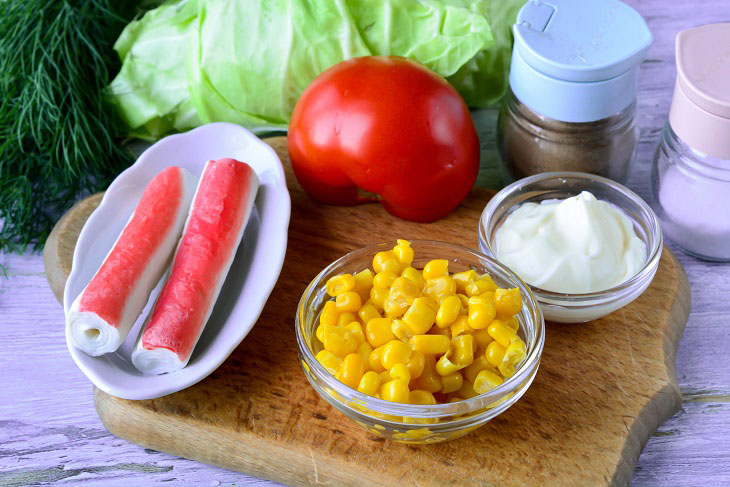 How to cook:
1. Cut white cabbage into strips.
Young cabbage and later varieties are suitable here. Cabbage is crispy, airy and adds extra volume to the salad.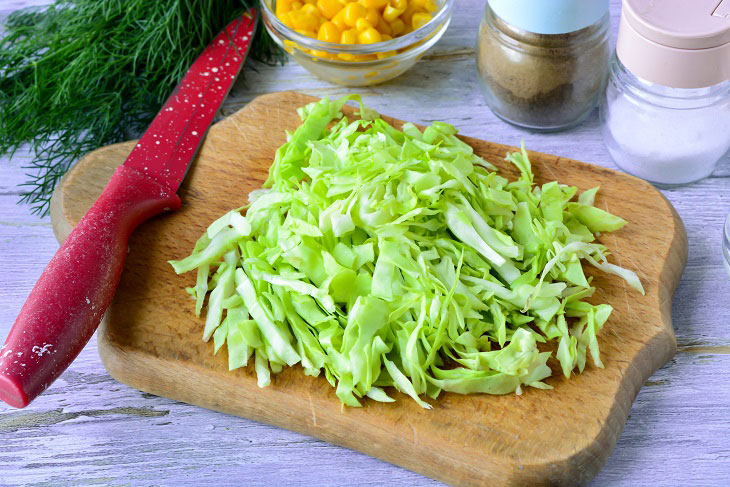 2. Peel the chilled crab sticks from the packaging and cut into medium pieces.
Choose juicy and tasty crab sticks, with them the salad turns out tastier.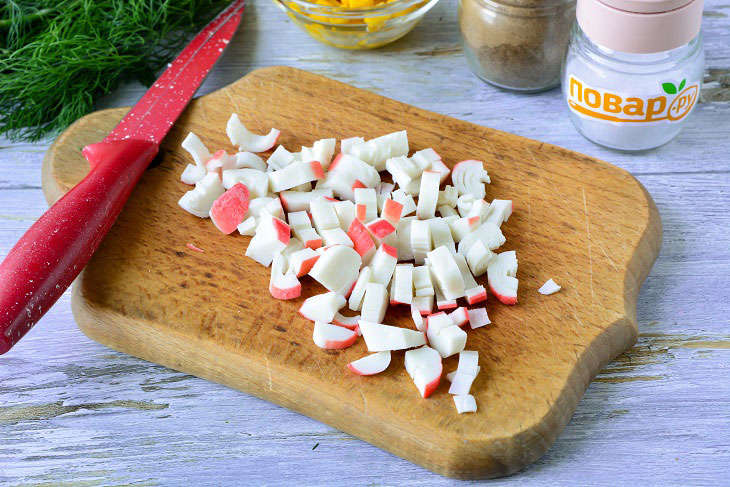 3. Pour chopped cabbage and crab sticks into a suitable deep dish.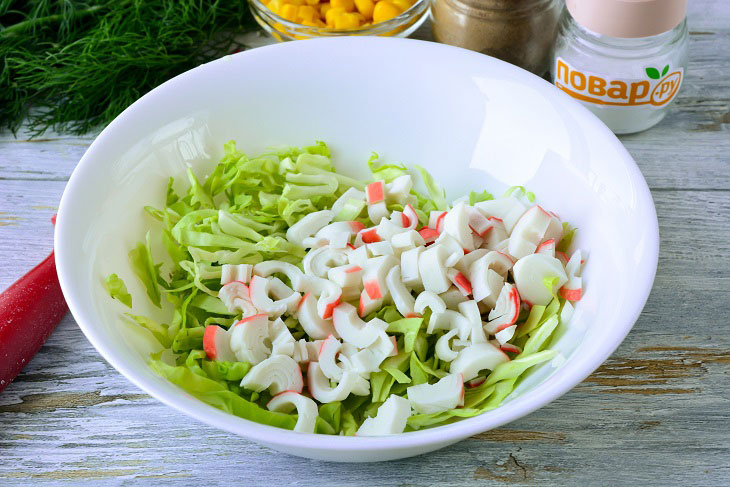 4. Slice juicy tomatoes. They pair perfectly with crab sticks.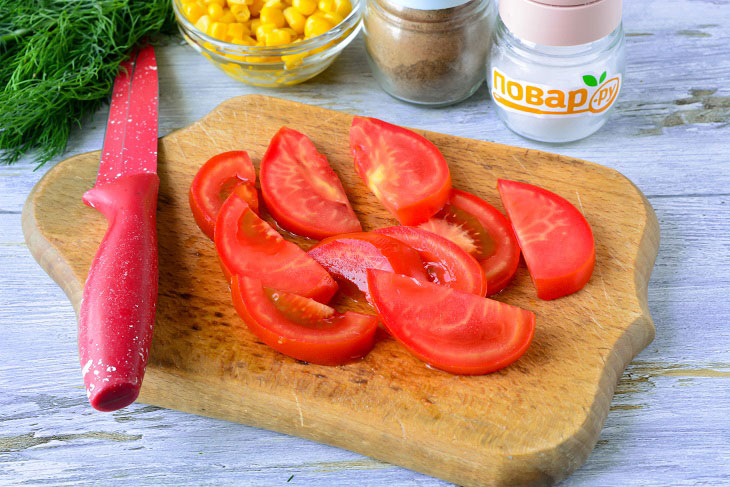 5. Add chopped tomatoes to salad.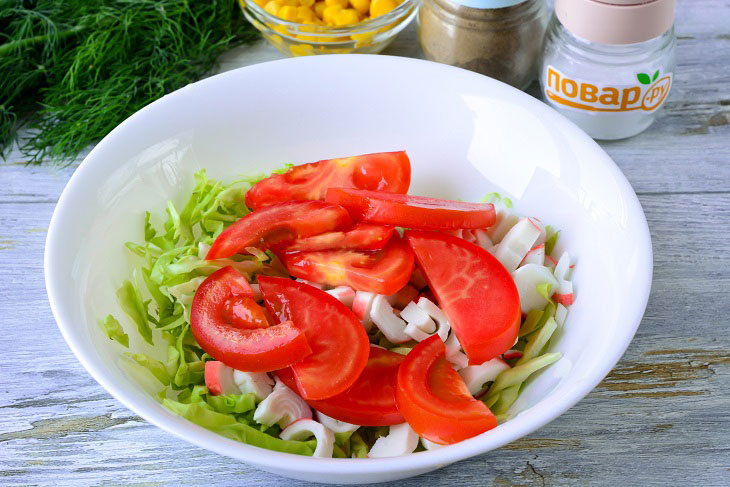 6. Finally, drain the marinade from the corn and add the grains to the salad. Choose sweet and soft canned corn.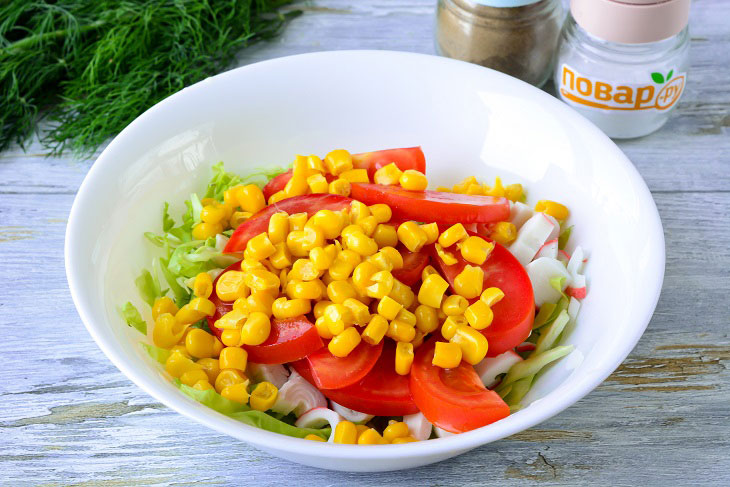 7. Salad and pepper to taste, add mayonnaise of any fat content.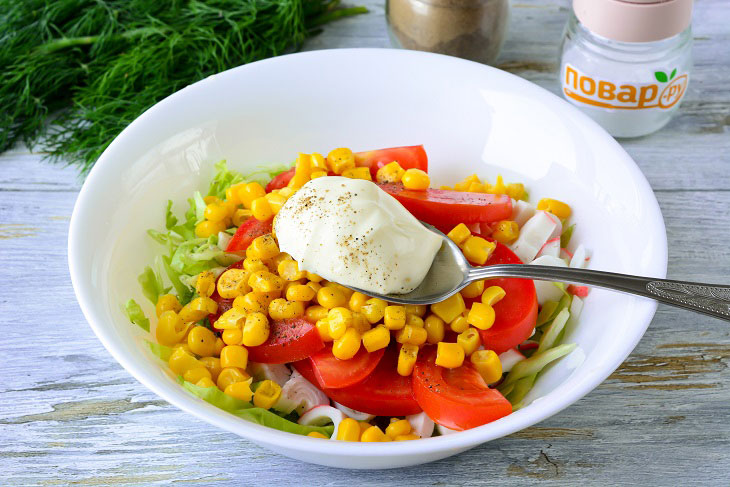 8. Toss the salad and you're d1. Put the dish for a while in the refrigerator, let it become cool and after 10 minutes you can serve it to the table.
9. Serve the finished dish to the table, decorating with a sprig of fresh herbs. Dill or parsley works well.
Harmonious taste salad "Magician" will please every1. Fresh aroma and rich taste – what else do you need? Your success is guaranteed.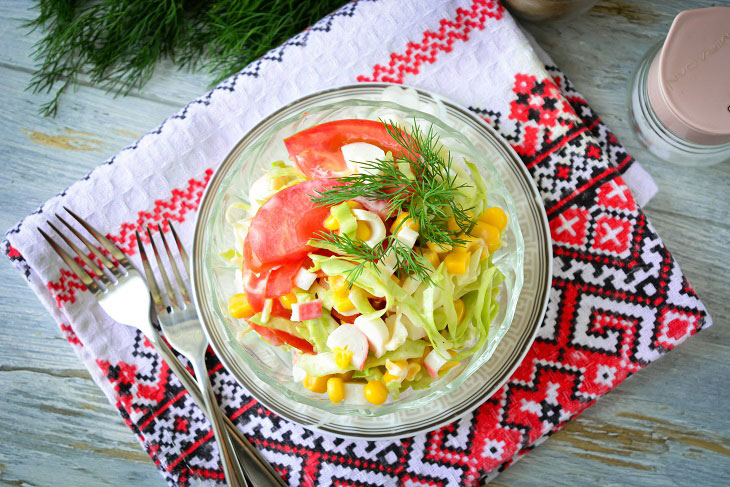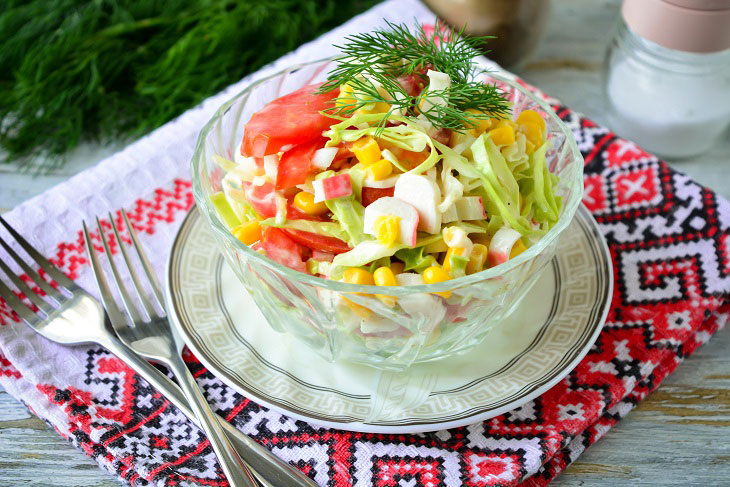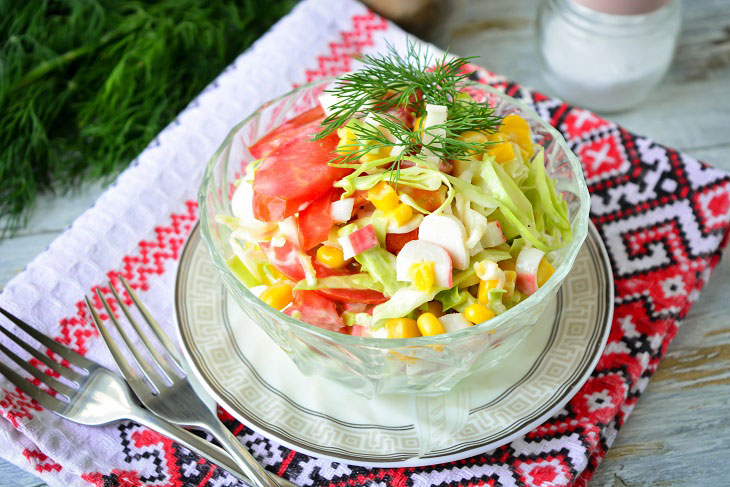 Bon appetit!