Summer is over, but the bountiful harvest continues. Especially good are fruits and vegetables grown with your own hands, for example, in your own dacha. Do not miss the opportunity to cook delicious and healthy dishes from them. One of them is the "Country" salad.
For this salad, you will need simple ingredients. In addition, it cooks quickly, which adds additional advantages to the dish. The basis of the salad is eggplant, cut into cubes and fried until golden brown. Pickled red onions go great with eggplant. Boiled eggs make the salad quite satisfying. A duet of aromatic herbs – parsley and basil subtly sets off the taste of the dish. Mayonnaise is used as a dressing.
Ingredients:
Eggplant – 750 g.
Egg – 4 pcs.
Red onion – 1 head.
Parsley greens – 5 branches.
Basil purple – 5 branches.
Mayonnaise – 2-3 tbsp. l.
Ground coriander – 1 tsp.
Ground black pepper – to taste.
Salt – to taste.
Refined sunflower oil – 1-2 tbsp. l.
For pickling onions:
Water – 1 tbsp.
Sugar – 1 tbsp. l.
Vinegar 9% – 2 tbsp. l.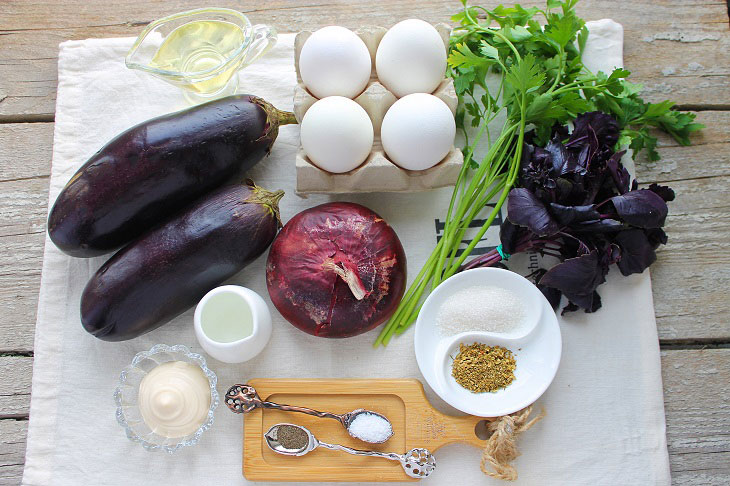 How to cook:
1. Wash the eggplant, wipe dry, remove the stalks. Cut the eggplant into small pieces. Put them in a bowl, add a teaspoon of salt, mix well and leave for 20 minutes to rid the vegetables of bitterness.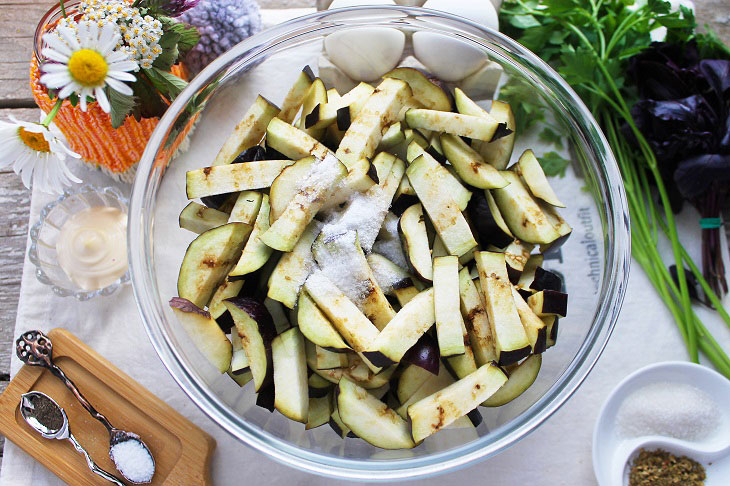 2. In the meantime, hard boil the eggs – 10 minutes from the start of boiling. Then cool the eggs by placing them in cold water.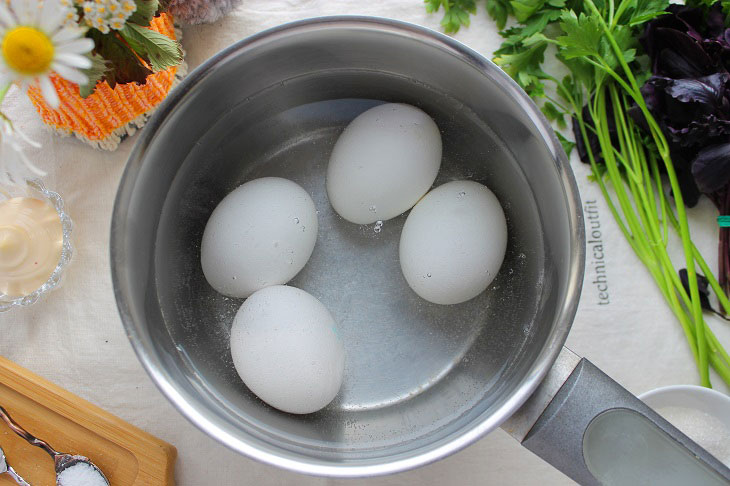 3. Peel the onion, wash and cut into half rings or quarters of the rings.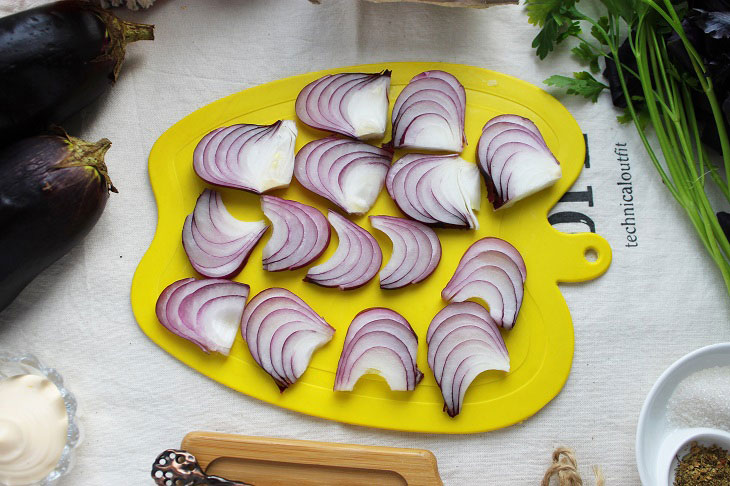 4. Put the onion in a bowl, pour water mixed with sugar and vinegar. Leave for 15 minutes to marinate.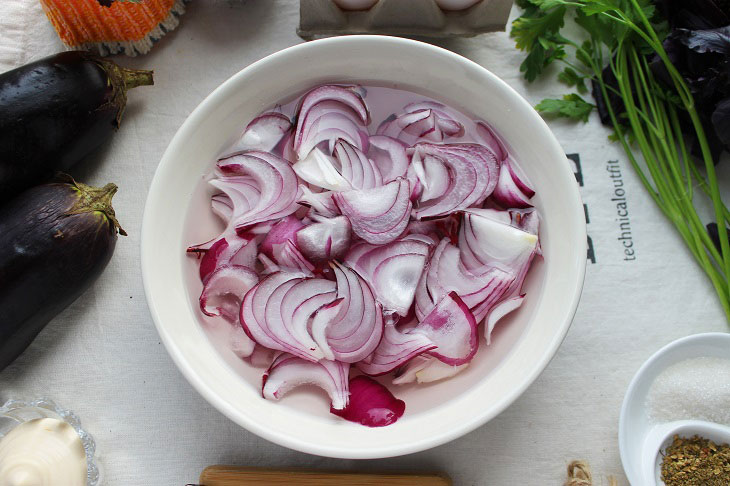 5. Heat sunflower oil in a frying pan. Squeeze the eggplant well, put it in a pan and fry until tender.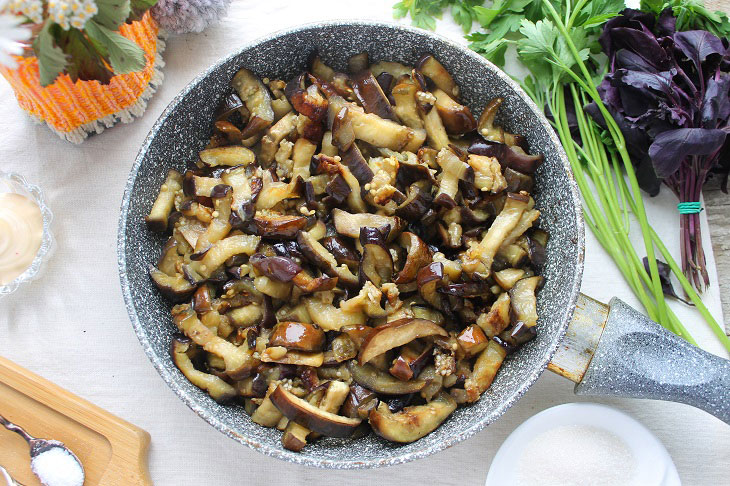 6. Transfer the eggplant to a salad bowl. Let them cool down.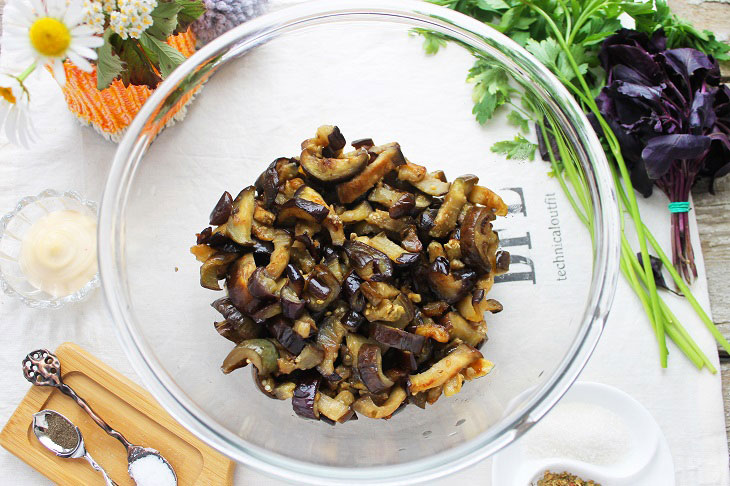 7. Drain the onion in a colander to drain the marinade. Add onion to eggplant.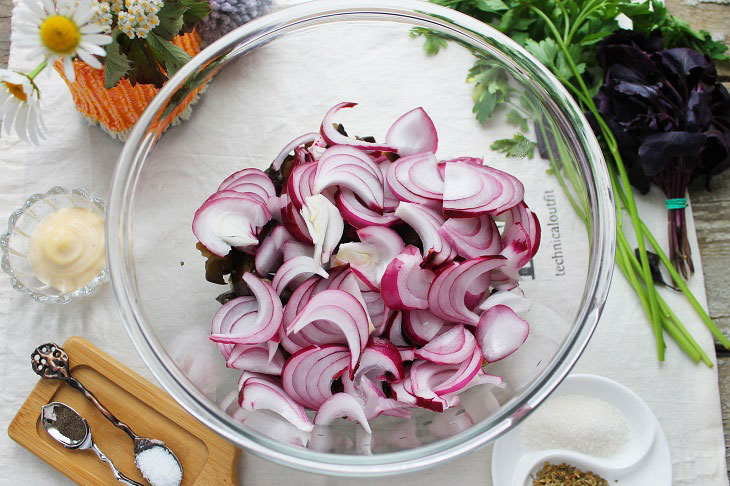 8. Peel the eggs, cut 3 eggs into large pieces and put in a salad bowl. Cut the remaining egg into slices and leave to decorate the salad.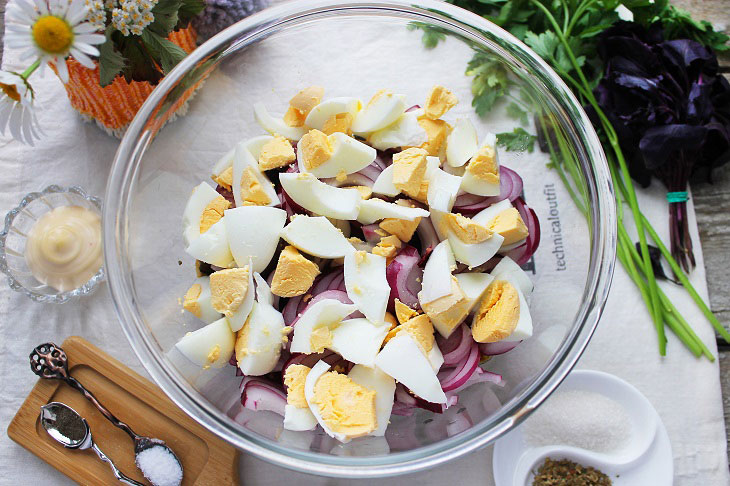 9. Wash parsley and basil and pat dry. Finely chop the herbs and add them to the salad bowl. Salt and pepper to taste, season with coriander.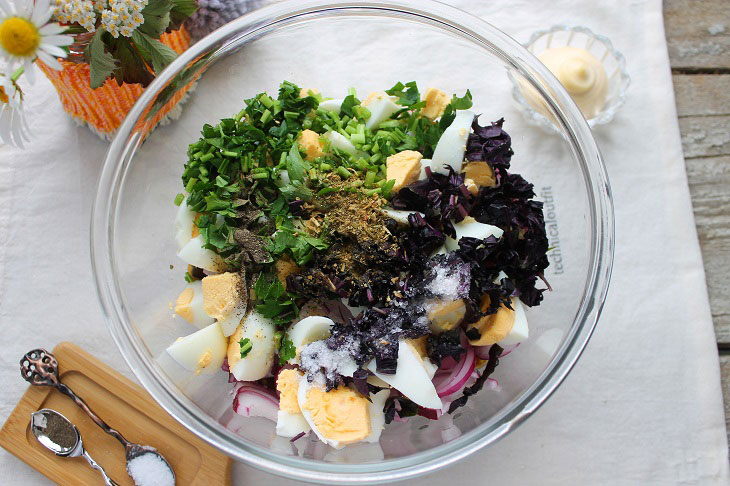 10. Season with mayonnaise and mix thoroughly.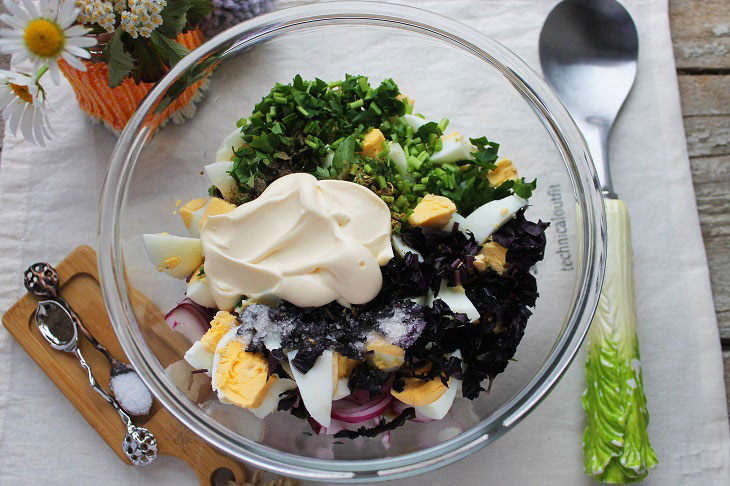 Salad "Dachny" is ready. Decorate it with egg slices and a sprig of parsley and serve. Try it yourself and offer to guests.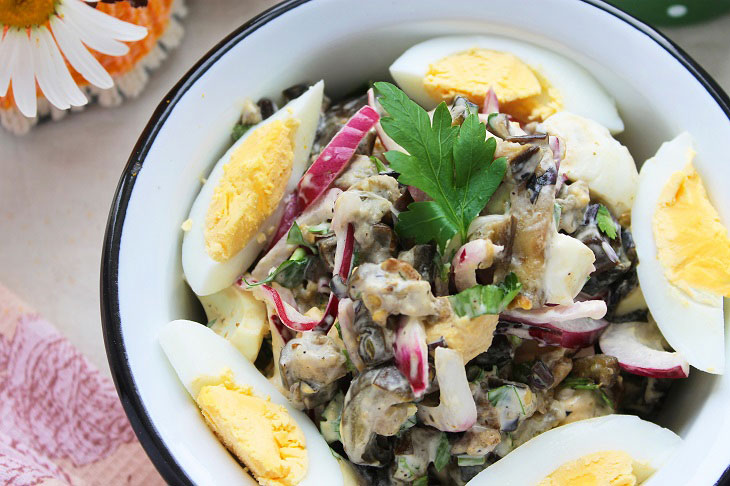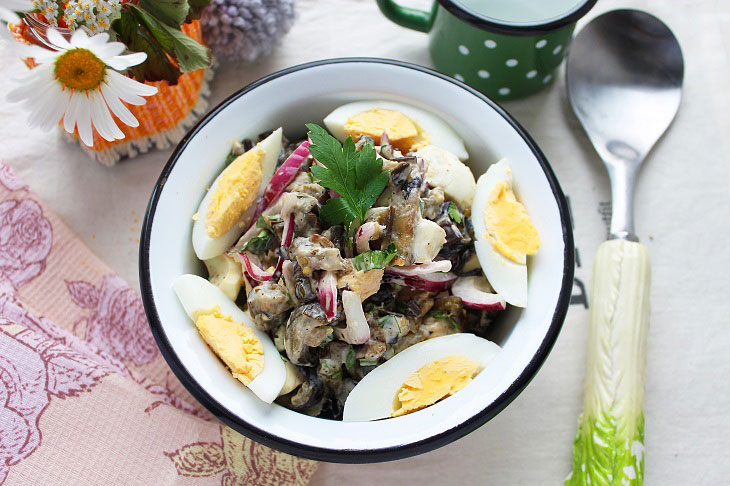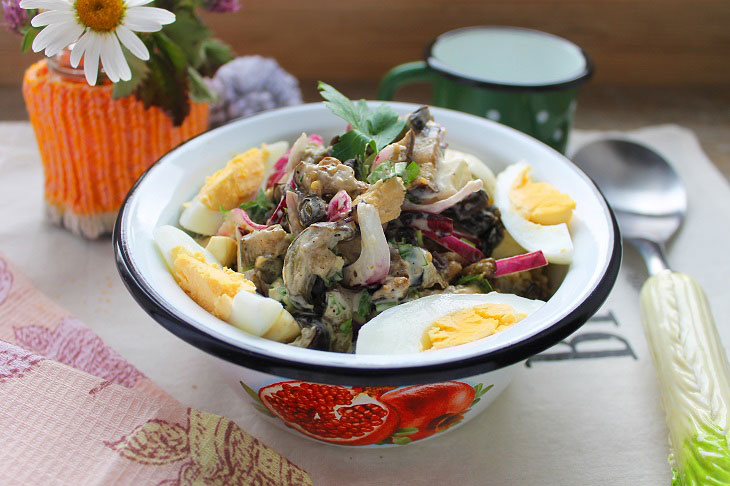 Enjoy your meal!