Every summer, the garden pleases us with a huge amount of vegetables that bring us a lot of vitamins and pleasure. If you want to leave at least a few useful things for the winter, then you can simply make a few servings of such a preparation as Danube salad. It contains a very large number of vegetables, and they all combine perfectly and form a real yummy. This salad can be called a vitamin one, and it will come in handy on cold winter days when you want something summery.
Ingredients:
Cabbage – 75 g.
Carrot – 1 pc.
Onion – 1 pc.
Cucumbers – 5-6 pcs.
Bulgarian pepper – 1 pc.
Garlic – 1-2 cloves.
Tomatoes – 3 pcs.
Sugar – 0.5 tbsp. l.
Salt – 0.5 tbsp. l.
Vegetable oil – 100 ml.
Vinegar 9% – 20 ml.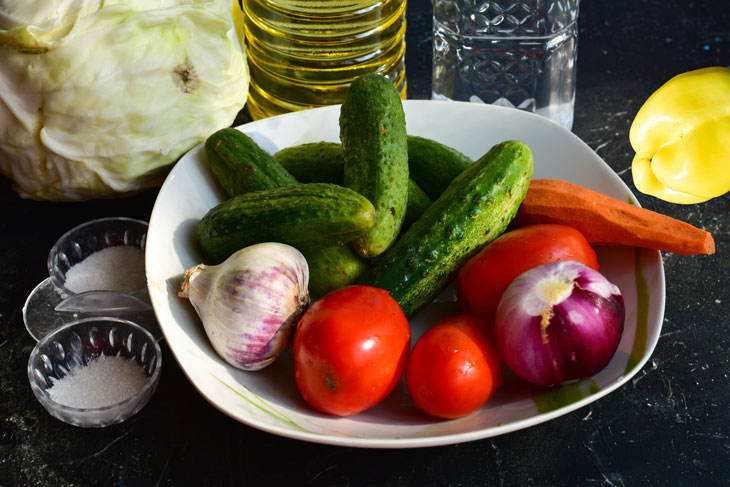 How to cook:
1. First, prepare all the necessary vegetables, wash them and peel those that you need. Cut the tomatoes into small slices or sticks.
2. Chop the cabbage with a knife or using a special grater.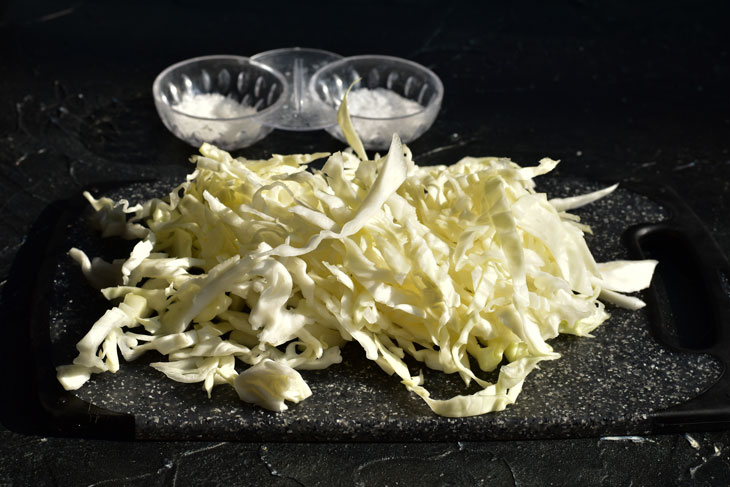 3. Grind carrots with any grater, regular large or for Korean carrots.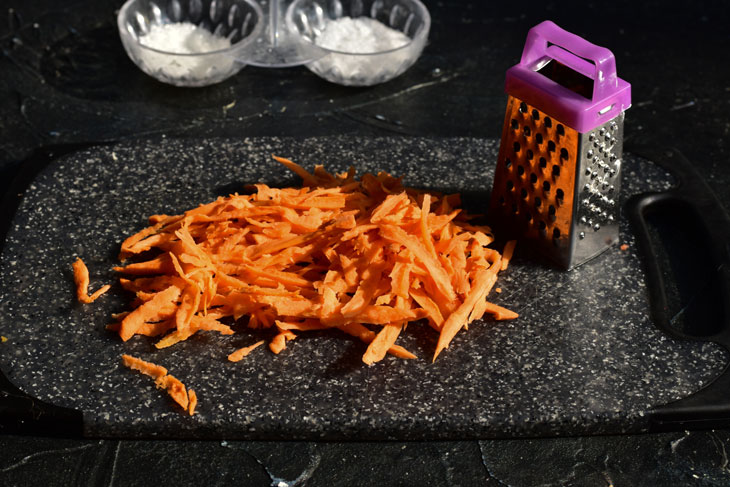 4. Cucumbers cut into neat small strips. Cut the onion into fairly thin half rings. Be sure to clean the bell pepper from the inner seeds and cut into strips. Cut the garlic into thin rings.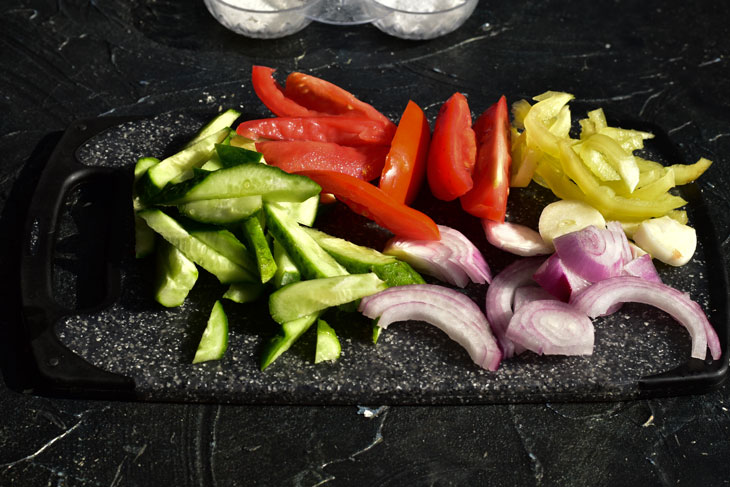 5. Take a comfortable bowl and put all the chopped vegetables into it.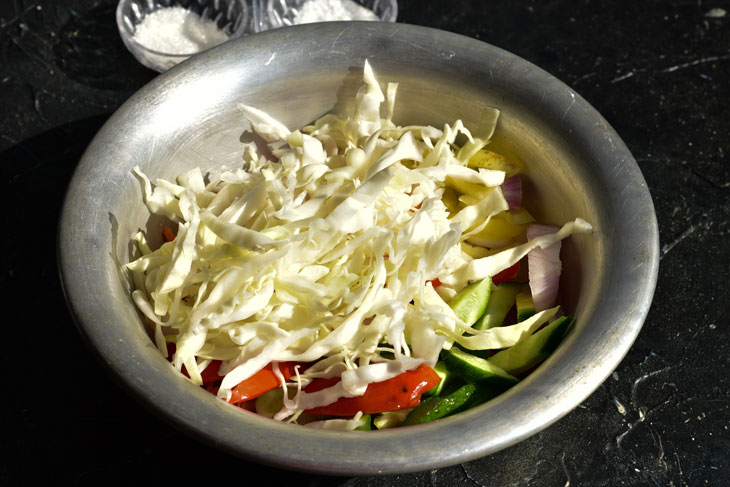 6. Also immediately add salt and sugar to the vegetables.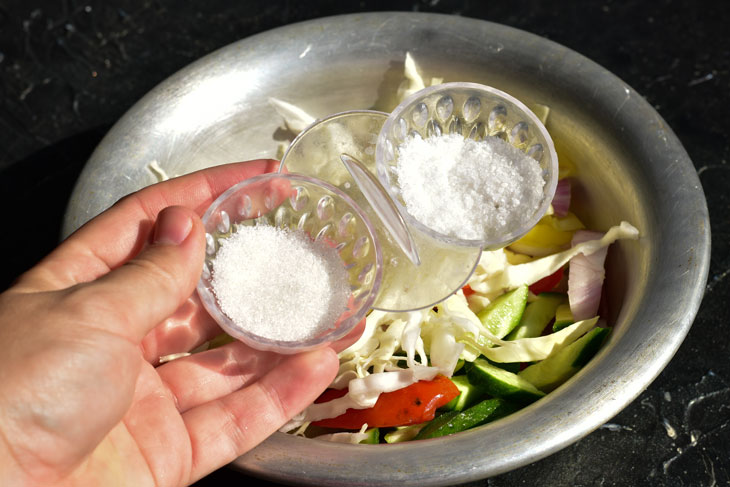 7. Then pour in vegetable oil.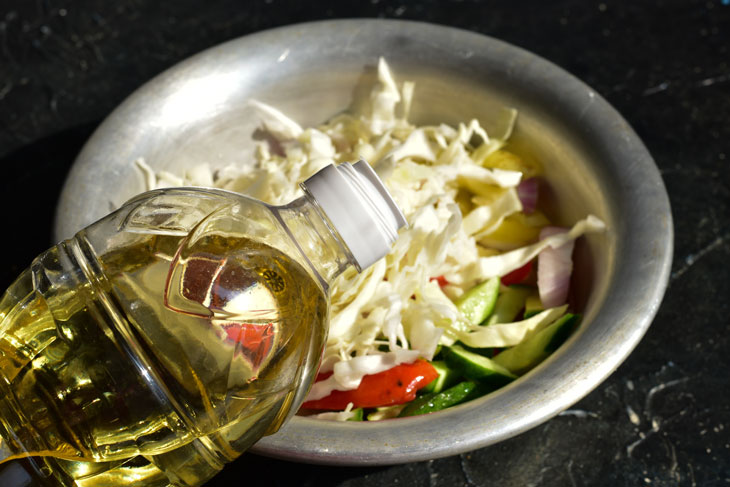 8. Put the bowl with the future salad on the stove and turn on the fire. After seven minutes have passed, stir the contents and cover with a lid. When the salad boils, boil it for fifteen minutes, mix again. Pour in the vinegar, boil for another ten minutes and turn off the heat.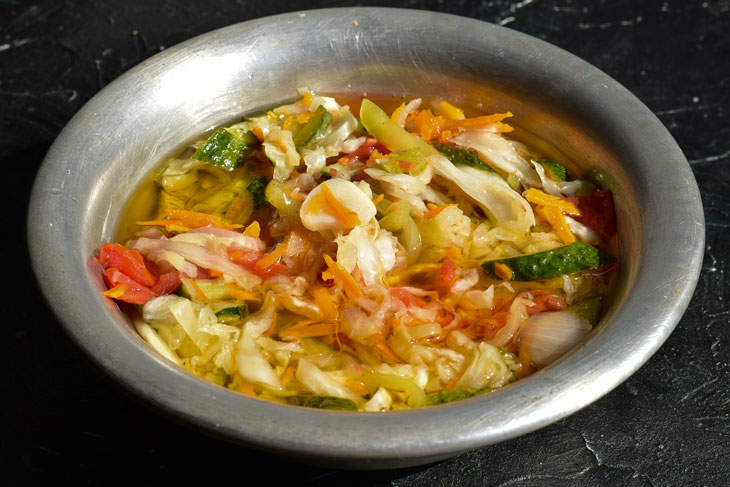 9. Prepare banks. Sterilize them and do not forget about the caps, they must also be sterile. Put the salad in jars.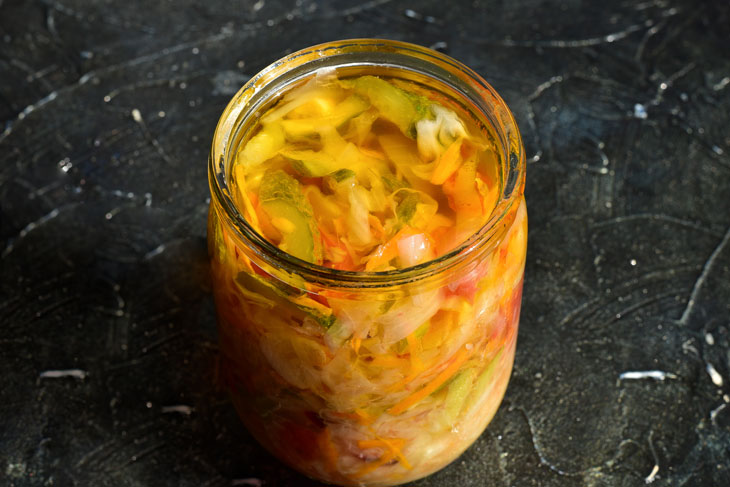 10. Roll up the lids. Salad "Danube" is ready! Once it has cooled, put it in a cool and dark place to keep it all winter.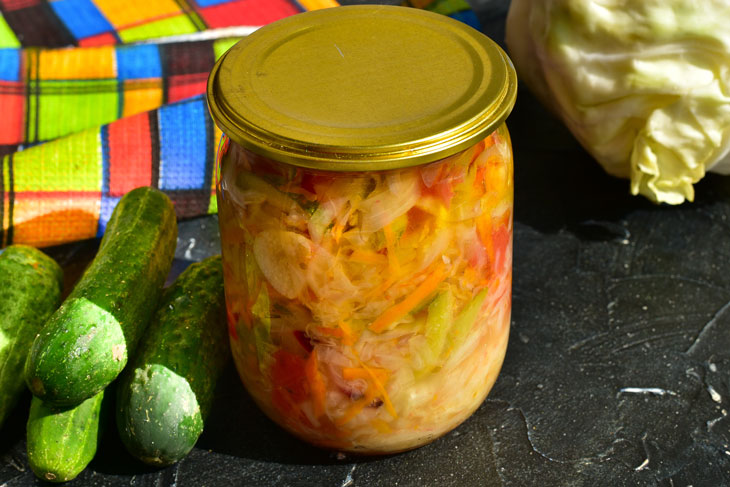 Enjoy your meal!