Salad "Dniester" is a delicious appetizer that is prepared from very simple ingredients, the main ones being sausage and cabbage. Therefore, when choosing sausages on the market, you should give preference to high-quality ones. Cabbage can be used for this salad, both white and Beijing. The main thing is that the vegetable is juicy, then the salad will come out tastier. Peas, which are also added to the salad, should not be hard. Mayonnaise for dressing can be used both 67% and 30%.
You can serve a ready-made salad in a beautiful bowl on a leg or in a brightly colored salad bowl.
Ingredients:
Boiled sausage – 100 g.
Cabbage – 100 g.
Canned peas – 30 g.
Mayonnaise – to taste.
Salt – to taste.
Greens (you can not add it) – 1 bunch.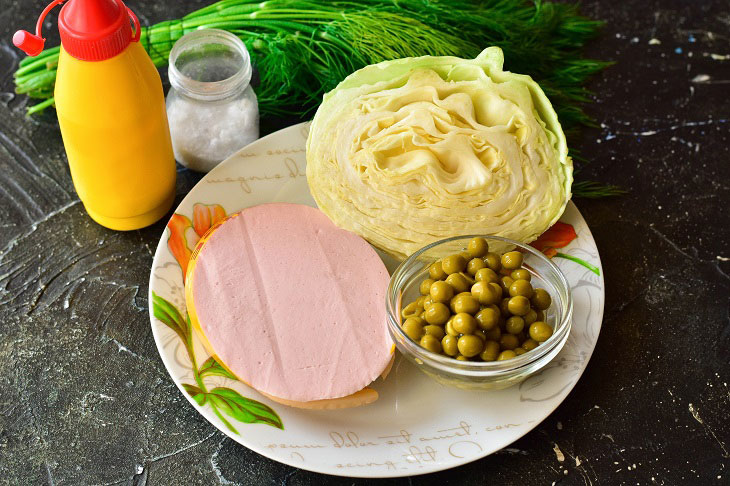 Cooking:
1. Remove the wrapping film from the sausage, cut into medium-sized cubes.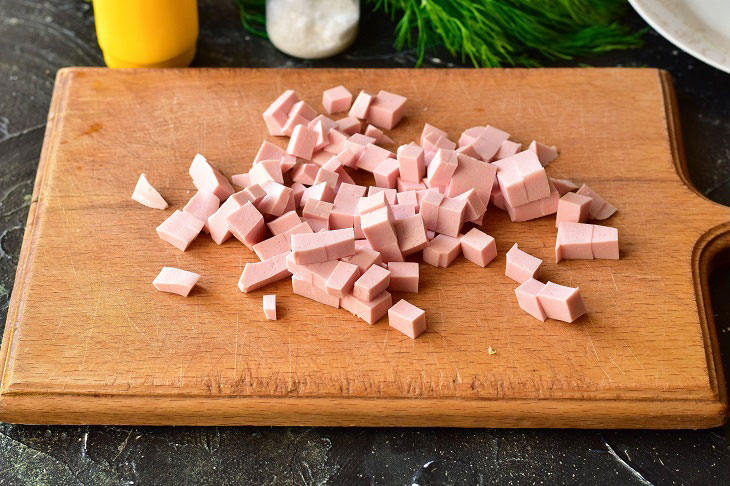 2. Remove a couple of upper leaves from the cabbage, cut off the head. Wash the vegetable and then cut it into thin strips. This can be done with the most common kitchen knife, or you can take a special one for this purpose.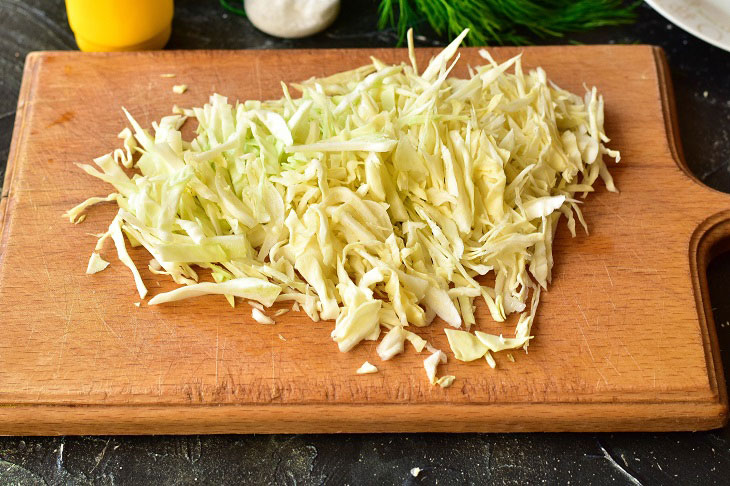 3. Put the chopped cubes of boiled sausage into a bowl.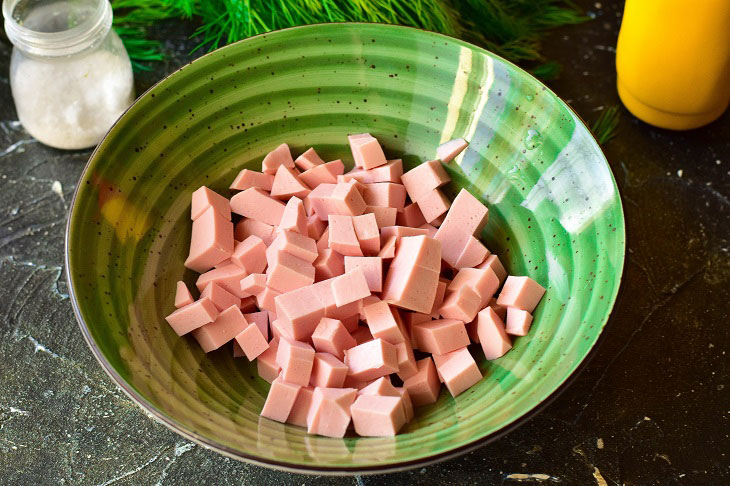 4. Put chopped cabbage there.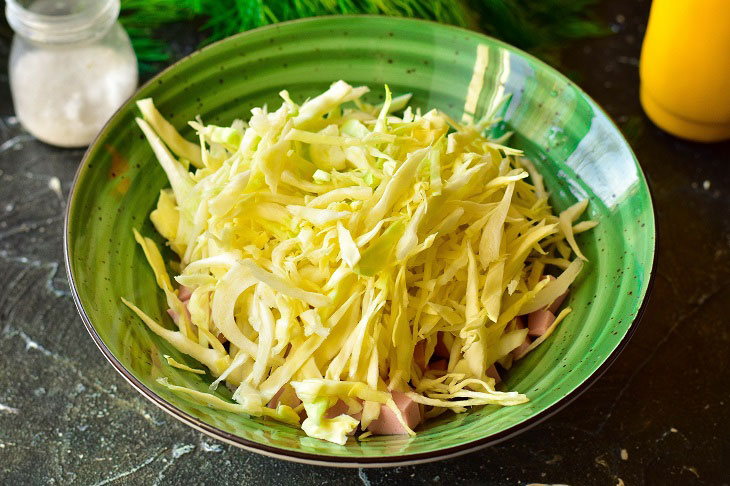 5. Open a jar of canned peas, take the right amount with a spoon, put in a colander. When the excess marinade escapes, shift the peas to the previous prepared ingredients.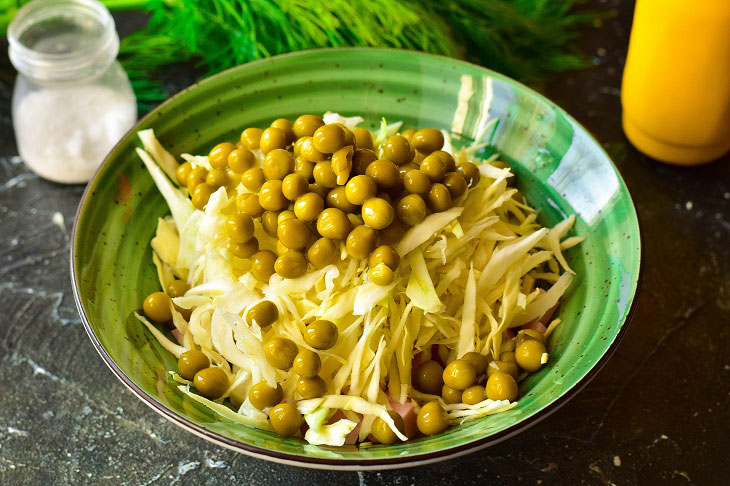 6. Add salt.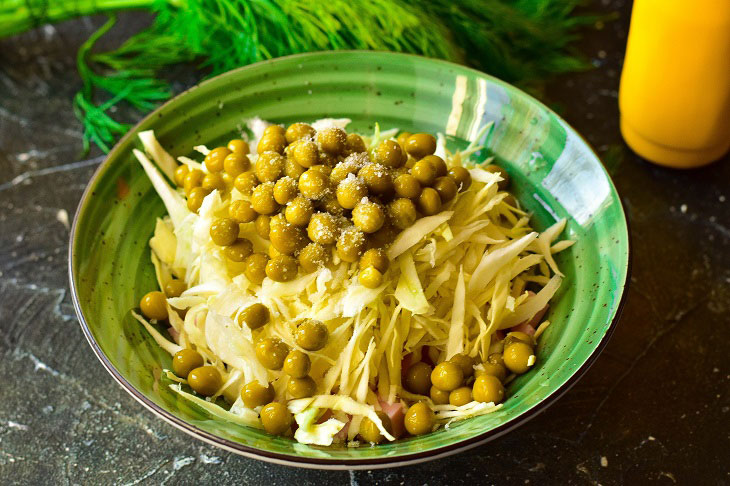 7. Then add mayonnaise.
You can use sour cream for dressing instead of mayonnaise.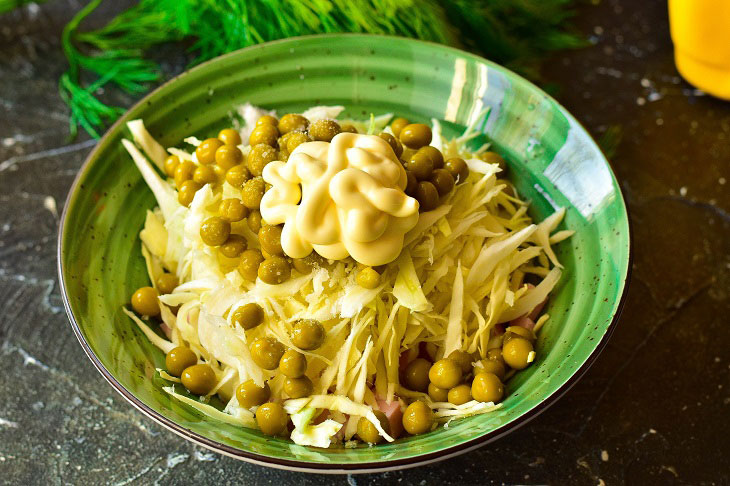 8. Mix the salad very well with a regular spoon.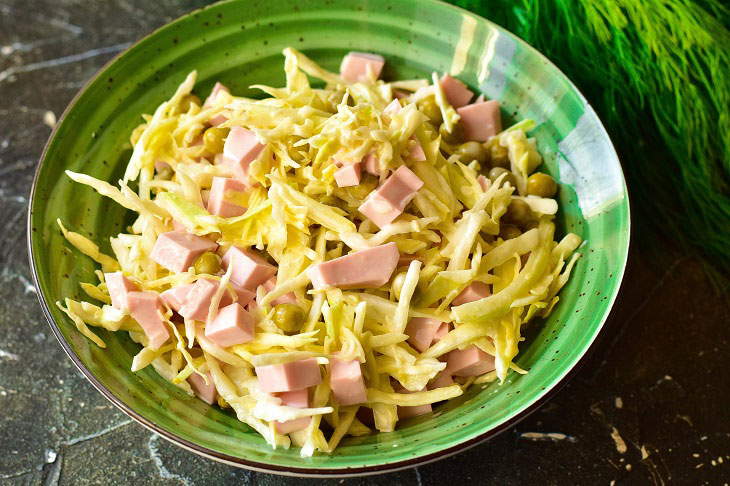 9. Wash the greens and chop them finely.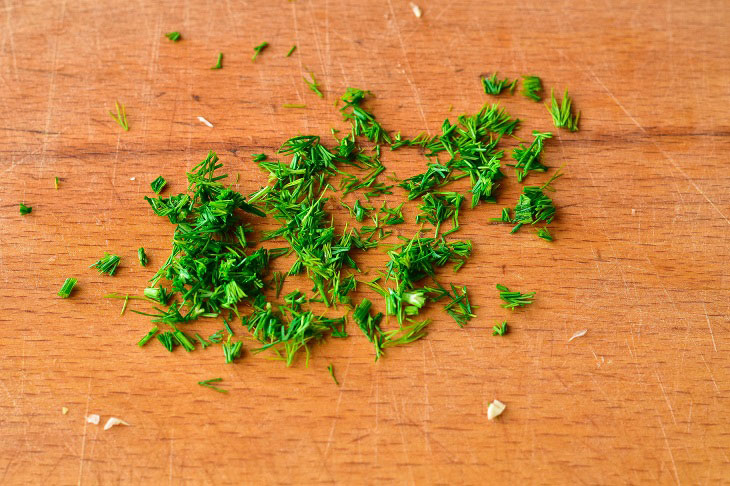 10. Put it on top of the finished Dniester salad. Let the dish stand for at least 30 minutes in the refrigerator, and then serve it to the table!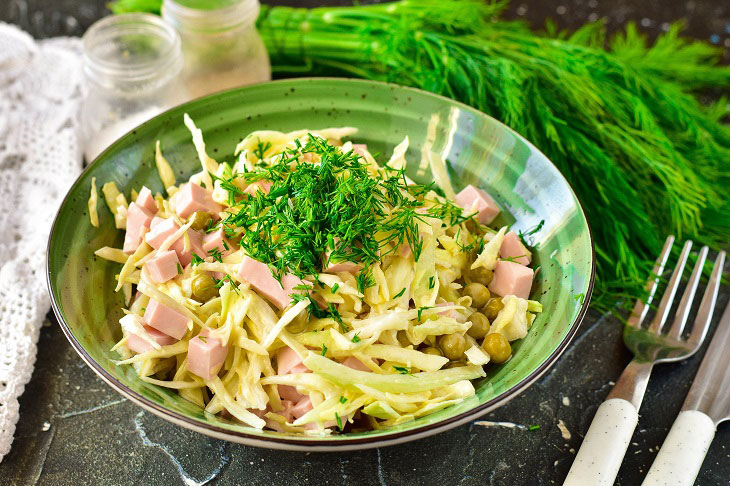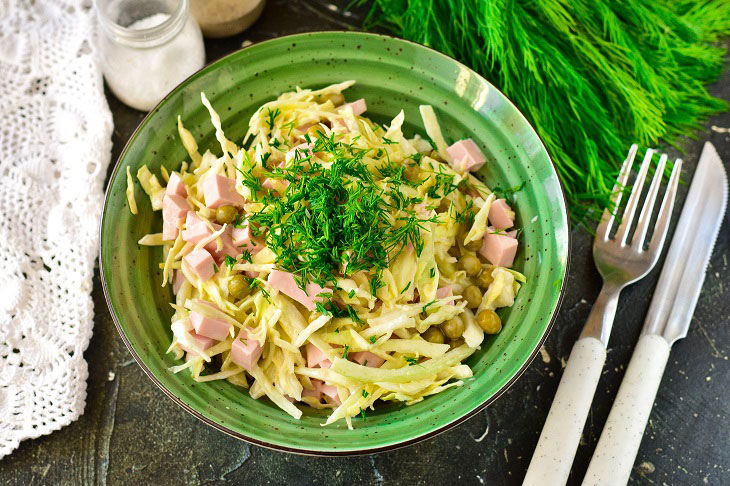 Enjoy your meal!