Salad "Snowdrop" turns out to be very tasty and quite healthy, since its main ingredient is chicken liver. Also, the finished appetizer looks very bright and beautiful, so it should be prepared for a holiday and surprise guests. The salad has such a name due to the fact that on top it is decorated in an original way, snowdrop flowers are made from green and white onions.
By the way, when choosing a liver in a grocery store, it is better to buy chicken. If it is not on sale, then any other will do, for example, you can buy pork or beef liver. If there is a turkey, then definitely take it. It tastes almost the same as chicken, only a little more tender. You can serve the ready-made Snowdrop salad to the table both immediately after cooking, and after it has been in the refrigerator for several minutes and all products are well saturated with mayonnaise dressing. In general, probably, this is really what you need to do and let the salad stand for a while.
Ingredients:
Egg – 1 pc.
Pickled cucumber – 1 pc.
Mushrooms – 2 pcs.
Chicken liver – 150 g.
Salt, pepper – 3 pinches each.
Mayonnaise – 0.5 tbsp. l.
Vegetable oil – 40 ml.
Green and white onions – to decorate the salad.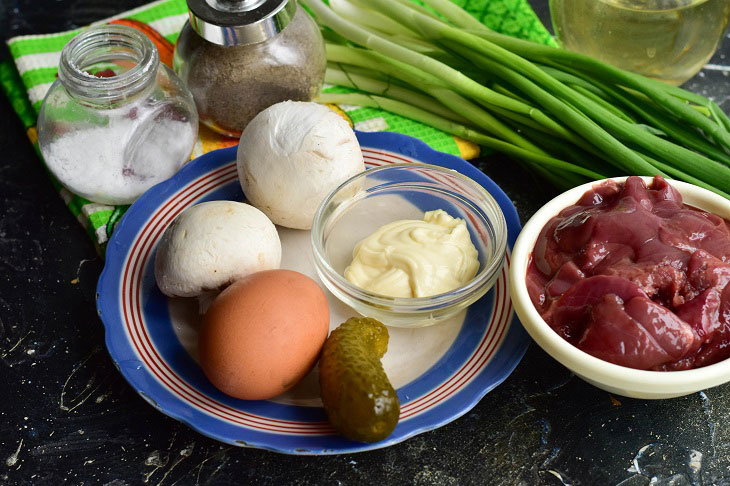 How to cook:
1. So, chop the mushrooms.
You can use not only champignons, but also any other mushrooms.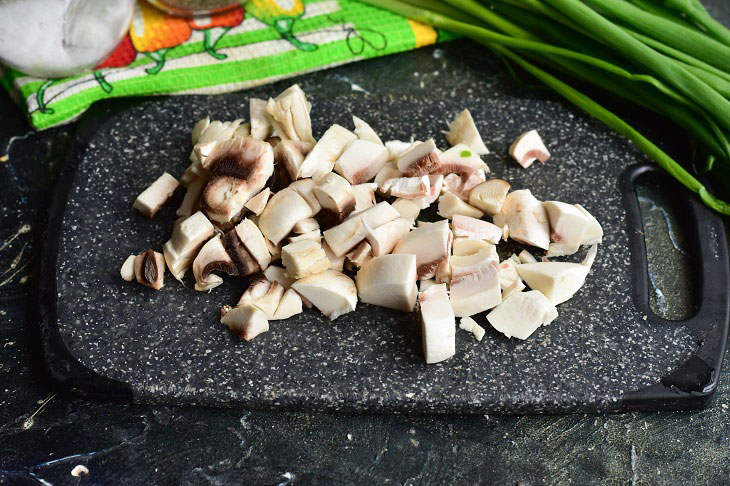 2. Put them in a pan, pour only vegetable oil into it first. Fry the mushrooms for 2-3 minutes, salt them.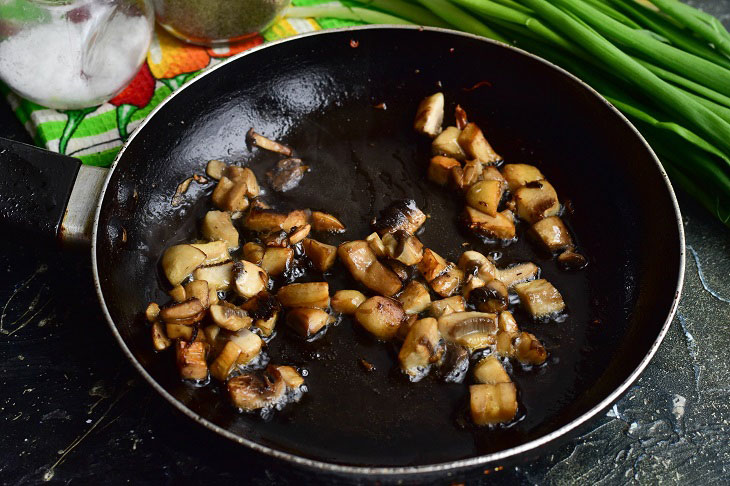 3. Cut pickled cucumber into cubes.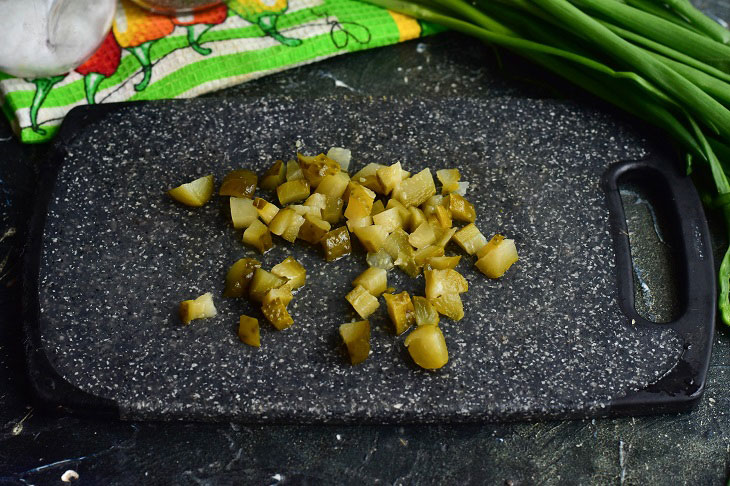 4. Cut the boiled egg in the same way.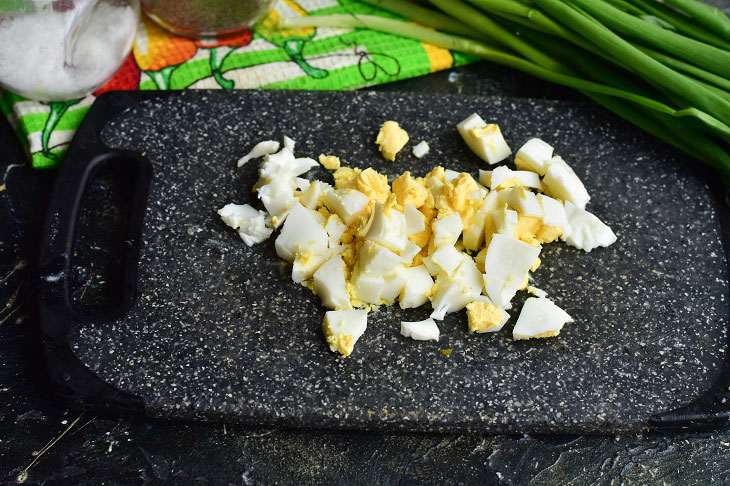 5. Wash the liver, put it in a frying pan, in which heat the vegetable oil. Fry the liver for 7-10 minutes.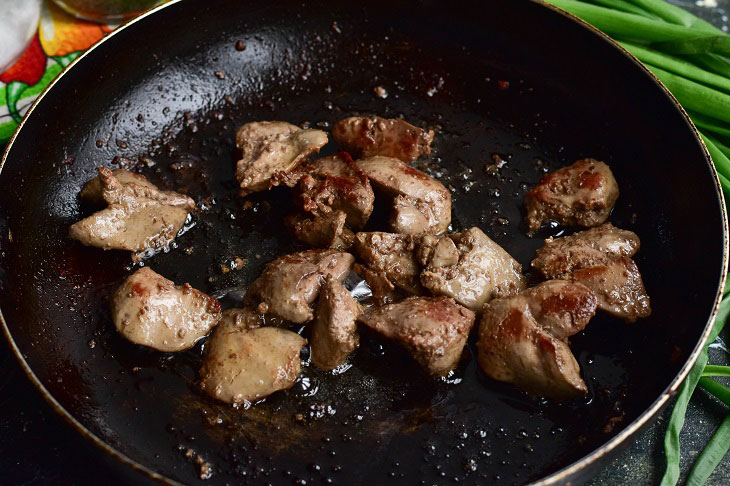 6. Now put it on the board, cool a little and cut into cubes.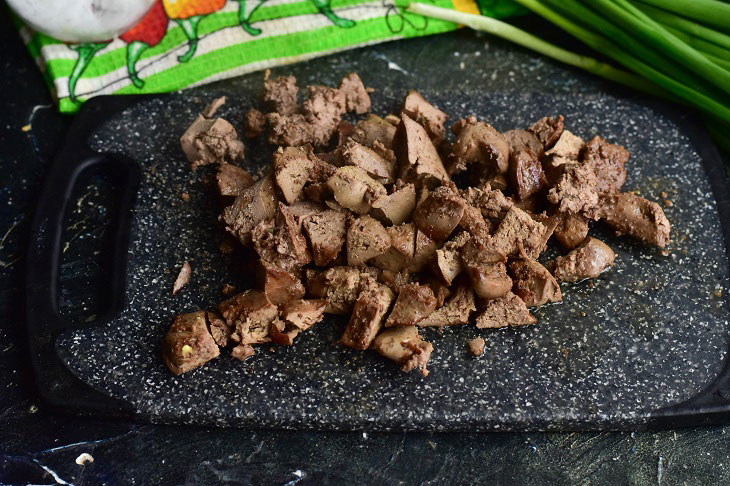 7. Place all chopped ingredients in a bowl.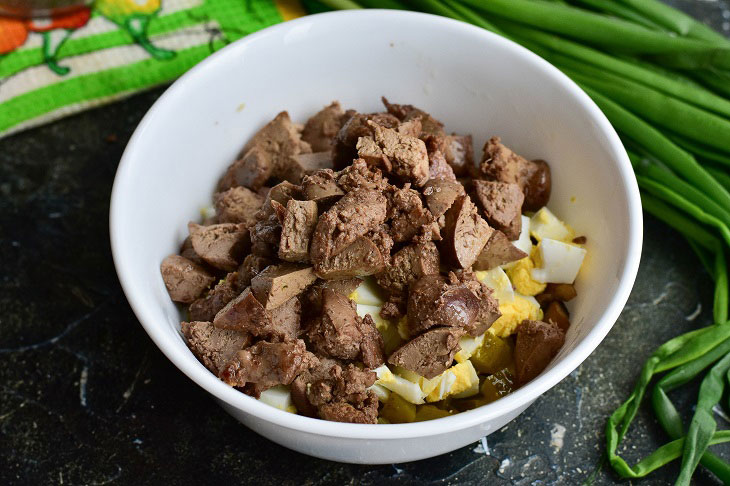 8. Put the mayonnaise in there.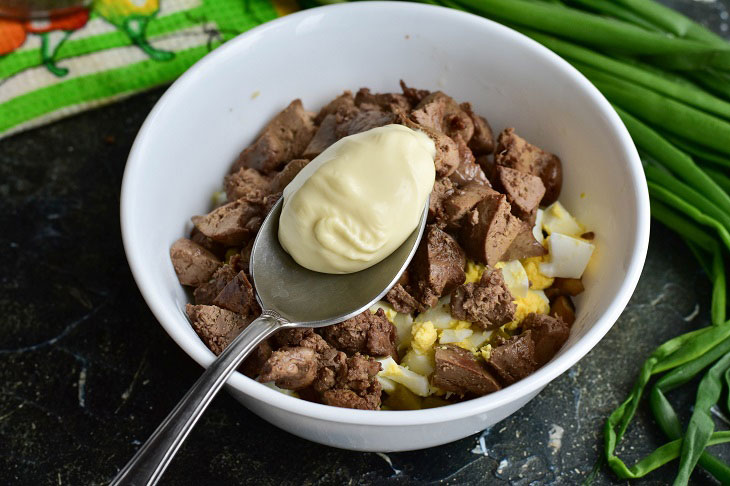 9. Add salt and black pepper.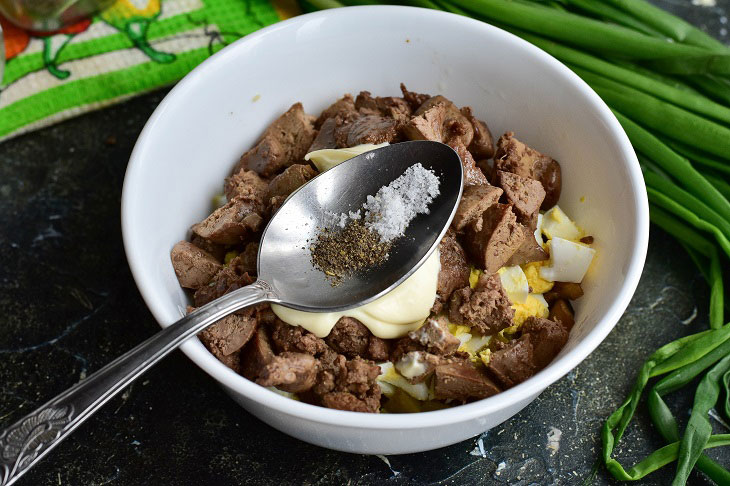 10. Now simply toss the lettuce and place it on a serving platter using a shaping ring.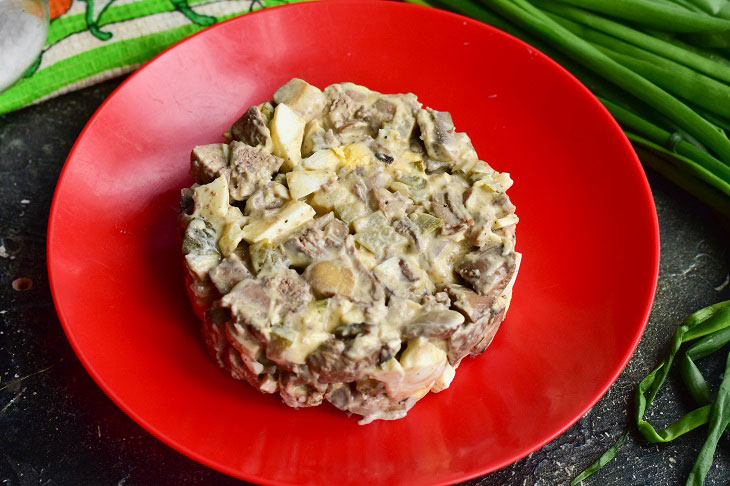 11. Lay out the green onions, it will serve as the stems of the snowdrops.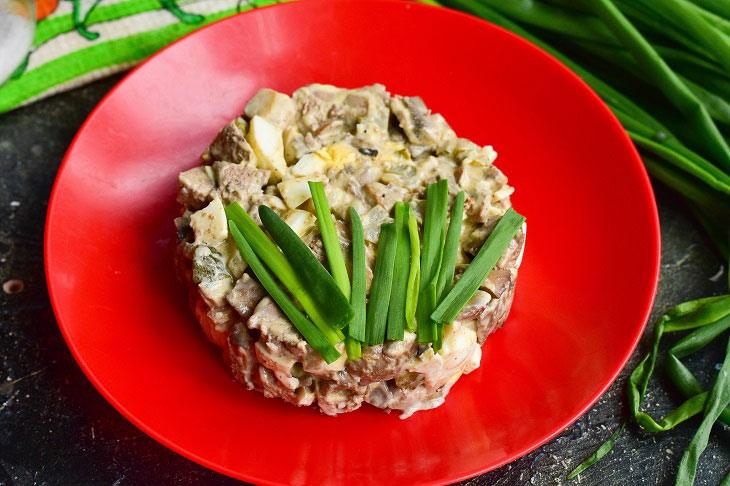 12. Now make snowdrop buds from white onions. This is such a beautiful and bright salad!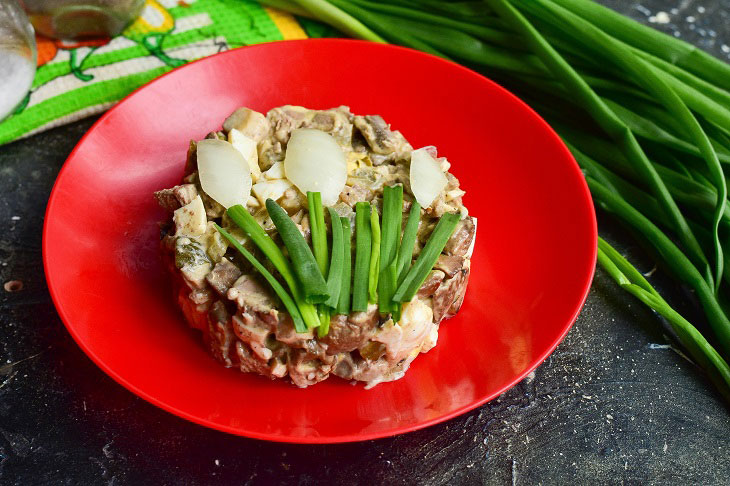 Enjoy your meal!