Oak salad is a beautiful dish that you can safely make for any festive feast and be sure that everyone will definitely like it. Cooking it quickly, all the ingredients are perfectly combined with each other and, as it were, complement each other.
Boiled chicken fillet is added to the salad, but this type of meat can be safely replaced with others, for example, take turkey fillet. When choosing mushrooms, it is better to opt for champignons, but, in addition to them, oyster mushrooms or forest mushrooms are also suitable, with which the salad will come out very fragrant and unique in taste. It is best to serve the Oak salad to the table after it has been in the refrigerator for at least half an hour, so all the products will become the same temperature, and in general they will be well saturated with mayonnaise.
Ingredients:
Chicken fillet – 70-100 g.
Egg – 2 pcs.
Champignons – 2 pcs.
Hard cheese – 30 g.
Salt – 3 pinches.
Pepper – 1 pinch.
Mayonnaise – 0.5 s. l.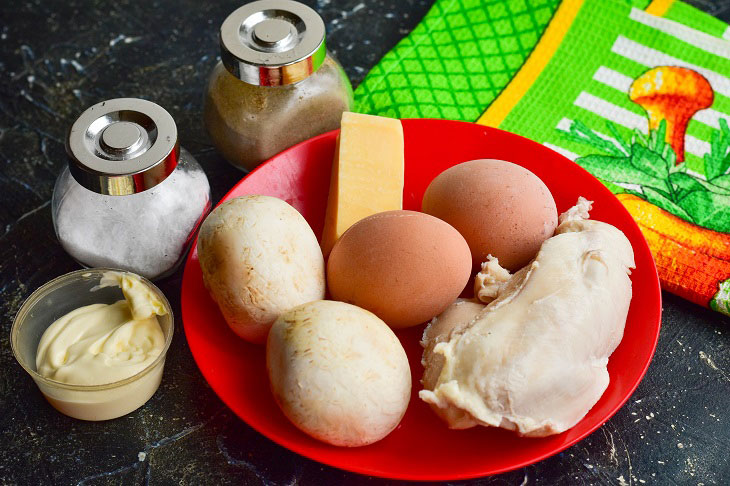 How to cook:
1. So, first of all, cut hard cheese into small cubes.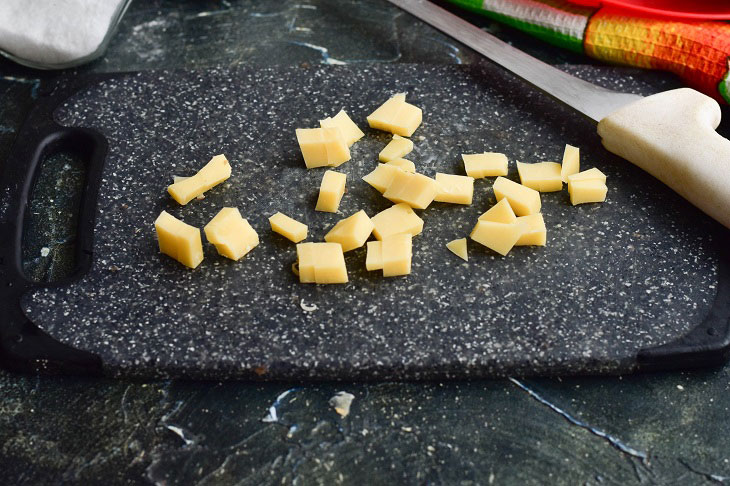 2. Tear the boiled chicken fillet with your hands into pieces or just cut it. If your meat is raw, then wash it, put it in a saucepan and fill it with clean water. Add at least a pinch of salt and cook it for at least 30 minutes. In general, you can pre-cut it into cubes, so it will cook a little faster.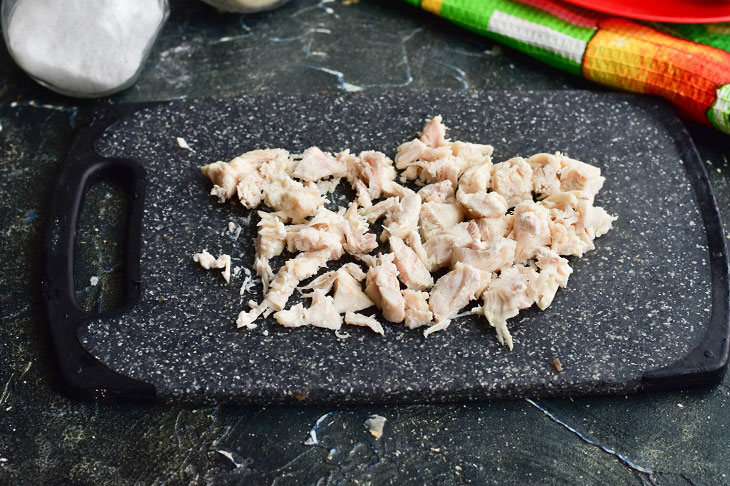 3. Put the meat and chopped hard cheese into a bowl.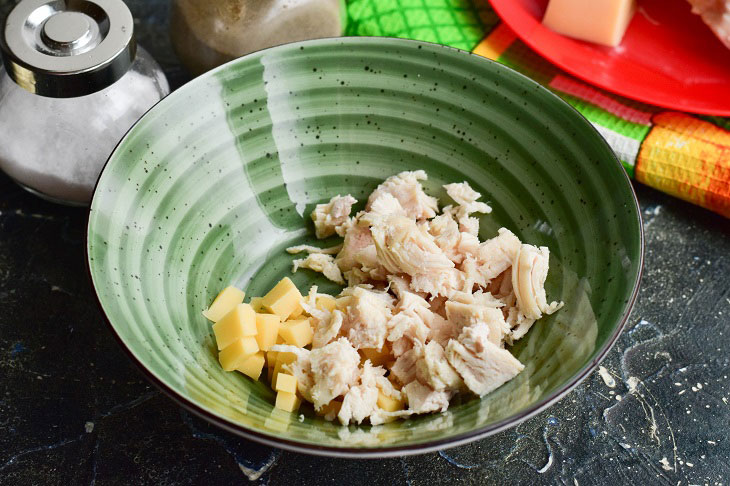 4. Fry the mushrooms in a pan by pouring vegetable oil into it. Pre-wash the vegetables and cut them either into cubes or otherwise. Also, do not forget to salt the vegetables so that they do not taste bland.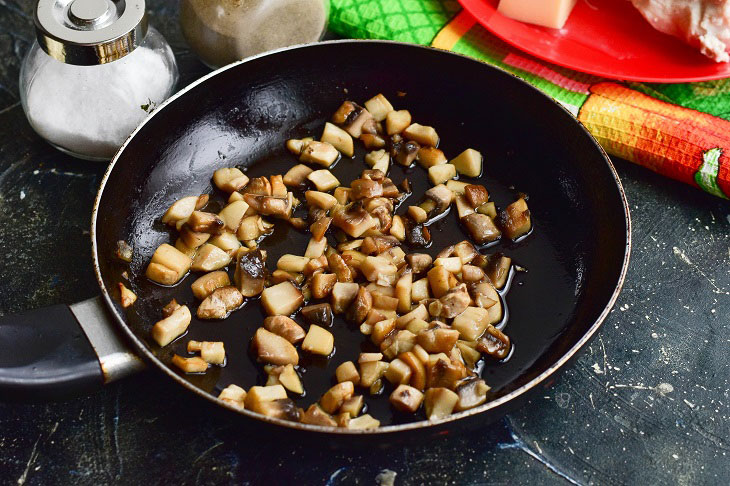 5. Put the fried mushrooms in a bowl with the previous products. Try not to have vegetable oil.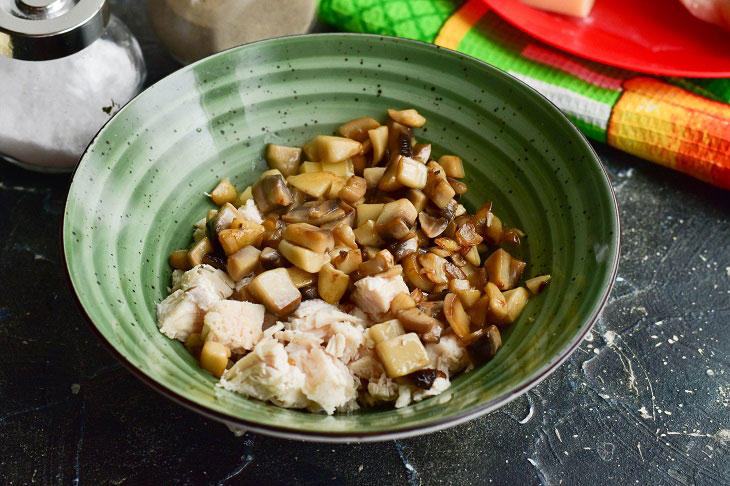 6. Now cut the boiled eggs into cubes.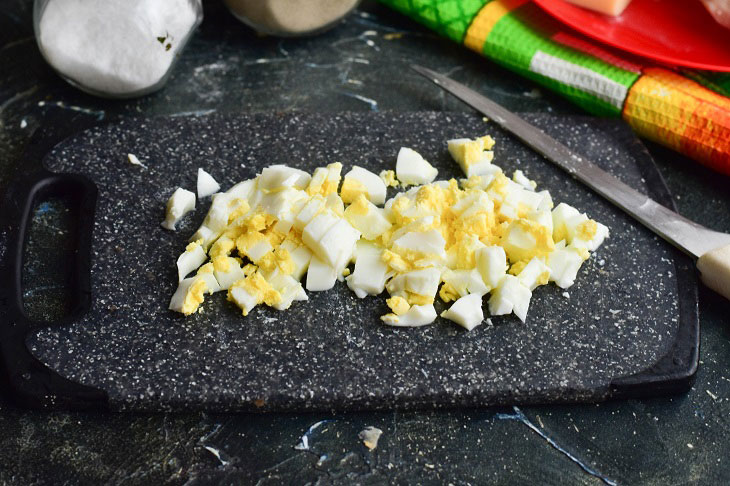 7. Send them also to the bowl with the main products.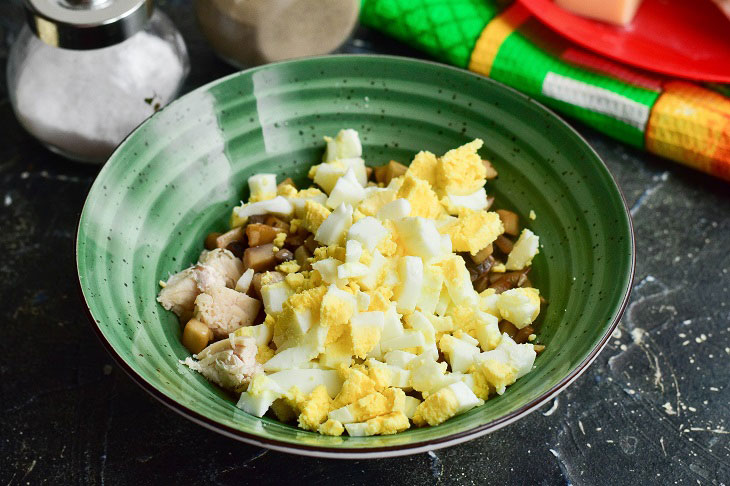 8. Add salt and pepper.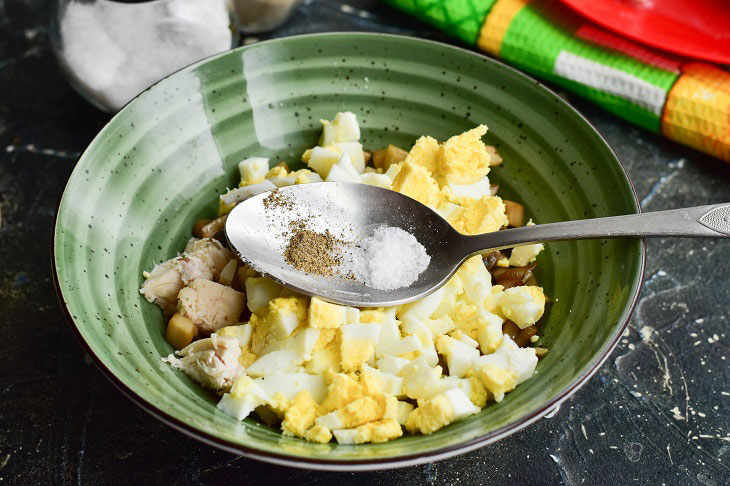 9. Add mayonnaise.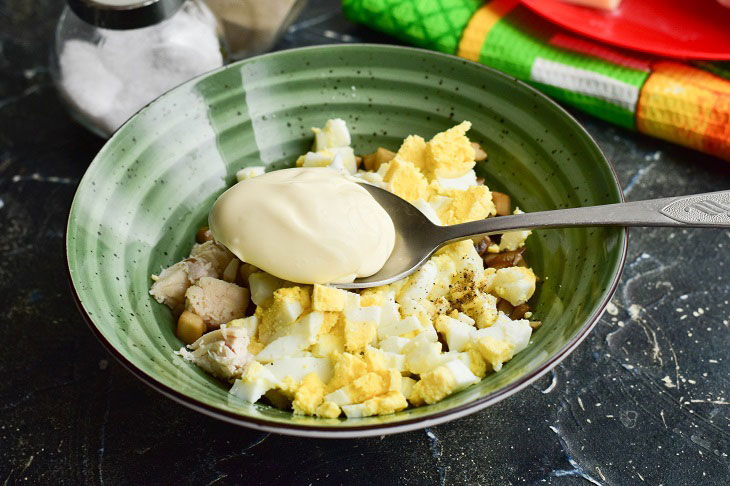 10. Mix all the ingredients for the salad very well.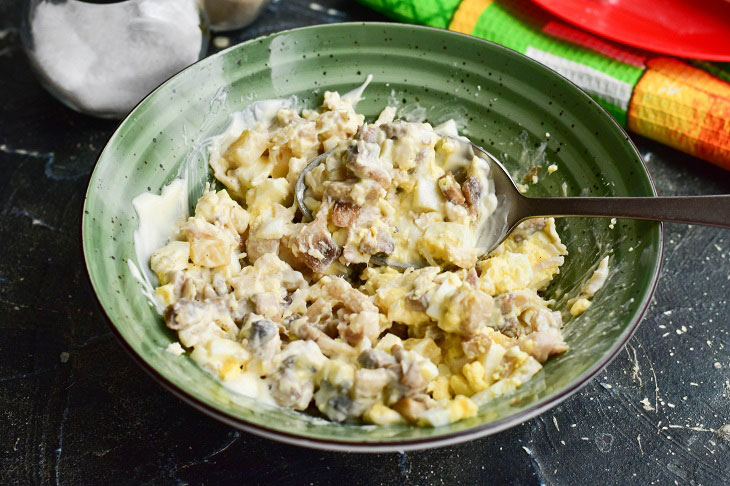 11. Now put a lettuce leaf on a dish, install a ring for forming salads. Put the prepared salad inside it.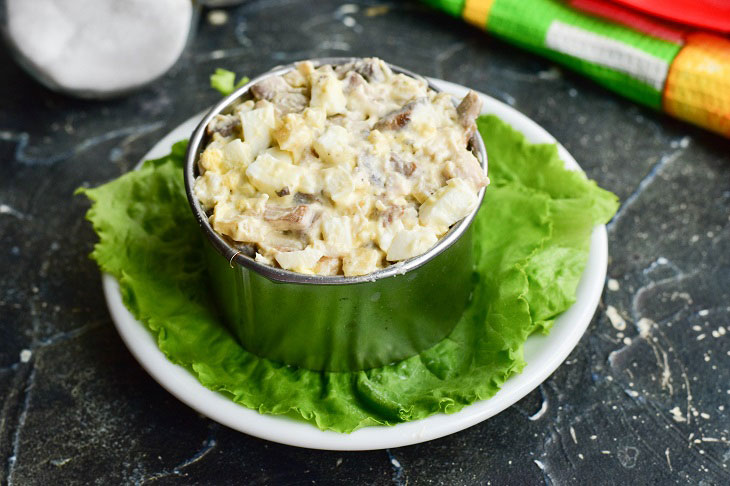 12. Remove the ring. Here is such a salad "Oak" came out!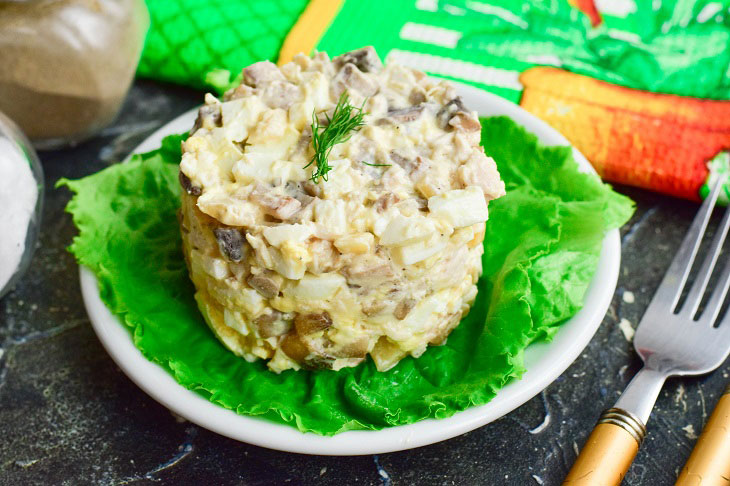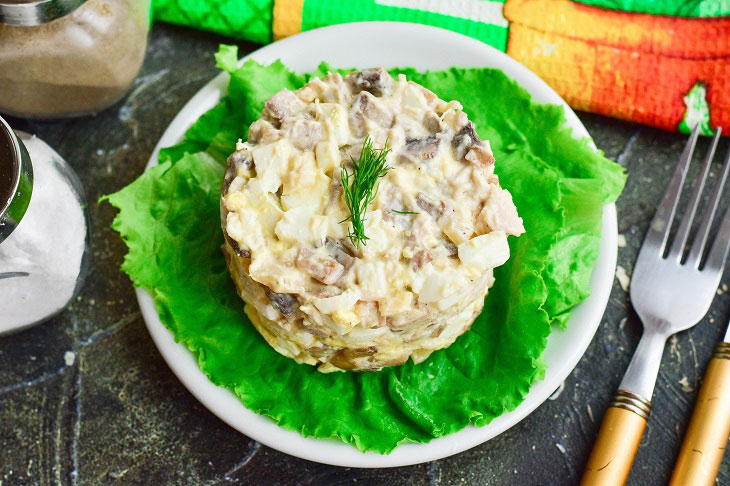 Enjoy your meal!