With just three ingredients – boiled beef, sweet peppers and pickled onions, you can cook a delicious meat salad "Fire". As a dressing for such a salad, it is best to use homemade mayonnaise, but, if desired, it can be replaced with low-fat sour cream, it will also turn out quite tasty. Be sure to choose red peppers, fleshy and thick-skinned, and onions – salad (sweet) varieties.
Ingredients:
Beef – 300 g.
Water – 1.5 liters.
Bay leaf – 1 pc.
Salt – to taste.
Allspice and black peppercorns – 3-4 pcs.
Ground black pepper – to taste.
Sweet red pepper – 350 g.
Salad onion – 300 g.
Homemade mayonnaise – 100 g.
For marinade:
Salt – 0.5 tsp.
9% vinegar – 1 tbsp. l.
Water – 200 ml.
Sugar – 1 tsp
How to cook:
1. First of all, boil the beef in salted water until tender. In order for the meat to be more fragrant, add spices to the broth (bay leaf, black and allspice peas). When the beef is cooked, remove it from the broth and cool.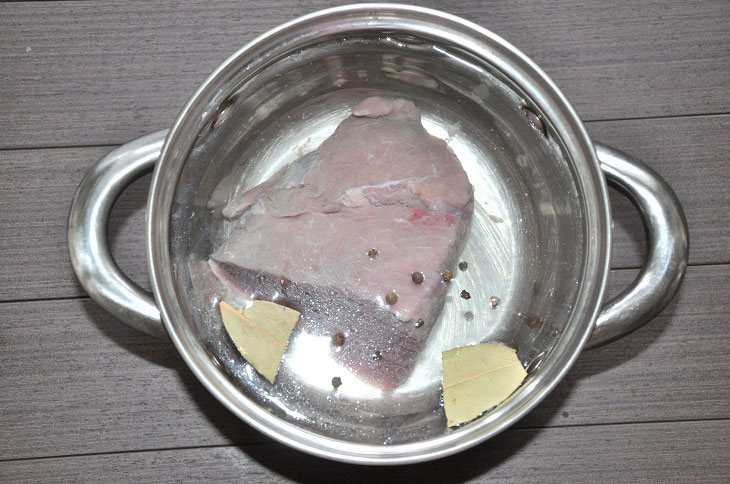 2. In the meantime, peel the lettuce, cut it into thin half rings or feathers.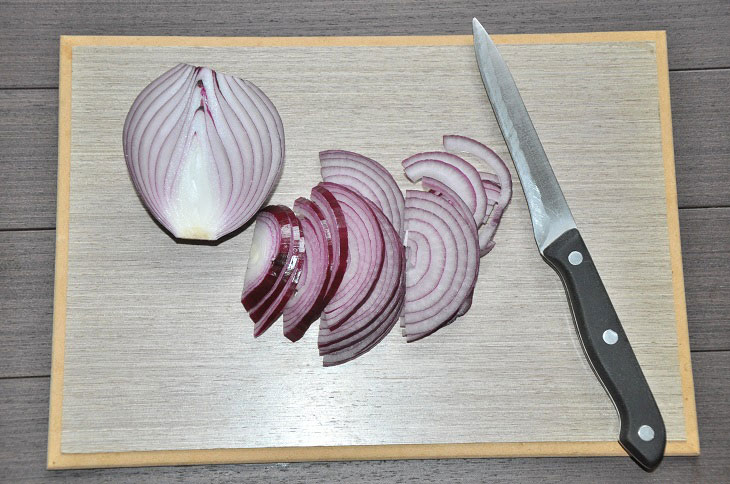 3. Put the chopped onion in a separate container and pickle it by adding salt, sugar and 9% vinegar. Pour boiling water over the onion, mix well and leave the marinade to cool completely. When the marinade has cooled, drain it, and squeeze the onion lightly.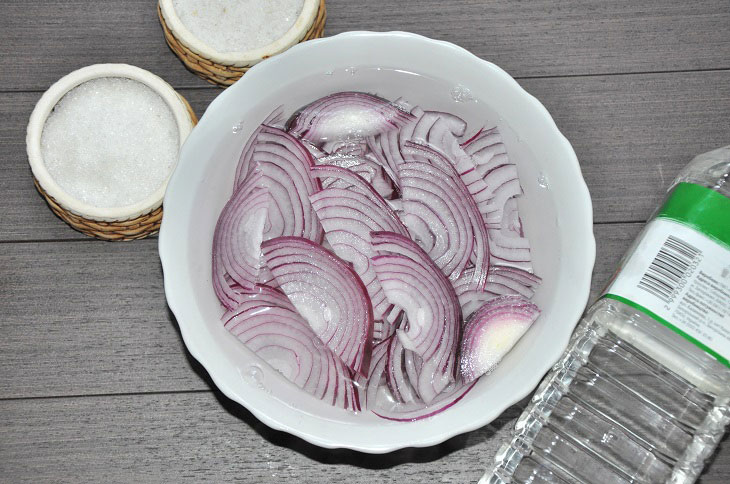 4. Peel and wash the sweet bell pepper, then cut into small thin strips.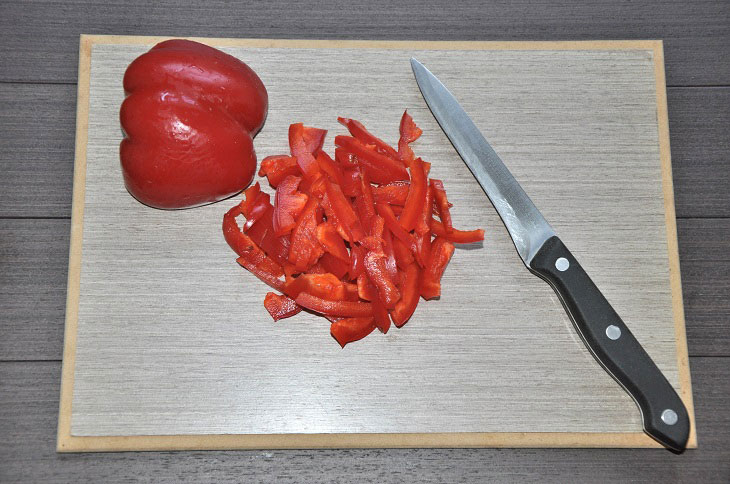 5. Disassemble the cooled boiled beef into fibers, removing possible existing streaks and fat.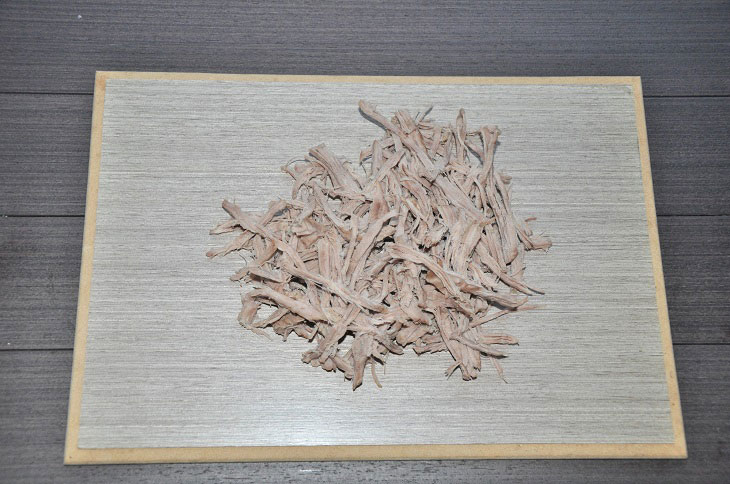 6. In a salad bowl, combine pickled lettuce, chopped bell pepper and boiled beef, divided into fibers, add homemade mayonnaise to them, pepper and salt to taste, then mix thoroughly.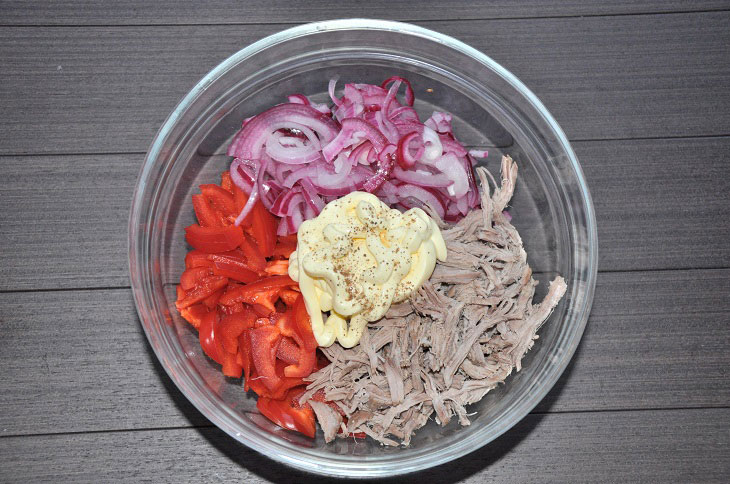 Salad "Fire" with beef immediately after cooking, serve to the table.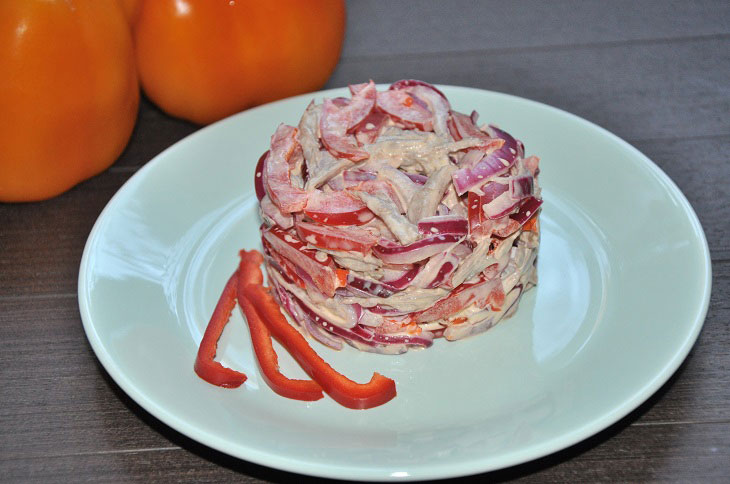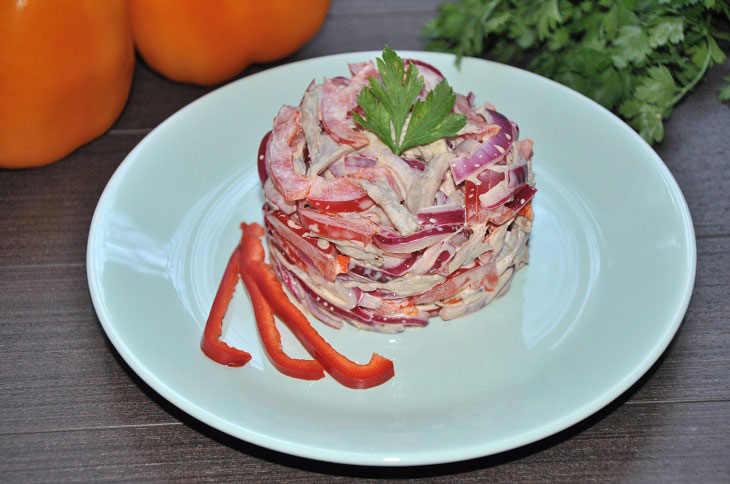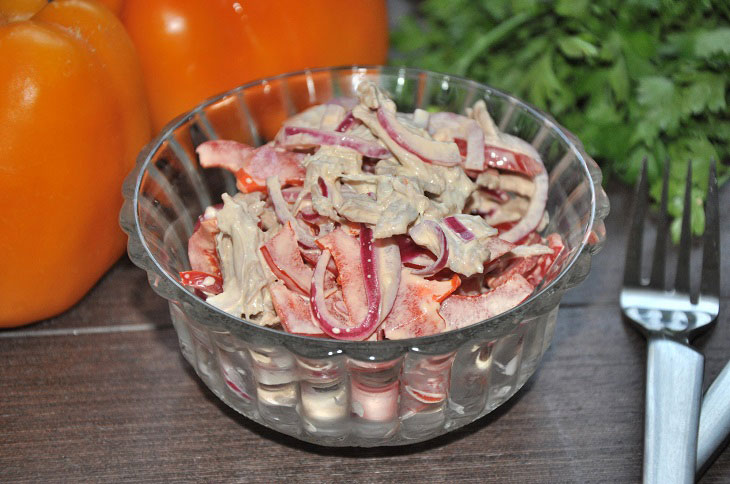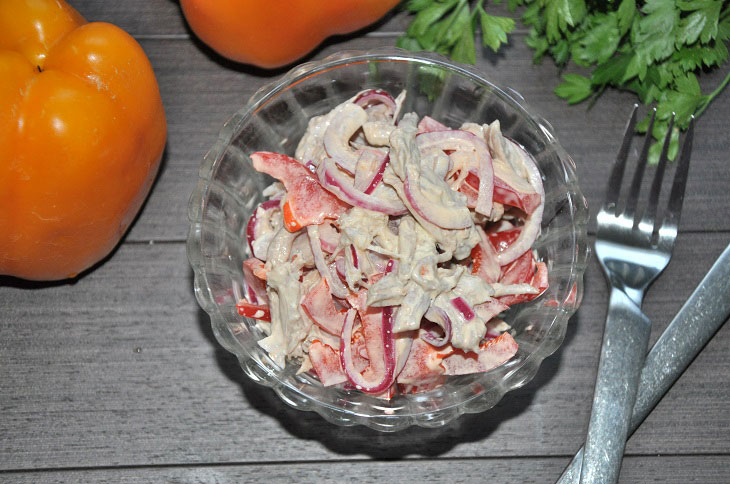 Bon appetit!