Instant vinaigrette is an excellent salad that turns out not only very tasty, but also healthy. To prepare it according to this recipe, you do not need to cook or bake vegetables for a long time. After 15 minutes, the dish can be safely served at the table.
To prepare the vinaigrette, you should use beets that are not too large in size, it will be much sweeter and tastier. To make the salad more juicy, you should add onions to it, you do not need to pickle it first. Pickled cabbage can be purchased ready-made or pickled in advance at home.
Ingredients:
Beets – 1 pc.
Carrots – 0.5 pcs.
Potatoes – 4 pcs.
Onion – 0.5-1 pc.
Salt – to taste.
Vegetable oil – 80 ml.
Pickled cabbage – 50-70 g.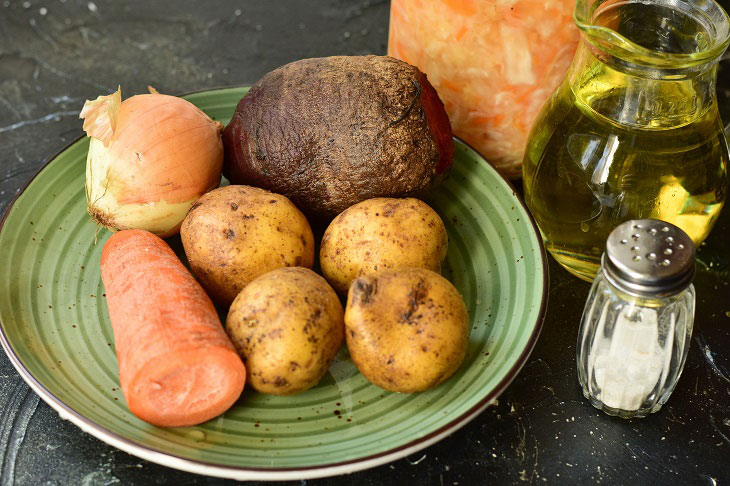 How to cook:
1. Wash fresh vegetables well. Clean them with a sharp kitchen knife. After that, cut the beets, carrots and potatoes on a cutting board into small cubes of the same size.
It is highly undesirable to cut vegetables in large pieces, since after the cooking process they may remain damp.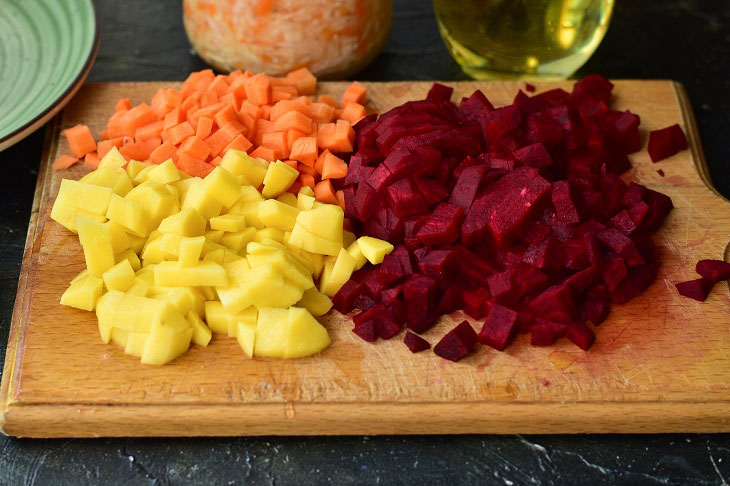 2. Pour vegetable oil into a heavy bottomed pan or cast iron skillet. Put the beets cut into small cubes.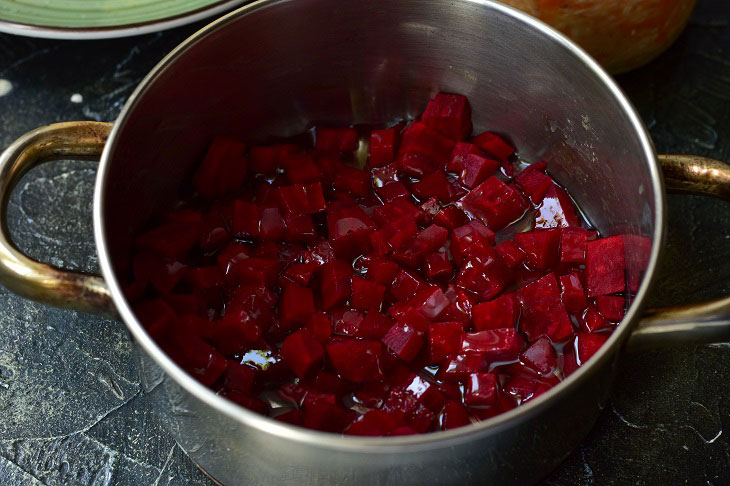 3. Place chopped carrots on top.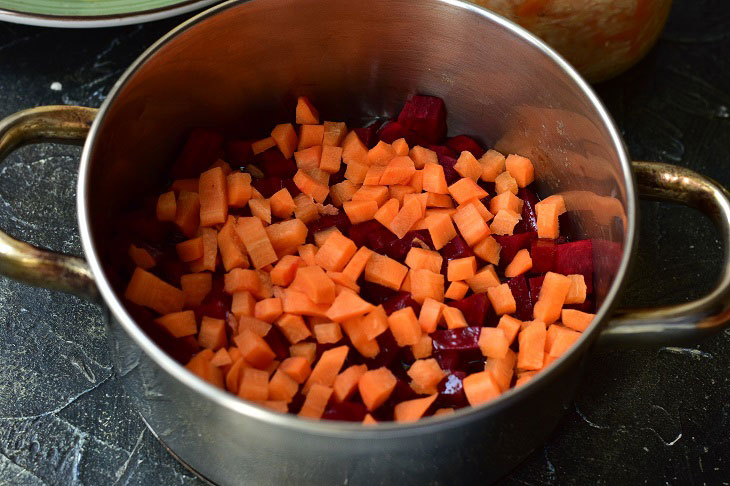 4. Then lay out the chopped potatoes.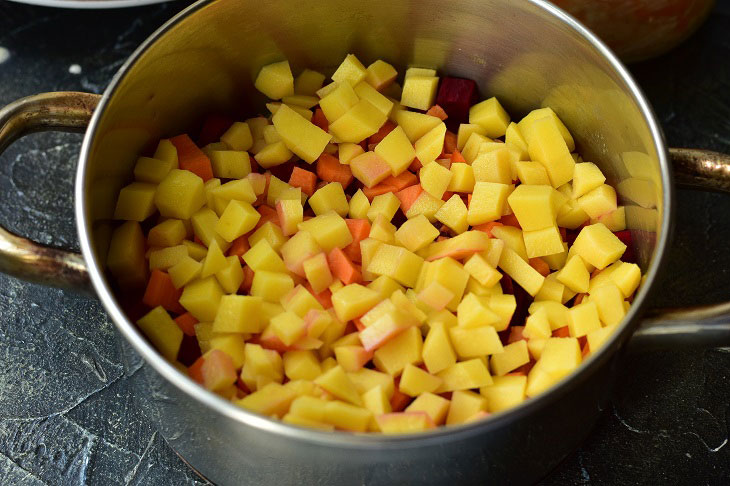 5. Peel, wash and cut half an onion into small cubes. For now, leave it on the board.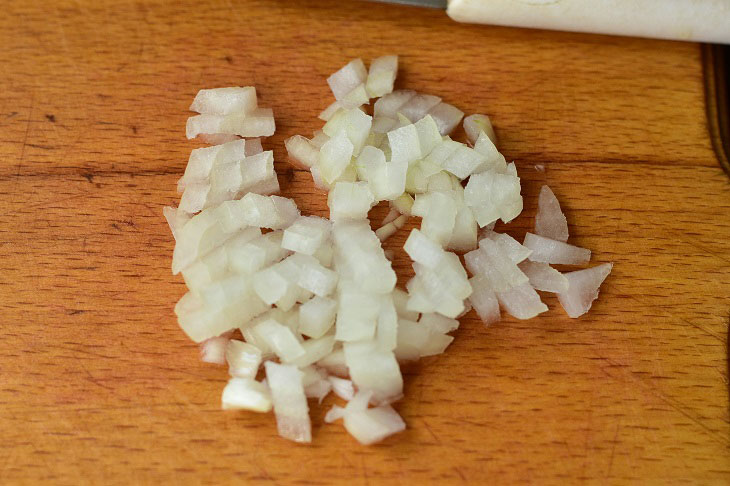 6. Cover the pot or pan with vegetables with a lid, put on high heat. Cook vegetables for exactly 15 minutes without reducing the heat. During this time, they will become soft.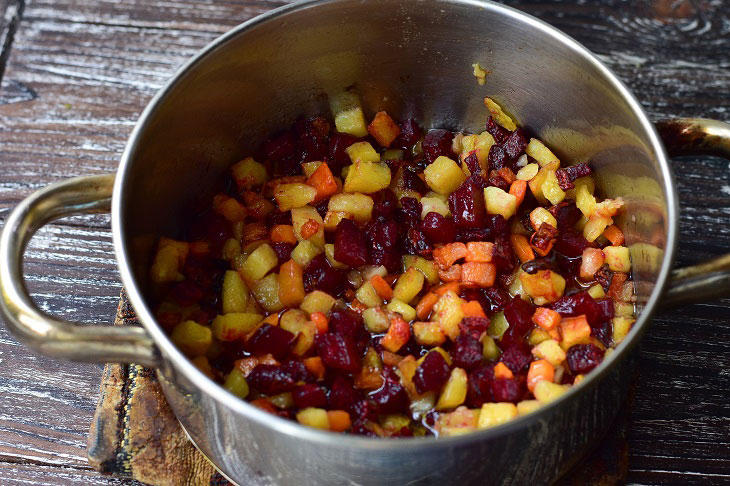 7. Put the chopped onion to the prepared vegetables, add salt.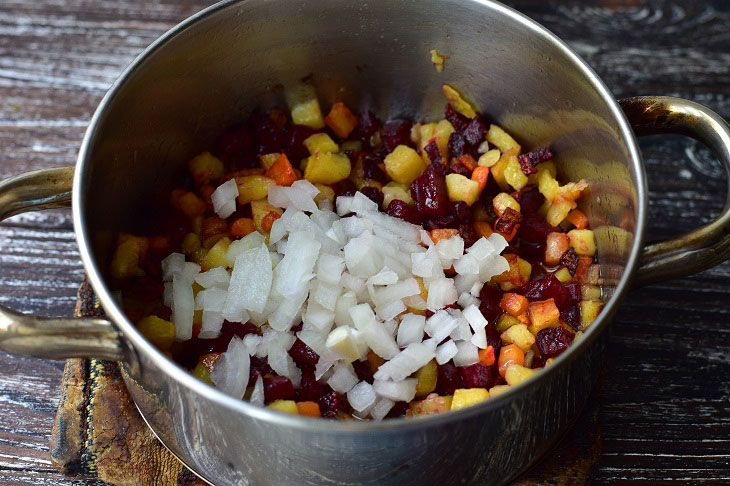 8. Then lay out the pickled cabbage.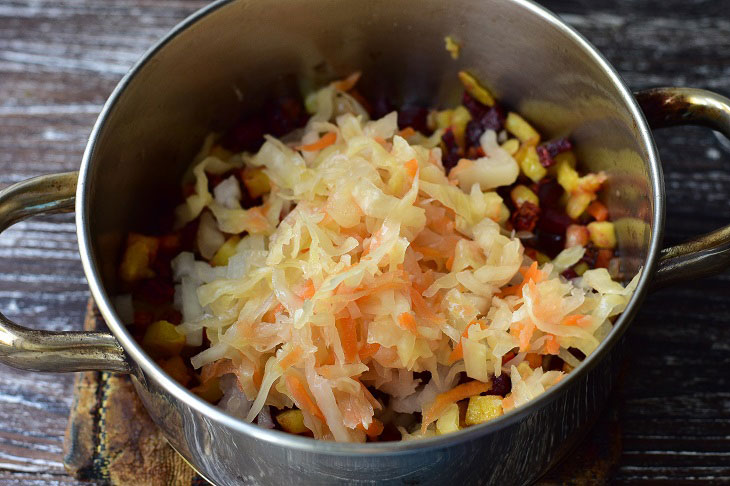 9. Mix well with a tablespoon.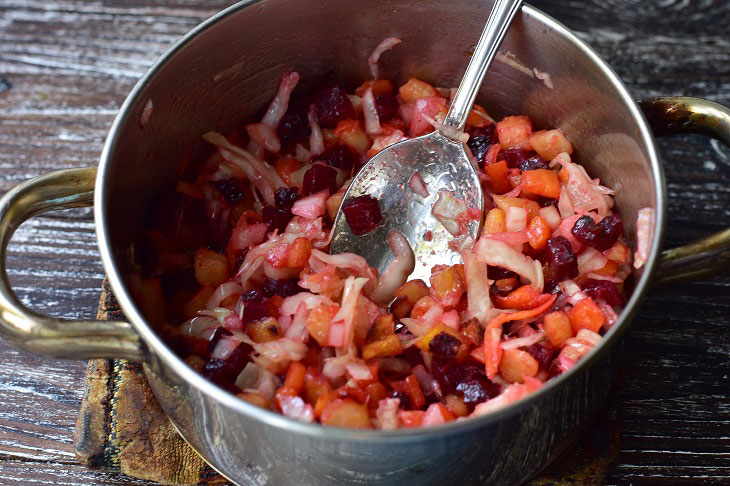 10. Let the vegetables cool, put them in a beautiful bowl. Garnish the vinaigrette with a parsley leaf or a sprig of dill and serve.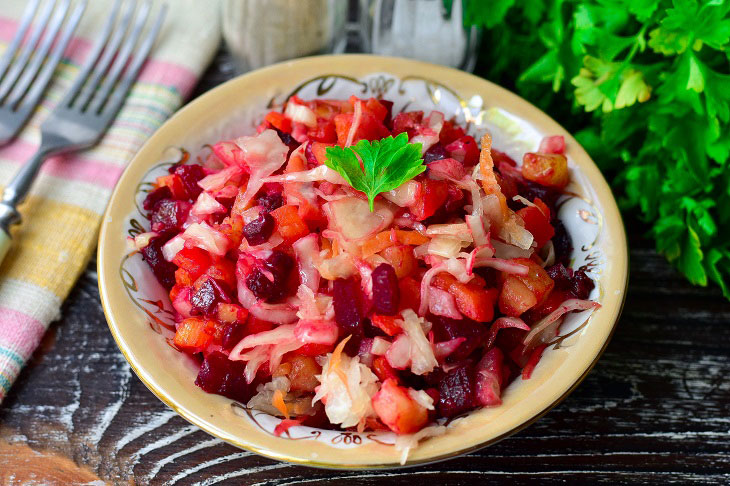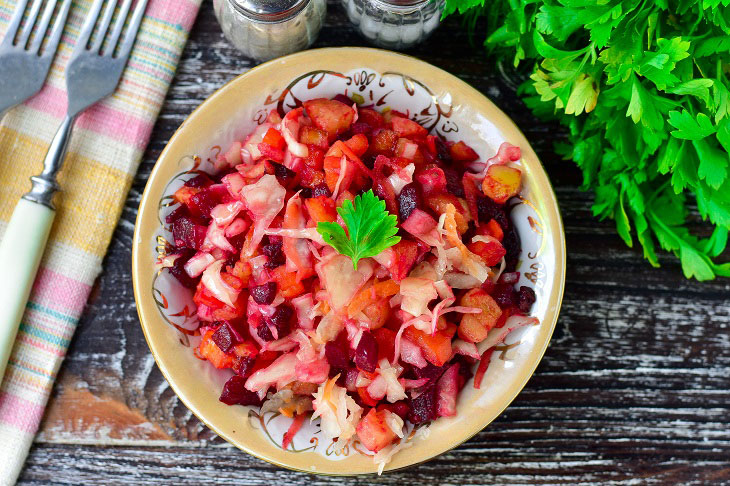 Enjoy your meal!