We celebrate the New Year with traditional dishes in a modern way. Salad Shuba in a glass is very tasty with an apple. Thanks to fruits, the usual combination of products becomes more juicy and fresh. Portion presentation looks elegant and original.
Even a novice hostess will cope with the preparation of a festive masterpiece.
Ingredients:
Beets – 1 pc.
Potatoes – 2 pcs.
Carrot -1 pc.
Herring – 200 g.
Apple -1 pc.
Chicken eggs – 1-2 pcs.
Onion – ½ pc.
Mayonnaise – 40 ml.
Salt, spices – to taste.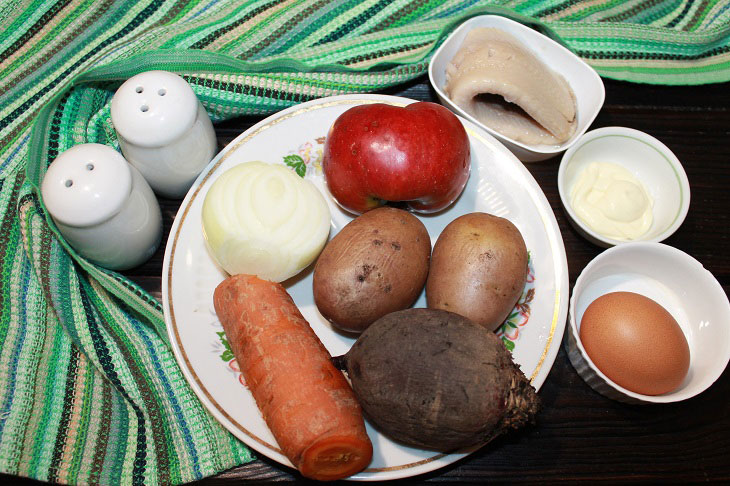 How to cook:
1. Cooking products. Wash vegetables to remove sand, put in a large saucepan, fill with water and cook in their uniforms. When ready, we first remove the potatoes, then the carrots, and lastly the beets.
If the roots are large, cut into quarters and cook. It is important that the vegetables are strong, not boiled. So they will keep their shape well.
Hard boil chicken eggs (one or two), then cool in cold water.
Peel the onion, rinse. My apple.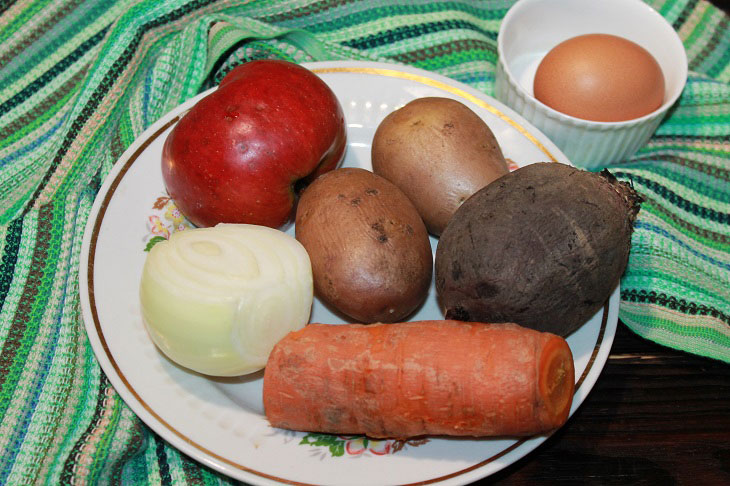 2. It is convenient to take herring fillets: no need to bother with cleaning. We cut into small neat cubes and put them in dry, clean glasses at the bottom.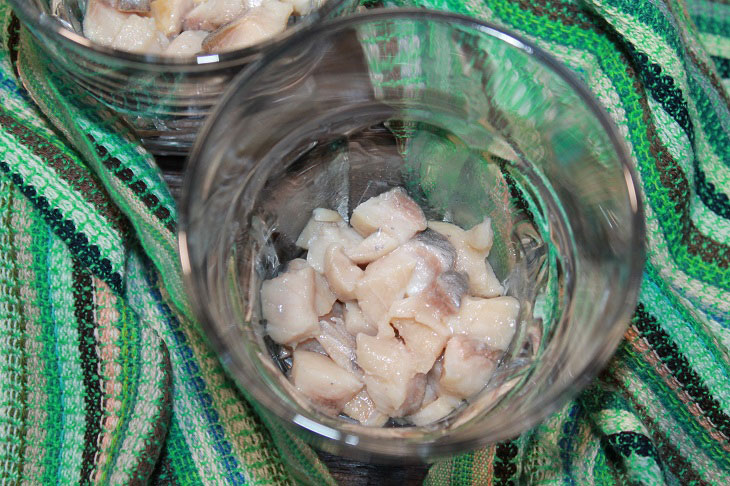 3. Cut the onion into smaller pieces, add to the herring. Pour everything with oil that was in the package or new.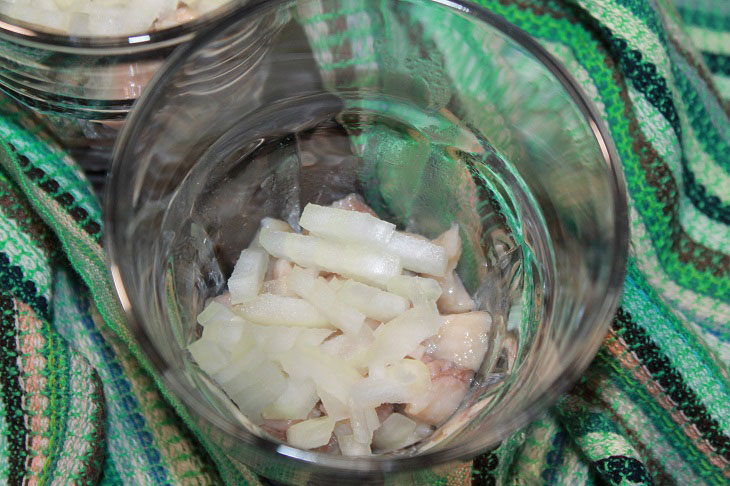 4. We peel the apple, three on a coarse grater, spread it in the third layer, pour over with mayonnaise.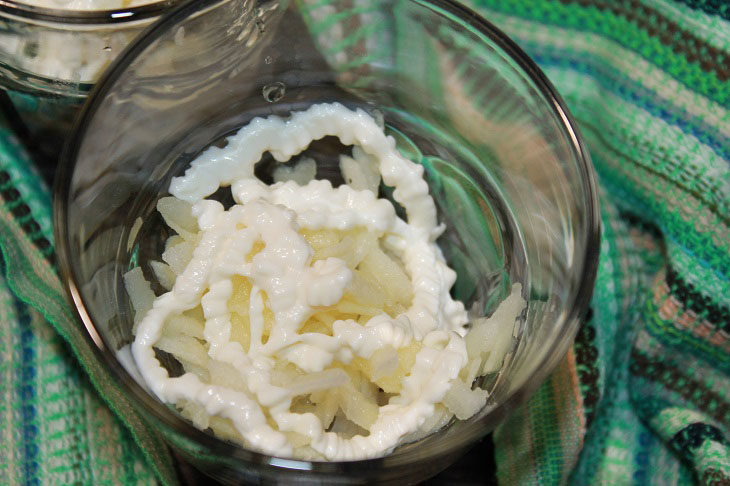 5. Peel the potatoes, grate them, fill the glasses halfway, salt, season with spices, pour over with mayonnaise.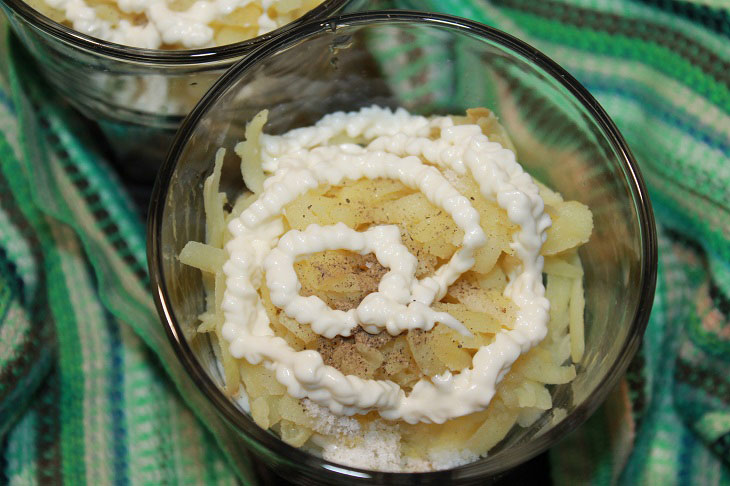 6. We clean the chicken egg, grate it, send it to the salad. You can salt, add a little sauce.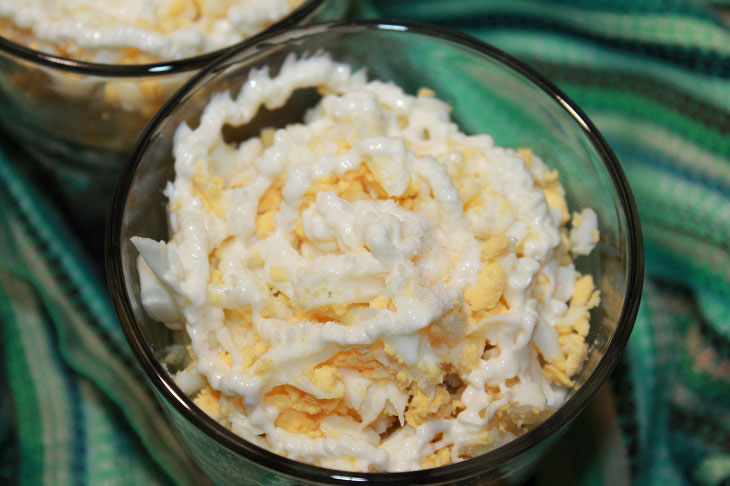 7. The penultimate layer is carrot. We clean the carrots, three and put them in glasses. We make a mayonnaise spiral.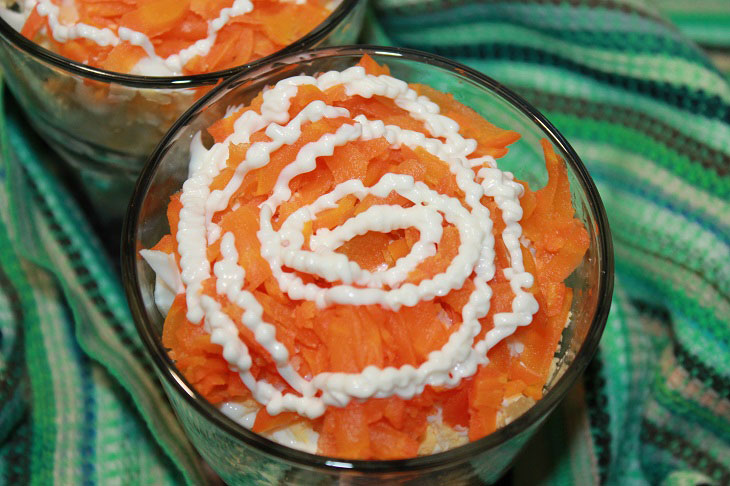 8. Grind the peeled beets, rubbing them on a medium grater, and send them to salads.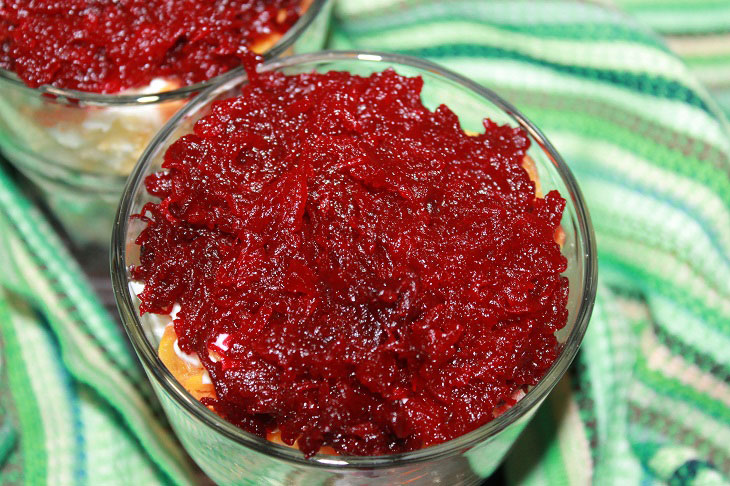 9. We decorate each serving with mayonnaise patterns or chaotic droplets. Cover with cling film, send to the refrigerator.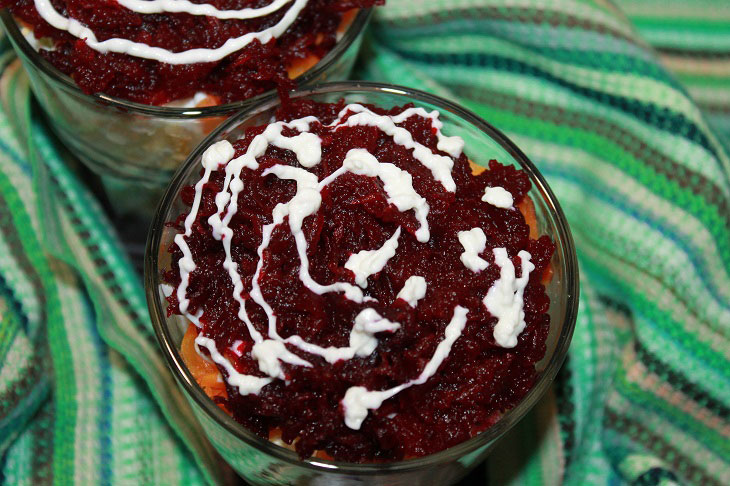 Serve the Shuba salad in a chilled glass with an apple. The layers will be saturated and you will get a spectacular, bright dish with a New Year's mood.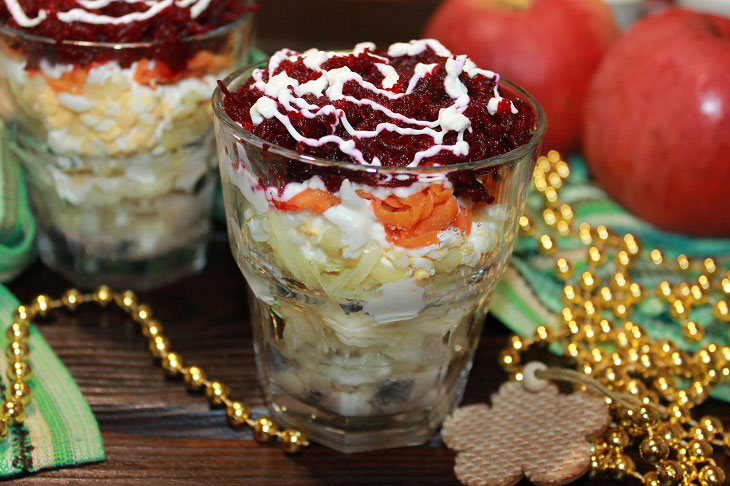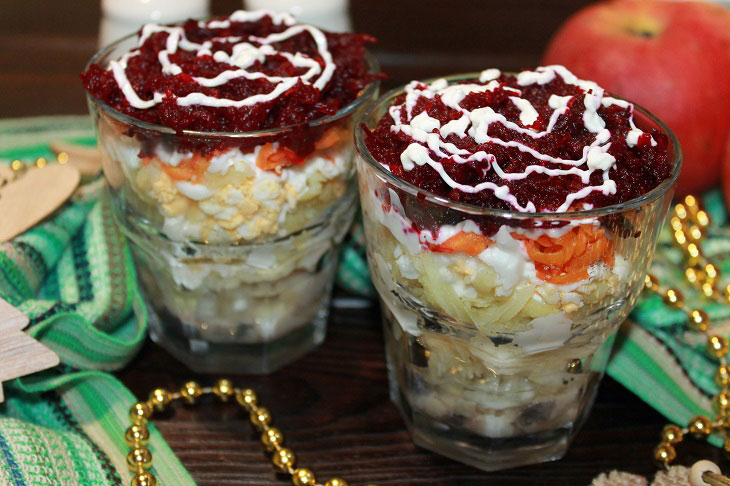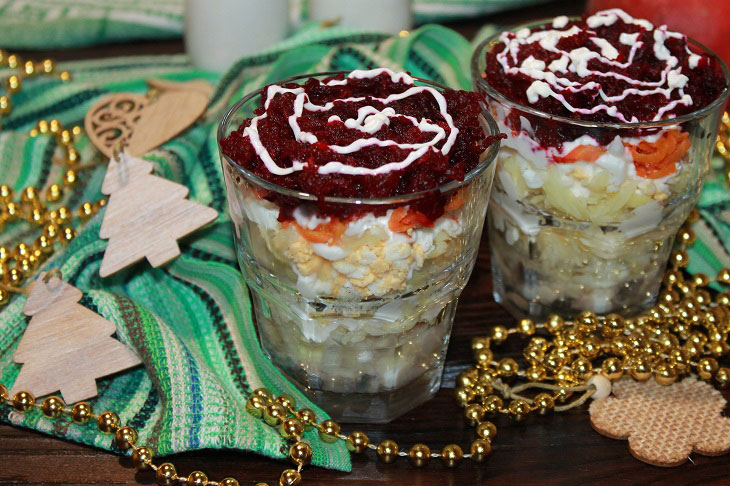 Enjoy your meal!