Salad "Chisinevsky" is distinguished not only by its excellent taste, but also by its appearance it turns out to be quite attractive. If you do not know what salad to cook, then pay attention to this recipe. Everyone will definitely like it, so you will cook it more than once, for sure.
When choosing the ingredients you need to prepare it in a grocery store or market, you should buy everything of the highest quality. So, for example, the cheese should be the one that you love the most and preferably not a cheese product. When choosing an apple, it is better to take one that is not sour. It is not necessary to fill the salad with mayonnaise; yogurt without additives or sour cream is suitable for this. Walnuts can be safely replaced with any other, in fact, they just make the salad taste more interesting. But, if you are allergic or don't eat them at all, for some other reason, then just take them off the list of ingredients and don't add them to the salad.
After cooking, the salad can be served immediately or let it stand for a while. It goes well with any meat dishes, so it's up to you to decide what to cook.
Ingredients:
Apple – 1 pc.
Hard cheese – 40 g.
Walnuts – to taste.
Young cabbage – 100 g.
Mayonnaise, sour cream or yogurt without additives – 1-1.5 tsp. (for salad dressing).
Citric acid – 1 pinch.
Cinnamon – 1 pinch.
Salt – 1 pinch.
Sugar – 1 pinch.
Greens – to taste.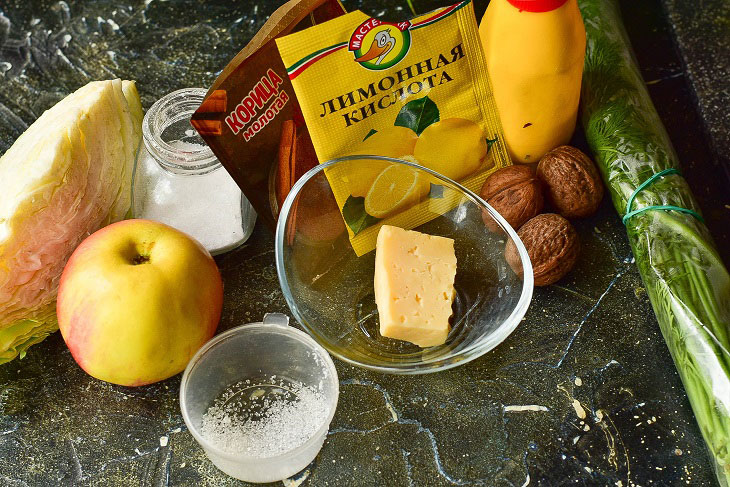 How to cook:
1. So, wash the cabbage, cut it with a regular or special knife.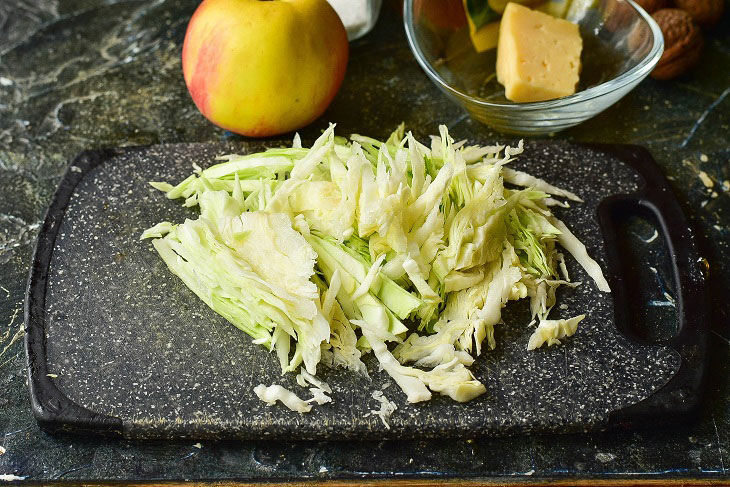 2. Now wash, peel and cut the apple into strips.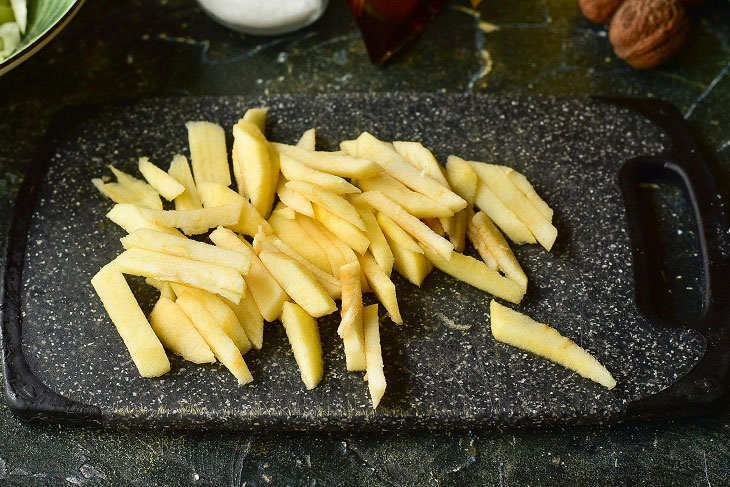 3. Grate hard cheese on a coarse grater.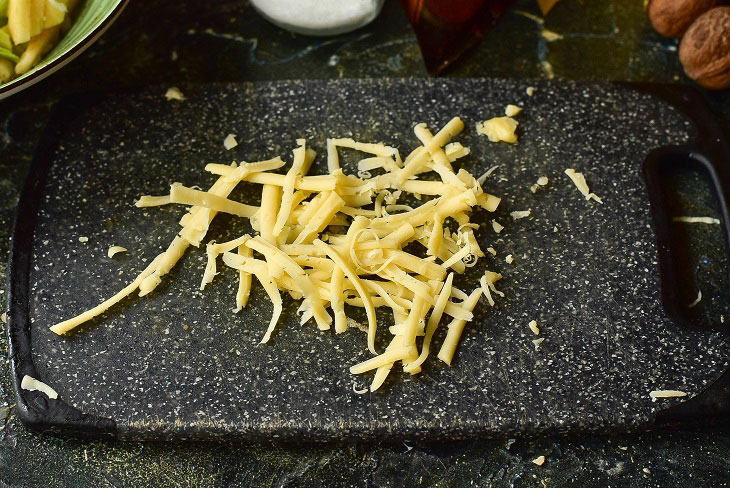 4. Put cabbage, apple and cheese in a deep bowl. Add whatever dressing you choose to dress the salad with.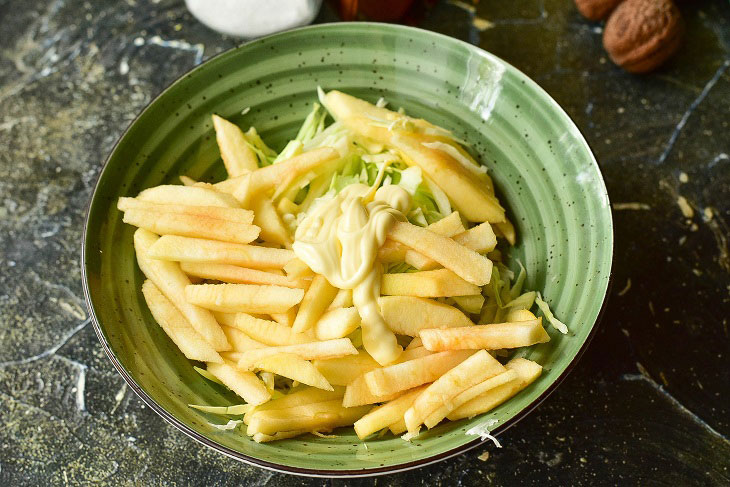 5. Pour in some citric acid.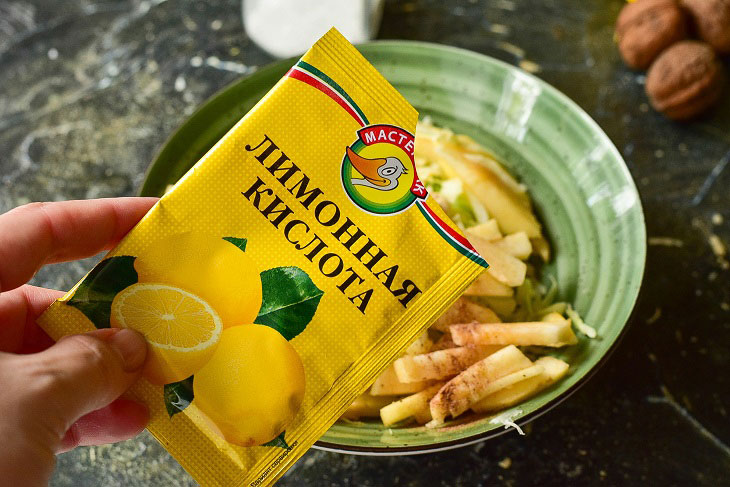 6. Add sugar.
7. Then send salt there.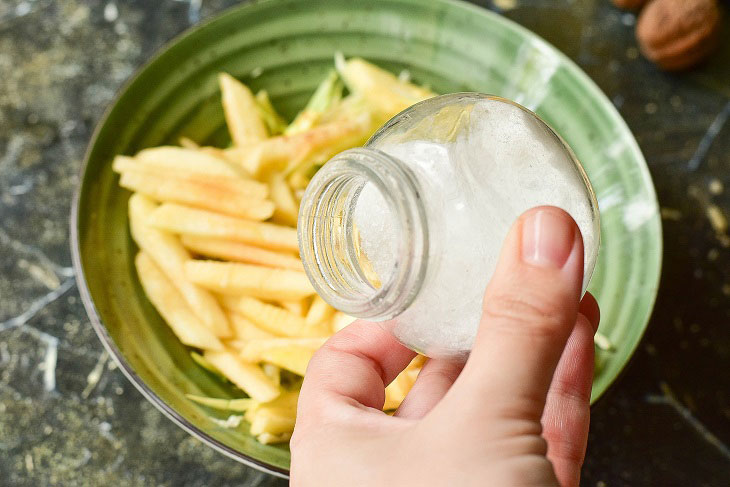 8. Lay out the walnuts, which are chopped. Then add cinnamon, add chopped herbs.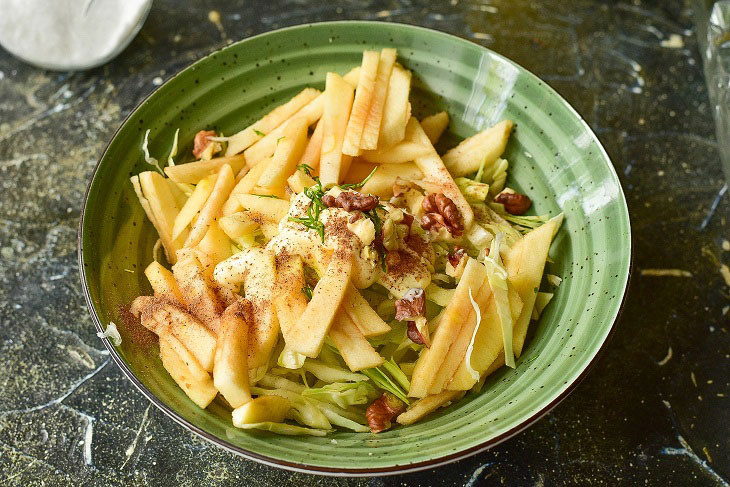 9. Mix the salad well. Transfer the finished salad "Chisinevsky" into a beautiful bowl and serve it to the table.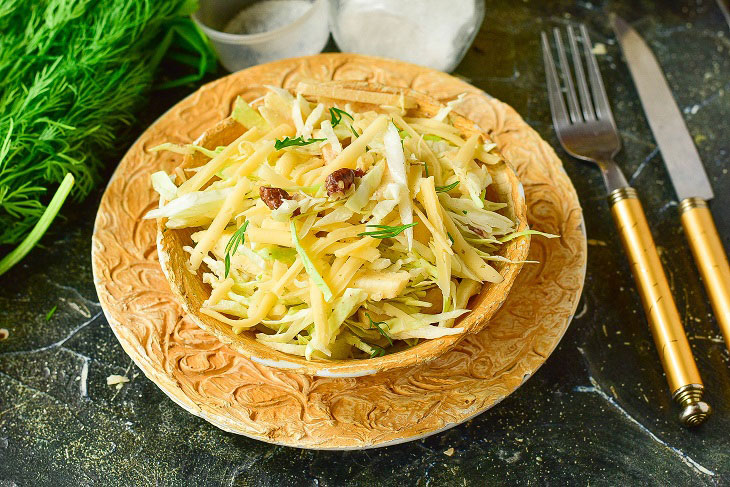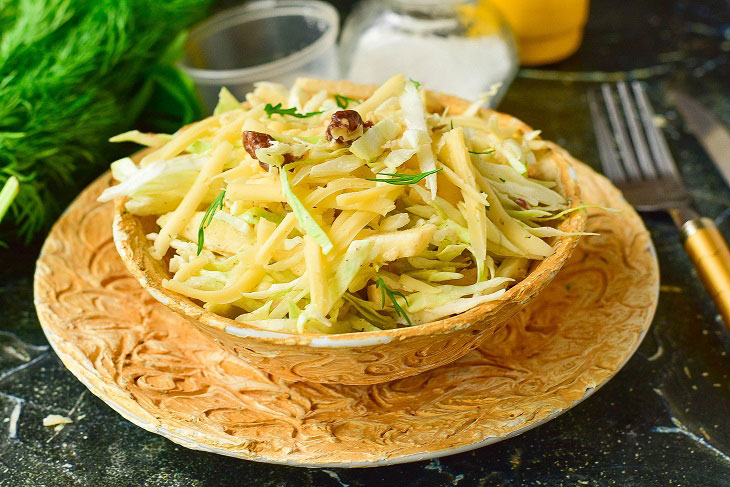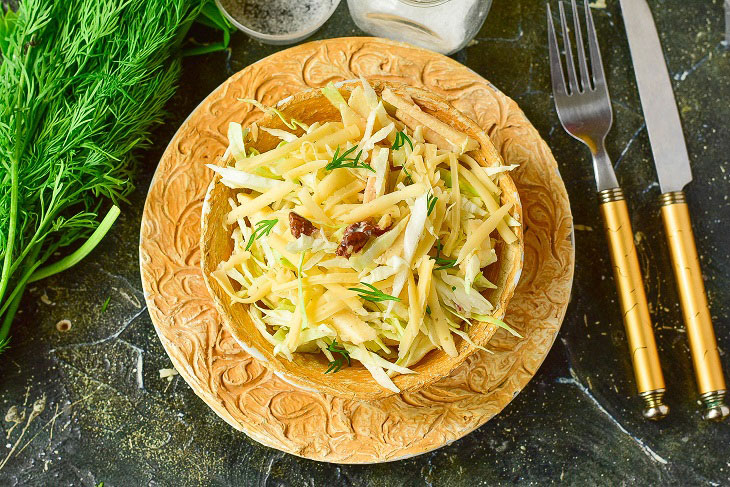 Bon appetit!