Prepare for lunch or dinner the original Georgian salad "Gazapkhuli" – the combination of all components is perfect. It will be enough to mix cucumbers, apples, garlic and herbs. For dressing, take vegetable or olive oil. Salad diet and very tasty.
Buying all the ingredients for such a dish is not difficult; fresh cucumbers are sold in stores all year round. Serve it with any side dish or on its own, it will be delicious!
Georgian salad goes well with barbecue and meat dishes. As an appetizer it would be great too.
Ingredients:
Cucumbers – 150 g.
Apples – 100 g.
Garlic – 2 cloves.
Dill – 3 g.
Lemon juice – 0.5 tbsp. l.
Vegetable oil – 2 tbsp. l.
Salt, black pepper – to taste.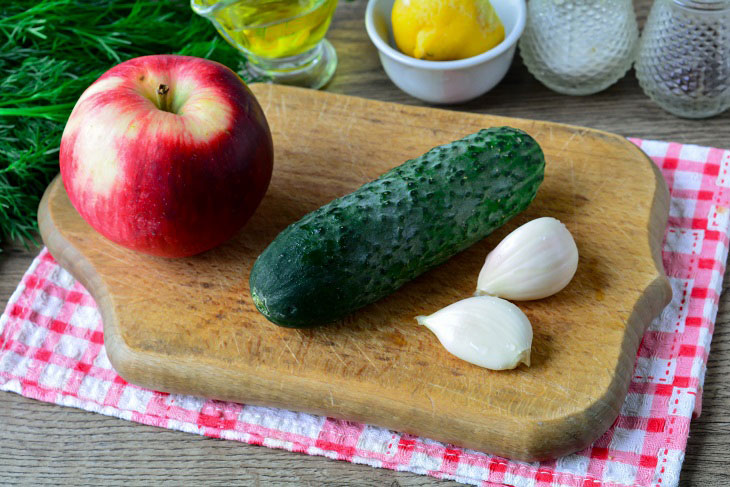 How to cook:
1. Rinse the cucumbers, cut off the tails, cut the vegetables into thin long strips. If you have a suitable grater, you can grate cucumbers with it.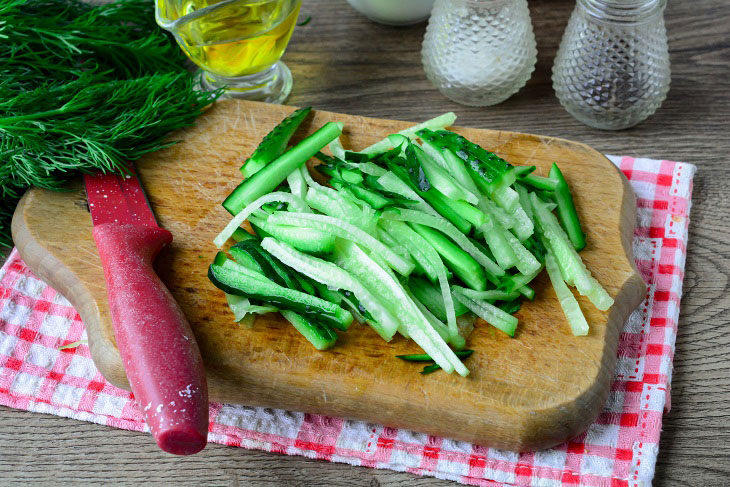 2. Peel the apples and also cut into thin long strips.
For the recipe, use sour apples.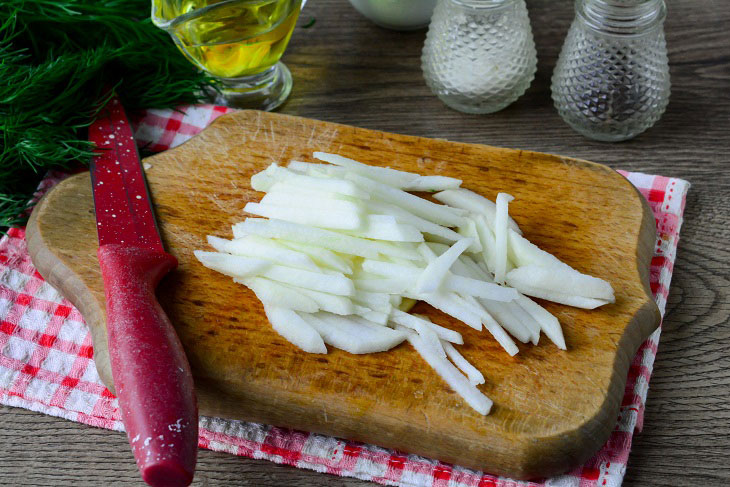 3. Drizzle the sliced ​​apples with lemon juice to keep the fruit from browning.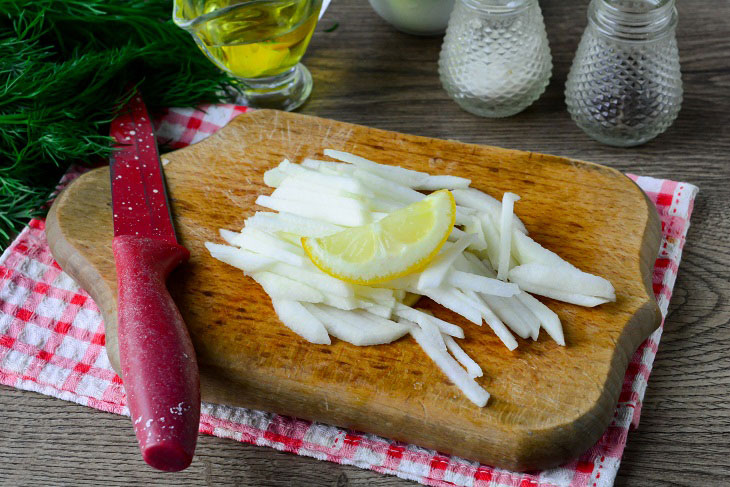 4. Pour chopped cucumbers and apples into a deep container.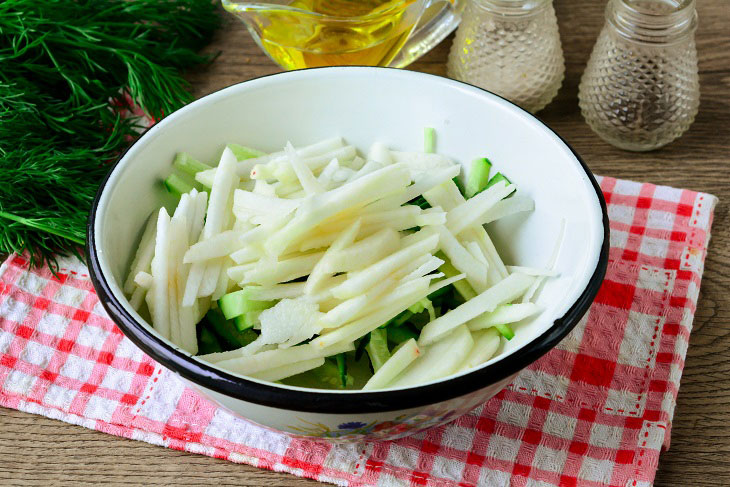 5. Peel the garlic cloves and cut into small pieces. Garlic will give the dish a bright aroma and spicy taste.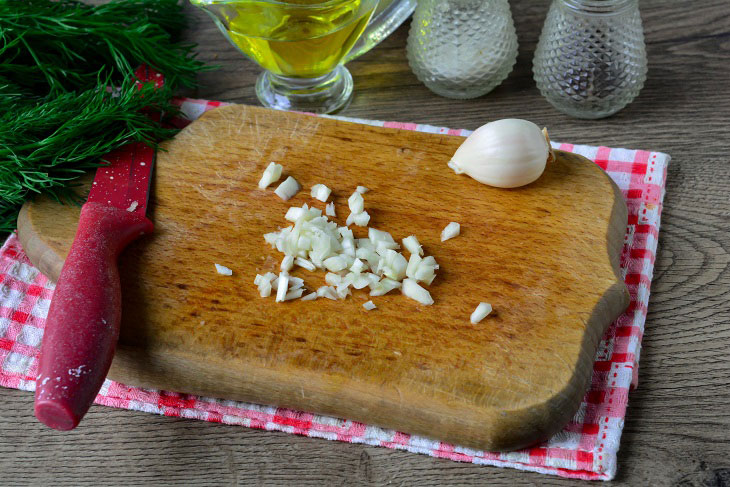 6. Add garlic to salad.
You can add a little more garlic if you like spicy snacks.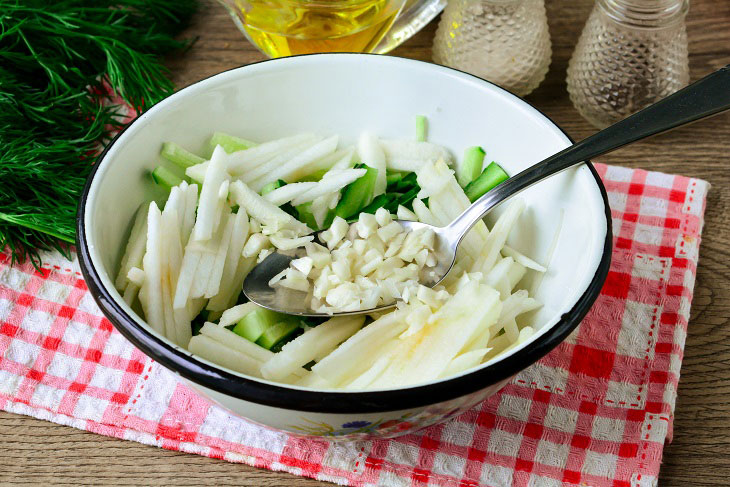 7. Cut the well-washed greens (dill) – the salad will become more fragrant and fresh.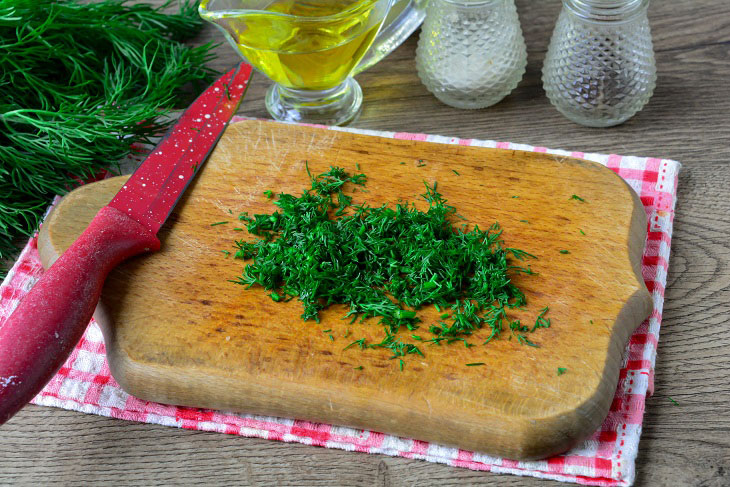 8. Throw the dill into the salad. If you like cilantro, you can add that too.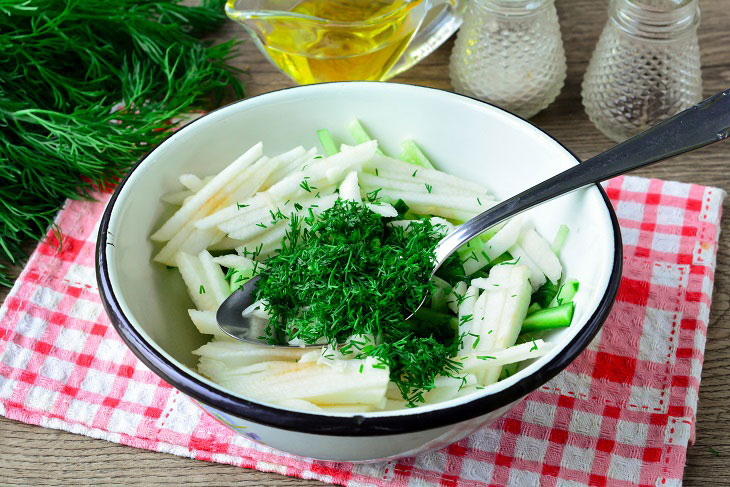 9. Drizzle salad with vegetable oil, add spices to taste. Salt and pepper.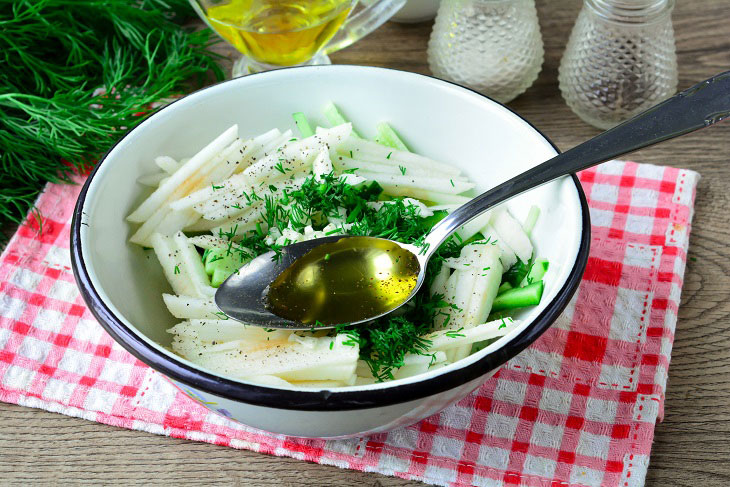 10. Stir the salad and the dish is ready.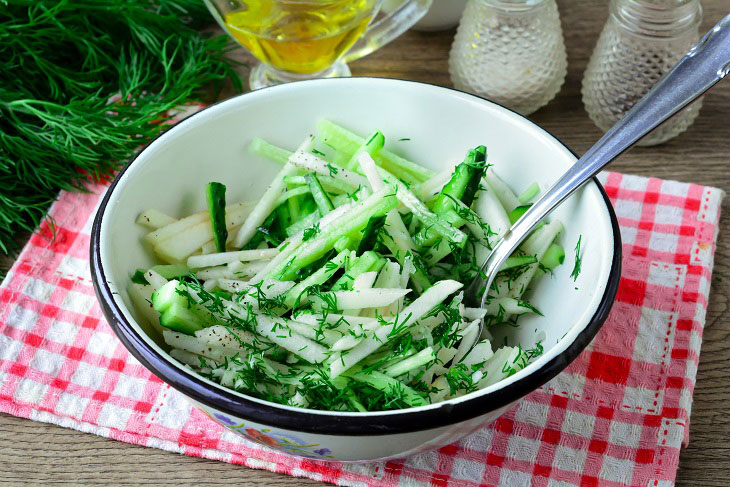 Chilled, serve the Gazapkhuli salad to the table! The dish is fragrant and very tasty.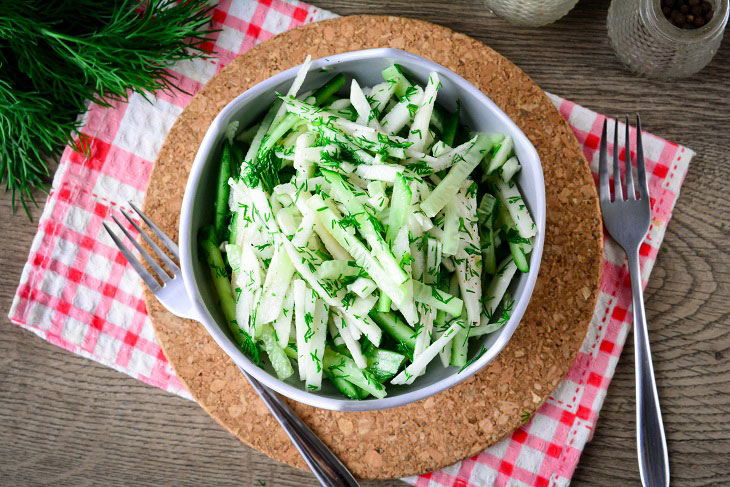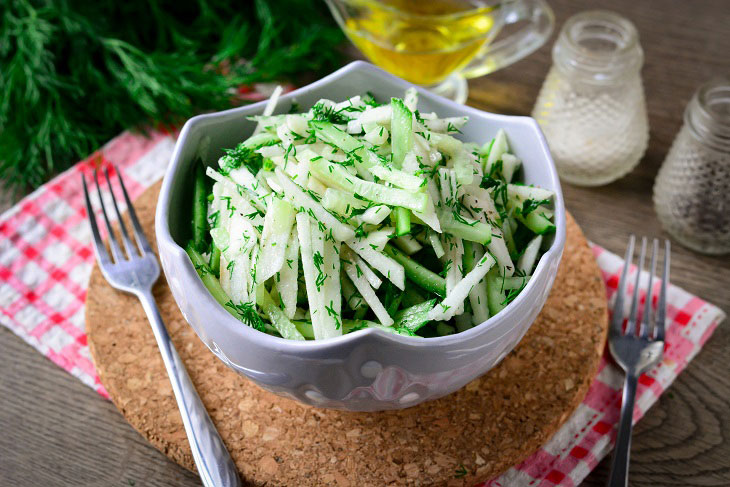 Bon appetit!