Salad "Duet" is a harmonious combination of all ingredients and a quick result. For the salad you will need juicy tomatoes, cheese and a little garlic. Use extra virgin olive oil for dressing. Every housewife wants the recipe to be prepared quickly and simply, and this is important, especially when a woman works and there is not always enough time for cooking. Everything is very easy here, it is enough to mix the chopped components, which do not need to be cooked.
It is the Duet salad that will bring variety to your menu. Ripe tomatoes perfectly harmonize and complement the cheese. All you need is to buy the necessary products and quickly cook everything in just a few minutes.
Ingredients:
Tomatoes – 200 g.
Hard cheese – 80 g.
Garlic – 2 cloves.
Olive oil – 40 g.
Greens – to taste.
Salt, black pepper – to taste.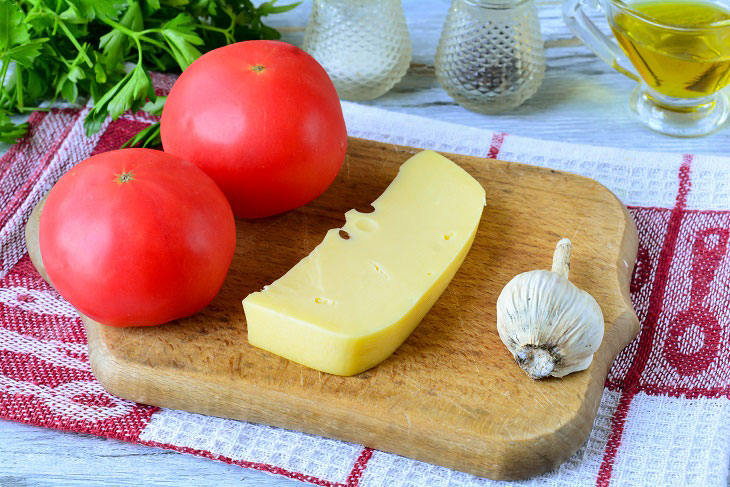 How to cook:
1. Rinse the tomatoes, cut the stalks, cut the vegetables into large cubes.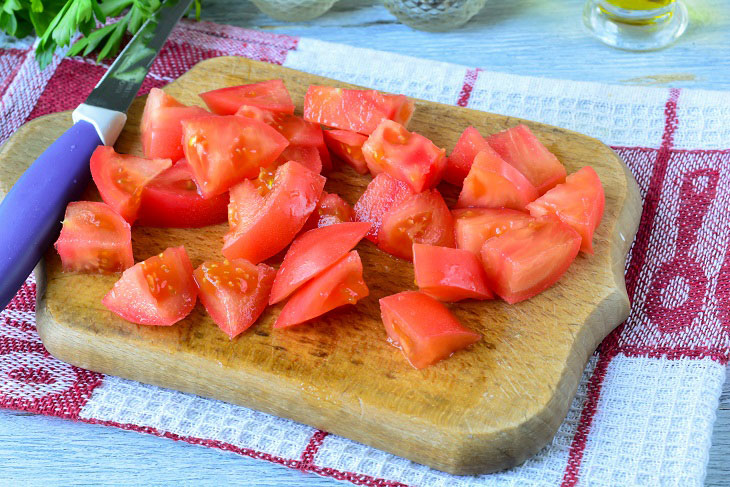 2. Cut cheese into medium cubes.
Absolutely any kind of cheese is suitable for the recipe – classic creamy or more spicy, spicy in taste.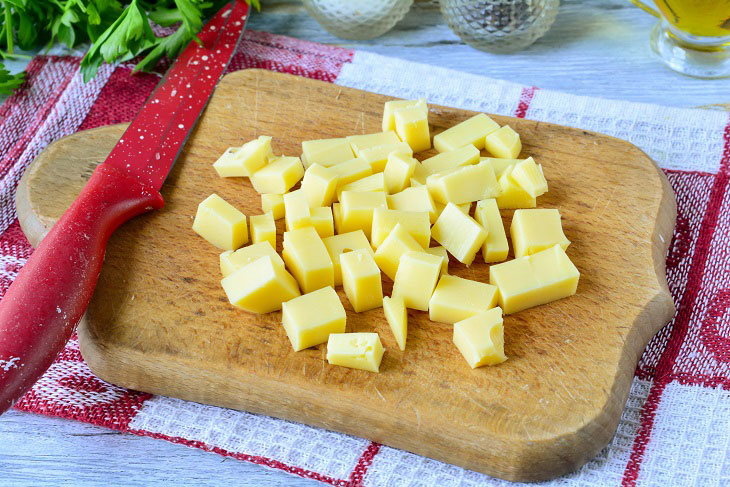 3. Pour the cheese into a suitable salad bowl.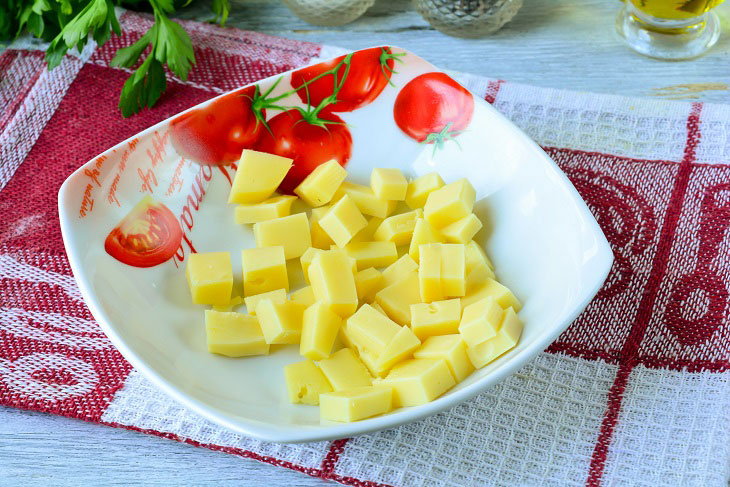 4. Add tomatoes to cheese.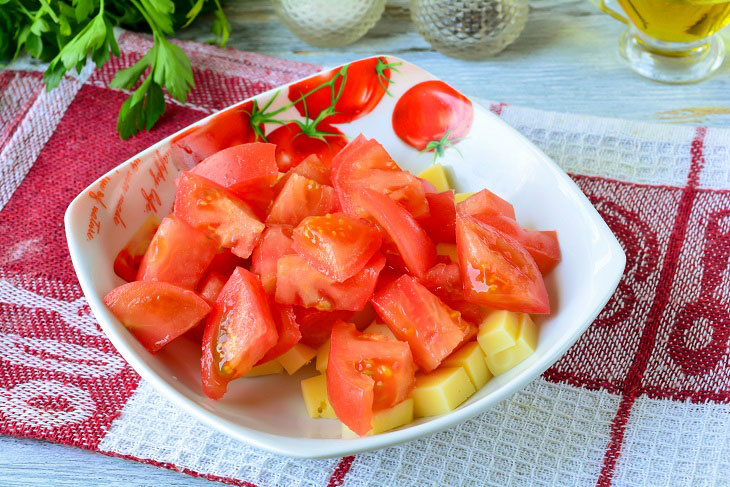 5. Salt and pepper the salad to taste.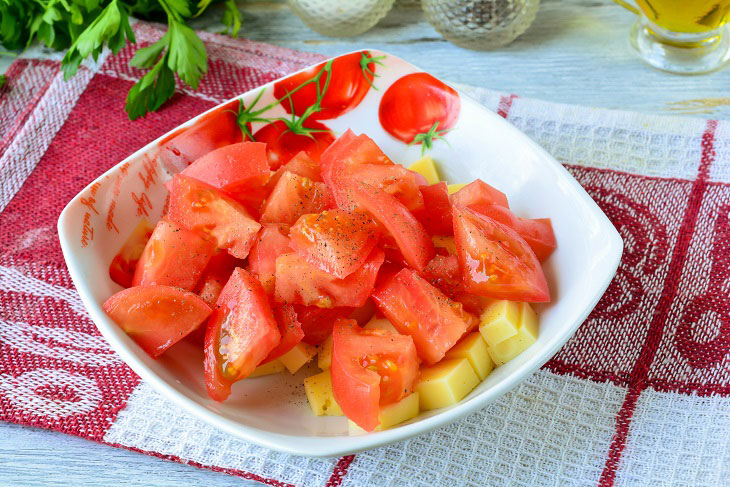 6. Peel the garlic cloves and cut into thin slices.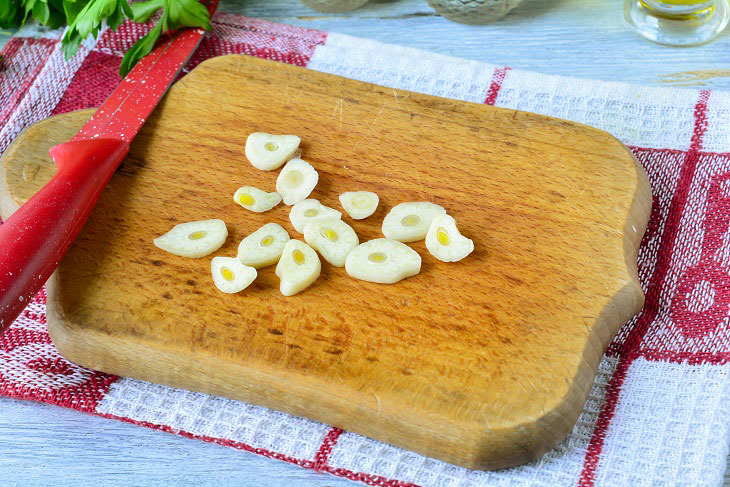 7. Throw the garlic into the salad.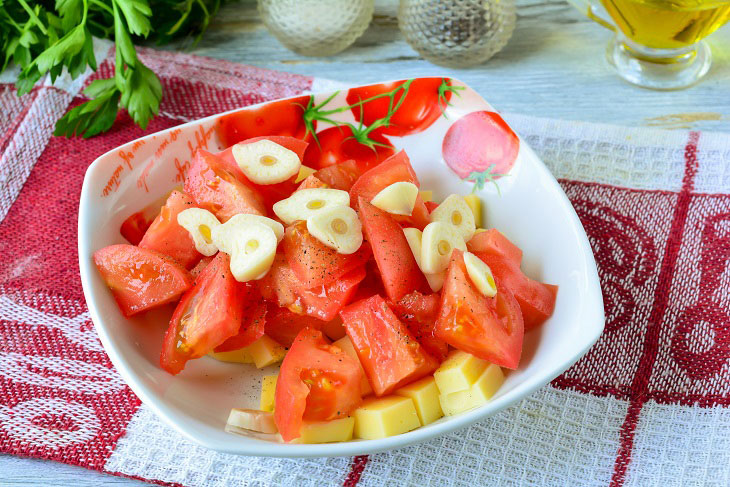 8. Drizzle with olive oil and stir.
Do not pour a lot of oil, as the vegetables will still give a sufficient amount of juice.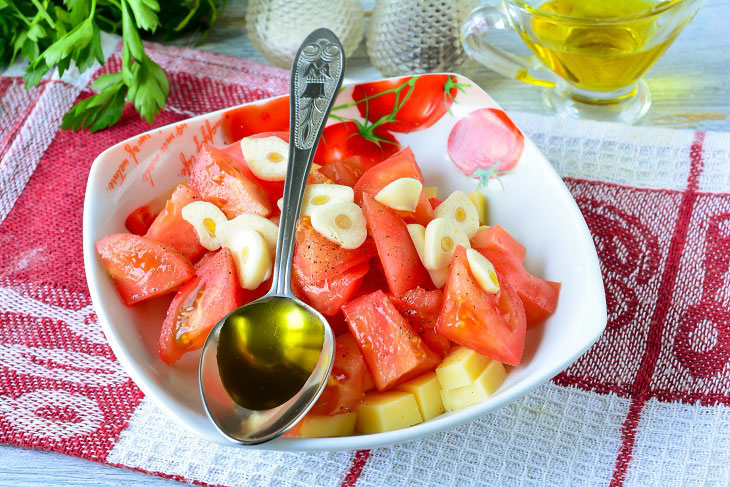 9. Put the finished dish in the refrigerator for 5-8 minutes, then serve to the table, garnishing with sprigs of fresh herbs. It can be parsley, dill, green onions or basil.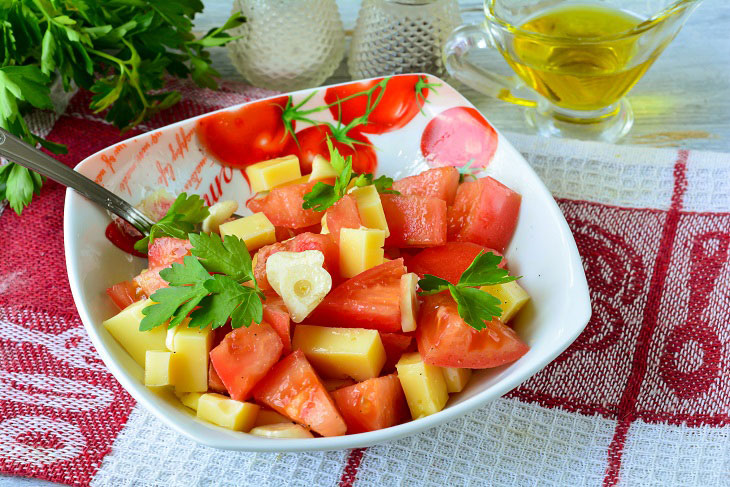 The salad is juicy, tasty and refreshing in summer. Useful culinary masterpiece will surprise you and your family! Unique taste and affordable set of products – the perfect recipe for you!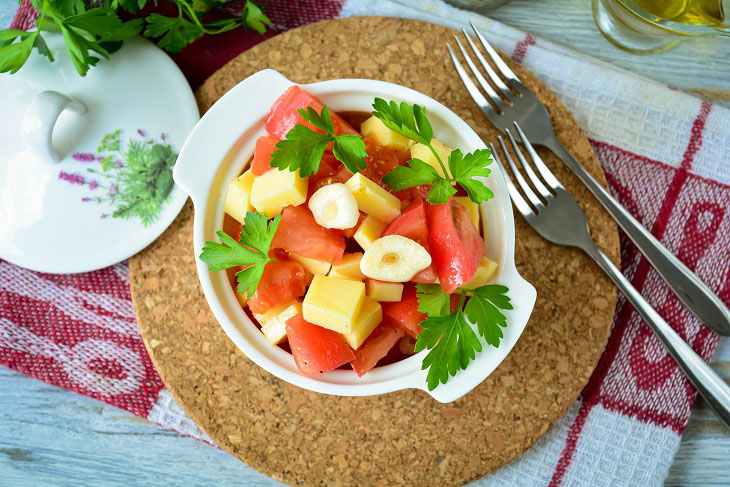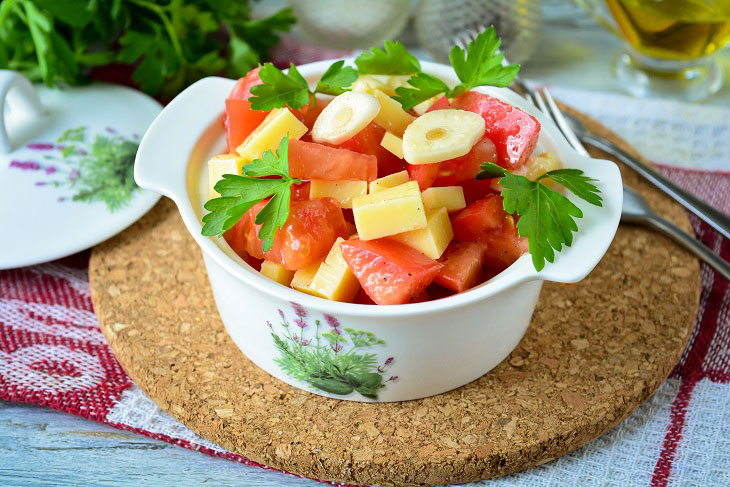 Bon appetit!