We offer you another delicious, bright and unusual salad in your piggy bank of holiday dishes.
Salad "Gems" will surely appeal to all lovers of lightly salted red fish. You can choose salmon, dry-salted trout or salt the fish yourself according to a simple recipe. For the recipe, you will need starch potatoes and homemade eggs. It is better to boil these components on the eve of assembling the dish – this will save cooking time. When choosing cheese, give preference to a medium-salty product with a classic taste. You will also need crab sticks from a trusted manufacturer with a natural composition. As gems in the recipe, you can use pomegranate seeds or red caviar. The dish is collected in the form of a dome. To soak the layers, you will need high-quality fatty mayonnaise.
Ingredients:
Potatoes – 2 pcs.
Salted salmon – 140 g.
Hard cheese – 80 g.
Eggs – 2 pcs.
Crab sticks – 150 g.
Mayonnaise – 70 ml.
Pomegranate seeds – 25 g.
Salt, pepper – to taste.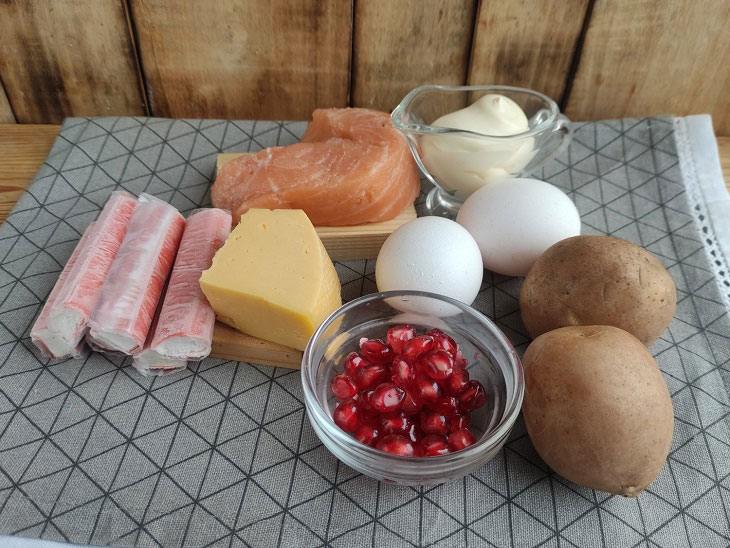 How to cook:
1. Free the boiled cooled potatoes from the peel and grate on a fine grater. Spread the mass on a plate for serving in the form of a circle.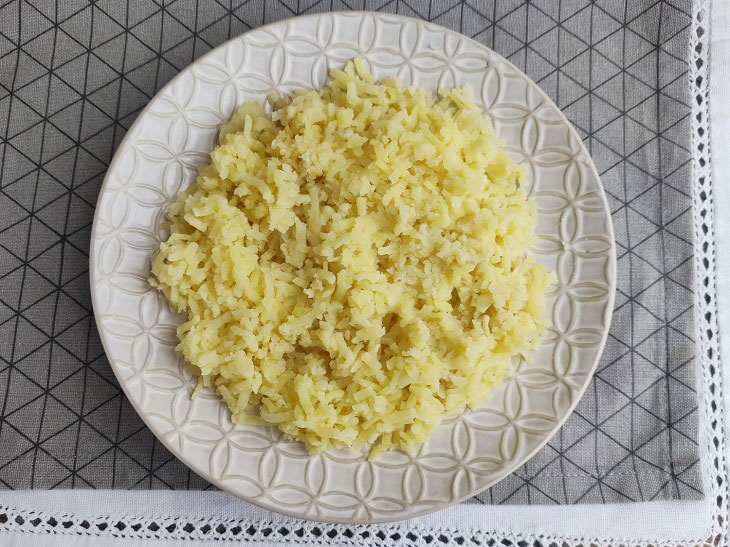 2. Sprinkle some salt and pepper over the potatoes. Run a mayonnaise net.
3. Arrange grated eggs on top.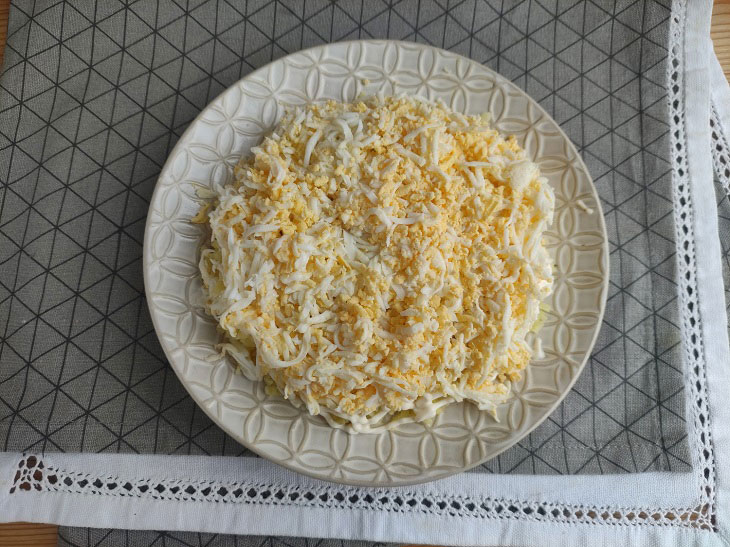 4. Spread generously with mayonnaise.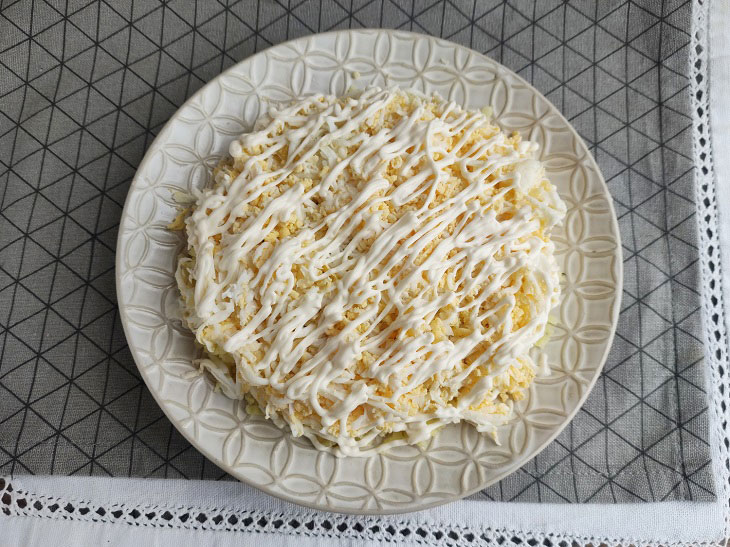 5. The next third layer is cheese, grated with medium holes.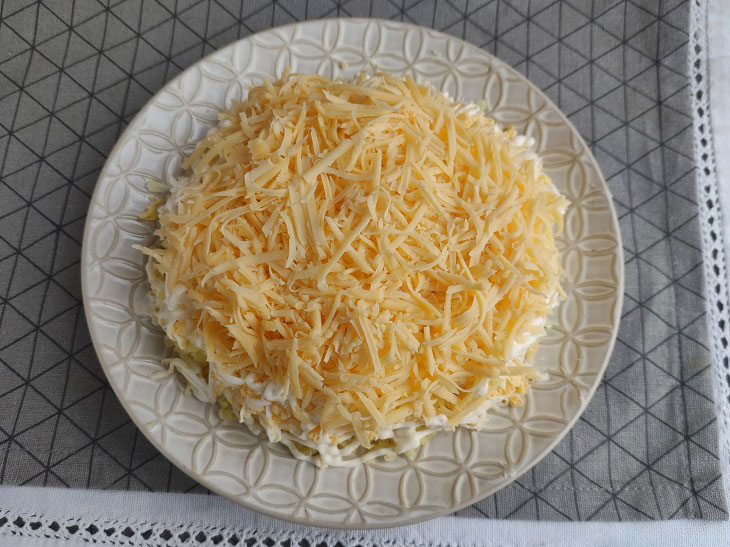 6. Saturate the layer with mayonnaise.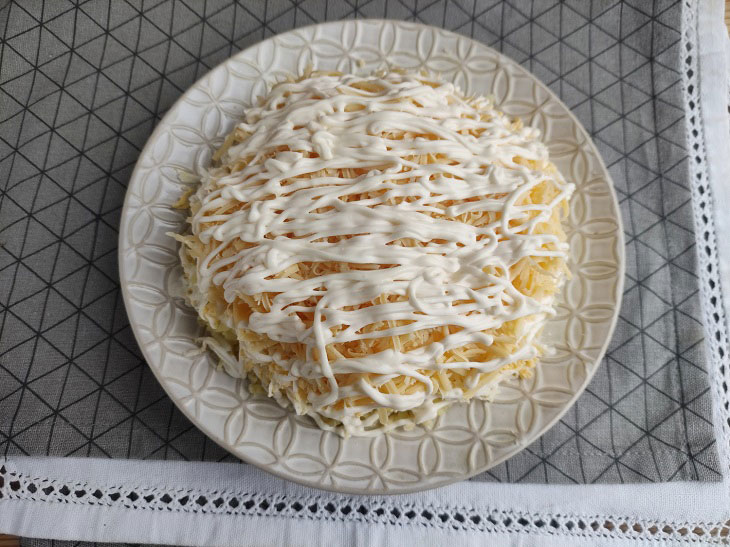 7. Peel the crab sticks from the packaging, chop them with a grater with small holes. It is convenient to do this if the sticks are slightly frozen. Lay out the crab layer, place mayonnaise on top.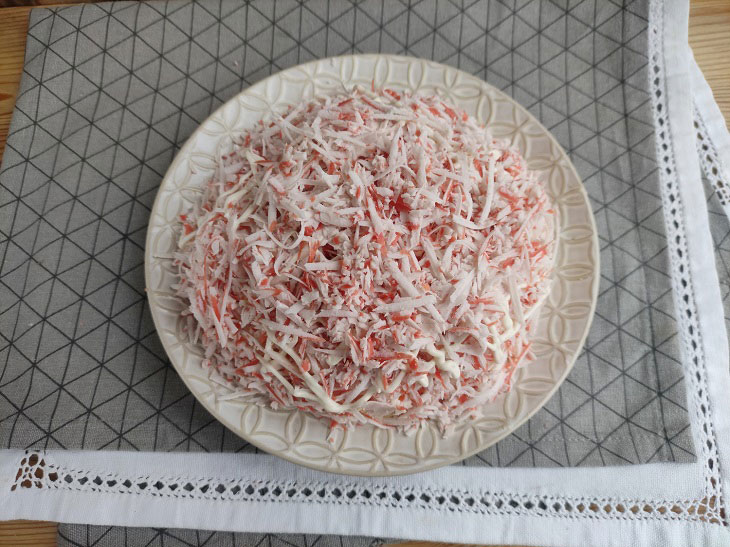 8. Cut the salmon into small pieces, arrange them on the salad as in the photo. Place pomegranate seeds in the center. Garnish the dish with parsley leaves. The salad is ready, leave it to soak for another 15 minutes. Then send the dish to the refrigerator for an hour. Serve to the table.
The dish looks unusual, original and absolutely luxurious. It will definitely not go unnoticed at the festive table. The salad does not lose its appearance and taste for a long time, so it is perfect for a long feast – New Year or Christmas.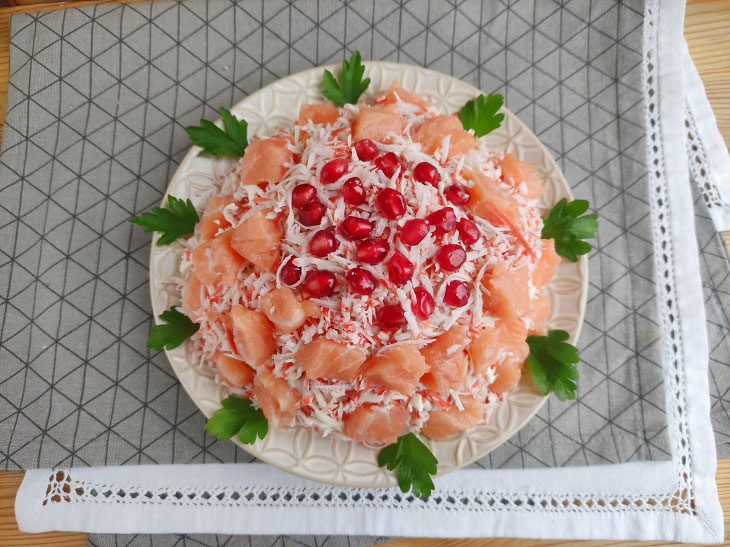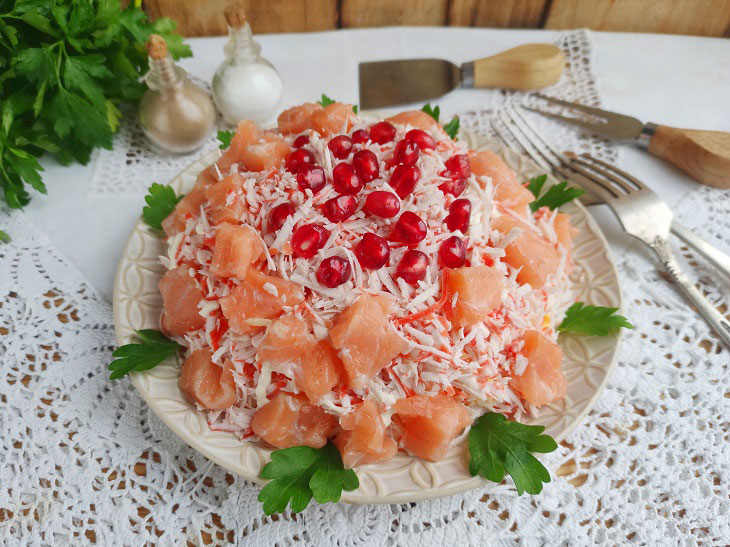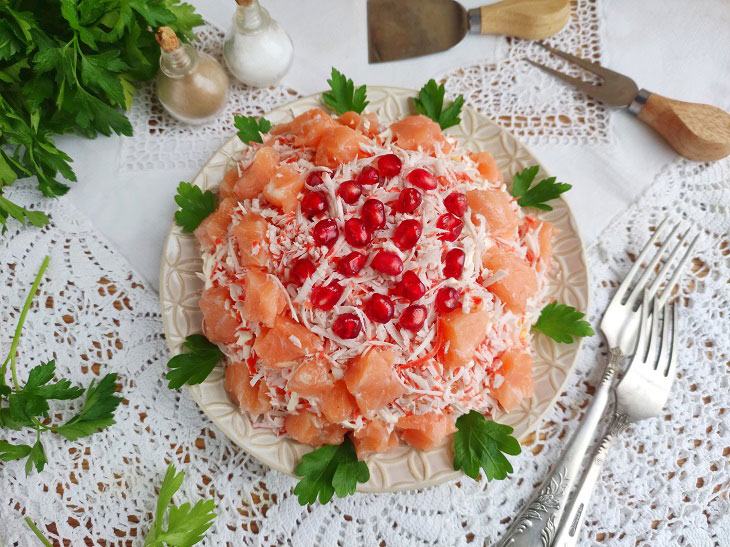 Bon appetit!